Incumbent U.S. Rep. Mike Coffman, a well known Aurora Republican whose previous elections have mostly been without much uncertainty, claimed victory late Tuesday night over Democratic challenger Joe Miklosi, a state representative from Denver in a contest that lived up to its billing as the closest congressional race in the state.
Coffman, a retired Marine infantry officer whose resumé includes years of public service — first as a state representative and senator and then in the statewide offices of treasurer and secretary of state — has occupied the mostly suburban House seat since 2009. He won re-election this week with 48.6 percent of the vote to Miklosi's 45 percent, and held a lead of roughly 11,142 votes out of an estimated 309,392 cast in the counties of Adams, Arapahoe and Douglas, which comprise the newly configured CD 6.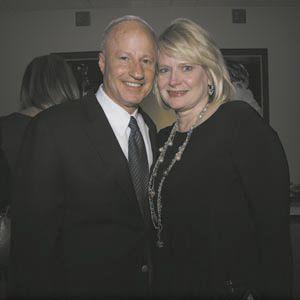 Unaffiliated candidate Kathy Polhemus received 3.8 percent of the vote with 11,901 ballots cast, and Libertarian Patrick Provost received 2.4 percent, with 7,465 votes.
"The results of this election tonight do not change the dramatic challenges that our nation faces," Coffman said during his victory speech at a somber state GOP election night party at Sports Authority Field at Mile High. Coffman was one of the rare beams of light during a night that had Republicans sulking over the loss of presidential challenger Mitt Romney to President Barack Obama, and a loss of control in Colorado's state house of representatives.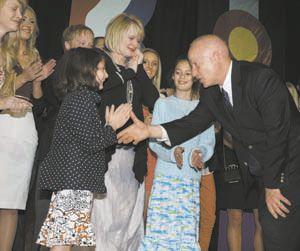 "As a small business owner for 17 years, I know what it takes to balance a budget, to meet payroll and to create jobs," continued Coffman, who was surrounded by family members, supporters and campaign staff. "It has always been small businesses in America that have been the engine of economic development when it comes to job creation."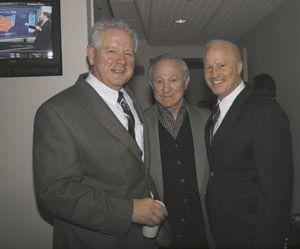 Miklosi, who in addition to his work as a legislator has also worked in the non-profit sector, conceded the race and offered his congratulations in a phone call to Coffman Tuesday night.
"This campaign was about representing the middle class, creating quality jobs and ensuring Coloradans have the opportunity to achieve their own unique version of the American Dream," he declared in a statement. "I am so proud of all the work we did to promote the middle class values we hold so dear, and even though we weren't victorious, the work that goes into making sure all Coloradans are fairly represented never ends."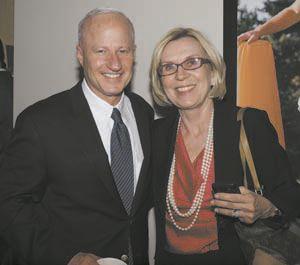 With 100 percent of precincts reporting, Coffman had 150,587 votes to Miklosi's 139,439. He garnered 102,904 votes in Arapahoe County, 30,619 votes in Douglas County and 17,064 votes in Adams County. Comparatively, Miklosi totaled 105,526 votes in Arapahoe, 17,733 in Douglas and 16,180 in Adams.
Coffman waged a hard-fought battle to maintain his House seat after redistricting last year redrew congressional boundaries to eliminate crucial Republican-leaning voters, giving a more competitive advantage to Democrats in CD 6. Voter registration numbers through Election Day were 154,888 Democrats, 156,252 Republicans and 159,861 unaffiliated voters.
"It really was the equivalent of an open seat election for the Congress of the United States, and so I worked it hard all the way through the end," explained Coffman.
With spending by the candidates and outside groups totaling more than $10.8 million, it was also the most expensive congressional race in Colorado this year.
After both sides had assaulted each other for months with a seemingly infinite wave of television commercials — Coffman's ads painted Miklosi as soft on prosecuting child predators and Coffman was labeled as a tea party candidate with no respect for women — the candidates spent the days leading up to the election criss-crossing the district while volunteers knocked on thousands of doors. Miklosi and Coffman actually crossed paths on Election Day.
"Mike Coffman is from Aurora, he is of Aurora, he has always been elected out of there, and so he can go into Aurora and look people in the eye and get out his message, and they believe him because they've been electing him for a long time there," offered Chris Hansen, Coffman's campaign manager, who was on loan from Congressman Cory Gardner's, R-Yuma, office where he serves as chief of staff.
Hansen believes the ground game helped propel his boss to victory, pointing out that Coffman outperformed Romney in Arapahoe County, which he said was a core strategy of the campaign. Romney received 44.8 percent in Arapahoe, while Coffman earned 46.3 percent of the vote in the county.
"Months back, strategic objective No. 1 was to outperform Mitt Romney in Arapahoe County, and by any measure, we did that," boasted Hansen. "So, I'm pretty pleased with the performance."
After working to get out the vote all the way up through when the polls closed at 7 p.m., Coffman spent election night surrounded by his wife, Cynthia Coffman, friends, staff and supporters in a suite above the GOP's main election night party at Mile High. He would not acknowledge his victory until the race was officially called, while fellow Republicans moaned and groaned below as they watched election results trickle in overwhelmingly favoring Democrats.
Similarly, Miklosi would not make an appearance at his own election night party at the Red Lion Hotel in Aurora until nearly 8 p.m. After greeting several dozen volunteers and supporters at the event, Miklosi and his wife, Jennifer, secluded themselves in an upstairs suite where they watched returns with staffers.
Miklosi was feeling very confident. Just a week earlier, he had received the powerful endorsement of former President Bill Clinton during his campaign stopover in Denver. The excitement had stuck with him.
"There was a tremendous response, and we had a lot of people voting today," said an exuberant and energetic Miklosi. "We think it's going to surpass expectations."
Joe Hamill, Miklosi's campaign manager, was also optimistic early on. He said the turning point in the race came back in May when Coffman made a gaffe that captured national attention. Speaking to Elbert County GOP donors, Coffman said of Obama: "I don't know whether Barack Obama was born in the United States of America… But I do know… that in his heart, he's not an American…"
"He introduced himself to the new district with the birther comment, and also helped bring national attention to the race," Hamill said.
Hansen pointed out that Coffman's misstep resulted in an onslaught of attacks by Miklosi. But he said voters didn't seem to be occupied by the controversy. They were instead concerned with issues such as jobs and the economy, said Hansen.
"Every time they were spending time and spending money on TV and in the mail talking about it, it was a good thing for us because they weren't talking about jobs and the economy," Hansen revealed. "So, it got them more off message than it got us off message."
He said that Coffman managed to stay on message for the duration of the campaign, focusing on fiscal issues facing the nation. In his victory speech, Coffman continued with that theme.
"With a $16 trillion debt and annual deficits of over $1 trillion each year, no area of spending should be immune from budget cuts, and that includes the department of defense," said the former Marine. "In Congress I will continue to fight against wasteful Pentagon spending programs that do nothing to contribute to our national security, but everything to add to our deficit. The bureaucracy in the Department of Defense is larger than it has been in decades, while the size of our military is smaller than it has been in decades."
But those who supported the social attacks against Coffman, including Planned Parenthood Votes Colorado, believe the messaging resonated with voters in the long run. Coffman was portrayed as a candidate who hadsupported so-called personhood, which aims to ban abortion by assigning constitutional rights to the unborn, and as someone who was willing to change the definition of rape to prohibit abortion.
"Clearly we would have loved to have seen Joe Miklosi win the race because he is an advocate and a champion for women's health issues and access to services that we advocate to remain available, but it was also the closest race in the state, so we do think that some of the messages about women's health were really strong in making the race so close," said Cathy Alderman, vice president of public affairs for Planned Parenthood Votes Colorado.
Bob Loevy, a long-time political science professor at Colorado College and a former member of last year's Colorado Reapportionment Commission, believes Democrats haven't completely lost the war in CD 6, which has been in Republican control since it was created in 1983. He says Coffman may face an even more difficult challenge in 2014.
"The Democrats… are banking on the future, that in the future [that seat] will come open …and that maybe the Democrats will be doing a little better nationally, or it won't be such a tight presidential race, or maybe it will be a non-presidential year, and they'll have gubernatorial coattails," said Loevy.
He added that redistricting didn't appear to do much for Democrats; at least not this year.
"In the short run, it didn't work for the Democrats," concluded Loevy. "But I think there are good prospects in the long run."