Capitol M LOVES dogs. Cats are OK (I've had many), but dogs rule, especially rescue dogs.
There's a twitter feed called Cute Emergency (with nearly 10 million followers). Whenever you're having a bad day, check into Cute Emergency as there is no better pick-me-up than PUPPIES.
Unless, of course, you get to hang around the state Capitol. There are at least six dogs in the building at any given time and every one of them will steal your heart.
So without further ado, the  Capitol Cuties, and in no particular order: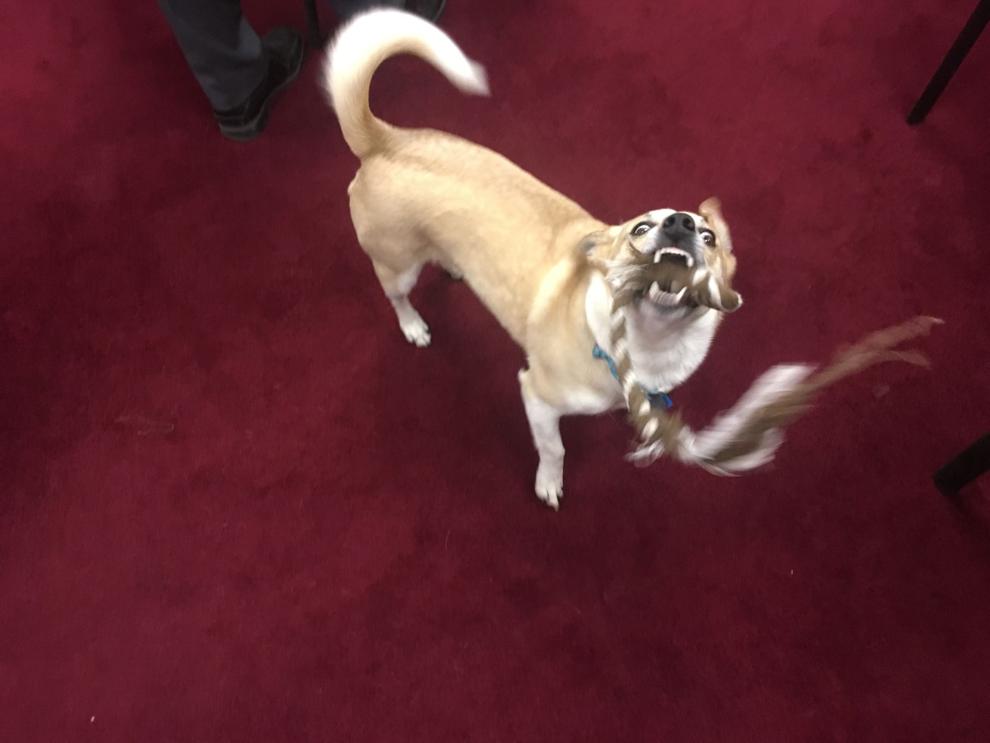 Gary, a three-year-old Corgi/Jack Russell terrier mix, owned by Democratic Sen. Kerry Donovan of Vail.
Gary has basically grown up in the state Capitol. Donovan adopted him as a puppy and he runs around the building at lightning speed. 
This week, he ran into a dinosaur, which temporarily put him off his usual good spirits, but just momentarily.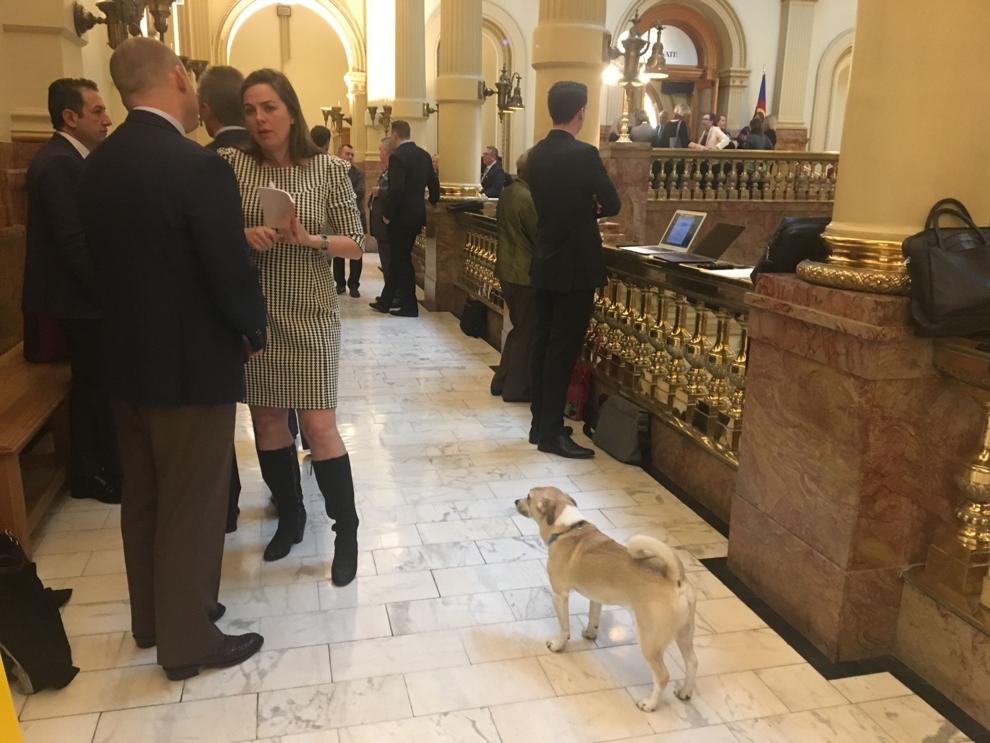 Democratic Sen. Faith Winter of Westminster found Queso, breed unknown (but likely a terrier mix) on the streets. He smelled like bad cheese, hence the name (I think). Queso now spends his days being loved by the staff in the Senate Dems' office.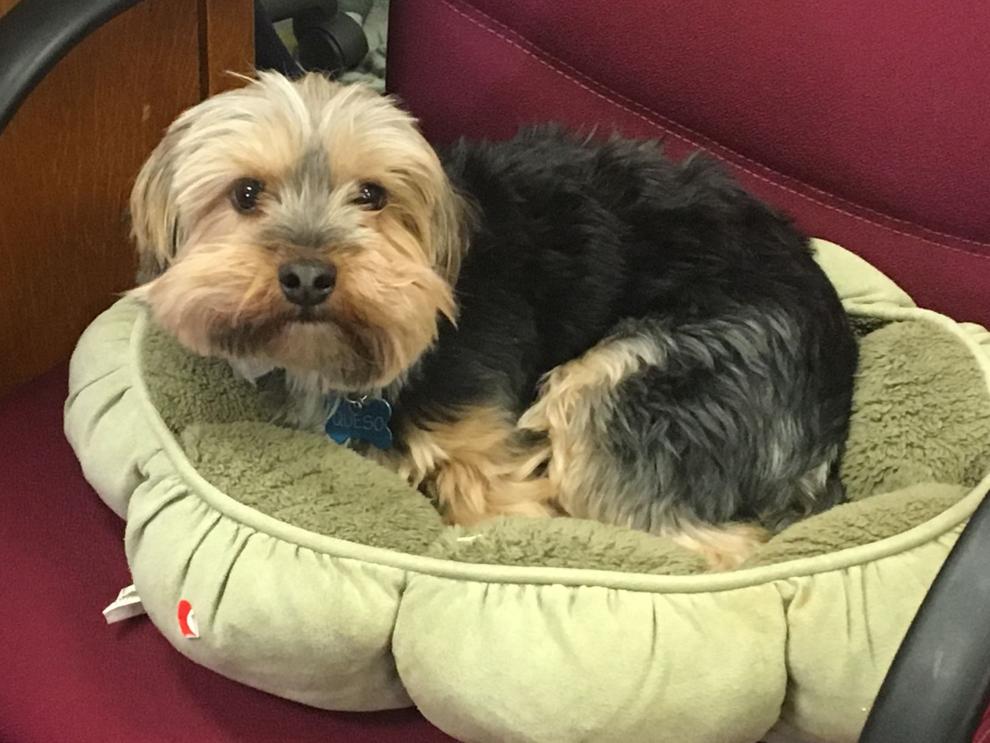 Senate Majority Leader Steve Fenberg's dog, Ellie, is also a Capitol regular. She's a year-and-a-half-old German shorthair pointer, and Fenberg's Senate staffers compete to walk her on visiting days.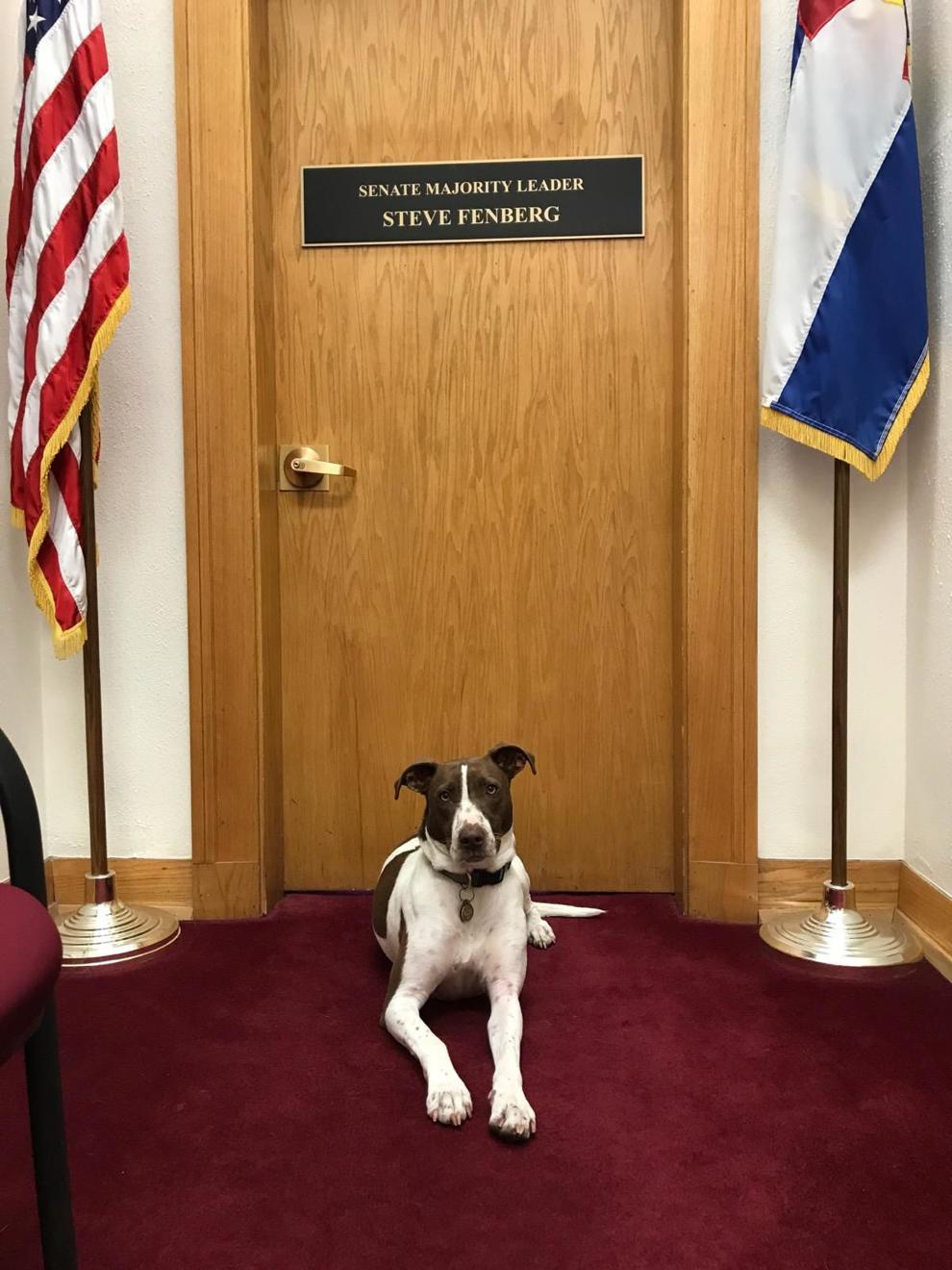 Hudson belongs to Senate Dems comms guy Keith Barnish. This five-month- old Golden Retriever is already 41 pounds, on his way to 90! Hudson is still very much a playful puppy, but he's also a VERY good dog; he showed off his ability to listen to his dad on sit, lay down and stay.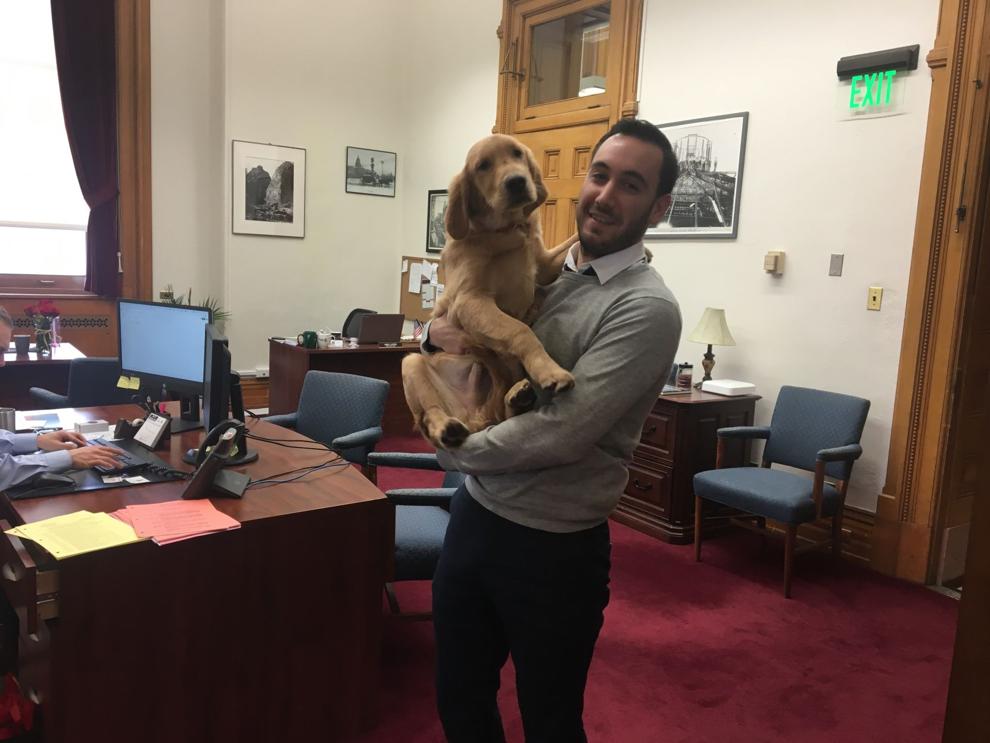 One dog you won't see unless you're on the first floor: Gia, the 10-year-old Cairn Terrier mix belonging to Gov. Jared Polis. Gia has her own Instagram account, under First Pup (I told you it would be cute!). Brian, a staffer in Polis' communications office, said one day he was in a meeting with the Guv and Gia curled up in his lap. "It was the best day of my life," Brian said.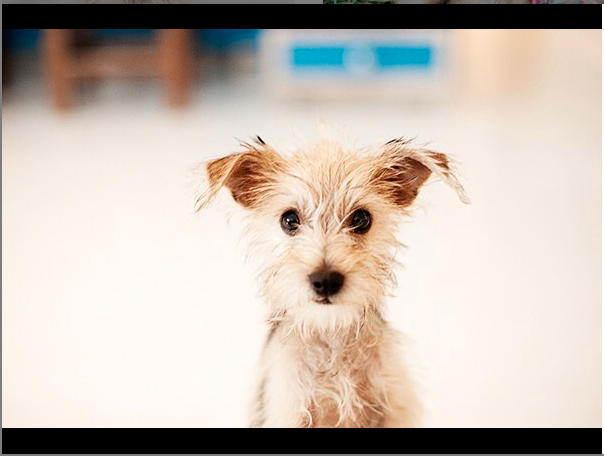 From her bio (yes, she has one of those, too): "We adopted her from the Englewood Humane Society in 2009, when she was only 3 months old, and still small enough to sleep inside a ball cap. In June, Gia celebrated her 9th birthday with her favorite treats: a bit of shredded cheddar cheese, baby carrots, and a couple bites of steak." Gia is a bit of a celebrity among dogs, too, with a front page appearance in Roll Call.
Gia is apparently quite the traveler, accompanying her dads to Washington, D.C., or Fiesta Island near San Diego, which her dads call "Paradise for Dogs." 
"When she's not meeting Heads of State, you can almost always find her on one of her famous walks with her dad, Marlon. Together, they've left no blade of grass unsniffed!"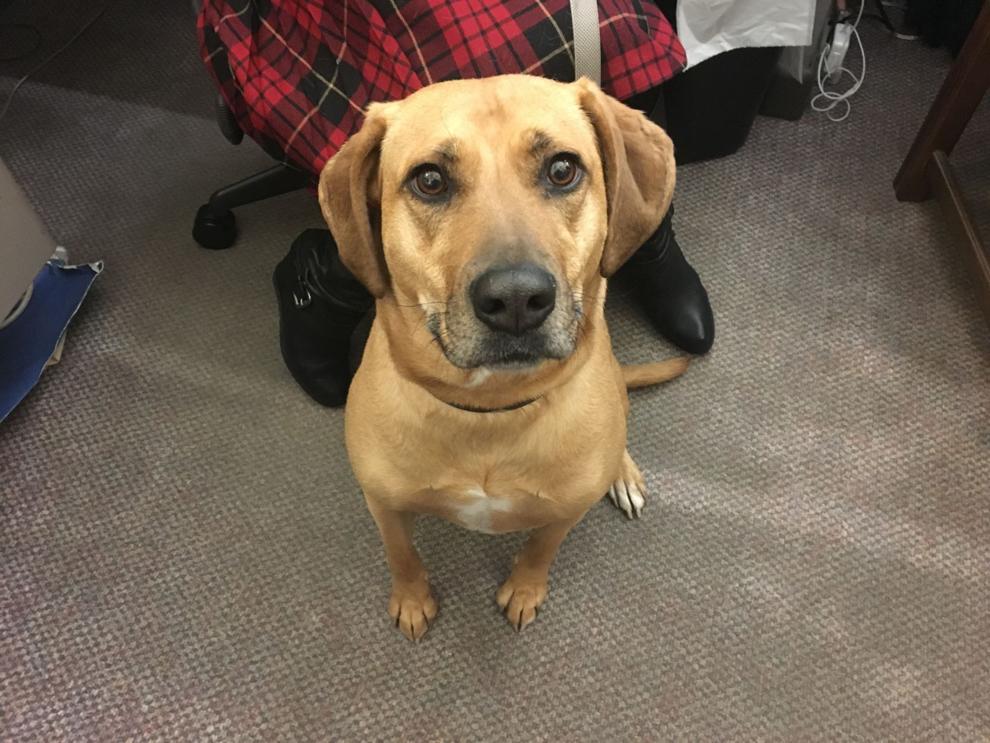 Also to be found on the first floor, Izzy, the five-year-old Rhodesian Ridgeback mix belonging to Polis press secretary Laurie Cipriano. Izzy is a rescue, found on the streets of Garland, Texas and brought to a Colorado animal shelter. Cipriano said she was a germophobe before Izzy showed up, but now she sleeps on Laurie's bed every night. 
The youngest of the Capitol Cuties is Tucker, a miniature schnauzer who can be found most days in the office of Susan Liddle of Legislative Council. Liddle co-manages Colorado Miniature Schnauzer Rescue, which is where Tucker showed up, malnourished and about three weeks old (by the way, it's illegal to sell a dog at that age. They're supposed to be at least eight weeks old).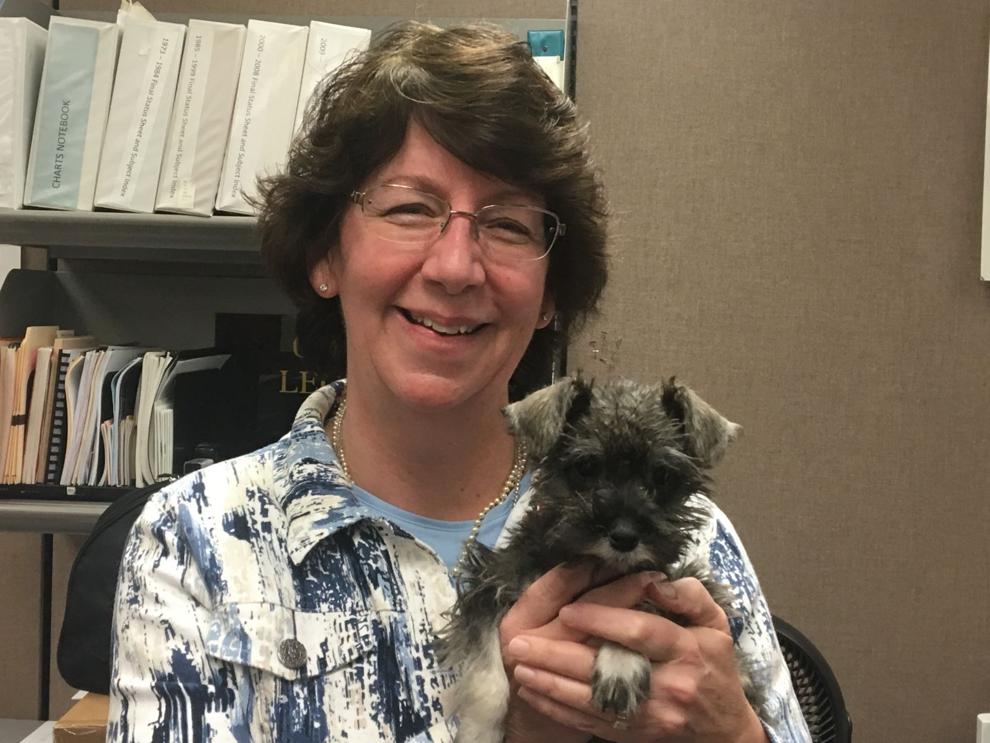 Liddle had to syringe-feed Tucker at first, and that's all it took for her to fall in love. She said she was initially planning to be a foster mom to Tucker, but one look at that face? Tucker, who is now nine weeks old, has found himself a forever, loving home.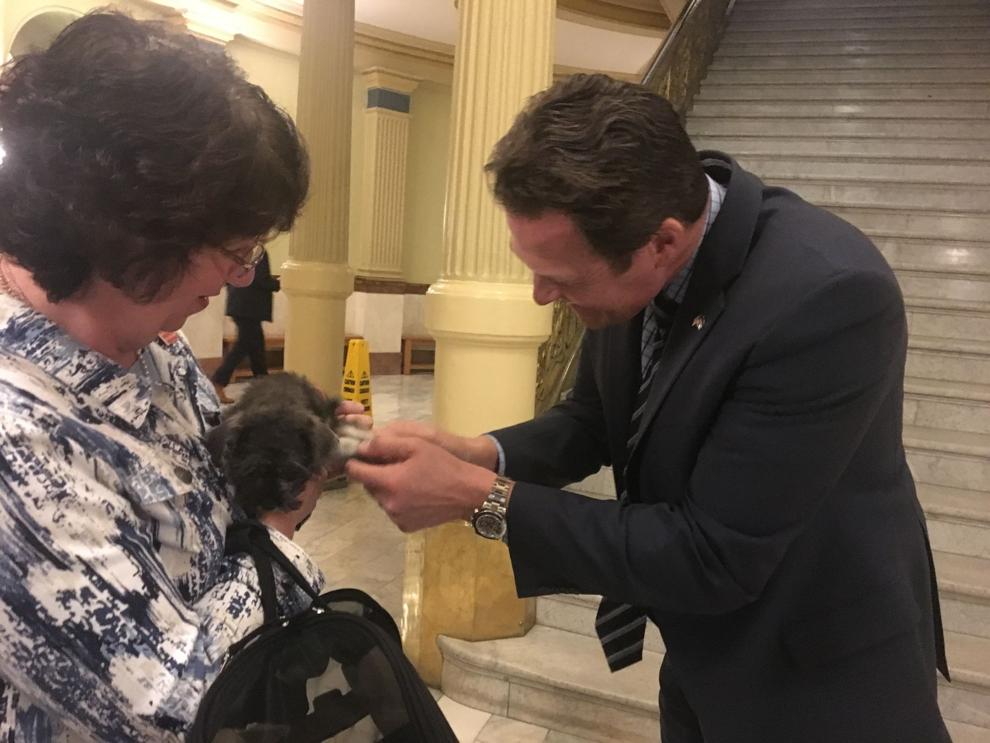 And just because...Capitol M's dog is Sophie, a now-12-year-old Shih Tzu who went through nine foster homes before finding her forever home.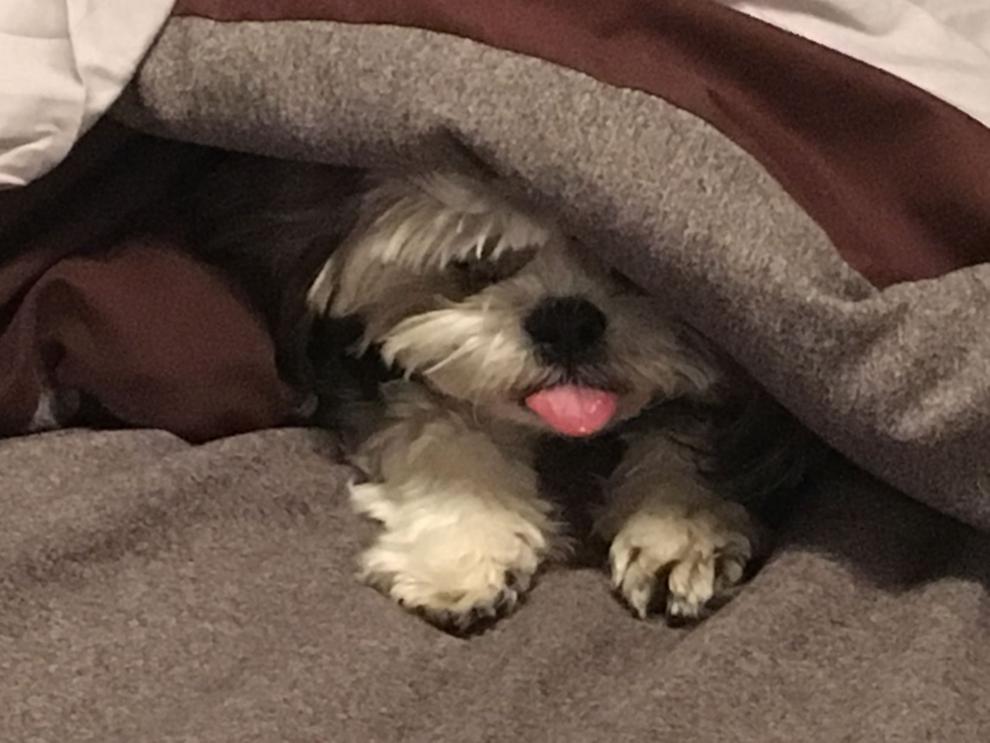 MORE CAPITOL M
> CAPITOL M | Jan. 27-Feb. 2: Junior livestock auction action
> CAPITOL M | Jan. 20-26: More chile chatter; memorabilia rescued
> CAPITOL M | Jan. 13-19: Lawmakers move up; a hot mess over chiles
> CAPITOL M | Jan. 6-12: Blue sneaker peeks; Polis poetry jam (PHOTOS, VIDEO)
> CAPITOL M | Dec. 30-Jan. 5: Opening Day check of the injury and ailment list