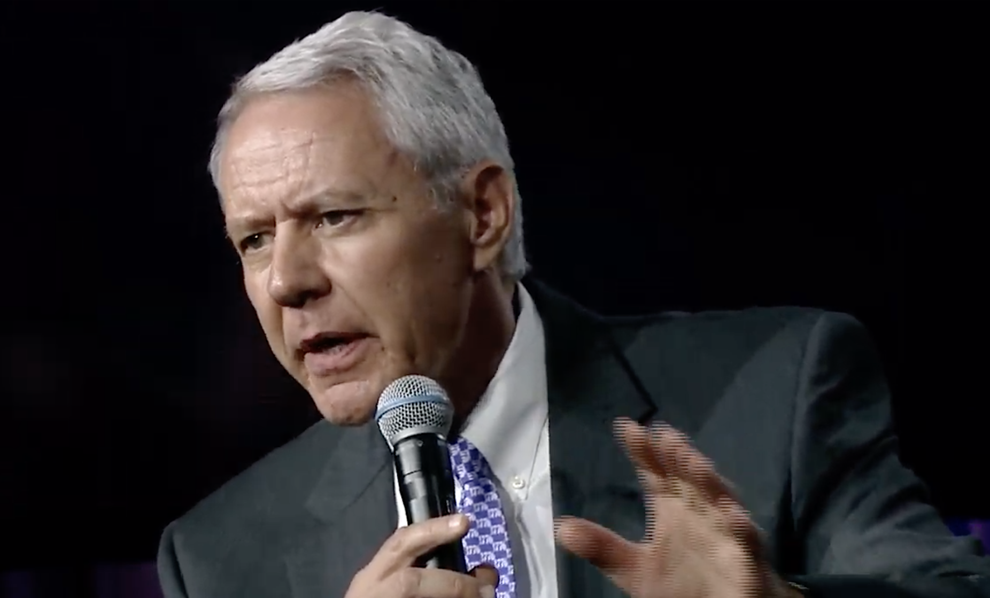 U.S. Rep. Ken Buck of Windsor had a colorful description of Democrats who want to impeach President Trump Saturday night.
"I have to use a clean term here," he told an approving crowd at the Western Conservative Summit, one the country's largest gatherings of conservatives held annually in Denver.
"They're crazy. They're bat-poop crazy."
He said the Mueller report on Russian interference in the 2016 election found no conspiracy with the Trump's campaign.
"They're going to try to make it on obstruction, and they can't," said the former Weld County prosecutor. "The obstruction case is not there, not with the facts we have before us."
Buck, who doubles as the state Republican Party chairman, provided a confession Saturday night: He's a big fan of Democratic U.S. Rep. Alexandria Ocasio-Cortez of New York City.
"I think when people in the U.S. Congress feel sorry for Nancy Pelosi, we should be thanking AOC," said Buck of the Democratic U.S. House speaker.
RELATED: Rep. Ken Buck to lead Colorado GOP; vows to stay in Congress
He added that Ocasio-Cortez is "doing a wonderful job of letting the cat out of the bag" about what liberal Democrats stand for.
"I hope she's speaker for the next 16 months, and we'll take back the House," Buck said.
He was joined on stage at by two other members of the House Freedom Caucus, Reps. Paul Gosar of Arizona and Chip Roy of Texas. They are among about three dozen of the chamber's most fundamentally conservative members. The coalition has been an ally of the Trump White House.
Conservative social media influencer Will Witt, the moderator, who grew up in Aurora, asked a series of immigration questions, leading with a Friday night rally at an Immigration and Customs Enforcement detention facility in Aurora, where a protester took down the building's American flag and replaced it with the flag of Mexico and a defaced U.S. flag.
"I was flabbergasted," said Roy, who toured the facility Saturday. "I was offended."
Buck didn't weigh in.
RELATED: Western Conservative Summit honors John Andrews
The summit caught a rising GOP star Saturday night when it heard from Rep. Dan Crenshaw of Texas.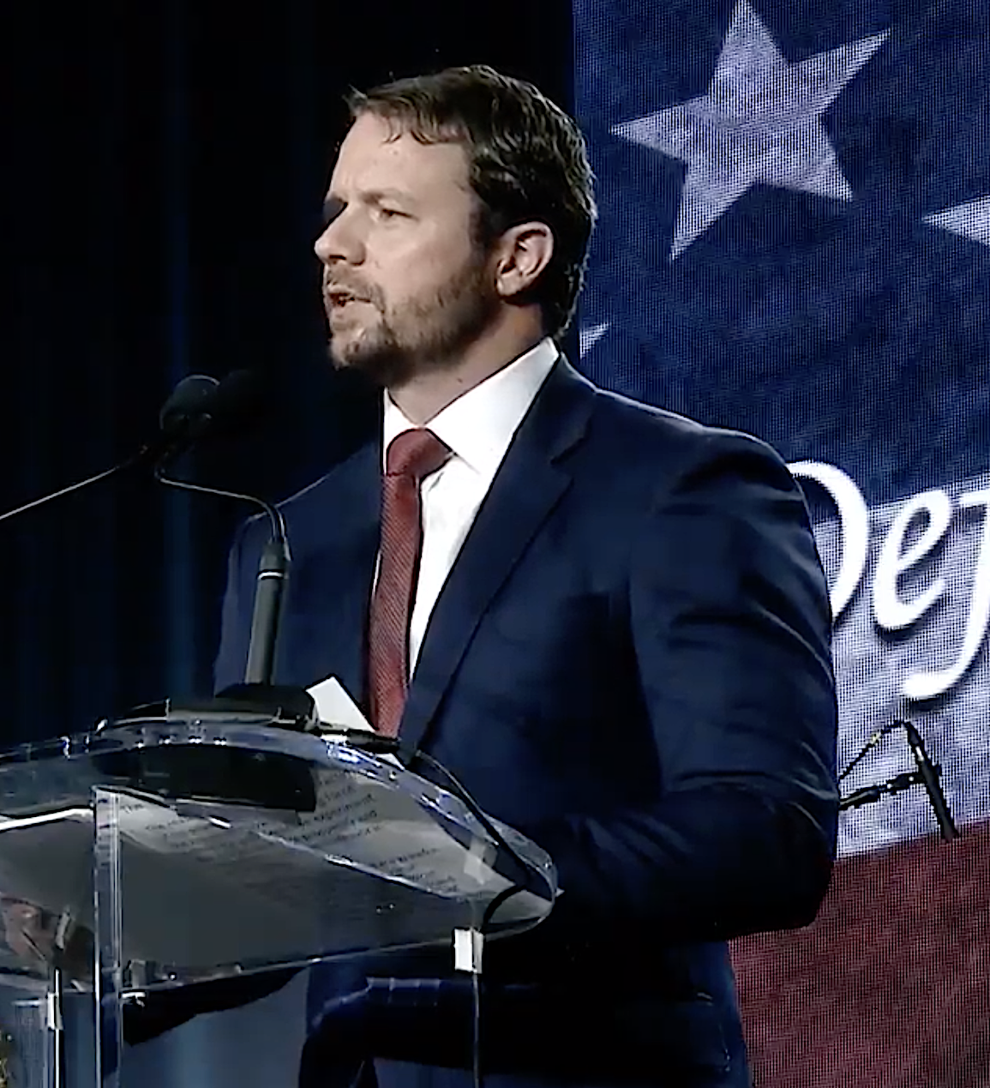 In terms of popularity among members alone, Crenshaw is the right's version of Ocasio-Cortez — a young first-term member of Congress who embodies where a major factor of their party is right now.
Crenshaw, who represents a Houston district, is a defender of Christian rights and a supporter of President Trump's proposed wall along the Mexican border.
"If you believe people shouldn't be personally responsible, then your likely political strategy is to promise them more free stuff," Crenshaw said. "Look no further than the Democrat presidential primaries, where everybody is tripping all over each other trying to offer the most free stuff. People who value personal responsibility are going to be less likely to be bought off by big government." 
A former Navy SEAL, Crenshaw lost an eye due to an encounter with a roadside bomb in Afghanistan in 2012. He also had served in Iraq. Crenshaw earned two Bronze Stars, the Purple Heart and the Navy Commendation Medal with Valor.
He rose to national prominence in November, when he was mocked on the NBC show "Saturday Night Live" for wearing an eye patch.
The next week comedian Pete Davidson apologized, and Crenshaw appeared on the show. Crenshaw wrote an op-ed in The Washington Post about why he didn't seek an apology. He said in Denver that the SNL incident is the only reason he's famous.
"Everybody thought I should be the aggrieved victim, because some guy made fun of me on 'Saturday Night Live,'" he said. "Or we could just not be the aggrieved victims, or we could just not be offended all the time."
The summit on Saturday night also named its first Faith, Family and Freedom Award winners from the state legislature — all Republicans — Saturday night.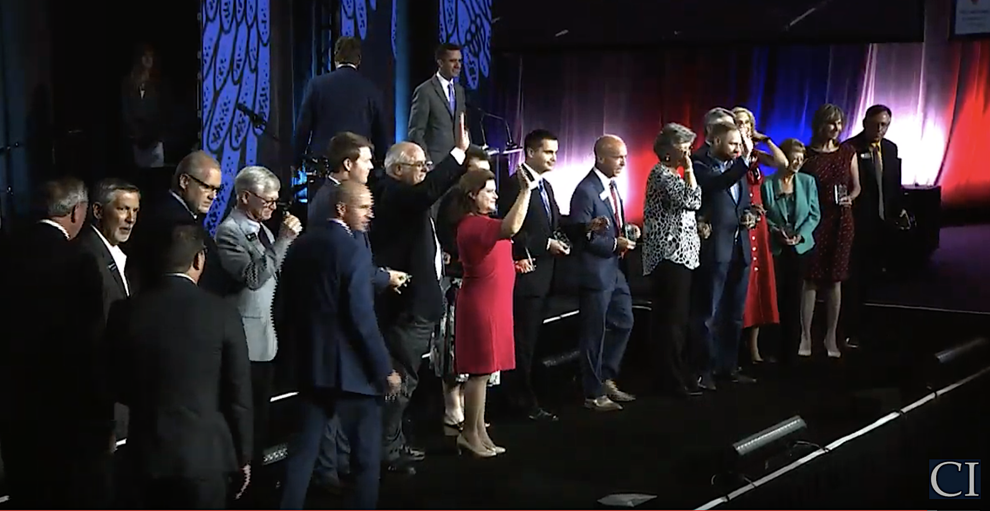 The honorees were Reps. Mark Baisley from Roxborough Park, Susan Beckman of Littleton, Perry Buck of Windsor, Terri Carver of Colorado Springs, Rod Bockenfeld of Watkins, Tim Geitner of Monument, Stephen Humphrey of Severance, Dennis Hisey of Fountain, Colin Larson of Littleton, Kimmi Lewis of Kim, Lori Saine of Dacono, Shane Sandridge of Colorado Springs, Kim Ransom of Douglas County, Dave Williams of Colorado Springs, Kevin Van Winkle of Highlands Ranch and House Minority Leader Chris Holbert of Parker, as well as Sens. John Cooke of Greeley and Bob Rankin of Carbondale. 
The evening featured a Colorado conservative favorite: pundit Michelle Malkin, who lives in Manitou Springs.
Malkin is a familiar voice for the right nationally, on TV, in her writing and on her popular websites.
"It is great to be here among fellow Coloradans, fellow Westerners and fellow Americans," she began.
Malkin offered her Twitter account as proof of her love of the Colorado outdoors and confesses that she's "a Manitou Incline addict."
She, too, railed on the raising of the Mexican flag over the Aurora ICE facility.
She said the groups that sponsor such immigration protests are "helping advocate and embrace and facilitate people who want to raise foreign flags above the American flag."
Her book coming out in September, "Open Borders Inc.," looks at who's "funding the destruction of America," she said. 
As the incident was debated on social media Saturday, Democrats pivoted to remarks made at the summit Friday night by founder John Andrews, a former state senator, they deemed to be Islamaphobic.
Malkin talked about how conservatives were getting kicked off social media and having their hotel conferences cancelled over their opinions. (Critics and social media platforms deem them hate speech, in most cases.)
"It is not hyperbole to fear a complete outbreak of civil war in this country," she said.