UPDATE: House Bill 1167 passed the House on Wednesday on a 49-14 vote and now heads to the Senate.
Colorado notaries are one step closer to being able to offer remote notary services to rural Coloradans and others who can't get to a notary in person, such as disabled individuals.
The issue of how to allow Colorado notaries to get into the remote notary business has divided Colorado Springs Republican lawmakers between those who want to go with a national model and those who want a more state-specific solution.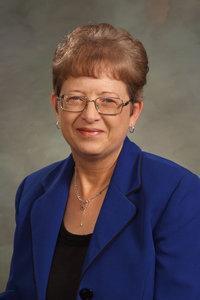 Last year, Republican Rep. Terri Carver opposed a bill offered by Republican Sen. Bob Gardner, both of Colorado Springs, that would have set up the national model offered by the Uniform Law Commission (ULC), which is made up of attorneys and state lawmakers who attempt to craft legislation that would be uniform nationwide.
Carver and privacy advocates are fine with allowing Colorado notaries to offer remote notary service, which would allow audio-video-taped interactions for those who can't travel to a notary.
> RELATED: E-notary bill raises concerns over consumer data privacy and sales
But last year's bill drew opposition over language that would allow a remote notary to use or sell a consumer's personal information, including financial data, well after the transaction is completed.
Gardner, the Senate member of the commission, attempted again this year to offer a bill setting up the ULC model but asked that the bill be killed in committee in February. 
This year, Carver decided to offer her own bill -- House Bill 1167 -- that she hopes will put to rest the concerns over keeping consumer information private and still allow Colorado notaries to begin offering remote services, and which she said draws upon many of the same provisions from the ULC.
Following preliminary approval by voice vote Tuesday, HB 1167 moves on to a final vote in the House, as early as Wednesday.
First, however, Carver and Democratic co-sponsor Rep. Monica Duran of Denver had to ward off efforts to change the bill into a copy of the ULC model, which the sponsors differ with on the issue of data privacy.
Democratic Rep. Jovan Melton of Aurora offered several amendments during Tuesday's debate to bring the bill more in line with the ULC. The one that was adopted: To ensure that many of those who participate in remote notary transactions do not sell or use the consumer's information other than in the manner intended. That would include the consumer, financial institutions, real estate agents, title companies, attorneys, and local and county governments. 
"This is such a departure from the ULC bill," Melton said during House debate Tuesday. This bill is being pushed by all the other industries telling one industry how it would practice its profession, he said. "I have not heard from one notary who supports this bill ... which dictates to them how they do their jobs."
Carver said Tuesday that even if remote notaries are not selling the data directly, terms and conditions allow them to transfer it to affiliates, which also may use it, as well as pass it along to other companies. Remote notarization companies are fine with doing business in Colorado under the bill, Carver told the House Tuesday. 
The bill makes it clear that consumer information cannot be sold or used for other than its intended purpose, she said. It follows along the national code of conduct for realtors, for example, who can use the information they gather only for the transaction at hand. 
Duran said that without the bill, out-of-state remote notaries will continue to "laugh all the way to the bank."
Remote notaries outside of Colorado can already provide those services to Colorado residents, but companies, such as real estate businesses, prefer to do business locally, according to supporters.
According to Carver, the bill is backed by the Colorado Realtor Association, the Secretary of State, the Colorado Bar Association, title insurance companies, the Colorado Bankers Association and the American Civil Liberties Union. However, a spokesperson for the Secretary of State said Wednesday they had not taken a position on the bill.*
The bill's primary opponent is the national e-notary company Notarize LLC, which advocates for the Uniform Law Commission's model.
Michael Chodos of Notarlze pointed out in committee testimony in February that the bill would set up a remote notary system unlike any other in the country. In a fact sheet provided to lawmakers, Notarize said the definition of personal information in the bill is different for remote notaries than for any other industry.
"Why would remote notaries have a separate definition?" the company asked. Notarize claimed the bill was written so broadly that it would include any software or service provider used by a remote notary. It also warned that the bill's language could open up the door to litigation in how video recordings are conducted.
Carver told Colorado Politics that much of HB 1167 aligns with what other states do on remote notary services, such as the need to ensure integrity in identifying the individual and witnesses and that they are who they say they are,  and identifying the transaction and documents involved.
"Much of our bill is very much consistent with the general approach in addressing those issues," she said. "What we're doing in this bill is addressing data privacy issues" involved with using video and audio recordings to cover the transaction.
The ULC model, she explained, requires that the entire transaction, from beginning to end, be recorded, which can include sensitive data that isn't part of the notary service, which is intended only to record the actual signing of the documents. 
In a real estate transaction, for example, without these data privacy protections, there are companies that would video-record the entire closing, which involves extensive amounts of personal information, she explained. The bill bans the collecting of that information in the video recording and then selling it or otherwise transferring it to affiliates.
"That is a huge vulnerability to our personal information. ... This bill will protect the data so that it is only used for its intended and necessary purpose," Carver said.
Clarification: a previous version said the bill was supported by the Secretary of State, a statement made by Carver on Tuesday. The Secretary of State has not taken a position on the bill, according to a spokesperson.