We've turned to the kitchen for comfort these past few months, producing delights ranging from designer cupcakes made by a 13-year-old in Lowry to two former statehouse lefties brining a brisket and selling pastrami sandwiches for a cause.
Even though flour has been in short supply, Twitter and Facebook show Coloradans turning their homes into mini bakeries.
But it's not just the sweet stuff. Phone calls often center around new recipes. "I tried Thai coconut curry and turkey meatballs and the kids loved it." Or old ones: "I made lasagna. What a difference when you simmer the sauce all day."
No wonder people joke about gaining 19 during the COVID-19. I finally got on the scale the other day. Let's just MoveOnDotOrg, shall we?
Milk and breakfast cereal sales are through the roof, USA Today reports, because, "Suddenly, the kitchen table is occupied with parents and kids eating alongside each other."
The Denver Post wrote how baking bread has become "a wildly popular hobby during the coronavirus pandemic.
"But it's more than just the act of baking: Bread is helping to foster a sense of community during an otherwise lonely time," Sara Kuta wrote on May 8.
"Total strangers are offering up their sourdough starters, neighbors are splitting huge bags of flour, and friends are trading yeast for flour and other coveted pandemic supplies."
It didn't surprise me that lobbyist Ted Trimpa turned to what he calls #QuarantineCuisine. A decade ago, after he helped pass a bill upgrading coal-fired power plants to run on natural gas, he made cinnamon rolls for the coal industry lobbyist as a peace offering.
Trimpa, whose Twitter bio reads in part "Liberal but not a progressive sycophant," has posted videos of himself making ice cream, cherry pie with a lattice top and even using his steam iron to mist freshly baked eclairs.
On March 21 he posted: "Blondies by a blondie. #QuarantineCuisine #DoingMyPartCO"
I've never cared much for Blondie dessert bars, which are kind of a cousin to brownies. I'm more drawn to Seven Layer Magic Bars, with their crushed graham crackers, nuts, and chocolate and butterscotch chips and more. I will admit that folks volunteering to go to the grocery store for my "essentials" during those early weeks found sweetened condensed milk on my list.
Another Coloradan crushing it in the sweet-tooth department is Avery Lent, whose cupcakes look like something Gateaux Bakery on Speer would sell. One batch included frosting resembling garden succulents. Another featured the Burberry design that was on the diaper bag gifted to her parents when she was a baby.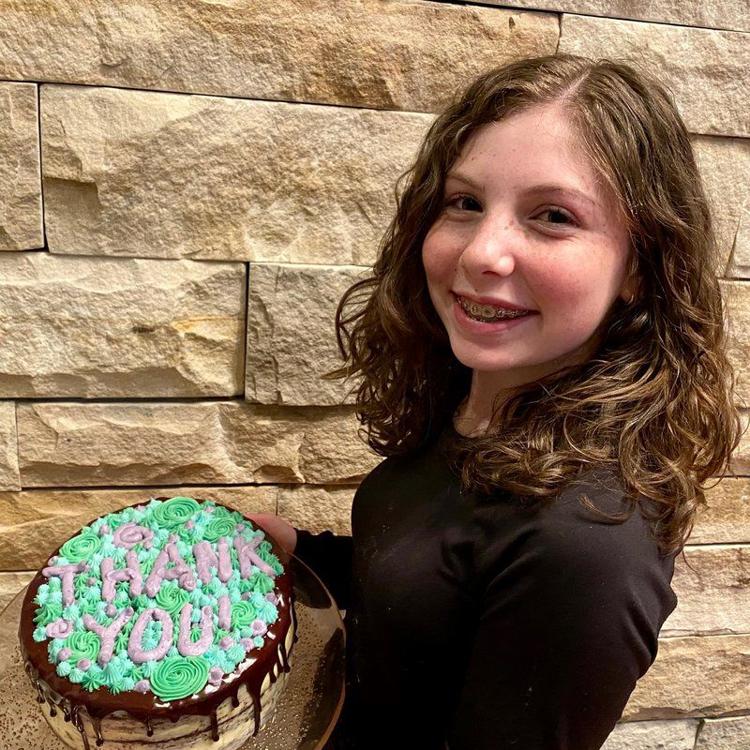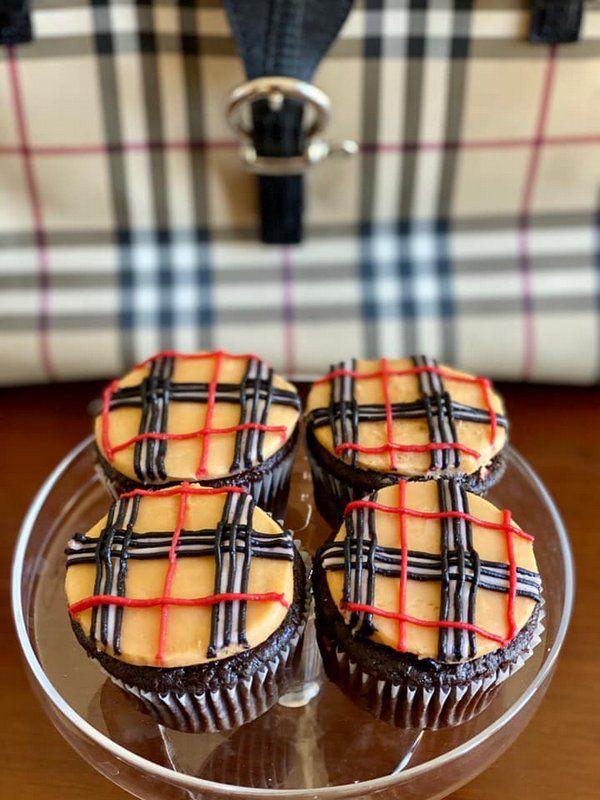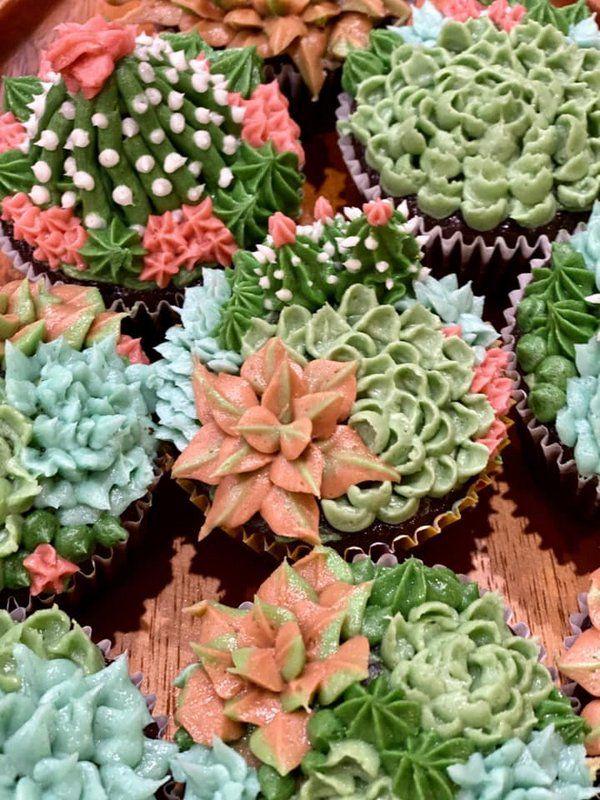 "Avery is both the reason we are surviving quarantine and our downfall all at the same time. #MacaronMonday," her dad, Jason Lent, wrote on Facebook.
It's much the same for former state lawmaker Matt Knoedler, co-founder of CaucusRoom, an online site dedicated to "connecting conservatives locally." He lives in Jefferson County with his wife, Ariahn, and their four daughters; the twins are 8, the older girls are 12 and 14.
"They've baked something every other day for three months," he said. "There's banana bread, sourdough cinnamon rolls, brownies, cookies, cupcakes, muffins, cheesecake."
The girls even cooked their parents a seafood dinner in April when the pair couldn't go to a restaurant for their traditional date night. The scallops, Knoedler reports, "were amazing."
And then there's Ian Silverii, the executive director of the liberal group Progress Now, who formerly served as staffer for the House Democrats. When we would have breakfast at Racines restaurant, he usually ordered bacon, avocado and scrambled eggs with cheese.
These days he has gone from Keto to carb loading. He posts pictures on Facebook of homemade baguettes and noted his first attempt at focaccia was "garlicky and fluffy and imperfect and wonderful."
Then came the Zoom baking classes on how to make bagels and croissants. For that endeavor, Silverii teamed up with friends, including Scott Wasserman, who also had worked for the House Democrats. Wasserman now is the executive director of The Bell Policy Center.
But it wasn't just bread they focused on, but what you put between the slices.
"I fit a whole damn brisket in one brine," Silverii wrote on Facebook on May 24 "See you in two weeks when the transformation to pastrami is complete!"
That led to a text invite I was happy to receive:
"With everything going on in the world, I thought it would be nice to combine one of my recent obsessions with trying to help raise money for an organization that is on the front lines of the protests," Silverii wrote.
"We have been planning on doing this for a while, but now we have an important cause to support with the proceeds. Scott and I are going to sell pastrami sandwiches that we're making from scratch to raise money for the Colorado Freedom Fund, which pays bonds or cash bail for people unable to afford the cost of buying their own freedom."
Masks and social distancing were in place when I drove to the Englewood Grand on South Broadway on June 7 to buy two of their $5 sandwiches. In addition to the homemade pastrami, Ian and Scott baked the buns. So, so beautiful.
Silverii said he and Wasserman sold 10 pounds of the meat in two hours and collected $650 for what he laughingly calls their People's Pastrami Project.
The busiest guy in Colorado might just be Gov. Jared Polis, who said working remotely has meant more time to spend with his family, even though he often juggles simultaneous conference calls and virtual meetings.
"When I can, I really like cooking and preparing dinner," he said. "We also support our local restaurants by ordering takeout once or twice each week for dinner."
I must admit that during those early morning Zoom calls I've been known to hit the mute button and cook bacon and eggs. A few times I've even grabbed a Seven Layer Magic Bar.