Rep. Kevin Priola, R-Henderson, is crafting legislation that would allow some small-batch microbreweries to sell full-strength beer in grocery and convenience stores in Colorado. But the craft beer industry isn't quite sure it's ready to toast the measure quite yet.
Priola points to skyrocketing demand for micro beers in Colorado, with the state having become known as the sort of "Napa Valley of craft beer" for its burgeoning microbrewery scene.
Despite its growth and economic impact, the industry still represents no more than 4.6 percent of beer brewed in Colorado. Priola believes that he can boost production and access to these smaller, independently owned brews by offering legislation that would permit smaller microbreweries to sell their products in grocery and convenience stores.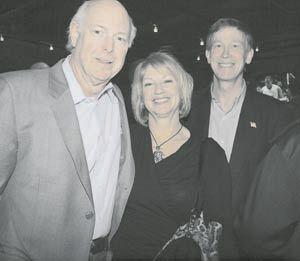 "I'm looking at proposing a craft beer license, in particular for mom-and-pop convenience stores or grocery stores, to be able to sell Colorado or regional craft brews to help address the demand that the public obviously has," Priola told The Colorado Statesman.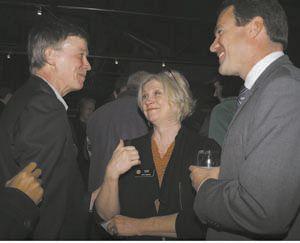 Colorado law prohibits the sale of full-strength beer — as well as wine and liquor — in most supermarkets and convenience stores. A provision of state law only permits owners to hold one liquor license, which is why so-called "big-box stores" like Target and Rite Aid have one flagship location where they sell full-strength beer, wine and liquor. All the other locations are restricted to selling 3.2 percent or lower beer, known as "near beer."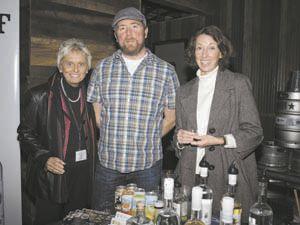 Sales of craft beers rose 14 percent in the first half of 2012 over the same period in 2011, and production rose by 12 percent, according to the latest statistics provided in August by the Boulder-based Brewers Association. The spike comes after the industry saw revenue increases of 12 percent in 2010 and 15 percent in 2011.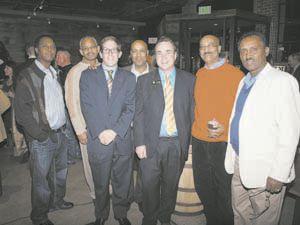 Moreover, the state's craft brewers provide an annual $446-million boost to the state's economy, according to an April study by the University of Colorado. Brewers total $101.8 million in income and $179.2 million in total employment effect, according to the study.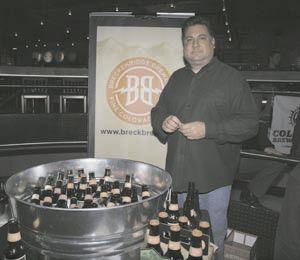 There are 161 licensed craft breweries in Colorado, with over 60 breweries in planning, according to the most recent statistics provided in August by the Colorado Brewers Guild. The state ranks second for the most number of breweries, and it ranks third in breweries per capita.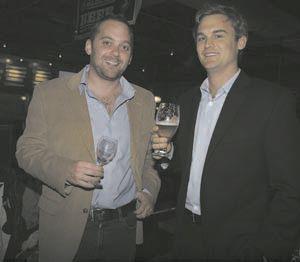 The beer battle has been fought in at least four previous legislative sessions, with attempts to permit sales at supermarkets and convenience stores failing each time. The last attempt was in 2011.
The problem is that the war pits businesses against businesses, which rarely flies with lawmakers. Small package stores lobby against expanding the sale of full-strength beer because they are fearful that it would tilt the playing field and put them out of business. Meanwhile, the supermarket lobby has been unable to convince lawmakers that the free market dictates otherwise.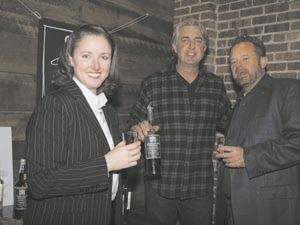 The other major concern raised has been increasing access to minors. Opponents believe liquor store owners do a better job regulating the 21 or older age requirement, and that increasing access would result in more minors getting their hands on beer.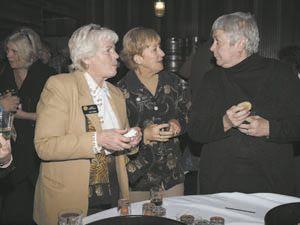 But Priola believes that he finally has a solution by only focusing on craft breweries, specifically smaller ones that produce only a limited number of barrels per year. He has yet to determine the threshold, noting that discussions are still ongoing. His bill would also give local municipalities the final say on whether to permit such sales.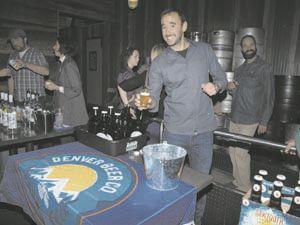 "This wouldn't just be key to the door, blowing the lid on current liquor legislation," explained Priola.
"The way I look at it is this license would allow certain grocery stores and certain convenience stores to be the farm team, if you will," he continued. "When their product becomes so successful that they by definition start producing too many barrels of beer, well, then they can only sell in liquor stores."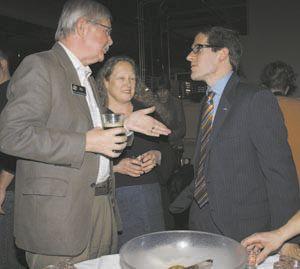 The proposed legislation — which would be introduced after the legislative session begins on Jan. 9 — came as pleasant news to the Colorado Retail Council, which has been lobbying for years to expand the sale of full-strength beer. The organization represents more than 1,500 retail locations across the state, including supermarkets like Safeway, Inc. CRC had been aware that a proposal was being discussed, but did not know the specifics until being informed by The Statesman. It is waiting until there is a final draft before commenting officially, but lobbyist Chris Howes, president of CRC, said his organization is likely to support the bill.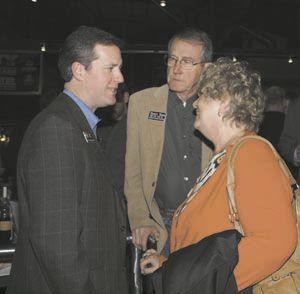 "It's no secret that we want to sell a product that people want to purchase," said Howes. "It's always puzzling to us why we're not able to sell the products that we're able to sell successfully in other states here in Colorado, especially Colorado beers."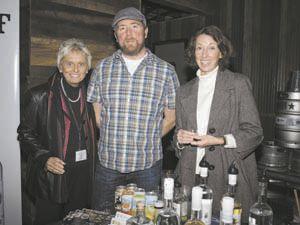 Howes said he himself shops for craft beer at the Rite Aid at Colorado Boulevard and Yale Avenue in Denver, and he's noticed the popularity: "Demand is up and we want to sell a product that people want to buy…" he declared. "I expect at some point that people will come around to the idea that groceries can sell craft beer responsibly and do very well at it."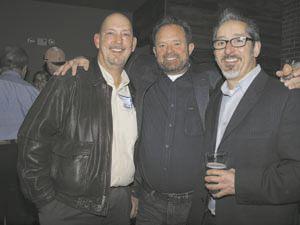 Supporters will be watching closely to see if they receive an endorsement from Gov. John Hickenlooper, a Democrat and former brewpub owner. The governor's office said it had not yet looked at the proposed legislation, but plans on "carefully reviewing" it when it's introduced, according to Hickenlooper spokesman Eric Brown.
Opposition readying for another fight
The craft beer industry itself, however, is not sure that there is a want or need for the measure. In the past, the industry has expressed concerns about limiting access to craft beer because supermarkets and convenience stores could decline to sell a wide variety of products. If expanding sales puts liquor stores out of business, then consumers would have a more difficult time finding specialty items, the industry has said.
Steve Kurowski, spokesman for the Colorado Brewers Guild, was hesitant to comment on the legislation until he sees a final draft. But he says his organization has not been actively discussing the bill with Priola, nor has its members expressed much of a desire.
"At this time, I don't think we would support any changes or modification to the current legislative system for the three-tier distribution system," suggested Kurowski, referring to the alcohol distribution system that includes producers, distributors and retailers.
He added that the bill faces an uphill climb, including likely opposition from major beer, wine and liquor producers and distributors like Molson Coors Brewing Company and Anheuser-Busch.
"I don't know how that would even happen," lamented Kurowski of Priola's proposal. "I mean, Coors, Budweiser — come on."The Wine and Spirits Wholesalers Association of Colorado, which represents some of the larger wine and liquor distributors in the state, is certainly preparing for a fight. Lobbyist Micki Hackenberger, executive director of the organization, said the craft brew industry has made it clear to Priola that he should not pursue the bill.
"[Priola's] just trying to help out the craft brew industry, but the craft brew industry has repeatedly told him that 'we appreciate your concern, but thanks but no thanks,'" said Hackenberger. "They believe that they have a better plan to distribute craft brew in Colorado, and I think it's probably fair to say that our system is probably the envy of all the other states."
"We believe that if you put craft brew in grocery stores, you have a very limited shelf space — that's the reality of it — and you're also competing with the big brewers," she continued. "So, you're not going to get the wide disbursement of craft brews."
"From our perspective — we do wine and spirits — but I have to listen to the craft brewers who know their business, and when they said, 'we don't really think that's a workable model,' then I think they probably know what they're talking about," concluded Hackenberger.
The Colorado Licensed Beverage Association, which represents liquor stores, is also preparing for another frothy fight. Kim Schottleutner, owner of DTC Wine and Spirits and president of the CLBA board, said not only does the industry reject the proposal, but so do the citizens of Colorado.
"Coloradans have made it clear they don't want to hurt small businesses or make it easier for minors to get alcohol," he said. "That is why there is overwhelming opposition to Rep. Kevin Priola's proposal to send our dollars our of state, kill jobs and give teens easier access to alcohol."