Republicans on Tuesday night were quick to seize the political opportunity to attack Democrats following failure of a nearly $1 billion tax increase for education reform in Colorado.
But Democrats are carefully steering clear of partisan wrangling, suggesting that Coloradans agree with the premise of Amendment 66. They just differ on how to get there.
"The great news is that both the supporters and the opponents of this measure all want the same thing," Sen. Michael Johnston, a lead proponent, said from the Amendment 66 watch party at the Marriott in downtown Denver shortly after it became apparent early on election night that the education funding initiative would fail.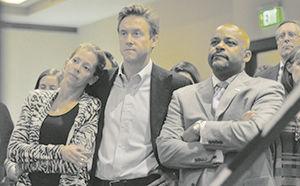 "The folks who voted 'no' on Amendment 66 tonight want a great education for their kids as much as the folks who voted 'yes,'" Johnston continued. "They want a strong economy and they want a healthy state."
But the majority of Coloradans were clearly uncomfortable coughing up an estimated $133 extra a year in annual taxes to support a new funding formula for K-12 education.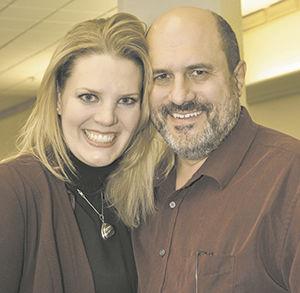 Voters were asked to create a two-tier state income tax rate. Taxpayers earning up to $75,000 per year would have seen their rate increase from 4.63 percent to 5 percent; and earners above $75,000 would have been taxed at 5.9 percent.
The measure would have raised $950 million to support the state's underfunded school system, while rewriting the funding formula associated with the School Finance Act.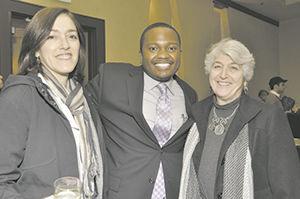 The latest statewide tally on Wednesday afternoon indicated that Amendment 66 failed 65 percent to 35 percent.
The initiative stemmed from Senate Bill 213 this year, which calls for all-day kindergarten; reforms to enrollment funding; more money for at-risk students and English language learners; measurements of academic growth and achievement; spending transparency; and equitable funding for all public schools, including charters.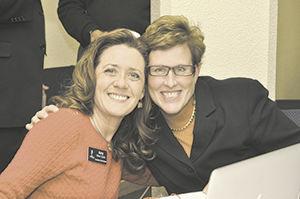 But those reforms were dependent upon voter approval of a funding stream. Johnston, who wrote SB 213, was at a loss Tuesday night to come up with an alternative plan given the failure of the initiative.
"All of Senate Bill 213 is inactive…" lamented Johnston. "Now you're back to the status quo with the School Finance Act."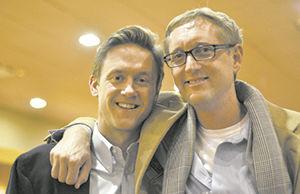 The soft-spoken senator began throwing out ideas to come up with a funding stream in the next seven years, as SB 213 calls for. He suggested a possible severance tax increase, or a sales tax hike. Other ideas include using existing resources such as the State Education Fund.
But Johnston said there is little that can be done without addressing constitutional funding conflicts. The Taxpayer's Bill of Rights requires a vote of the people to raise taxes, but Amendment 23 requires education spending at inflation plus 1 percent, while the Gallagher Amendment has lowered the assessment rate for residential property, which has resulted in fewer revenues collected.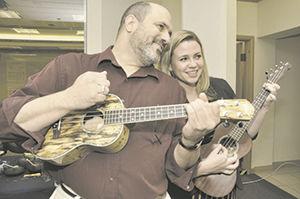 Even if revenue continues to grow in Colorado, TABOR caps government spending, which ties the hands of lawmakers.
"The unspoken story of Amendment 66 is we actually had a policy to undo part of the constitutional Gordian knot…" explained Johnston. "By defeating Amendment 66, now you put the foot on the accelerator for Colorado going off that cliff without an off ramp or brakes in the vehicle.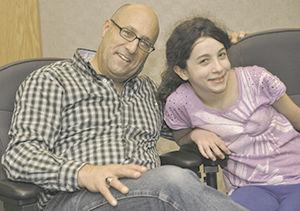 "There's going to have to be a serious conversation on what you do on Amendment 23 and TABOR and Gallagher because we at least would have bought the state a decade on that, but now you're on the highway where in 10 years the government funds nothing but Medicare or K-12," he added.
Big money, lots of attention
All eyes within the education reform world were on Colorado to see if the state could lead the way. The initiative garnered an incredible $10.3 million in contributions from education reform groups, teachers' unions and famous philanthropists from across the nation, such as New York City Mayor Michael Bloomberg and Bill and Melinda Gates, among others.
The New York Times and The Wall Street Journal wrote op-eds, and U.S. Secretary of Education Arne Duncan watched the initiative closely.
Proponents blasted the airwaves with constant television and radio advertising. They also orchestrated an impressive canvassing strategy in which volunteers pounded the pavement to get out the vote. Johnston himself was knocking on doors right up until the polls closed.
The Colorado Education Association was one of the most vocal supporters, having contributed $2 million to the campaign. The National Education Association donated another $2 million.
The union was criticized for supporting Amendment 66 because it is also considering a lawsuit to overturn parts of a 2010 education reform measure.
Senate Bill 191 implemented tenure and accountability reform, as well as a new teacher evaluation system. Amendment 66 would have funded many of the reforms in SB 191.
Kerrie Dallman, president of the Colorado Education Association, said her organization supported the drive following cuts to K-12 of more than $1 billion. She is worried that more unfunded reforms may be coming.
"We would caution the upcoming Colorado General Assembly against adding any new education reforms to this over-burdened education system," said Dallman.
"Districts will continue to carry the weight of implementing education reforms passed during those years as unfunded mandates by the Colorado Legislature," she continued. "We believe the reforms contained in Amendment 66 are a critical part of improving education going forward, and we're disappointed that the failure of Amendment 66 leaves these education reforms unfunded."
Dennis Van Roekel, president of the National Education Association, said much of the nation was counting on Colorado to pave the way.
"The National Education Association joined CEA as a major campaign contributor behind 'Yes on 66' because Colorado is using the right approach to bring more fairness and equality to education funding," said Roekel.
"The nation needs Colorado to try again — the stakes are too high to give up," Roekel added.
Hickenlooper has no regrets; GOP piles on
The significance wasn't lost on Gov. John Hickenlooper, a Democrat who somehow became the focus of Amendment 66 by opponents. Hickenlooper was never overly active in advocating for its passage, though he unequivocally supported the measure.
The governor is known for winning on tax increases. When Referendum C was being pushed in 2005, then-Denver Mayor Hickenlooper jumped out of an airplane for a commercial supporting the drive. But there were no sensational stunts performed by the governor this time around.
"This wasn't the year to inject a political personality into a campaign like this," Hickenlooper said from the Marriott, joking that he is still recovering from hip surgery and couldn't have jumped out of a plane even if he wanted to. "I could have jumped out of five airplanes, I don't think it would have made any difference."
The governor believes Amendment 66 was doomed by outside forces that proponents had little control over. The recent federal government shutdown has left most Americans sour and bitter about government, which he believes translated at the polls.
"There's a certain number of voters right now who are so disenchanted with government that they're not going to support anything," opined Hickenlooper.
He has no regrets about having supported the measure, despite the political attacks that he received as he prepares for a re-election battle against a supercharged Republican Party next year.
"We understood that this was going to be a risk, but you don't win everything…" Hickenlooper explained. "The reward to say that Colorado has the best public education system in the country, that's worth it."
But that hasn't stopped the GOP from piling on. From the beginning, Republicans argued that the initiative was costly on families still struggling to work themselves out of the recession.
Republican gubernatorial candidates suggest that the governor's support indicates that he is out of touch with the desire of Coloradans. They believe the initiative served as a referendum on Hickenlooper, who is still being attacked over his support this year of gun control and a new rural renewable energy standard, among other controversial decisions.
"The voters of Colorado are once again rejecting John Hickenlooper's agenda," remarked former U.S. Rep. Tom Tancredo, a Lakewood Republican who is seeking his party's nomination to challenge Hickenlooper. "The governor continues to over-reach and the voters are tired of it.
"I think the question must now be asked, 'Is Hickenlooper simply tone deaf or does he blatantly ignore Coloradans and pursue his own agenda?" Tancredo continued. "He seems to lose his hearing when it comes to the voices of Coloradans — but he has no trouble hearing when his marching orders come from outside billionaires."
Former Senate Minority Leader Mike Kopp, who has also joined the Republican gubernatorial primary, agreed that Coloradans sent a message to the governor.
"His radical plan to raise the state income tax on working Coloradans by $1 billion would be a disaster for our economy," opined Kopp. "Coloradans are ready for new leadership that empowers individuals, not government, and puts our great state on a path to prosperity for decades to come."
Colorado GOP Chairman Ryan Call said the initiative's defeat was "Hickenlooper's huge election loss."
"The embarrassing defeat comes despite Hickenlooper enlisting his out-of-state friends, including New York City Mayor Michael Bloomberg, to drop millions into the race," said Call.
He likened the loss to the recent recall elections, in which two Senate Democrats were ousted from office over their support of gun control.
"This is the third major election loss for Gov. John Hickenlooper in just two months," said Call. "The people of Colorado clearly reject his radical agenda that is hurting families, small business owners and senior citizens."
Education reform without a tax increase?
Amendment 66 opponents pointed out that the initiative did not have widespread support from the business community, which feared that a heavy tax burden would be placed on them. And opponents worried that the money would turn into a slush fund, in which school districts would misappropriate resources.
One fear was that the money would be used to backfill unfunded pension liabilities. Another concern was that there wouldn't be an appropriate metrics system to measure progress as it relates to spending.
"Colorado families spoke loud and clear," said Kelly Maher, executive director of the conservative Compass Colorado, which led the opposition. "We need substantive outcome-driven reforms to the educational system before we ask families and small businesses to foot a major tax bill.
"The stunning margins of failure show that never has so much been spent by so few to accomplish so little," she added.
Amy Oliver Cooke, executive vice president of the Independence Institute, a libertarian think tank that was also a vocal critic, watched the results come in with a big smile on her face from the opposition's watch night headquarters at the Independence Institute in Denver. Cooke said a tax increase is not needed to fund education reforms.
"We can be innovative, we can be on the cutting edge of reform, and it doesn't take a billion dollars per year to do it," she said.
"We can reward teachers as they deserve, and we can keep effective teachers, we can provide choice in education, educational freedom, and we don't have to raise taxes to do it," Cooke continued. "Coloradans didn't just say 'no.' This was a resounding 'no'… They said 'hell no!'"
Cooke suggested a more free market approach that includes tax credits for such things as scholarships.
"The beauty of choice is that it's competition, and that raises everybody's expectations," opined Cooke.
House Republicans on Wednesday unveiled their education agenda for the upcoming legislative session that begins in January. The priorities include school spending transparency, reforms to student counts, capital construction, transportation equity for charter schools and English language proficiency.
Republicans believe parts of SB 213 can be implemented without a tax increase.
"House Republicans are listening to Colorado and have found ways to enact education reforms without requiring a massive tax increase," said House Minority Leader Brian DelGrosso of Loveland. "The reforms we have proposed will have a very positive impact on our schools and will do so in a way that keeps our economic recovery on track."
Senate Republicans are also hopeful that they can push education reform measures that are more in line with the will of voters.
"Colorado voters were quite clear and I am hopeful that the proposals we see in the coming legislative session will be reflective of the will of the people…" remarked Senate Minority Leader Bill Cadman of Colorado Springs. "I mean those who actually live here."
See the Nov. 8 print edition for full photo coverage