The acting head of the federal agency overseeing 8.3 million acres of public land in Colorado has included 57 people and organizations — including many in Colorado — on a "recusal" list of potential ethical conflicts.
William Perry Pendley just got his tenure as acting director of the U.S. Bureau of Land Management extended by four months. Secretary of the Interior David Bernhardt announced Monday that Pendley will continue in the acting position through Jan. 30; his appointment was to have expired Monday.
That move came over the objection of U.S. Sen. Michael Bennet and other Democrats who cited Pendley's past advocacy of selling off public lands -- views that Pendley has said are now "irrelevant."
Pendley is a longtime Colorado lawyer whose name has popped up for decades as a property-rights attorney for those who fight against local and state governments and the federal government on a long list of issues. That's included lawsuits over guns, plastic bags in grocery stores and eminent domain, and even lawsuits naming BLM and other agencies of the U.S. Department of the Interior as defendants.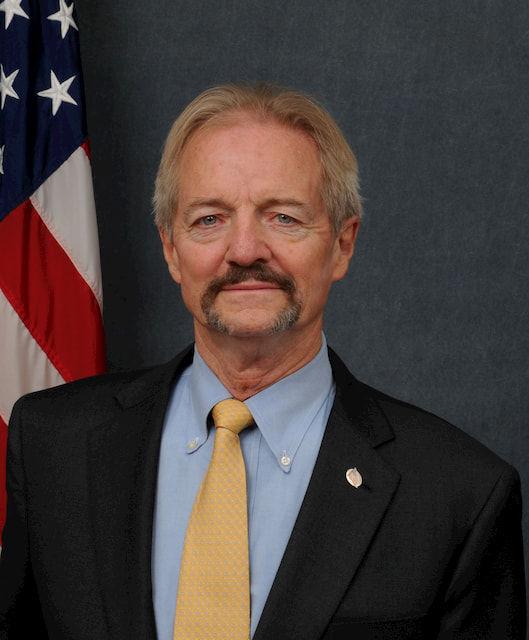 Last Wednesday, Pendley distributed a list of recusals that included 57 people and entities, including former clients, employers and business associates, as well as financial interests including stock holdings. The list was initially shared with BLM employees and was published by the energy and environment news outlet EE News.
Inclusion of a person or organization on the list does not mean Pendley would necessarily recuse himself from all decisions involving those parties, the list's text says, but that in situations that involve them, Pendley would seek guidance from the department's ethics office.
"I have ... established a rigorous screening process to ensure that I will remain in full compliance with the advice of the DEO [Departmental Ethics Office]," Pendley wrote in a cover email to his BLM colleagues, the Salt Lake Tribune reported last week. " ... I understand that preserving a culture of ethical compliance within the BLM begins with me, and I must set the example for the bureau."
In addition, the list is intended to be in effect for most entities for only the first two years Pendley leads the BLM, if he stays on as acting director that long. (Pendley's permanent role in the agency is as deputy director for policy and programs.)
The list includes at least 17 Colorado individuals, companies and nonprofits, including:
The Colorado Farm Bureau Federation.
The Independence Institute, a conservative think tank, and its president, Jon Caldara.
Mountain States Legal Foundation (Pendley served as president of this Lakewood-based nonprofit legal foundation for nearly 30 years.)
WillSource Enterprise, an oil and gas exploration company based in Denver.
The Boulder Rifle Club.
Bison Tactical, also of Boulder.
The Colorado Mining Association.
Colorado Union of Taxpayers Foundation.
Anesi Mining Ventures of Durango.
The TABOR Foundation.
Pendley's overall recusal list includes 19 individuals (including Caldara). At least seven of them are Colorado residents whom Pendley and Mountain States represented in legal action.
Among the cases referenced on the recusal list that Mountain States and/or Pendley handled during his time as Mountain States' president:
Pendley's recusal list also includes Washington Examiner magazine for a one-year time-out. Pendley wrote opinion columns for the Examiner from 2016 to 2018. (Clarity Media Group, which publishes Colorado Politics and The Gazette of Colorado Springs, also owns the Examiner.)
In a statement, Jayson O'Neill, deputy director of the Montana-based environmental group Western Values Project -- a frequent Pendley critic -- said that the recusal list "clearly shows that Pendley is too conflicted to run the BLM. ... It shows that Pendley is about as conflicted as his boss, former mega-lobbyist David Bernhardt. It's clear that in order to preserve America's public lands, this conflicted-character needs to go."
But a Pendley supporter in Utah told The Associated Press when the recusal list was issued that criticism of his past affiliations is unfair.
"He's exactly what the BLM needs: A person that will manage public lands for the original purpose of multiple use," said Utah cattle rancher and Garfield County Commissioner Leland Pollock.
Ties between Mountain States and federal land and environmental agencies go back decades. The foundation's founder, James Watt, served as secretary of the Interior during President Ronald Reagan's first term, from 1981 to 1983.
In 1981, Reagan picked Anne Gorsuch, a director at Mountain States and a Colorado state lawmaker, to head up the Environmental Protection Agency. She is the mother of Neil Gorsuch, now a Supreme Court justice. In 1982, while serving at EPA, she divorced David Gorsuch and in 1983 married Robert Burford, a former Colorado state House speaker then serving as BLM director.
Pendley has said he does not intend to make the move to Grand Junction, where the BLM is expected to relocate about two dozen senior level managers.