Dozens of kids from ages seven to 17 came to the state Capitol on Thursday, armed with signs, green capes and plastic debris to lobby and learn about plastic pollution.
The "Youth Pollution Day" was sponsored by the Dream Tank, Plastic Free Colorado and Fairview High School, although children from 20 different schools all along the Front Range attended.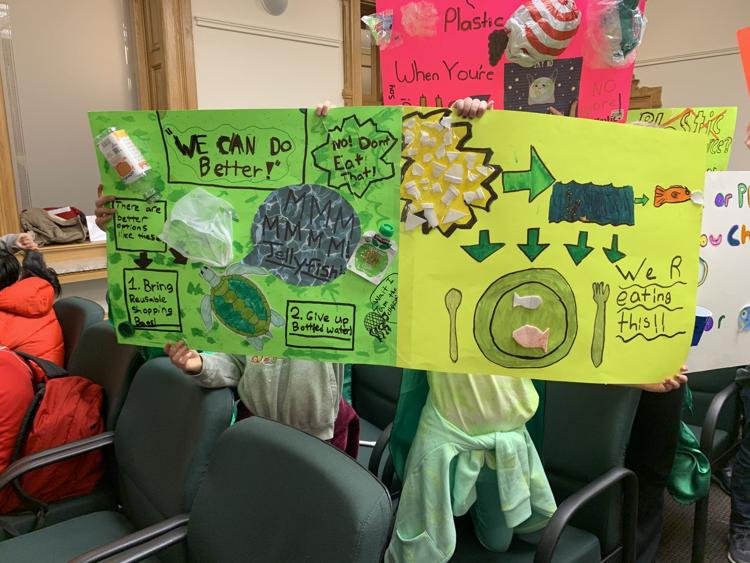 Two bills on the use of plastics and polystyrene are currently working their way through the House: House Bill 1162, which would prohibit retail food establishments from using polystyrene, also known by the brand name Styrofoam, beginning next year. That bill won approval from the House Energy & Environment Committee and is awaiting action from the House Appropriations Committee. 
The second is House Bill 1163, which would put restrictions and eventual bans on single-use plastics. The House Energy & Environment greenlighted that bill on Feb. 24 and sent it on to House Finance.
The schoolkids took a half-day to meet with lawmakers and with local "eco-rapper" DJ Cavem.