DURANGO — Mike McLachlan would have loved the memorial service he planned for himself, down to the date, the food and the location. He probably wouldn't have minded that most of the people he chose to talk violated his rule about speaking no more than two minutes. 
After all, there was so much to say about the former Marine, lawyer and lawmaker who represented southwest Colorado in the legislature for two years. McLachlan died June 23 at the age of 75.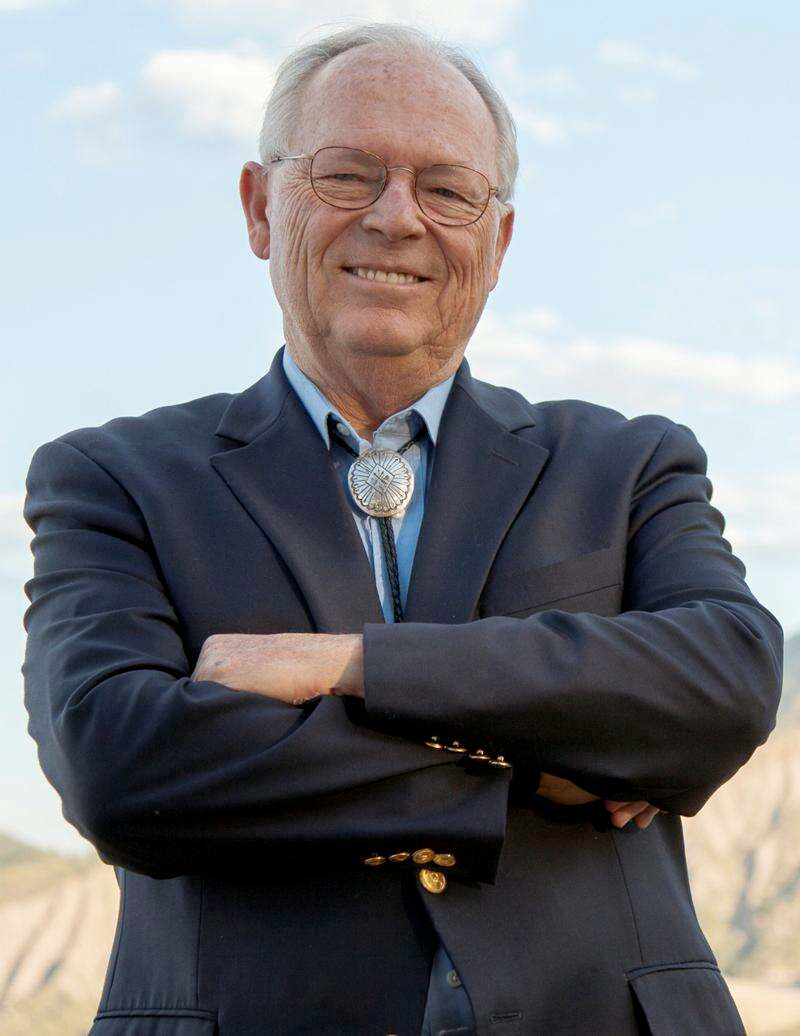 Cocksure. Funny. A tough adversary. 
Growing up, he couldn't complete a pass as his school's quarterback on an Air Force base in Zaragoza, Spain, but once during an egg fight he hit a friend's sister in the back of the head from 50 yards. He loved to sing Broadway musicals. He rowed a canoe as slow as he drove. 
The one thing McLachlan couldn't select was the weather, but it was perfect Saturday night as family, friends and fans gathered outside the Powerhouse Science Museum in downtown Durango. 
McLachlan died after a lengthy illness that included a two-week coma. When he came out of it, his first words were about President Trump's lawyer. "Has (Rudy) Guilliani been indicted yet?"
The stars of the memorial service were McLachlan's wife, Barbara, who now serves in the House seat her husband once held, and their two children, Kate and Brian, who made the crowd alternately laugh and cry with their stories.
"Hello, you aging white liberals of Durango," Kate said.
In his final days, she told her father that he was her best friend. He told her she was in his "Top 5." 
"He was a really good dad," she said. "He told us he loved us every day of his life."
Brian said his dad once told him, "I know you're my son because you inherited my worst flaws." 
"I hope I can have a life as meaningful and impactful as my dad," he said. 
Barbara McLachlan cracked up the crowd when she said after hearing all the wonderful things people said about her husband she wished she had been nicer to him. It was only a joke — Mike McLachlan often said when he married Barbara he won the lottery. 
A number of House members who had served with Mike McLachlan or now serve with his wife attended the memorial, including former House Speaker Dickey Lee Hullinghorst, former Rep. Mike Foote, and Sens. Brittany Pettersen, Faith Winter and Jessie Danielson.