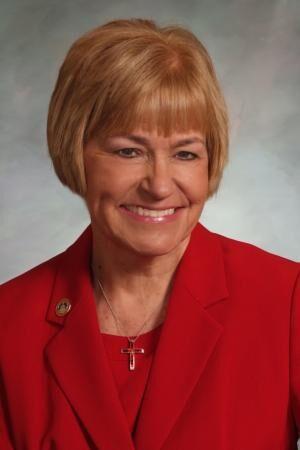 Rep. Janice Rich is the Champion of Main Street Colorado, according to the Independent Bankers of Colorado.
The trade group recently honored the Grand Junction Republican with one of the highest awards given by the organization.
"This award is given to lawmakers who work in the best interest of local communities. They keep 'Main Street' a priority above the roar of competing interests at the statehouse," explained IBC Executive Director Michael Van Nordstrand in a statement.
The organization cited HB 21-1200, titled Financial Literacy Standards, which instructs the state Board of Education to adopt and implement standards to teach money issues to ninth- to 12th-graders.
The bill passed the Senate unanimously and the House by a 55-8 vote, with a handful of Republicans in opposition.
The bipartisan will also was sponsored by Rep. Cathy Kipp, D-Fort Collins; Sen. Jeff Bridges, D-Greenwood Village, and Sen. Paul Lundeen, R-Monument.
"Community banks are vital to the success of our local cities and towns," Alpine Bank Regional President Tyler Dahl said in a statement. "We are honored to present this special award to Rep. Janice Rich for her dedication and support of community banks."
Rich is the House minority caucus chair who sits on the House Finance Committee.
"It is an honor to receive this award from the Independent Bankers of Colorado. I appreciate the work they do and that they recognize the work I do for my community and our state," said Rich.