The second regular session of the 73rd Colorado General Assembly will convene on Jan. 12 at the state Capitol in Denver, where, for the next 120 days, Democrats will tackle American Rescue Plan Act spending while Republicans will target fees and taxes to provide Coloradans economic relief as prices of commodities surge.       
The legislature will meet at a time when the economy is poised to rebound, although the threat from COVID-19 could derail that, and the state will have plenty of cash - $3.2 billion more compared to the current budget - to spend.
Lawmakers will also convene knowing many of their colleagues, including some of their leaders, won't return to their respective chambers next year. Whether that means the exiting legislators will risk wading into more controversial subjects remains to be seen.
With 2022 as an election year, many may see the legislators' actions through the prism of electoral ambitions.     
Colorado Politics spoke with the legislative leaders of the Colorado General Assembly to find out what their priorities are for 2022 and also asked the governor to outline his priorities. While Gov. Jared Polis is not a member of the legislature, the old rule of "33, 18 plus one" means he wields the power of the pen on almost everything that comes out of the legislature. 
For newbies: 33 is the number of votes it takes to pass a bill in the House, which has 65 members, and 18 is the minimum for passage in the Senate, which has 35 legislators.
One of the factoids out of 2022 is that three of the four legislative leaders — Senate President Leroy Garcia of Pueblo; Senate Minority Leader Chris Holbert of Parker; and, Speaker of the House Alec Garnett of Denver — are term-limited at the end of the year. Only House Minority Leader Hugh McKean of Loveland still has time on the term-limit clock. He's entering his sixth year, out of eight possible, in the House in 2022.
Collectively, the three term-limited leaders hold 30 years of institutional experience in the General Assembly by the end of 2022.
The pending void also extends to the departures of House Majority Leader Daneya Esgar of Pueblo, Senate Assistant Minority Leader John Cooke of Windsor and Senate President Pro tem Kerry Donovan of Vail.
One thing to watch for is the jockeying among incumbents as they position themselves in the 2022 session for leadership come 2023. 
Amidst this jockeying is redistricting, where some lawmakers have been drawn out of their districts and some areas will see completely new representation in 2023.
Eight members of the Senate will be gone after 2022. In addition to those already mentioned, Sens. Pete Lee, D-Colorado Springs; Don Coram, R-Montrose; Ray Scott, R-Grand Junction; and, Jerry Sonnenberg, R-Sterling, also will end their statehouse careers. Coram and Lee were drawn into other state Senate districts and not eligible to run for re-election in 2022.  
Coram announced Jan. 5 that he is challenging U.S. Rep. Lauren Boebert in this year's GOP primary, ending speculation about his future plans.
Sonnenberg is the only term-limited member in 2022 to serve the maximum four terms in the House and two terms in the Senate. He began his statehouse service with the 2007 session. 
The House tends to see more change every election, and 2022 will be no exception.
In addition to those mentioned above, Reps. Terri Carver, R-Colorado Springs; Tony Exum, D-Colorado Springs; Susan Lontine, D-Denver; Patrick Neville, R-Castle Rock; Kim Ransom, R-Littleton; and, Kevin Van Winkle, R-Highlands Ranch, are also term-limited. 
Exum and Van Winkle are both running for the state Senate; Van Winkle hopes to succeed Holbert; and Exum is running for Senate District 11, where he'll challenge Sen. Dennis Hisey, R-Colorado Springs.
They're not the only ones who will exit the House after 2022: Rep. Yadira Caraveo, D-Thornton, is running for Congressional District 8 and Rep. Kyle Mullica, D-Northglenn, is running for the state Senate in District 24, which was left without an incumbent after Sen. Faith Winter was drawn into Senate District 25.
Meanwhile, Rep. Janice Rich, R-Grand Junction, hopes to succeed Scott; Rep. Dylan Roberts, D-Eagle, hopes to succeed Donovan; Rep. Tonya Van Beber, R-Eaton hopes to succeed Sonnenberg; Rep. Rod Pelton, R-Cheyenne Wells, wants to represent the newly-drawn Senate District 35, which has no incumbent; Rep. Tom Sullivan, D-Centennial, has filed to run for the newly drawn Senate District 27, which also has no incumbent; Rep. Mark Baisley, R-Woodland Park, will challenge Sen. Tammy Story, D-Evergreen, for Senate District 4; and, Rep. Ron Hanks, R-Cañon City, is vying for the Republican nod for the U.S. Senate. 
And should the political winds blow like they typically do after a presidential election, Republicans could do better in 2022 than they have in the past few elections, which ultimately handed complete control of the Colorado General Assembly over to their colleagues across the political aisle in 2018. 
Several seats are expected to be competitive that weren't in the past, such as Senate District 4, Story's district, which, as redrawn, is solidly red, or Senate District 15, which is currently represented by Sen. Rob Woodward, R-Loveland, but which could be competitive for Democrats. Both seats are up for election in 2022.
So many changes — and political posturing — will make for an interesting session, one that could produce more fireworks than is normal for an even-numbered general election year.
Last chance
For the leaders who are departing, 2022 is their last chance to pursue the changes they ran on in previous elections.
Democrats will push legislation dealing with the American Rescue Plan Act money, with the big-ticket bills coming from recommendations from two task forces on behavioral health and affordable housing. The two areas are funded with $550 million each, based on 2021 legislation.
Affordability is also on the minds of Republicans for 2022, but it's affordability of the basics of life — fuel, food, housing and health care. The members of the minority party look to target some of the fees and taxes imposed by the Democrats over the last couple of sessions, which they claim are partly responsible for the higher cost of, well, everything.
Garcia told Colorado Politics he is excited for the opportunities the 2022 session will bring and the possibility of making good on electoral pledges. 
"I'm really going to be focused, going into my last year, that we stay committed to the promises we made in the election season," he said. 
As his time in the Senate ends, Garcia surveys his legacy. He frequently points to the bipartisan nature of the legislation that has come out of the Senate since he became Senate President in 2018. 
"I feel good about the work we've done," not just in 2021 but before it, after going through a bit of growing pains in the 2019 session. That's a reference to the dustups with Senate Republicans during that year, which reached its peak in March, when Republicans asked for a 2,023-page bill to be read at length. Senate Democrats responded by setting up a bank of computers, all reading from different sections of the bill at the same time. 
That led to a lawsuit from Senate Republicans, who claimed the reading didn't meet the intent of the law, and both a Denver District Court judge and later, the Colorado Supreme Court, agreed.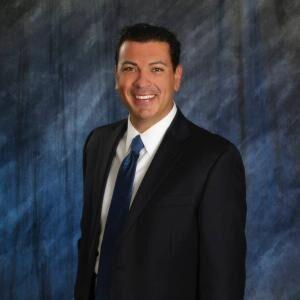 Garcia said this year, the focus will be on prioritizing the spending of ARPA money for affordable housing and behavioral health. 
"As we go into 2022, we're going to make sure we're addressing the issues facing Colorado first and foremost," he said.
"There are things to be excited about," he added, noting the economy is coming back and confidence is gaining, but major challenges remain. Garcia said he's not under any false illusion the work ahead will not be difficult.
Garcia hopes that spirit of collaboration continues with the spending of federal pandemic dollars in 2022.
"There was a lot of bipartisan support for addressing behavioral health and substance abuse concerns before the pandemic," he said. But the pandemic "accelerated this reality that we have to work on it," he said.
The Senate President said if lawmakers truly want to address the crisis in behavioral health, "we need to treat mental health illness and substance disorders like any other illness, with evidence-based treatment methods, and to expand the access to care," which he added will save lives and cut costs in the health care system.
As to his individual priorities, Garcia is looking at efforts to tweak some of the policies he's already been able to put into law, such as the 2021 law setting up a veterans' suicide prevention pilot program. He's also planning to work more on transitional job opportunities for rural veterans, such as the one at the Fort Lyons facility near Las Animas.
Finally, Garcia wants to continue to find ways to support the Colorado State Fair, including ways to draw in a newer, younger audience.
He said it'll be a lot of the same: a focus on veterans and health care, which he called the bread-and-butter issues of Southern Colorado.
Garcia also addressed the leadership gap that his and Esgar's departure will create for Southern Colorado. 
That leadership resulted in more funding for the fair, a new Colorado Bureau of Investigation/State Patrol facility, and the permanent home for the Colorado Lottery.
"That's been important for this part of the state," he said. "My hope is to impress on my colleagues the importance of regional leadership."
'People are desperate'
Majority Leader Sen. Steve Fenberg, D-Boulder, noted how challenging the last few years had been for Coloradans and said that situation will consume a lot of lawmakers' energy in the coming session. 
"We are recognizing that and that will direct a lot of our priorities" for 2022, he told Colorado Politics.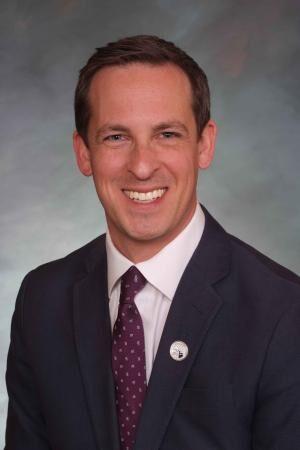 The Democrats' agenda will focus on three issues: affordability, primarily tied to the ARPA money; investments in education; and, dealing with community safety.
Fenberg said the community safety portion will deal with providing grants to local police forces to invest in co-responder programs and investment in forensics and investigatory resources to break up crime rings.
"We don't want to focus on just what happens after someone gets involved in the criminal justice system," he said.
He added that the majority agenda will also address how to stop crime from happening in the first place, which means funding for behavioral health, housing and combatting substance abuse, factors that he said lead to why people commit crimes.
"People are desperate," Fenberg added.
While it's not atop the agenda, Fenberg also said funding the $225 million payment, missed in 2020, to the Public Employees Retirement Association, is in the works, although adding in the interest payment of around $87 million appears to be unlikely. 
The state's water plan, which has never been fully funded at the $100 million level sought when it was rolled out several years ago, is likely to see some investment, as well.
Fenberg said there's more money coming into the state from sports betting, and that means more funds for the water plan. Lawmakers put just $15 million into it last year through House Bill 21-1260. 
Finally, Fenberg said lawmakers will be looking at ways to ensure that the unemployment trust fund, now $1 billion in the red but shored up with a federal loan, receives substantial investments to avoid sticker shock through big premium hikes to small businesses. 
Minority priorities 
Although lacking in numbers, Republicans vow to fight for law enforcement and crime victims, and push for economic relief, noting the surge in the price of basic commodities.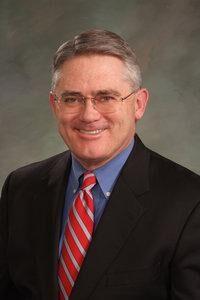 Leading that charge is Holbert, who served two terms in the House before making the jump to the Senate for the 2015 session. He was the last Republican to serve as Senate Majority Leader, in 2017-18, and was chosen as Minority Leader for the GOP caucus beginning with the 2019 session. He spent seven years as a lobbyist before that, and said that, during those years, he always wanted to be a lawmaker.
What Senate Republicans will look for in 2022 is a 120-consecutive day session, Holbert said with a smile.
"We have term limits, and the people decided that. I'm 60 years old and ready to go back to the private sector," he said.
Holbert said he's anxious to see the reports from the interim committees that looked at spending ARPA money, with hopes that there could be a minority report if there isn't unanimous agreement on how to move forward. That's something negotiated with Democratic leaders, he explained.
Among his ideas, he said, is whether the state has enough teeth in its consumer protection laws for regulated industries, how people reach out to regulators and what to do when regulators don't respond.
Holbert said, however, he doesn't want to create a "private right of action."
Meanwhile, Cooke, formerly sheriff of Weld County, intends to focus on the same issue he's carried during his two terms in the Senate: public safety.
"You can't stop anything in the minority but we can fight like hell for law enforcement and victims of crime," he said, pointing to the sharp rise in crime rates.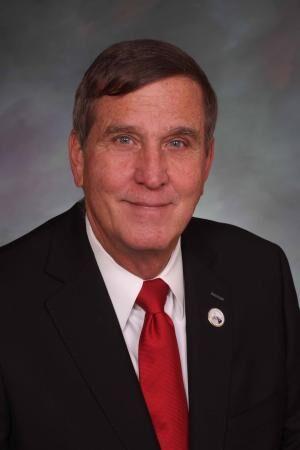 A recent report from the Common Sense Institute said Colorado's crime rates are soaring, notably in property crimes and auto thefts, and the criminal justice reformers in elected office and their policies aren't helping. Colorado, the report noted, led the nation in its rates of increased property crimes and, separately, auto thefts in 2020. Meanwhile, the violent crime rate spiked 35% over the figure from 2011, while nationally, the increase was just 3%.  
"Police are getting a bad rap and are under attack in this dome," Cooke said. "We've swung the pendulum to be pro-criminal and pro-inmate versus being pro-law and order and pro-victims. If that means killing certain bills, that's my priority."
Cooke said he also intends to carry legislation addressing driving under the influence, specifically to incentivize those convicted of DUI's to wear ankle monitors instead of sitting in jail.
Another priority among the Senate GOP caucus: affordability.
It's the most beautiful state in the nation, but it's getting harder to live here, said Sen. Paul Lundeen, R-Monument.
A legislature that adds fees on top of escalating costs is a legislature that is disconnected, he said.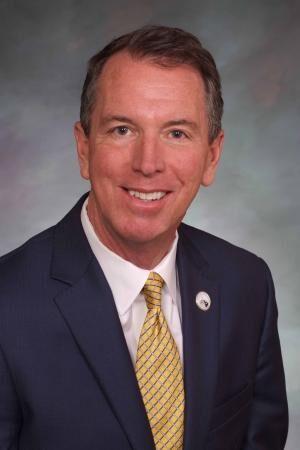 Lundeen's signature issue – education – is also on the agenda. When 50% of the students are not proficient in math and reading, that's a problem, he said.
"We're in the zone now where there are a lot of students who have a lot of catching up to do to claw back toward grade level," he said.
Lundeen wasn't ready to elaborate on what he plans for 2022, saying only that parents are the ones who see those challenges and they need to have "their thumbs on the scale" to help their children catch up. 
"We're looking for ways to empower parents and provide flexibility" for school boards and charter schools, Lundeen said.
Holbert added that they're not referring to vouchers or laws banning mask mandates in schools, which he said is the purview of school boards. After election night in 2021, a lot of people are listening, Holbert said, pointing to what he characterized as parent-led sweeps of school board elections in Douglas County and Greeley.
Senate Republicans are doing a better job of strategizing, implementing ideas and discussing goals without it being top-down, added Sen. Jim Smallwood, R-Parker. 
"We're hearing about fuel prices, food prices, rent prices" and health care is up there, too, he said.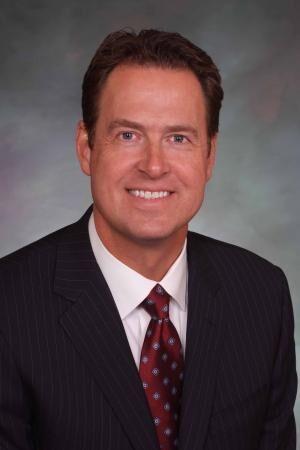 "We want to make sure we do the best we can to roll back some of the taxes and fees in an already expensive [health care] system," he said. 
That also could mean a fight from Republicans should Democrats push legislation promoting universal health care, according to Holbert. 
'Let the market work'
McKean echoed those perspectives.
Colorado has become too costly a state to live in, McKean told Colorado Politics, also noting the growing crime rate and cracks in the education system that prevent kids from getting an education.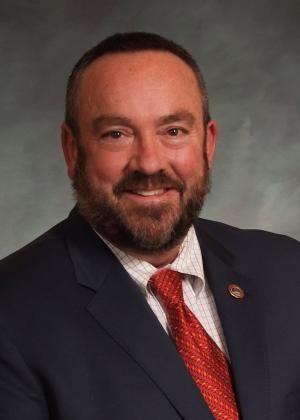 The focus this year is to make the state more affordable, including getting state government out of the way by reducing fees, he said, adding, "Let the market work."
There are places where the state can affect the job market, such as in licensures, he noted.
"We ought to look at getting people back to work," McKean said. Part of that is making sure the unemployment trust fund is solvent.  
McKean worries that the trust fund will rely on a massive hike in unemployment insurance — he estimates it could be as high as 72% — to put it back on stable footing.
That, he said, will put companies under greater pressure, notably small businesses.
McKean said he has been talking to human resources groups and business owners, and heard that the increase in unemployment insurance, paid leave and unlimited sick pay, among others, add to the balance sheet, making it impossible to raise wages.
"There's got to be a long term view of how to structure the UI trust fund, to ensure we don't get in this situation again," he said." People said, 'We want to do transformative new things.' I think a transformative new thing would be to stabilize that fund in perpetuity. As long as I've been at the statehouse, the UI trust fund has been in trouble."
As for tackling crime, McKean believes the legislature has lost its way.
"We have to do something that effectively brings the focus on crime prevention and punishment," he said. "We haven't been thinking about victims and neighborhoods," instead focused on police accountability or bills that help inmates. The message is that the legislature puts more emphasis on individuals who run afoul of the system." 
The solutions, he said, include some of the conversations already taking place around community policing and mental health. 
On education, McKean said the legislature needs to restore the parental role in the education of their kids.
"They want to have a more direct say," he said.
All about recovery
Pandemic recovery will continue to be key in 2022, according to the House Democratic leaders.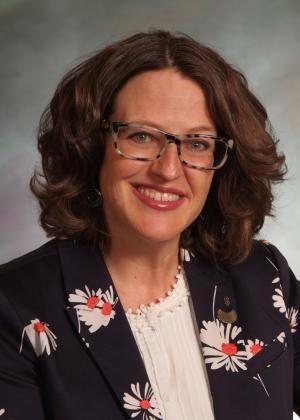 "Our focus will be on helping the state recovery, and clearly there are people who haven't recovered," Esgar said, noting, in particular, low-wage workers still struggling.
She echoed themes also coming from the governor: reducing fees for starting a business, reducing professional licensure fees for nurses and others in health care, and making housing more affordable.
The latter could look like financing the development of affordable housing, particularly in rural parts of Colorado, she said.
The majority's agenda also includes saving money on prescription drugs, including ensuring that drug rebates are passed along to consumers, and investments in education, which include expanded access to universal preschool, providing up to three mental health counseling sessions for each school student, and attempting to provide more quality teachers for the classrooms.
Garnett told Colorado Politics he always views the public sector as the place to create the most change and discuss solutions to the problems society faces.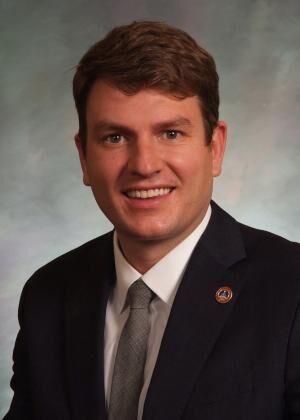 Garnett intends to appoint Republican Rep. Marc Catlin, R-Montrose, as vice-chair of the House Agriculture, Livestock and Water Committee for 2022, if the latter wants the job. Initially, the appointment was just for the 2021 session.
"He's a rancher, a farmer, he understands water almost better than anybody," particularly for the Western Slope, Garnett said. "I want him to be in a leadership role, I want to be able to consult him."
The politician with the veto pen
While Polis isn't in the legislature, his approval – and his priorities – will set some of the tone for the 2022 session.
Those priorities, he told Colorado Politics, include saving people money by cutting fees and taxes, something that's already included in his budget proposal for the next fiscal year.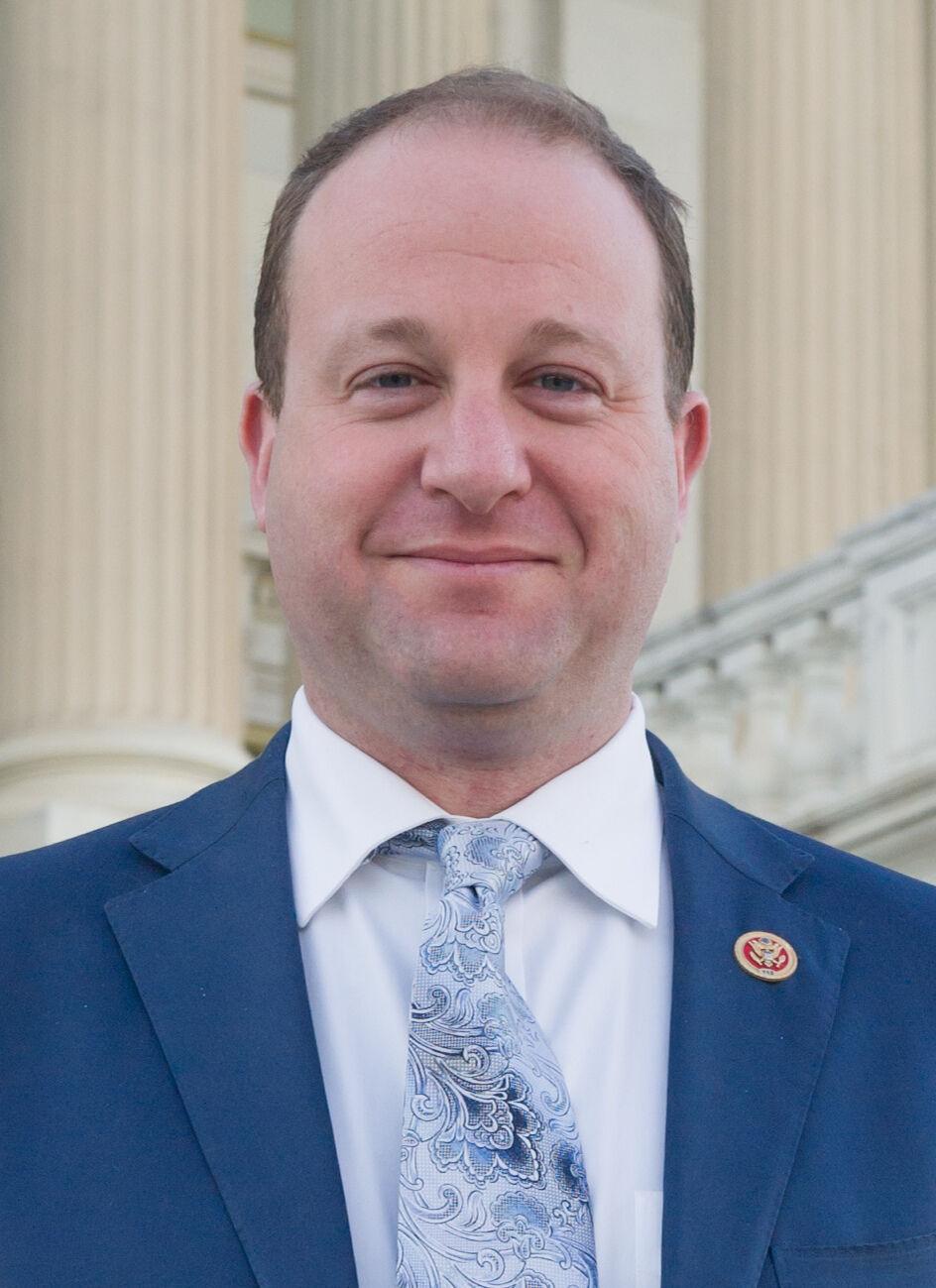 That also includes cuts to payroll taxes, holding off on the FAMLI payroll tax, waiving professional fees for nurses and other professions, and eliminating state fees required to start up a business.
"Anything we can do to help Coloradans keep more of their hard-earned money is a priority for us," he said.
Another priority is dealing with the escalating crime rate, he said.
"The state cannot look the other way," Polis told Colorado Politics. "We need to fund more and better policing, effective youth interventions, reduce recidivism, and recruit and and retain great police officers." These strategies, he noted, are on the minds of political leaders from both parties. 
The state needs to take public safety seriously, improving safety in neighborhoods across the state, he said.
"We will be investing in more and better policing," he said.
But the governor maintains that the best solution is to prevent crime from occurring in the first place through better mental health services and other interventions.
Legislative leaders will open the 2022 session, scheduled to start at 10 a.m. on Wednesday, with speeches.
Polis will give his fourth State of the State address at 11 a.m. the next day.