The lighter side of the Capitol, usually.
The nonpartisan staff in the House are going to have quite the post-session party this year, thanks to a Monday auction of a Colorado flag and some other trinkets, with actual auctioneers.
Lance Nichols of Nichols Auctioneers was the bid caller, the guy who yells out "sold" at the end, and he's the 2023 state champion auctioneer. He was assisted by Mike Whitfield, operations manager for Peak Auctions and the 2023 state champion ringman; and John Flack, chair of the legislative committee for the state auctioneers association.
House Minority Leader Mike Lynch threw down to the majority before the start, claiming the minority could win the flag. That's likely because the minority caucus has a little more experience at this kind of thing from livestock and other auctions, like the Jr. Livestock Auction at the National Western Stock Show.
Challenge accepted!
The bidding was fast and furious and nearing the conclusion, a battle between Majority Leader Monica Duran and Rep. Ron Weinberg.
Duran came out on top with a bid of $1,400.
Then it was time to auction off a couple of small replicas of the respective parties, which Nichols said are "damn it dolls."
What's written on the back of the dolls:
"When Washington is a hot mess
And you refuse to settle for less
Here's a 'vote, damn it' doll you can't do without.
Just ignore the upheaval,
choose the lesser of two evils,
grab your doll and slam it,
and get out and vote, damn it!"
Lynch grabbed the elephant at $225. Rep. David Ortiz got the donkey at $350.
Smiles all around, even in the waning hours of the session
The hours have been endless, but even in the midst of weariness a few lawmakers are looking for a way to keep the mood light. Or in this case, maybe soak it.
There's been some good-natured back and forth between Reps. Shannon Bird and Ken deGraaf, having to do with a squirt gun.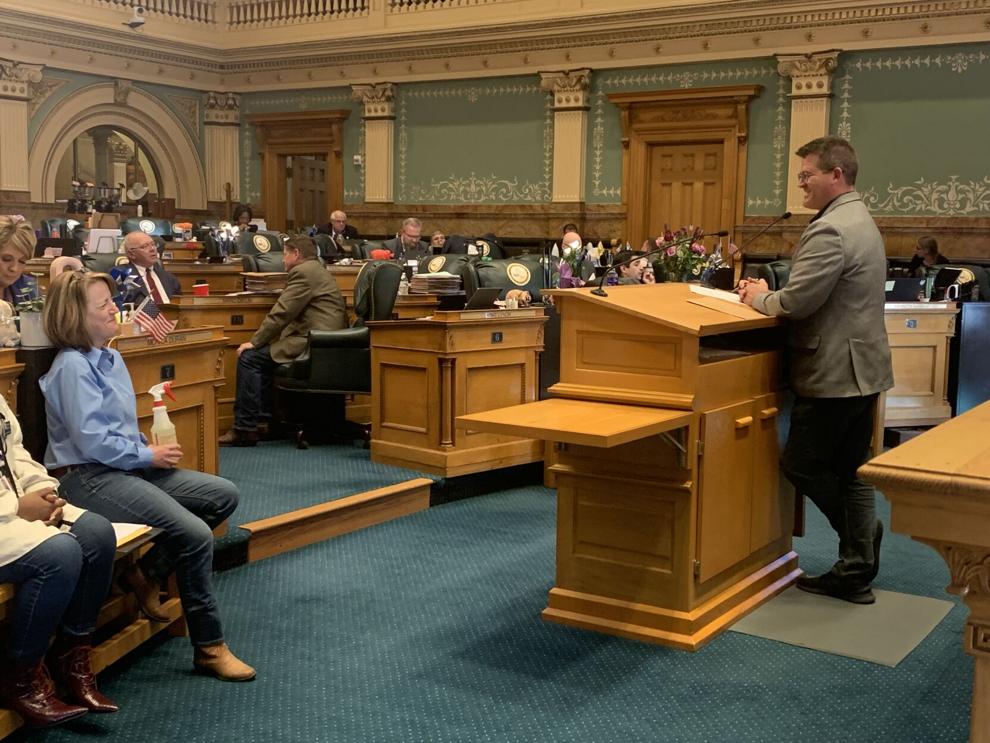 Bird, however, brought the big challenge during last Saturday's session, grabbing a bottle with a yellowish liquid from the kitchen, and surreptitiously placing it on the bench near the House podium. And then she waited. And grinned.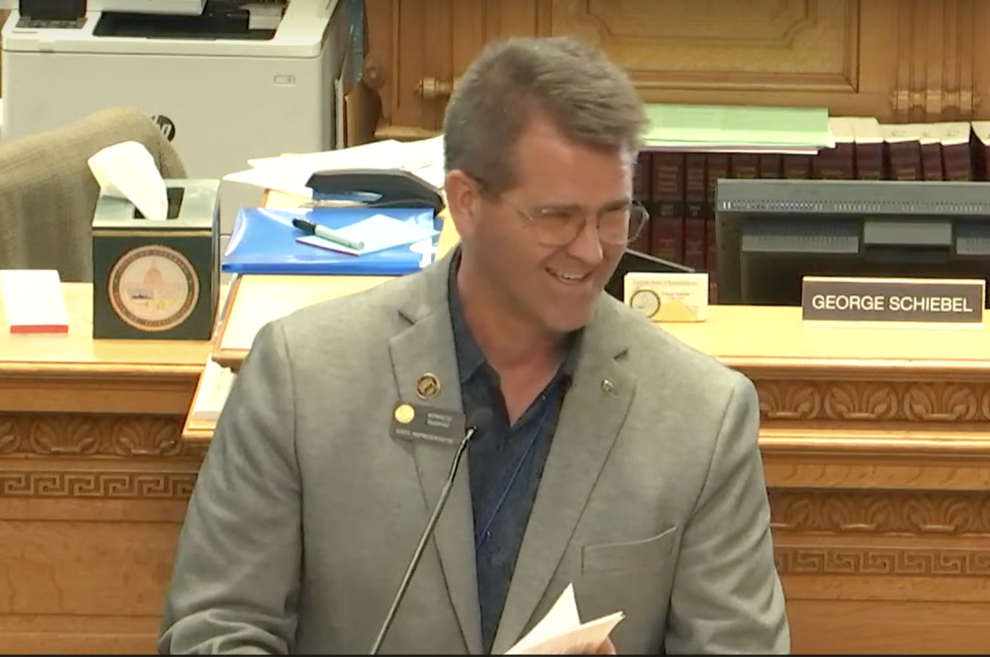 DeGraaf caught on while he was talking (at length) about a bill on equal pay, and while he didn't miss a beat on the topic at hand, he did crack a smile at Bird.
Bird told Capitol M she's always looking for ways to bring some cheer, even with the late nights and long hours.