Policymakers who launched a pilot program for the state to serve as guardian for individuals who have no family or friends and often end up in hospitals are scrutinizing its work, particularly following the deaths of 14 wards under its care. 
Alarmed by the deaths, Gov. Jared Polis also indicated he would seek more oversight of the Office of Public Guardianship, which, as legislators noted, began with the best of intentions but is beset with problems, precisely because it is dealing with a population that faces grave socio-economic, and acute care and behavioral health challenges.
The overarching question before legislators is whether to expand the pilot program or scuttle it, although the sentiment at the Capitol appears to favor continuing its work, at the very least.
Set up under legislation in 2017, the Office of Public Guardianship was intended to provide "a guardian of last resort" to individuals – usually indigent and incapacitated adults, some abandoned by families and friends, and who cannot afford a private guardian. It's also tasked with gathering data to help the legislature determine the feasibility for a statewide guardianship office. The legislature is supposed to evaluate its work and then decide next year whether to continue, discontinue or expand the pilot program.
The program first started accepting referrals in April 2020. Out of those first 86 clients, 47 – or more than half – were homeless when they were referred to the office, according to OPG Executive Director Sophia Alvarez.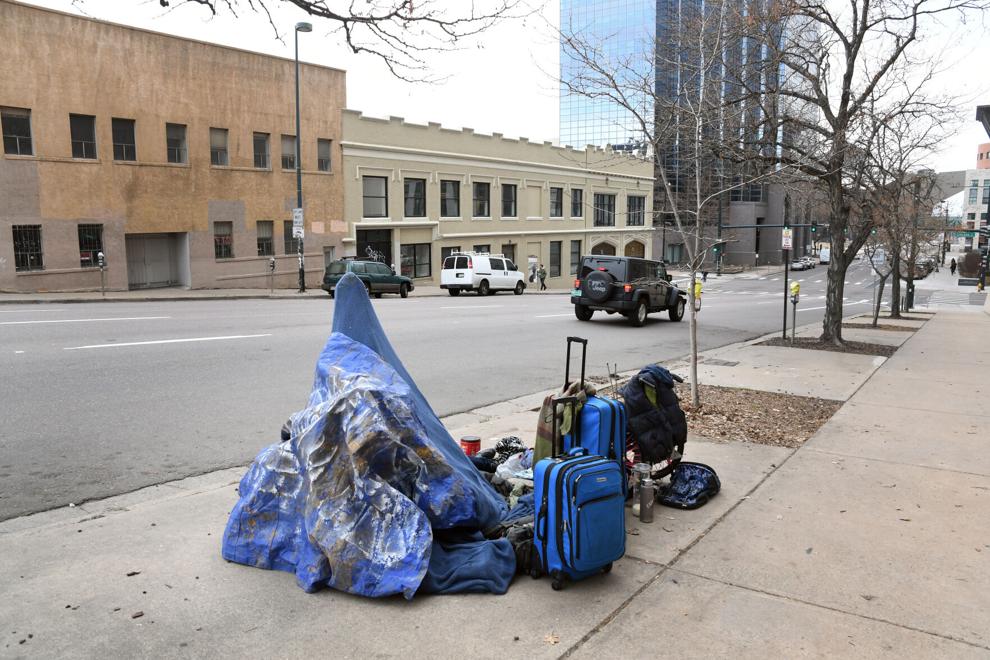 Between November 2020 and through January 2022, 14 wards have died under the office's care. Only one, according to Alvarez, was COVID-related.
None of the legislators contacted by Colorado Politics was aware of the deaths.
Rep. Meg Froelich, D-Greenwood Village, who has been keeping an eye on OPG since the pilot got underway in 2019, said the program is "well-intentioned" but conceded it's not getting the job done.
Froelich isn't sure whether OPG should be reformed or the state should just start over, she said, adding the lack of oversight is a problem and she is concerned about the deaths.
"One is too many," she told Colorado Politics. "We definitely need to peel back the layers and have a good look ... they have been given the resources to do a good job. It's an idea that was meant to make things better," she said. 
Alvarez, OPG's executive director, insisted  her office has made headways.
"Our information that was provided at JBC [Joint Budget Committee] and at the SMART Act [hearing] does show that we've reached capacity, clients are being served, that agencies are asking for our services, that we have successfully placed clients, and have been able to improve quality of life," she told Colorado Politics. "At this point, we haven't been able to report as much on that, but that's information that we'll be able to more fully realize and show through our final report due to the General Assembly on January 1, 2023."
---
The status quo is unacceptable
Froelich, the Greenwood Village Democrat, acknowledged the complexity and difficulty of the vulnerable adult population – specifically people who are ill or elderly or both – that OPG has been tasked to care for.
Indeed, those who typically need guardians are senior citizens, the elderly and unhoused. Some also have complex mental health issues. 
A 2019 investigation by 9News revealed, for example, that 113 at-risk people were abandoned in metro-area hospitals in 2017, 30 of them left behind by family members. One person, who was held at a special unit designed for at-risk individuals at Denver Health, stayed there for eight years, according to the investigation.
That's not to mention the potential for expanding the population to include more individuals. In a 2017 House Judiciary Committee hearing, then-Rep. Dave Young, D-Greeley, one of the pilot program's bill sponsors, said 30,000 Coloradans have intellectual and developmental disabilities, indicating those are potential clients for public guardians. That's led to concerns from some that the minute a minor with an intellectual and developmental disability turns 18, he or she is automatically classified as an "at-risk adult."
Supporters and critics alike agree intervention is necessary to care for this population.
Sen. Chris Hansen, D-Denver, noted the pilot program is meant to deploy resources to untangle complex care.
"The status quo" – which means letting people languish in hospital beds – "is unacceptable," Hansen said during a Feb. 24 Joint Budget Committee hearing.
But the deaths have alarmed policymakers. 
Gov. Jared Polis, through a spokesman, called them "extremely troubling" and indicated he would seek more oversight. 
"Caring for our seniors remains a top priority. This office is within the judicial branch who oversees these issues, and the judicial branch will have more information. We would consider exploring additional oversight for this office," Polis said. 
And a few lawmakers have begun to raise questions about whether the program is accomplishing its intended purpose, and, noting its other problems, whether this is the time to expand it.
Froelich said if OPG is not preventing harm, then it's falling short of its mission. 
"The original intent was genuine and well motivated," Froelich said. Still, the legislator is holding out hope that the idea would ultimately work. 
"This isn't a bust on the concept," she said. 
But like others, Froelich also noted the program's lack of transparency. 
Rep. Jennifer Bacon, D-Denver, who has experience in elder law, said while she supports the program, she wants to see an deeper dive into those deaths.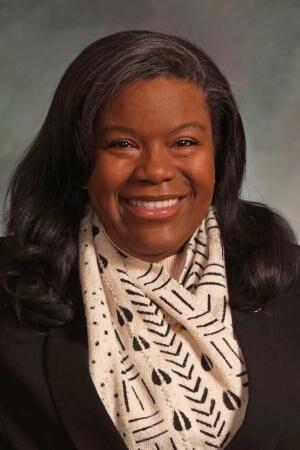 "What are we really looking like in a program like this? It has the potential to be very big and very expensive," she said during a Jan. 24 SMART Act meeting, where lawmakers heard from Alvarez.
Still, there's some sense of resignation that, in some ways, the mortalities are unavoidable, given the depth and complexities of individuals' problems.   
As to the deaths, Bacon said, "we anticipate that" with that kind of population.
---
Lack of transparency 
Multiple open records requests submitted by Colorado Politics have revealed little about the 14 deaths, other than their ages, ranging from 47 to 80, with a median of 67 years old, and their gender. 
OPG refused to divulge the race or ethnicity, cause of death and how many mortalities occurred under which of the four of OPG's five public guardians, even when that information is not covered by the federal Health Insurance Portability and Accountability Act of 1996. 
In response to one of the public records requests, Alvarez said her office cannot divulge the cause of death on advice from the Attorney General's Office. 
OPG has stood in front of both the Joint Budget Committee and the joint Judiciary committee this year, but not once did OPG staff mention the 14 deaths. 
When pressed why she didn't inform the committees that have oversight of the program about the mortalities, Alvarez said there was "no reason in particular. No reason it was left out."
The only public comment on those deaths by the office took place in a May 26, 2021 OPG commission meeting, when it was first revealed that six clients died out of the 51 accepted into the program. 
Maureen Welch, a disability advocate and OPG critic, asked the commissioners to comment on those deaths.
In response, Commissioner Kelsey Lesco said meetings are a time to do commission business, not a question and answer session. 
"I understand your concerns," Lesco said. "If you don't think this doesn't affect people in [OPG], you're wrong. It affects them very deeply."
Welch objected to Lesco's remarks, saying they mischaracterized what she asked the commission. She added she was looking for transparency around the cause of death, given that the program is publicly funded.
Lesco later added that the population served by OPG includes people who are at the end of life and reiterated the office cannot disclose details of their death.
"The toughest part of this job" is when a client dies, Commissioner Stephanie Garcia added.
Welch isn't the only one seeking for more information.
Legislators like Bacon also want to see more demographic data on those deaths.
"People are dying under the guardianship of state employees,"  former state Sen. Rob Hernandez of Denver told Colorado Politics, noting that guardians are supposed to be responsible for their clients' well-being, housing and health care.
"Who are these people who died? How were they failed by OPG?" he said, adding those answers haven't been forthcoming.
---
Criticism from Denver Health
With nearly two years under its belt, OPG faces criticism in how it operates and monitors its guardians from one of its biggest backers and its primary source for client referrals – Denver Health.
During a January 24 SMART Act hearing with the joint Judiciary committees, Jackie Zheleznyak, director of government relations for Denver Health, noted the latter had been a big supporter of the 2017 and 2019 legislation that created OPG.
"Colorado is in desperate need of guardianship services and an office with adequate support and necessary training of those who work there to succeed for our vulnerable populations," Zheleznyak told the committee. "Unfortunately we don't see this as a state at OPG, which has an insufficient understanding of the different levels of care that exists within the healthcare continuum," including that hospitals should not be considered temporary housing for OPG clients.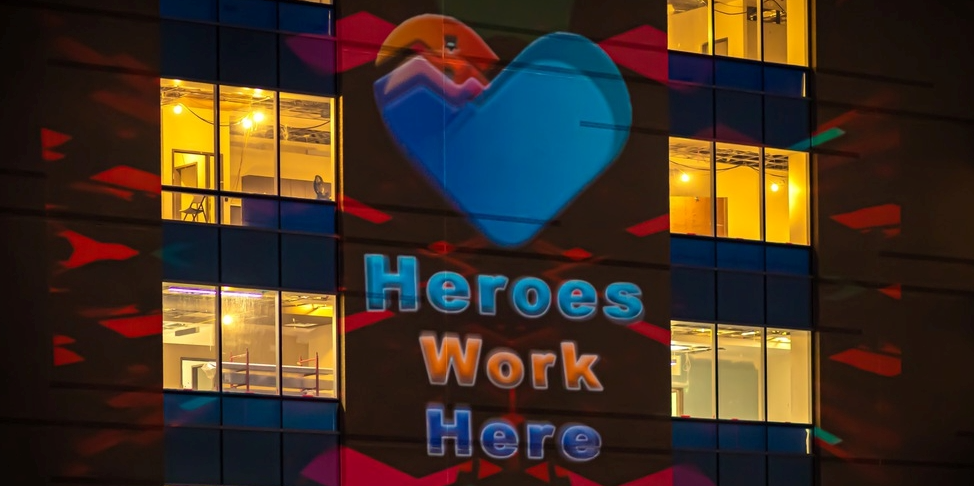 Another concern is that OPG refuses to file paperwork with the probate court and relies on Denver Health or other legal partnerships to handle that work, Zheleznyak said.
"There is no reason Denver Health, as a healthcare facility, should be filing any court paperwork when there is already a guardian involved," she said. 
Zheleznyak also said there is a lack of follow-through from OPG staff, challenges exist in scheduling meetings with guardians and their wards, and in some instances, the wards are requesting those meetings and being ignored. 
There are problems of unprofessional interactions between the guardians and their wards at the hospital, she said. In one instance, Denver Health security had to escort the guardian out of the building, she added. 
In two recent examples, OPG guardians ignored their responsibilities for a ward when the ward died at Denver Health. The hospital had to make funeral arrangements for one person, despite the fact that it is in direct conflict with the hospital's standards of practice, Zheleznyak said.
"We wanted to provide this point of view on OPG because there is an expectation that Colorado will not leave anyone behind. We know that those who work in this field so often do so with a sense of calling that they want to help those in need. We believe that OPG, if they are given adequate funding and enhanced training to understand the system they work within, can be an effective resource for all of Colorado," Zheleznyak said.
"Denver Health does not want to live in a world without public guardianship, but also does not want to live in a world where our office of public guardianship is ineffective."
Alvarez wrote back to Denver Health on Feb. 24,  stating she would have preferred to hear those complaints before Zheleznyak made them public.
Alvarez said she was unaware of the instances in which Denver Health had to file legal paperwork once the person was under a guardian's care. 
As for the two deaths, in which OPG staff was accused of dropping its responsibility, Alvarez said that if the client has funds available for funeral arrangements, OPG will set it up. If the client doesn't, OPG isn't able to do that. 
A 2019 fact sheet on HB 19-1045 points out that "a guardian is responsible for making decisions regarding the ward's support, care, education, health and welfare, including where the ward should live, unless restricted or limited by the court."
Under state law, "a guardian should exercise authority only as needed by the ward's limitations and, to the extent possible, should involve the ward in the decision-making process. A guardian should take into consideration the ward's preferences to the extent known, but must always act in the ward's best interest."
The task of public guardians, who are all state employees, is to "secure the health and safety" of its clients, "while safeguarding their individual rights and preserving their independence wherever possible."
But Alvarez drew a line once a client has died, saying her office is no longer responsible under that situation.
"Legally, the authority of a guardianship terminates upon death and the guardian no longer has authority to make decisions for the ward," Alvarez said. She denied that any OPG clients had died at Denver Health.
As for complaints of unprofessional behavior, Alvarez said she accepts "full responsibility for addressing any instances of unprofessional behavior once I have been provided with appropriate details." 
Finally, she wrote, "with respect to communications between guardians and their wards, whenever you believe a guardian is not adequately available to a ward or is otherwise not acting in a ward's interests, please utilize the formal complaint process so that I can consistently and appropriately document, investigate and resolve those issues."
Since the pilot got underway, caseload has been at 20 per guardian, although Alvarez told the joint judiciary committees in January that some of the clients have very complex mental health diagnoses that meant a guardian could take only two or three clients at a time. Most of those clients came from either Fort Logan or the Colorado Mental Health Institute at Pueblo, both under the state Office of Behavioral Health, which is part of the Colorado Department of Human Services.
That led to adding another public guardian, funded by the Office of Behavioral Health.
---
To expand or not - that's the question 
The question now before legislators is whether to expand the program – or scuttle it altogether.   
Hansen, the Denver Democrat, and JBC Chair Rep. Julie McCluskie, D-Dillon, argued for more patience. They pointed out that the pilot has not been fully implemented, since it's operating only in one judicial district, and not three, as the original legislation intended.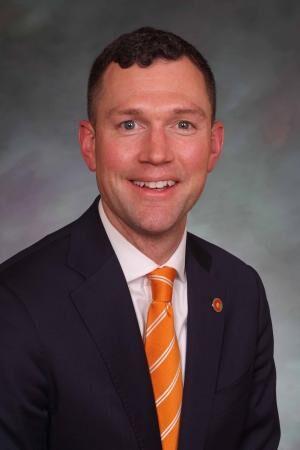 "Let's test it this year," including expanding to the other two judicial districts, Hansen argued. 
For now, it looks like legislators favor that approach. 
The Office of Public Guardianship is seeking an $800,000 general fund boost in its funding in the 2022-23 state budget to expand the program beyond the 2nd Judicial District in Denver to two more judicial districts based in Montrose and LaJunta. 
And on Feb. 24, the Joint Budget Committee, on a 4-2 vote, approved the request to add seven more staffers, including a deputy director, and more guardians. That's on top of $1.2 million in court fees collected in the program's first fiscal year from the 2nd Judicial District that is supposed to pay for the program.
Not all legislators seem convinced about expanding the office.
"We're trying to fine tune a program for which the actual worth has not been demonstrated," said Sen. Bob Rankin, R-Carbondale, during the JBC hearing. "I'm not convinced that we shouldn't conduct the pilot program within the current staffing until we have evidence it actually works."
Pilots "are supposed to be turned into evidence," Rankin said, which he added hasn't happened. "We should have some shred of evidence that those assumptions [about the program working] are true."
Rep. Kim Ransom, R-Littleton added that the Jan. 24 hearing with the JBC and the joint judiciary committees revealed negative comments about the pilot. She said she favors holding off on an increase in funding and hiring more staffers until 2023, when a report is expected to cover the program's successes, failures and future needs.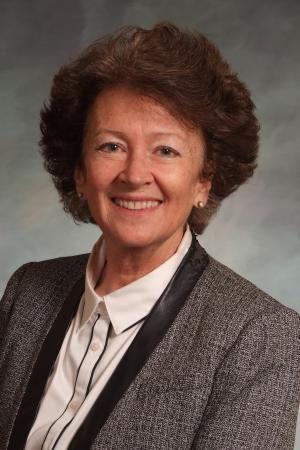 Some, like Froelich, also argued that the office can't blame its woes a lack of funding. 
In fact, the office has more cash than legislators originally intended it to have. 
While the JBC didn't address the cash funds OPG receives from the 2nd Judicial District, the joint panel is aware of it. The committee was notified last year about a drafting error in the 2019 bill that set up the pilot and which has resulted in a lot more cash for the program. The committee took no action to correct that error, which resulted in triple the amount coming into the program than was originally contemplated by the 2019 legislation. 
The monies for the program were initially just supposed to come from probate filings, a total of eight separate fees, according to House Bill 19-1045.
The fiscal note estimated those fees would generate $454,000 in 2019-2020, its first fiscal year. But because of the drafting error, there are now 11 different court fees being funneled into the program, including fees tied to civil jury proceedings that have nothing to do with probate.
---
OPG's creation was far from smooth sailing
Its history dates back to 2017, when Young, the Greeley Democrat, and Sen. Kevin Lundberg, R-Berthoud, sponsored House Bill 17-1087, which established the pilot program but allocated no money to actually start it up.
The 2017 legislation said the pilot would start once OPG, which had only a commission and no employees, raised $1.75 million through gifts, grants and donations. Two years later, its bank account had just $1,900. That led to the 2019 legislation to use $427,000 in general fund dollars and $435,000 in cash funds from court fees to start up the pilot.
In 2019 and 2020, OPG faced other issues: two ethics complaints, one tied to a plan by commissioners to hire a lobbyist while the 2019 bill was working its way through the legislature and another on where the office was housed.
The state's ethics commission, in a divided ruling in 2019, said it would be permissible for the OPG commission to obtain pro bono lobbyist services from a Demver firm.
In the majority opinion, the ethics panel wrote that it has no jurisdiction to regulate the provision of pro bono lobbying services to the OPG or to its commission, given that the unfunded OPG had no employees who would be subject to the jurisdiction of the ethics panel.
Ethics Commissioner Matt Smith, in an unusual dissent, raised questions about the process.
"How does the OPG plan to solve this funding shortfall? It offers to bring in a lobbyist. Not just any lobbyist, but a 'pro bono lobbyist,' at least until funding is secured to pay for the lobbyist," Smith wrote.
And in 2020, Welch, the OPG critic, filed an ethics complaint with the city of Denver because the office was housed in the Denver city-county building but there was no record of any agreement with the local government for use of that office, and the state wasn't paying for it. Welch said it amounted to a deal between OPG and Probate Court Judge Elizabeth Leith, who determines which cases are assigned to OPG. 
"The Colorado Office of Public Guardianship commissioners and the [executive] director are unduly influenced because of the free rent arranged by the very court that they will appear in front of for cases," the complaint said. 
After that complaint came to light, OPG moved out of the government building. It's currently located in an office building in southeast Denver.
---
How do you measure success?
Alvarez has high hopes for the program, including launching a guardianship academy that would train non-certified community volunteers to take on guardianship roles.
She suggested that OPG guardians are highly qualified, and her office's processes are thorough. 
OPG conducts internal training using standards from the National Guardianship Association and based on the different populations it serves, she said.
Once that training is completed, public guardians take NGA exams for certification, which is a condition of employment. Four of the six current OPG guardians are certified, according to Alvarez. 
Additional trainings come from the Colorado Guardianship Association, as well as training based on medical decision-making, informed consent, end of life decisions, ethics, diversity and inclusion. More training is available from local agencies, and a few guardians have also take advantage of NGA national conferences.
As for volunteer guardians, Alvarez said the goal is to train lay persons who could be family members or anyone who has the time and is interested in being a guardian. They could then become available in local communities, she said, adding this would best help communities where there are no guardians available. 
When guardians first meet a client, they conduct a full assessment of needs and other factors, and come up with an individualized plan that looks at housing, medical needs, and goals, such as whether the client wants a job or education or to go to a day program. After that, the guardian meets monthly with the client, although it may be more often than that early on.
"We look at them as a whole person and what they want to achieve," she added. 
Is the program successful? Alvarez said most of the research on public guardian offices base success on cost-benefit analyses and there's a little research related to quality improvements.
"We're in the process of gathering that information for the final report to the legislature next year," Alvarez told Colorado Politics.