Former Rep. Bob Briggs, a Westminster Republican who served one term in the Colorado House, on Dec. 2 died of a heart attack.
He was 83 years old and just three weeks shy of his 84th birthday. He is survived by his wife, two children, Christy (Briggs) Meiers of Erie and Robert "Chip" Briggs of Rocky Ford, and two grandchildren.
Funeral services are pending. A memorial is likely to take place after the holidays, according to Meiers.
Briggs was born Dec. 24, 1937 in Greeley, one of eight children and the oldest son. His family moved to Westminster in 1943, where Briggs graduated from Westminster High School. He earned a bachelor's degree and a master's degree from Colorado State University, both in horticulture. According to January 2020 profile in Orchard Living, a magazine serving neighborhoods in Broomfield, "he majored in Horticulture because he did not want to wear a tie for a living."
His first date with Shirley Abbott, who later became his wife, was in August 1954. The evening of dancing at Elitch Gardens was arranged by one of Bob's friends because he was too shy to ask her, according to the Orchard Living profile.
Jeffco Commissioner Tracy Kraft-Tharp, who represented House District 29 a few terms after Briggs, noted his devotion to his wife.
"He treasured Shirley, she was the glory of his life. He would look at her and twinkle, just like the first day they'd ever met. It was inspiring," she said.
Bob and Shirley married on Sept. 8, 1957.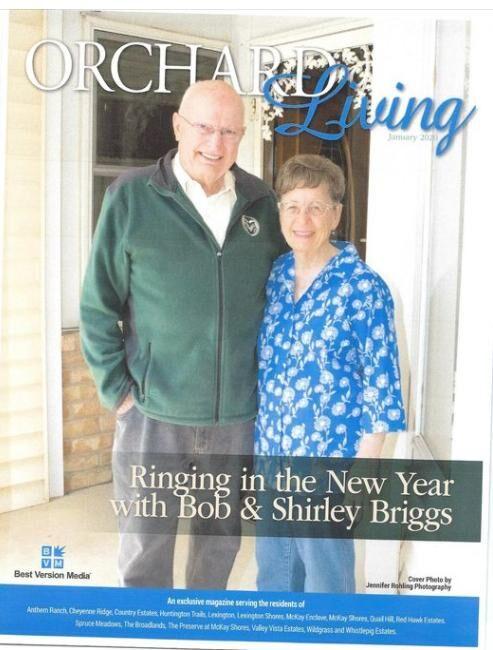 Briggs first won publicly-elected office in 1979 as an Adams County commissioner. During his four years in office, he helped create Front Range Airport and led efforts to shut down the expansion of Stapleton International Airport onto the Rocky Mountain Arsenal.
In 1999, Briggs was elected to the Regional Transportation District board, where his first vote was to approve FasTracks and extend light rail to Denver's Union Station.
Briggs served in the Colorado House, representing Westminster, in the 2003-2004 sessions. He sat on the local government and transportation & energy committees. Among the 10 bills he saw signed into law was legislation making public transit officers fully-fledged peace officers. Another increased the privatization of RTD services.
Briggs later served on Westminster City Council after being elected in 2007, the same time now-Sen. Faith Winter won a seat on the council. Winter noted Briggs was the oldest person ever elected to the council and she was the youngest.
"Westminster insiders didn't want me elected," Winter said, so they recruited Bob. As it turned out, they both got elected in a race featuring seven candidates vying for three seats. Winter recalled the first time she met Briggs, at a Westminster fair, where he was wearing a t-shirt with his face on it. That was just two days after he announced he was running.
Both were re-elected in 2011.
Briggs served eight years on the council, including as mayor pro tem. He later ran for mayor, though that was one of the few goals he never quite reached.
When his time on the council was ending, he allowed himself to be "roasted" at a Rotary Club fundraiser and asked Winter to be one of the speakers. Winter called Shirley and asked if she could borrow the t-shirt that he wore at their first meeting.
"I'm not an overly funny person, nor a mean person," Winter said, "so the hardest thing I've ever done in my life was to roast someone, and I've only done it for Bob."
She added that he was one of the kindest people she's ever met.
"We need more kind people like him in the world," Winter said.
Briggs was a small business owner. He ran Briggs Garden Center & Greenhouse from 1961 to 1979 and later, Briggs Enterprises, which manages nonprofits, beginning in 1987.
Briggs spent 17 years as executive vice president of the Colorado Greenhouse Growers Association. He was inducted into three different organizations' hall of fame: the Colorado Floriculture Foundation, Westminster Chamber and the Jefferson County Historical Commission. He was also awarded the Pavilions Pioneer Award in 2015 from the Butterfly Pavilions, where he served as a board member from 2009 until his death. He also served as president of the corporation for Westminster Presbyterian Church, where he was a member for more than 60 years.
His final dream, according to Meiers, was Rocky Mountain Rail, the proposal to build high-speed rail along the Front Range. That's not the same project as the 2000s Front Range Rail Authority, but naturally, Briggs was involved with that, too.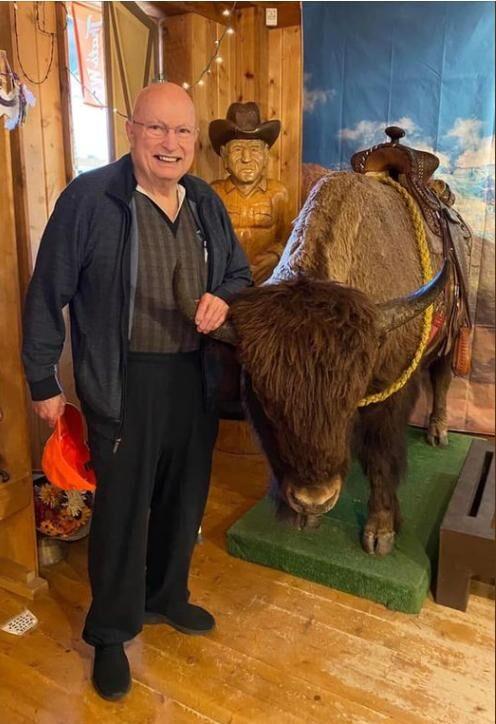 Kraft-Tharp admired Briggs, calling him "the epitome of a statesman, someone who loved Westminster and Colorado."
"He served in every position available except mayor, including in HD 29 before me. Bob even put my sign in his yard. He was a good Republican...loyal to his conservative values," she said.
Along with former lawmakers including Reps. Andy Kerr of Lakewood, Bill Kaufman of Loveland and Sen. Norma Anderson of Lakewood, Briggs was one of the original plaintiffs in the 2011 lawsuit attempting to overturn the TABOR amendment. The case, Kerr v. Polis is under review by the 10th Circuit Court of Appeals. 
Kraft-Tharp also commented on Briggs' work on Rocky Mountain Rail.
"I introduced him to different legislators and invited him to testify at the Capitol. He was still working on that issue a couple of weeks ago, still vibrant and passionate," she said.
She noted her husband worked with Briggs on the rail system, trying to find unconventional funding.
Said Kraft-Tharp: "He was part of our family. I can't believe he's gone."