The lighter side of the state Capitol, usually.
The week got off to a good start with the long-awaited return of Sen. Ray Scott of Grand Junction, who has been participating remotely throughout most of the session.
So shocking was his appearance that there were suggestions that his identification should be checked, lest an imposter be in his seat and casting votes the fossil fuel-loving Republican might not agree with.
Once that was resolved, the affable lawmaker got a standing ovation.
Even Gov. Jared Polis got in on the act, joking that Scott was making "a rare appearance" at the Capitol, just before signing one of Scott's bills.
This cannot stand... 
Someone wrote in to the Vail Daily this week to complain about a recent picture they saw of Gary Donovan at the state Capitol. Gary is the adorable dog of Sen. Kerry Donovan of Vail, and he has basically grown up in the Capitol. Everyone knows and loves Gary, and HE'S A GOOD DOG!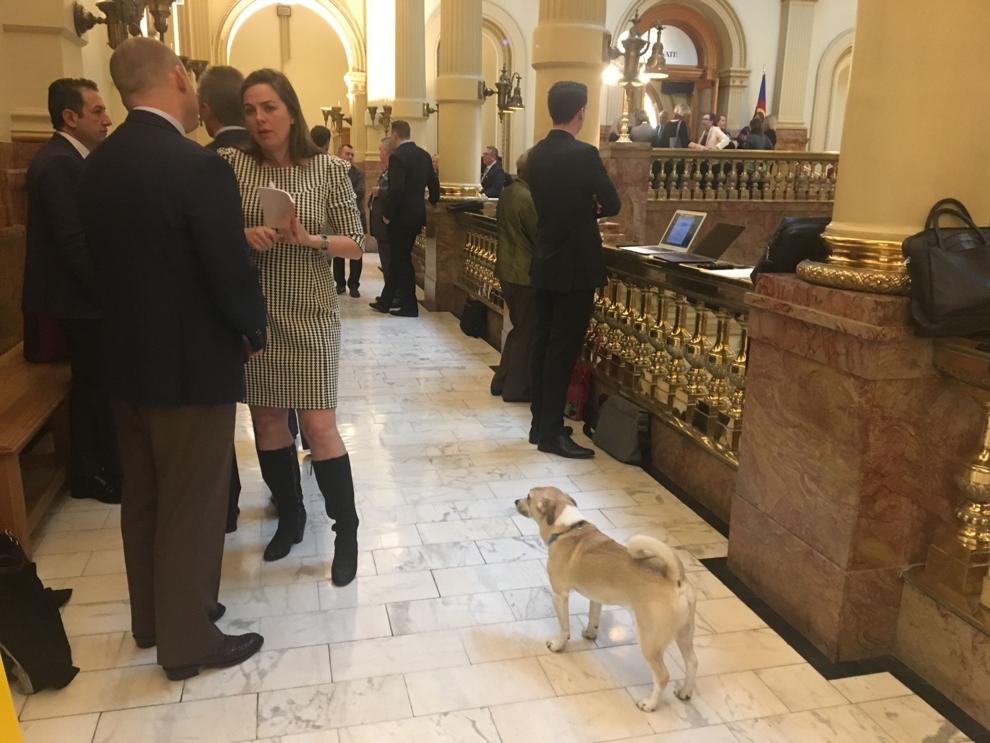 Apparently, someone who led tours of the Capitol back in their teen years thinks it's disrespectful. It would be if Gary wasn't SUCH A GOOD DOG! 
Gary's return to the Capitol a month or so ago was a sign to many of us that the pandemic was nearing its end; he is a welcome sign of normalcy. Since then, a few other dogs who have been regular visitors and GOOD DOGS have come back, including Queso, the rescue cutie owned by Sen. Faith Winter of Westminster.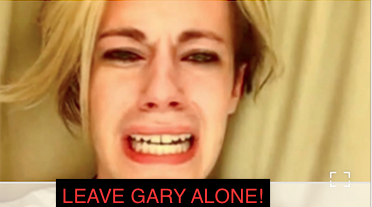 And Gary has bipartisan support, so there. 
Sun reporter Jesse Paul asked Gary for comment on this vicious attack, but Gary "declined to comment beyond asking for a treat and a lot of petting." He could have said it was ruff.
It's aliiiiiive 
The day that many of us — well, Capitol M, if nobody else — have been waiting for: second reading on Senate Bill 6, sponsored in the House by Rep. Brianna Titone of Arvada. This is the bill allowing human composting, a technology that Titone got interested in a couple of years ago. The 2020 version of the bill unfortunately got buried (don't worry, the puns get better) due to the pandemic-shortened session last year.
This year, the bill was resurrected, and this week, SB 6 is headed to the governor's desk after a 45-18 vote on Tuesday.
No less a figure than comedian Stephen Colbert noted the bill's existence a week ago, and it also was featured in People magazine.
But Monday was the day for second reading, and as promised, Titone came ready to debate, armed with jokes, as promised, and ably assisted by co-sponsor Rep. Matt Soper of Delta.
This was without question the best display of pun-ditry ever seen in the General Assembly in Capitol M's more than two decades at the Capitol.
"Look alive, members!" Titone exhorted at the beginning of the discussion.
"Are you a morning person?" she continued. "Did you sleep like the dead at night?" Rise and shine, she said, because "we've got an unbereavable (ho-ho) bill today."
Among the highlights: "For any of you who don't know about this bill, what hole have you been living in?"
Titone related that when her Uncle Frank died, he wanted his remains placed in his favorite beer mug so he'd be a "Frank-in-stein."
Jokes about death aren't funny unless they're executed properly, she said.
"We mean no disrespect; humor is a way of making this weighty and heavy subject easier to cope with. We have no intention of putting the 'fun' back in funeral," Titone quipped.
She then turned it over to Soper for his part of the monologue. Quite a hole you've dug for him, said Rep. Yadira Caraveo of Thornton, who was chairing the debate.
"Of corpse," Soper replied.
He explained what the bill did, liberally (ha!) sprinkled with more puns. "Nothing is cryptic about this bill," he said. "No splitting heirs."
"We don't want your funeral director to be the last person to let you down," Titone said. "We're asking you to think outside the box."
Soper noted that in the words of former representative, farmer (?) and state Sen. Larry Liston of Colorado Springs, "this bill is shovel ready."
A few of the jokes were dead ends, but a good time was had by all.
For the full monologue, and it's worth watching: