The lighter side of the Capitol, usually.
Every couple of weeks, Rep. Larry Liston, R-Colorado Springs, reads off the latest economic news — always good news — from Washington, D.C. finishing off the report with thanks to President Trump.
It earns a "thanks, President Obama" or something like it from House Democrats, usually led by Rep. Jovan Melton, D-Aurora.
On Wednesday, another nod to Washington, D.C., hit the House floor, but this time, it was from Melton, who commented on Tuesday night's State of the Union address. The best part of the night was how it ended, he said, holding up the House Journal and ripping it in half, in an imitation of Speaker of the House Nancy Pelosi, D-Calif.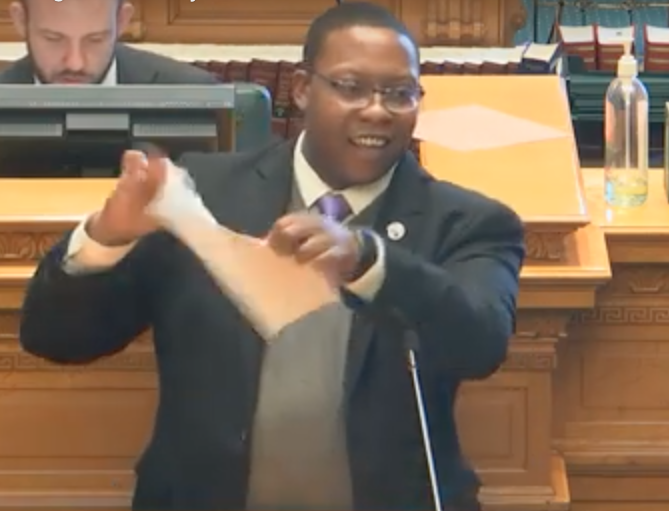 Republicans did not take it well.
They responded the following day with a jab of their own, showing President Trump's impeachment acquittal splashed across the newspapers.
Just whistle while you work...
Rep. Jim Wilson, R-Salida, has, on several occasions, and right around the time for the Junior Livestock Auction, shown his chops on auctioneering. He can put the reading clerks in the House and Senate to shame (who are also known for their lightning-quick speed-reading of bills).
Now comes Rep. Richard Holtorf, R-Akron, one of the House's newest members. His special talent? Whistling.
During debate Wednesday evening on a prison bill, Holtorf said the bill reminded him of a old Hollywood movie, and launched into whistling the theme from the Clint Eastwood classic, "The Good, the Bad and the Ugly."
Given the younger age of many lawmakers, especially on the Democratic side, it's unknown just how many people actually recognized it. Laughing could be heard in the chamber, but it also drew the chamber into more-or-less silence and Holtorf continued on with his points.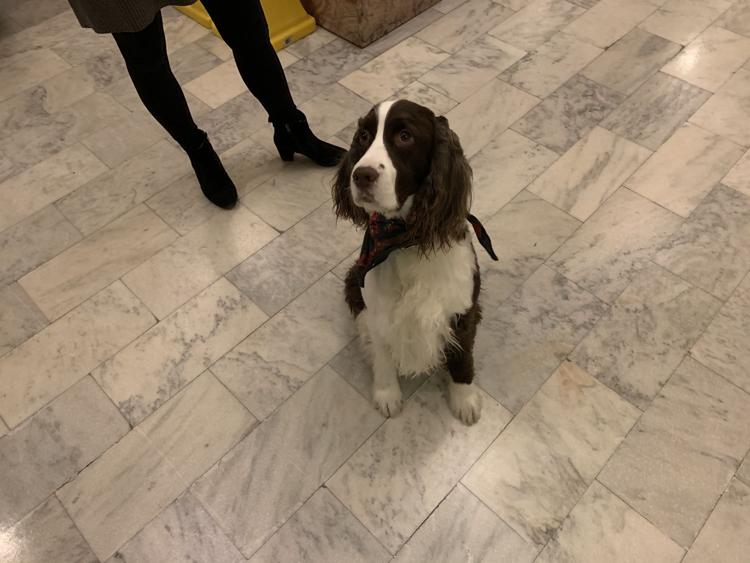 Dog of the week
Tucker LOVES everyone. 
He showed off how affectionate he is on a recent, somewhat accidental visit to the basement press room. 
Tucker, who's four, is a regular on the first floor and belongs to Courtney Krause, deputy legal counsel to the governor. He's not a rescue in the traditional sense: Krause said he was rescued from life as a show dog. 
And he is quite the lover. He ran up to anyone who even looked his way for pets and affection, and got plenty. Who can resist something like that?