The lighter side of the state Capitol, and a tasty one this week.
Pueblo chiles or death!
The effort to be crowned the best in getting House lawmakers to cast "yes" votes in the morning ritual known as approval of the journal continues, and it's clear that first-year House lawmakers are leading the pack.
Rep. Matthew Martinez of Monte Vista had the honors this week. He clearly knew his audience, at least on the right side of the chamber.
"If you love the San Luis Valley and potatoes and agriculture, I urge an 'aye' vote!" Martinez said for his inaugural motion on Monday. That prompted a chorus of strong "ayes" from Republicans, particularly those on the House agriculture committee.
But as these things usually go, the response from the Dems side, even for one of their own, was lacking. Most voted "no."
Tuesday he went where no one would usually dare go, and potentially exposed a batch of his fellow lawmakers as fans of New Mexican Hatch chiles. Where's Daneya Esgar when you need her?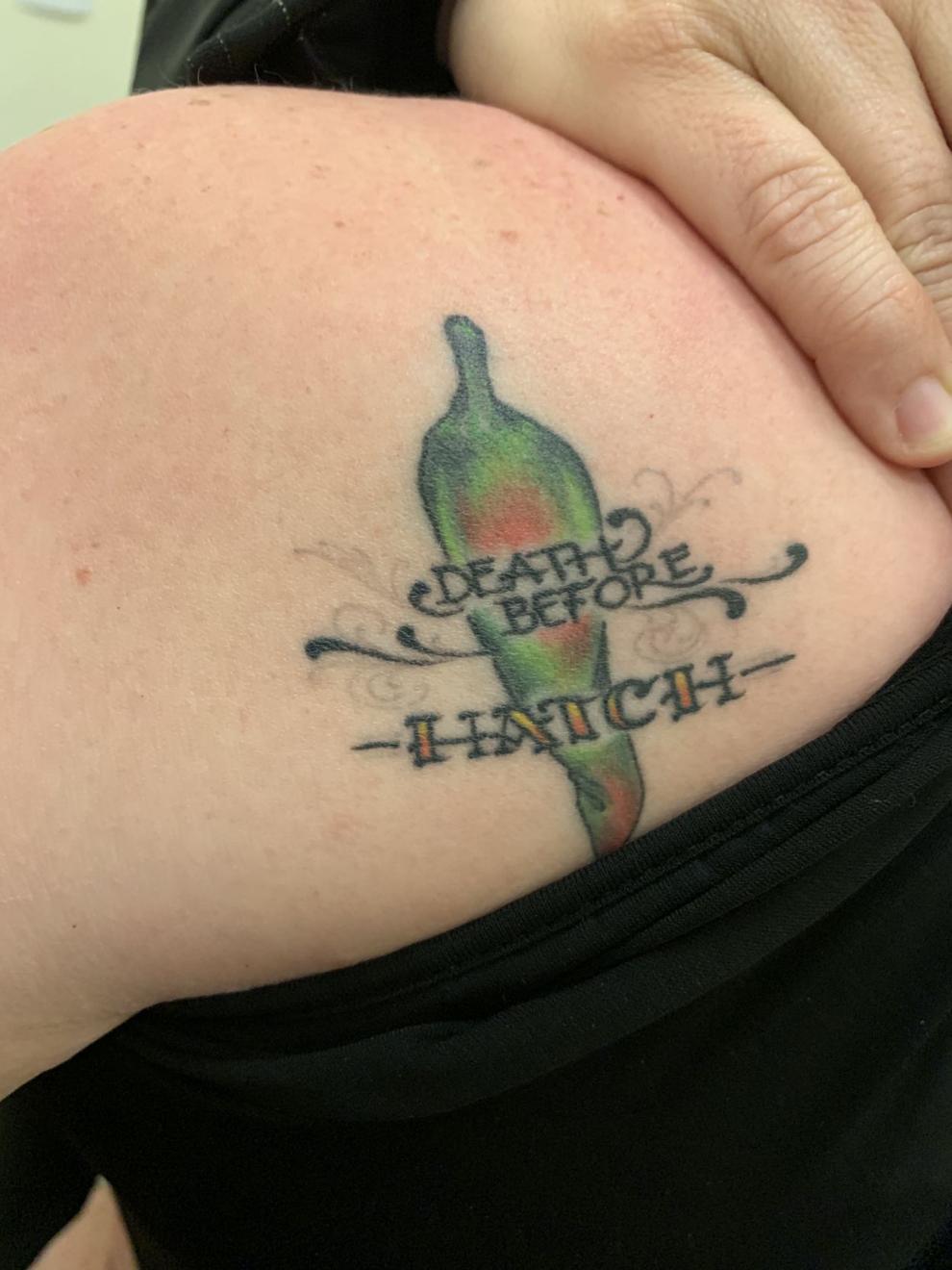 "Since potatoes didn't do it for you yesterday, which I love potatoes with almost everything, I know one thing you do like: Pueblo chiles!"
A bag of Pueblo chiles had been given to lawmakers recently, and none were left, Martinez observed. Obviously, that means they like them, and should vote for the motion.
Responded Speaker Julie McCluskie: "That was quite the tasty and spicy motion!"
The "yes" votes included one very long-winded lawmaker whose "aye" vote lasted a good 12 seconds (Rep. Richard Holtorf of Akron). The "no's" also had one long-winded lawmaker but whomever that was did not last nearly as long.
Who would be so audacious to vote against Pueblo chile? Those who did are obviously fans of Hatch chiles. Traitors.
Martinez on Wednesday pivoted to cattle — beef and steaks are another product in the SLV. The Republicans, several of whom are cattle ranchers, gave enthusiastic "aye" votes, including the increasingly long-winded Bard of Akron.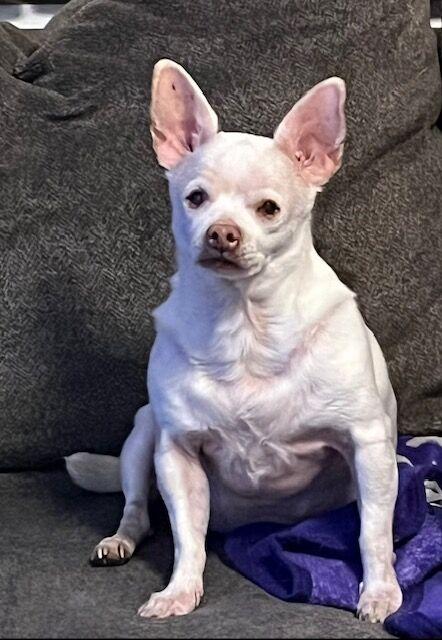 Apparently there are a bunch of potato-hating, Hatch chile-eating, vegetarians on the Dems side.
For Thursday, Martinez acknowledged that food didn't work. This weekend is the Monte Vista Crane Festival, when the sandhill cranes migrate through the valley. Martinez said an "aye" vote would acknowledge that lawmakers didn't know what a sandhill crane was. 
It produced the opposite effect. The "aye" votes were less than they were earlier in the week, showing that those who voted with him on food abandoned him on the cranes.
Friday's motion either was a screaming success or abject failure: after an all-night session that wrapped up around 7 a.m., the House canceled Friday. 
For Saturday, Martinez plans to bring in a ringer: his diabetic, blind, 10-year-old rescue chihuahua, Chico, whose photo will be lovingly displayed on the screen, in a desperate attempt for votes. A vote for the motion is a vote for Chico, Martinez will ask. Who could vote against that?
A picture says a thousand words
Wednesday was International Women's Day, and the House was a sea of red, as women lawmakers gathered at the podium.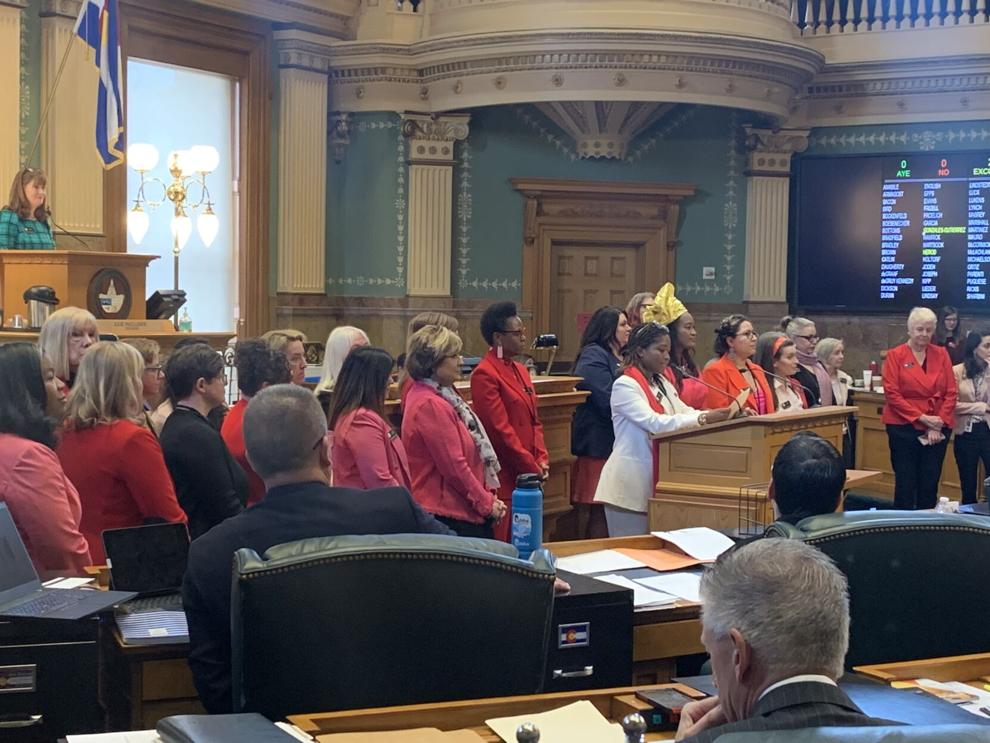 What was most noticeable was that the House chamber looked pretty darn empty with all those women standing in the front.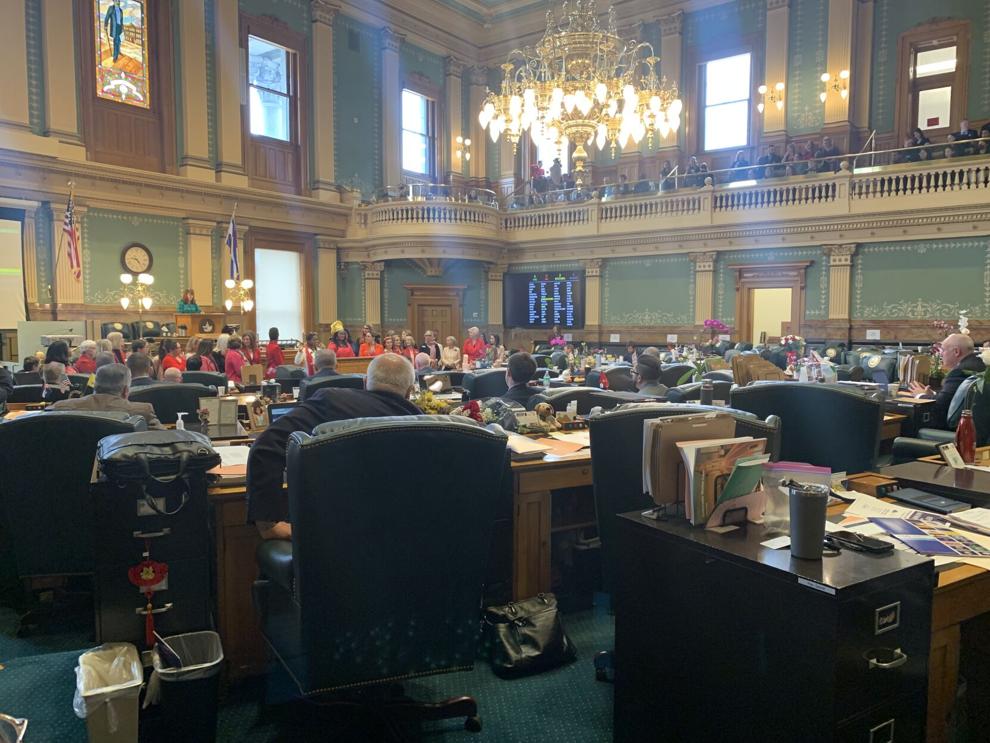 Jared Polis gets a "C"
Tuesday, Gov. Jared Polis held a news conference to announce an initiative to improve math scores.
Capitol M noted the dog spot that showed up just before a news conference two weeks ago is long gone.
The governor and his staff have a great fondness for illustrations. Nary a presser goes by that the governor doesn't include some kind of poster or graphic to illustrate whatever he's talking about.
Tuesday's presser had a whiteboard intended to demonstrate how many students will be helped with math tutoring and the money it will save each family for child care and tutoring costs.
During the presser, the governor wrote on the whiteboard to illustrate his points.
The word "educator" lacked a "C".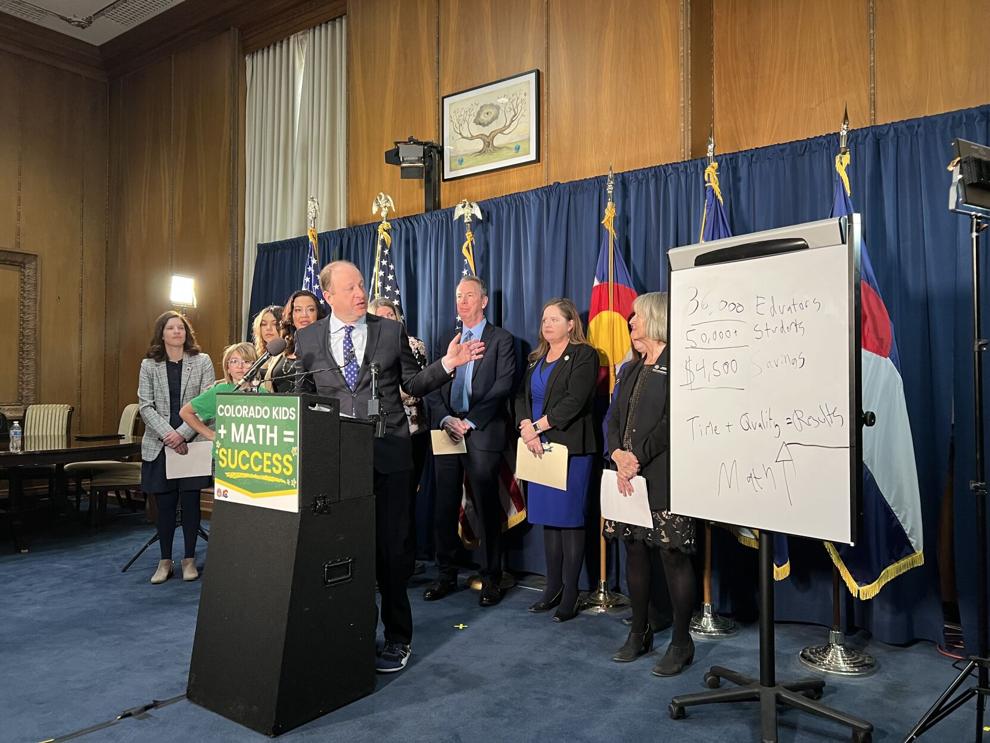 An eagle-eyed reporter texted the governor's spokesman about the misspelling, who then texted the governor's communications director, who then texted the governor during the press conference, pointing at the phone to alert him.
The governor saw the message, and scurried over to the whiteboard.
"I'm being told that I didn't draw the 'c' dark enough," and pretended to fill it in.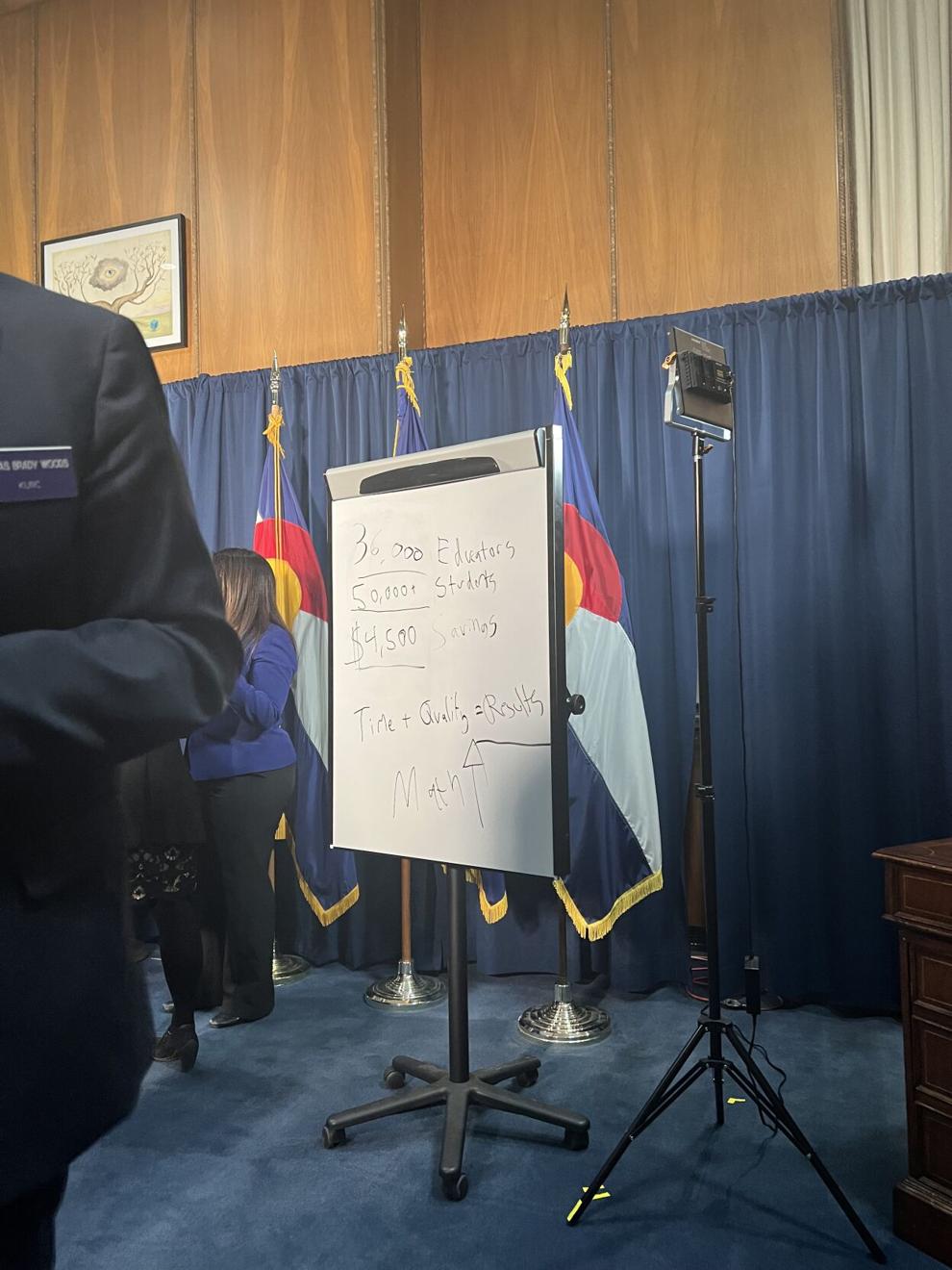 Weinberg gets roasted
You would NOT believe the collection that Rep. Ron Weinberg is amassing on his desk. Hillary Clinton and Joe Biden bobble-heads, donkeys, and other Democratic-themed paraphernalia. The "collection" started with the Clinton doll, which showed up mysteriously on Monday and has been added to daily.
Weinberg is not amused, although amused enough that he hasn't yet taken those items out to the lawn and buried them. When asked where those items came from, he pointed to Rep. Ryan Armagost of Berthoud, who sits two seats to his right, as the culprit. That begs the question - where did HE get them?