Michael Bennet digs the Boss; John Hickenlooper keeps it home style.
Here is the walk-out song playlist for the candidates at the Iowa Democrats Hall of Fame campaign yesterday. The songs were chosen by the campaigns. pic.twitter.com/Aphykxt322

— Lissandra Villa (@LissandraVilla) June 10, 2019
Nineteen Democratic candidates for president -- including the pair of Coloradans in the race -- spoke Sunday at the Iowa party's Hall of Fame Celebration in Cedar Rapids. And, just like when Colorado Rockies players come up to bat, a "walk on" song picked by the candidates was played as each White House hopeful took the stage.
As revealed in a tweet by Time political reporter Lissandra Villa, Bennet, the U.S. senator from Colorado, chose Bruce Springsteen's "The Rising."
Hickenlooper, the former Colorado governor and Denver mayor, played home-state faves OneRepublic's 2009 tune "Good Life."
Slate's Jonathan L. Fischer called the candidates' choice of tunes "another important data point by which [Iowans] might judge these presidential bids."
The news outlet rated the candidates' selections — "points for relevance and quality, demerits for obviousness and/or lameness" — and ranked Massachusetts Sen. Elizabeth Warren on top for playing Dolly Parton's "9 to 5," which Fischer said "works perfectly with her detail-steeped platform for leveling the economic playing field."
Dead last? Hickenlooper. Clearly Fischer is not a citizen of OneRepublic. And Bennet didn't fare much better, landing at No. 17 out of the 19 candidates, perhaps for recycling a tune that Springsteen performed at former President Barack Obama's inaugural, and that then-candidate Hillary Clinton played at rallies in the 2008 race.
A few choices were on the obscure side ("Never Giving Up" by rapper Batchelor for South Bend, Indiana, Mayor Pete Buttigieg). Vermont U.S. Sen. Bernie Sanders played a holdover from his 2016 campaign, John Lennon's "Power to the People."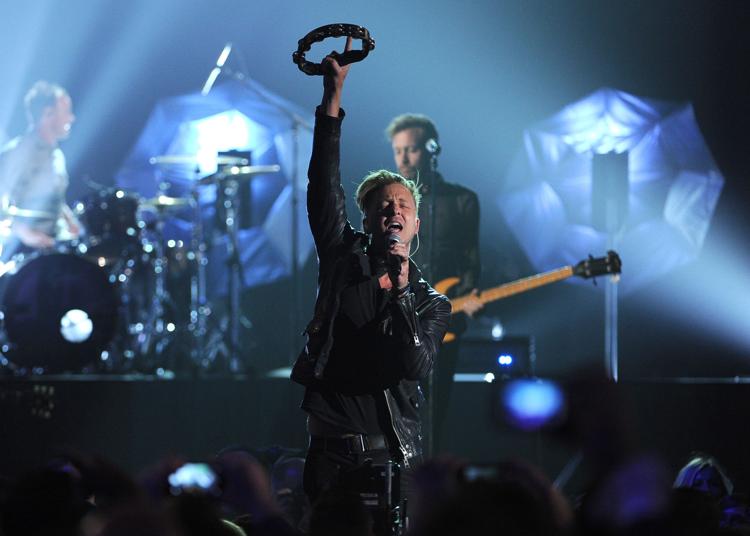 Two candidates revisited punk icons the Clash ("Rudie Can't Fail" for New York Mayor Bill de Blasio; "Clampdown" for former Texas U.S. Rep. Beto O'Rourke).
And some choices were just plain weird. Jay Inslee -- governor of Washington state, a hotbed of American popular music for decades --  walked on to Electric Light Orchestra's "Mr. Blue Sky." (Wait, what, no Pearl Jam? Brandi Carlisle? Jimi Hendrix? Heart?)
=
=
=
=
=