John Hickenlooper and Michael Bennet made their case for the presidency in Cedar Rapids on Sunday at the Iowa Hall of Fame Celebration, along with most of the Democratic rivals.
In all, 19 of the 24 declared Democratic hopefuls were scheduled to take the stage for five-minute speeches to hundreds of party leaders at the Iowa Democratic Party's annual summer fundraiser, the Hall of Fame Celebration.
Hickenlooper touted his experience leading the Centennial State for eight years.
"I am a dreamer and a do-er," he told the Iowans, according to a copy of his prepared speech provided by his campaign.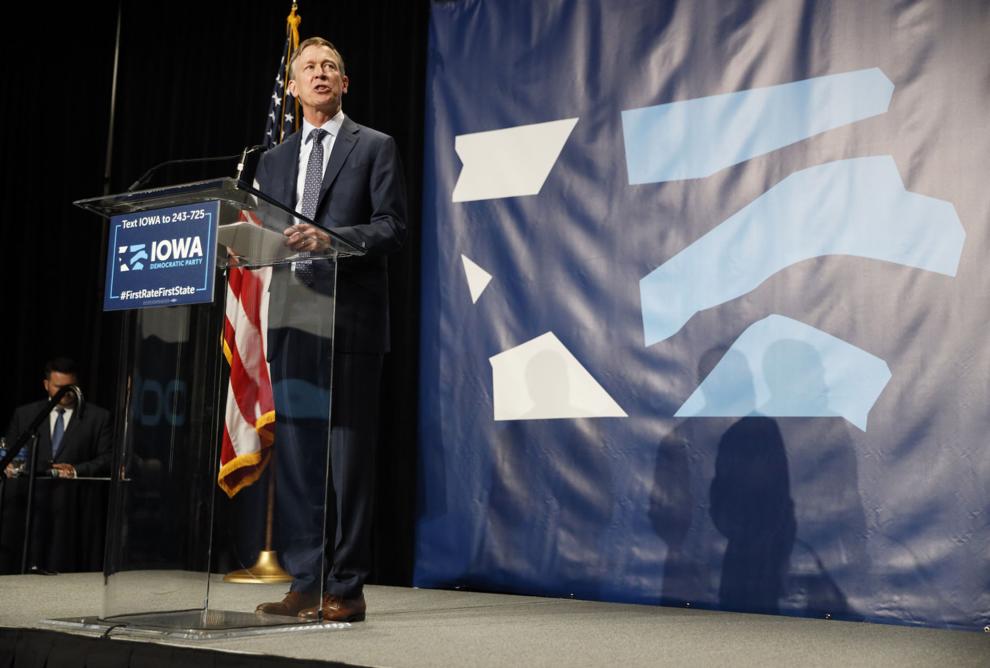 He boasted that Colorado has "near universal health care." The Colorado Health Institute said in March that insurance coverage was 93.5%, so he missed it by that much, depending on your definition of "near."
"When I am president, we will make affordable health care a right, not a privilege," Hickenlooper vowed.
He hit all the Democratic hot buttons: immigration, climate change, unions, digging deeper for research and development.
"I will work with unions and businesses to do the biggest expansion of apprenticeships in our country's history — 1 million apprenticeships a year," said the moderate former Colorado governor looking for a message to resonate with his left-trending party.
He called Donald Trump the worse U.S. president ever, vowing not only to rejoin the Paris climate accord, but to exceed its limits on greenhouse gas emissions.
"We must be progressive, but also pragmatic," Hickenlooper said.
Bennet, meanwhile, targeted Senate Majority Leader Mitch McConnell in his speech.
The next president can't address various issues until we "fix the broke politics in Washington," he said, per SouthernMinn.com.
"Trump is the star of his own three-ring circus in Washington, but there is no doubt who the ringmaster actually is," the senator from Colorado said in reference to McConnell, R-Kentucky.
"Climate change, health care — on all the issues you've heard about today — he has said 'no' and he has sent it to the legislative graveyard to die," Bennet said, per the Des Moines Register.
In addition to trying to win back the White House from Republican Trump, Democrats hope to gain control of the Senate -- a tall order, given that some of the Democrats' most notable candidates are running for president instead of the Senate.
Bennet also touted the "American Family Act," a proposal to expand the child tax credit.
Joey Bunch of Colorado Politics and the Associated Press contributed.