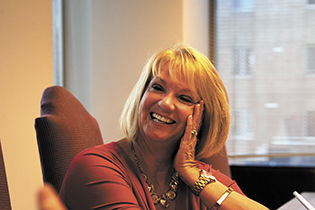 Denver-based lobbying firm Axiom Politics said Tuesday it has entered into a "strategic alliance" with law firm Cantafio Feldmann Nagel Margulis that will give their clients access to each other's services.
"The affiliation will provide [the law firm's] clients with direct access to lobbying services when needed, and the firm will provide legal guidance when warranted to the Axiom team and legal counsel will be available to their clients," Axiom said in a statement.
It said that David Nagel, founding partner of the law firm, will manage the Axiom alliance and will provide "direct legal counsel and related expertise" to the lobbying firm and its clients. Charles Feldmann, another founding partner, will provide strategic counsel.
"We could not be in better hands with David and the [Cantafio Feldmann Nagel Margulis] team," said Micki Hackenberger, president of Axiom. "Their decades of combined experience on public policy matters, many of which are among Colorado's most pressing issues today, make their expertise invaluable to Axiom's government affairs efforts. Our partnership will result in more seamless service and even greater outcomes for our clients."
Axiom clients include Hewlett Packard Enterprise, HCA, NAIOP, Visa, HealthOne, Colorado Ski Country USA, Colorado PERA, Jefferson County and Extraction Oil & Gas.
Cantafio Feldmann Nagel Margulis, based in Denver, has offices in Boulder, Steamboat Springs, Vail/Edwards, Los Angeles, San Francisco, San Diego, Austin, Madison, and Jerusalem.