Woe to anyone who challenges Colorado state Rep. Hugh McKean on chili.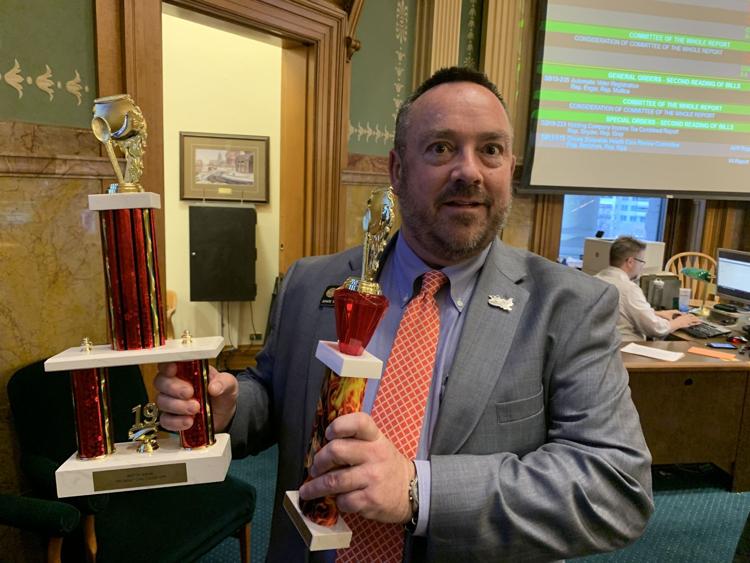 The Loveland Republican took top honors Tuesday night in the 2nd annual Great and Honorable Chili Commission cook-off, and he had strong competition from 19 other members of the state House, and three from the state Senate.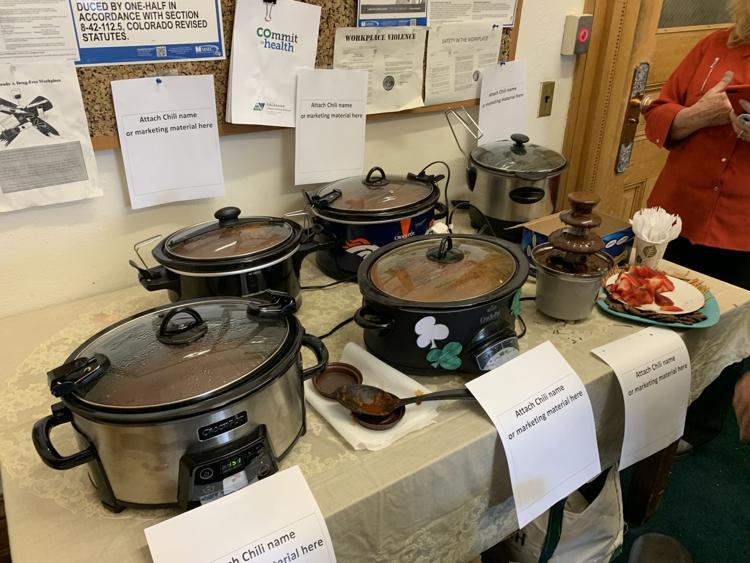 Your faithful scribe was one of dozen judges in the blind taste test, which included four members of the press, four House Democrats and four House Republicans.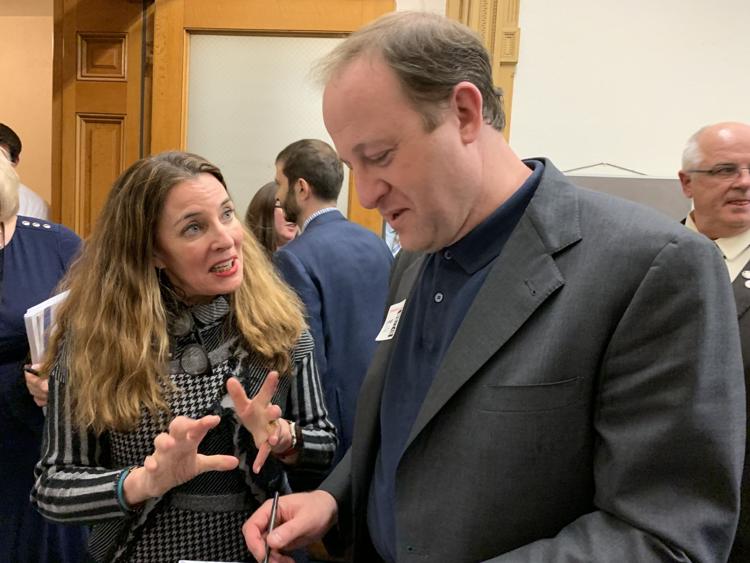 Such is the growing renown of the Great and Honorable Chili Commission cook-off that it even drew Gov. Jared Polis and Lt. Gov. Dianne Primavera up to the House kitchen to do some tasting.
The competition had the added benefit of two celebrity "Chile DNA Testers" — former journalist Lynn Bartels and Sen. Don Coram of Montrose — to determine if anyone was using New Mexico Hatch chiles in their chili or if the chilis were authentically made with Pueblo chiles.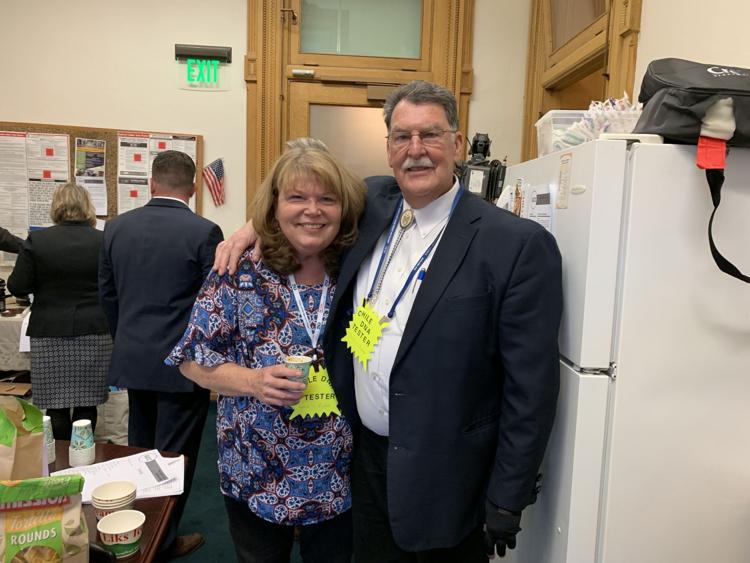 Coram later reported he believed several chilis had Hatch chiles, but the identities of the alleged miscreants are being kept confidential. To quote the movie "A Christmas Story," "those who did it know their blame. And I'm sure the guilt you feel is far worse than any punishment you might receive."
That could include facing the wrath of the Pueblo chile's most ardent defender, Democratic Rep. Daneya Esgar, who is so strong an advocate for Pueblo chile that she has her passion tattooed on her shoulder.
McKean walked off with two trophies: one for Best of House and the other for Best of Dome, given that the Senate sent over three entries this year.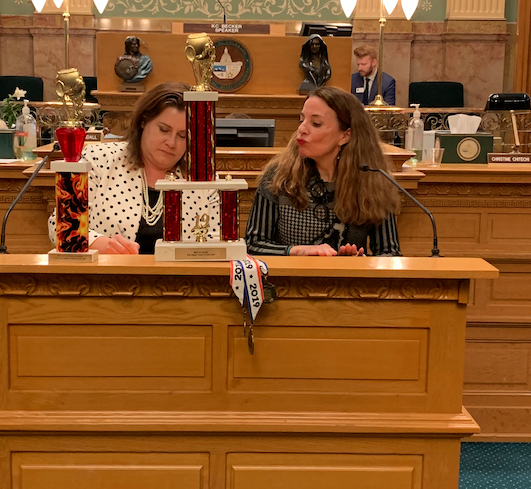 Without further ado, the winners!
Best red, House: Rep. Adrienne Benavidez of Adams County
Best green, House: Rep. Susan Beckman of Littleton
Best white, House: Rep. Serena Gonzales-Gutierrez of Denver
Best green, Senate: Sen. Jim Smallwood of Parker, who also went head-to-head with McKean for Best of Dome
Best red, Senate: Sen. Rhonda Fields of Aurora
Mad props to Reps. Lori Saine and Edie Hooton for all the work it takes to put on the Great and Honorable Chili Commission cook-off, and a big thank you to whoever cleaned up the House kitchen and the Barney Ford conference room.
Sorry about that.