The level of outrage hit a new high in the state Senate on Thursday. Was it FAMLI? Motor voter? Minimum wage or rent control?
No. It was about chili and -- in keeping with who sits in the Senate president's chair -- about Pueblo.
You can blame state Rep. Lori Saine, R-Firestone, for this one. She announced last week that the second annual Great and Honorable Chili Commission Cookoff would take place next Tuesday, April 30.
To date, 19 contestants (this is a lawmakers' thing) have signed up in categories such as Best Red, Best White, Best Green, Best Vegetarian and Best in House. 'Cause it's just for the House, because Saine notably trash-talked the Senate by saying they couldn't cook.
Certain senators got it into their heads that they should also have a chili cookoff. Sen. Julie Gonzales, D-Denver, was the first to throw down the gauntlet within her own chamber, following comments by Senate President Leroy Garcia (of Pueblo, natch) about salsa and other goodies provided Thursday by the Pueblo Chamber of Commerce.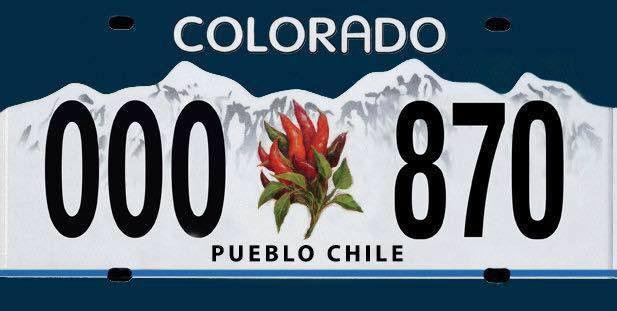 "It's time to throw down," she said. "I'm very glad our good president has referenced the amazing Pueblo salsa we all got on our desk today."
That praise didn't last long. "But we can do better," she said. "I know I can beat the president any day of the week or any other lawmaker on your chili. ... I am throwing down for a chili cook-off, day and time to be announced. Rules to be promulgated. Y'all, it's on."
That was too much for Sen. Larry Crowder, R-Alamosa, to bear. "Anytime, anywhere!" he thundered. "If you think you're woman enough [which drew oohs and aahs], if you think you can cook chili better than anyone in southern Colorado, you just come on, lady. But I'll tell you, you will regret the day you ever came up here to say you are a chili champion! My goodness, what's this world coming to?"
And with that he accepted Gonzales' challenge, and Garcia joined in on Crowder's side.
Things went downhill from there. Someone (ahem) informed Saine that the Senate was planning to get into the chili cook-off business, and the Great and Honorable Chili Commission went from being exclusively a House event to including the Senate.
The House will hold its competition, the Senate will hold theirs, and the best of each chamber will go head to head for the coveted (sure!) Best of Dome trophy. 
Capitol M has it on reliable authority that expanding the commission will not need a fiscal note.
No word on whether there will be genetic testing to see if the chiles in the chili are Hatch or Pueblo.
Question of the week: What's the definition of "hinterland?" Don't ask Rep. Larry Liston, R-Colorado Springs, who used the word at length this week to explain an amendment he was offering regarding maintenance of electric vehicles. But sadly, he kinda fumbled when asked to define it.
Capitol M believes "Hinterland" is likely among the ghost towns of the Eastern Plains, like Minneapolis, Boston and Corinth.