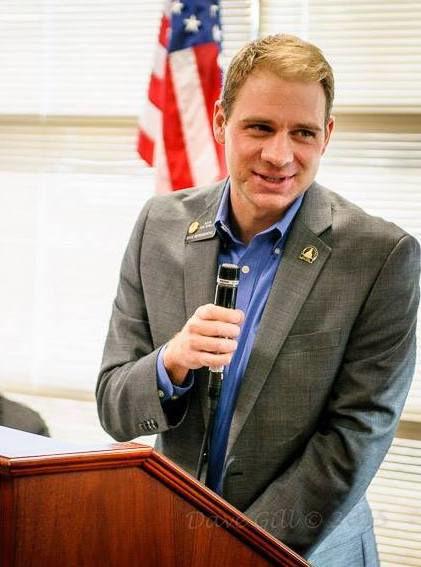 April Fool's Day could not have come at a better time.
After weeks of tension, a lawsuit, a formal intimidation complaint, delaying tactics (House and Senate Republicans) and obstinance (Senate Democrats), Monday's session in the House began with rather unusual, and thankfully, humorous tributes.
First on the barber's pole: A tribute to House Assistant Minority Leader Kevin Van Winkle's beard. Van Winkle has taken jibes in the past for his baby-faced appearance, and Monday's tribute addressed that and other impacts of his chin whiskers, grown in the past year.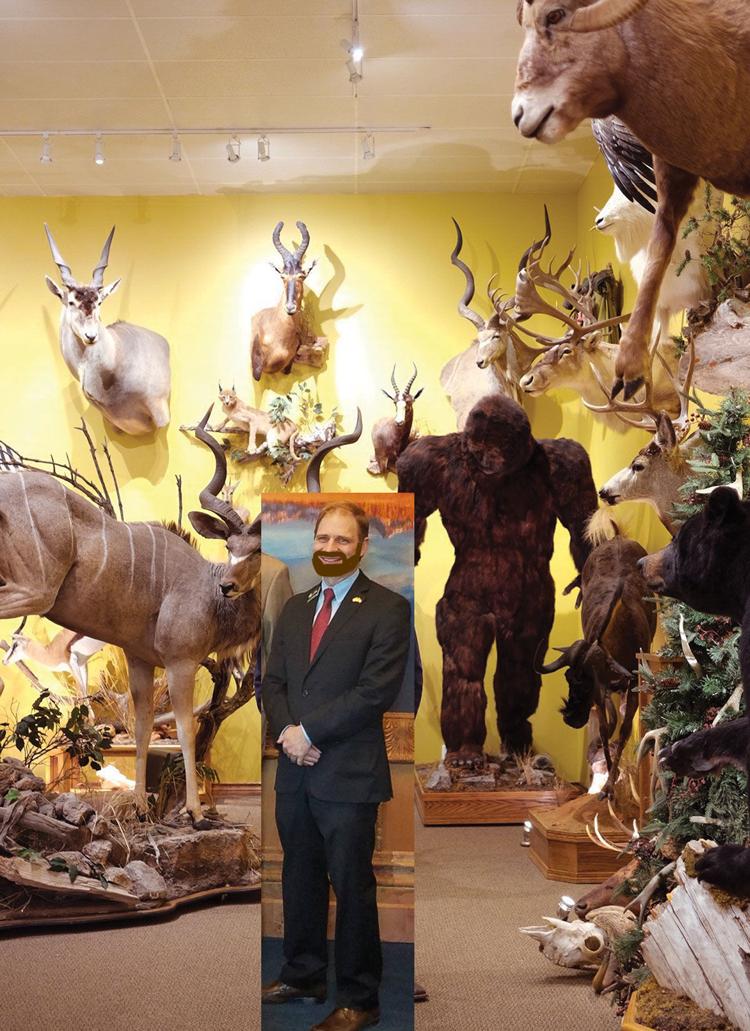 The tribute was offered by Republican Reps. Dave Williams of Colorado Springs and Steve Humphrey of Ault.
The tribute read as follows: "At the beginning of this session, we were all able to learn and greet the happy faces of the many newly elected Legislators. However, we were unable to see one face we had all grown used to. The face of our esteemed Assistant Minority Leader, Representative Kevin Van Winkle. Because he grew a beard.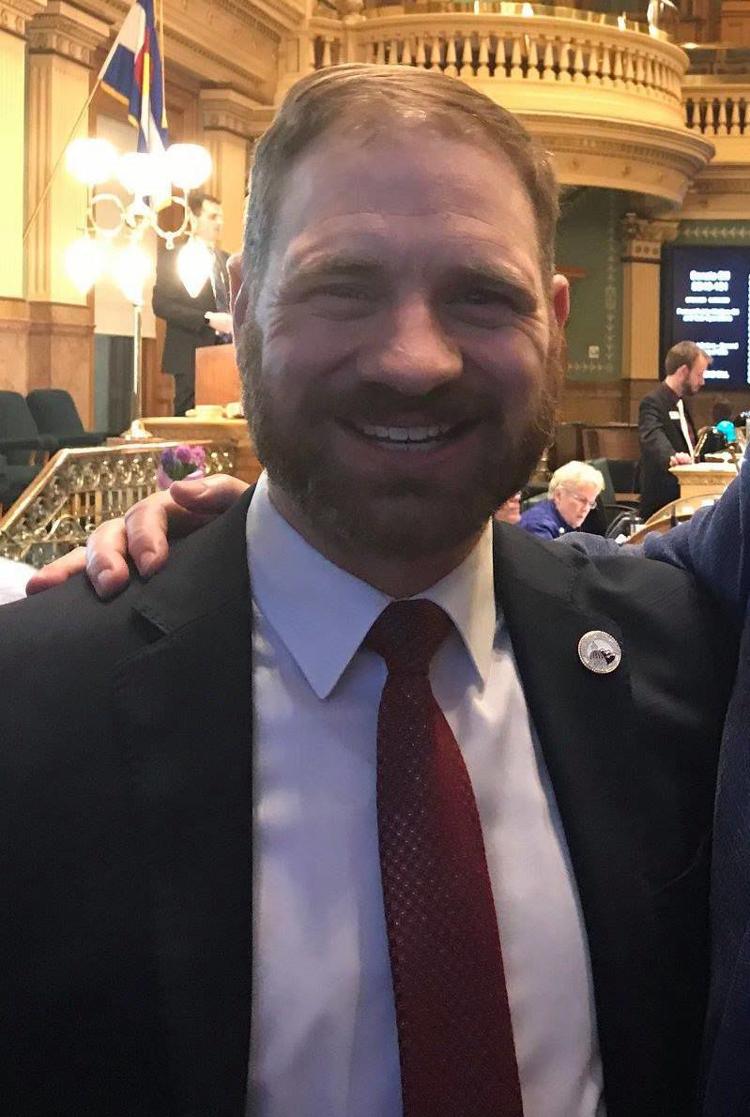 "It exudes masculinity, akin to the beards of his beloved Colorado Avalanche team," the tribute continued. "We imagine that his beard not only keeps his face warm, it also likely assists in his endeavors such as chopping firewood, taxidermy, playing hockey and representing the citizens of Highlands Ranch."
The tribute went on to congratulate Van Winkle, whose nickname is apparently "the Body," for "his ability to grow a good beard." It wished him "the best of luck in ordering drinks without being carded" and thanked him for being a good sport. 
The tribute was accompanied by a pictorial history of Van Winkle's face, both with beard and without, to show why he probably needed it.
In accepting the tribute, Van Winkle said he had never been so honored ... or embarrassed, and to announce the formation of a Beard Caucus. 
It also prompted Capitol M to ask about other similarly young-faced lawmakers -- House Majority Leader Alec Garnett of Denver and Rep. Jovan Melton of Aurora came immediately to mind.
Garnett mumbled something about family strife. Melton just flat-out said no, but noted he got carded recently (he turned 40 last week). 
Snap at Senate snoozers... The House also took the opportunity to jab the Senate with a poem about their alleged sleeping on the job, presented by Republican Rep. Matt Soper of Delta and Democratic Rep. Brianna Titone of Arvada. The poem is excerpted below:
Whereas lethargy and slothfulness have never plagued the Chamber West, here our members are sturdier, stronger, faster, and some may say, best...
Whereas from early morning to late at night we work, does the Senate not have any coffee to perk?
From dawn to dusk, we need no pick-me-up, maybe an espresso, but do they have anything to get them on the go?
Whereas in the Senate, snoozing and snoring are commonplace, snow days are not (ouch!). Hibernation in those big cozy chairs is their space.
Daily naps have made us wonder. Are they really worth the extra ZZZZs? The Long Bill is a complex number. Perhaps it's contributing to the Senate slumber.
It ended with the House resolving to abolish nap time in the Senate. They then sent the tribute over to Chamber South with a bag of coffee. No word on how the Senate reacted or how they intend to respond, but they usually give as good as they get. 
Tweet of the week...Courtesy of Rep. Matt Gray of Broomfield, whose aide, Madeline Zann, came up with this budget-related meme that got lots of laughs in the House on Thursday.

Quote of the week...During a hearing Wednesday on House Bill 1296, which seeks to shift prescription drug rebates to consumers instead of health insurers, Speaker Pro tem Janet Buckner of Aurora had a suggestion that at least temporarily endeared her to Republican lawmakers: "Let's Make America Great Again," she said, and Republican lawmakers quickly slid over to congratulate her. But then she dropped the kicker: "Let's make America great again by making prescription drugs affordable for everyone." The Republicans quickly went back where they had been before.
Dog of the week...Yes, it's come to that.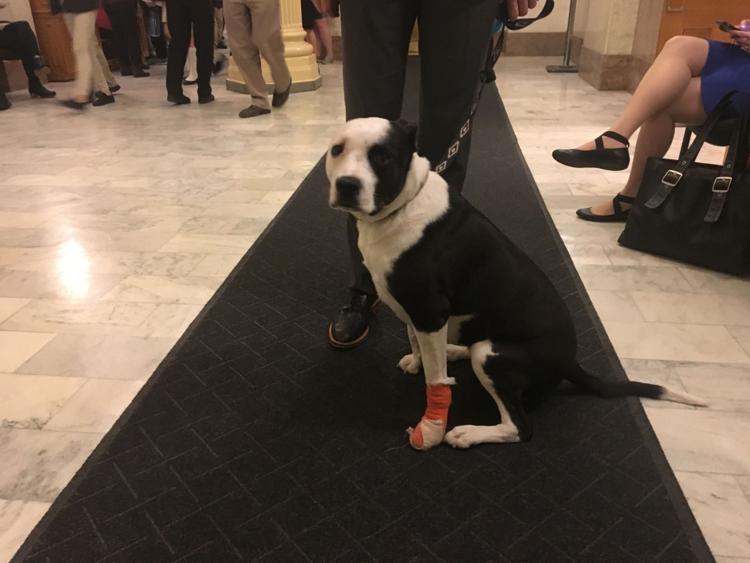 This is an interesting situation. Rep. Dylan Roberts of Eagle brought his pit mix, Hattie, to the Capitol this week to keep an eye on her (or to have his aide do it) since she is newly operated on. She lost a nail the other day and refuses to wear the Cone of Shame. Hattie is about 3-1/2 and was brought to her forever home from the Boulder Valley Humane Society. 
Hattie got her name from Roberts' fiance, who named her after Sen. Hattie Caraway of Arkansas, the first woman to be elected to a full term in the U.S. Senate. 
While pit bulls are banned in Denver, Roberts insists she's less than 50 percent pit. She's very sweet but appears none too happy about the current state of her foot.
Finally... A note to the Colorado Eye Physicians and Surgeons who provided squeezable eyeballs to lawmakers this week. Gross, people! (and they're rubber stress balls, just in case you were wondering. Capitol M was hoping that the lens would pop up when squeezed, but NOOOOO.)