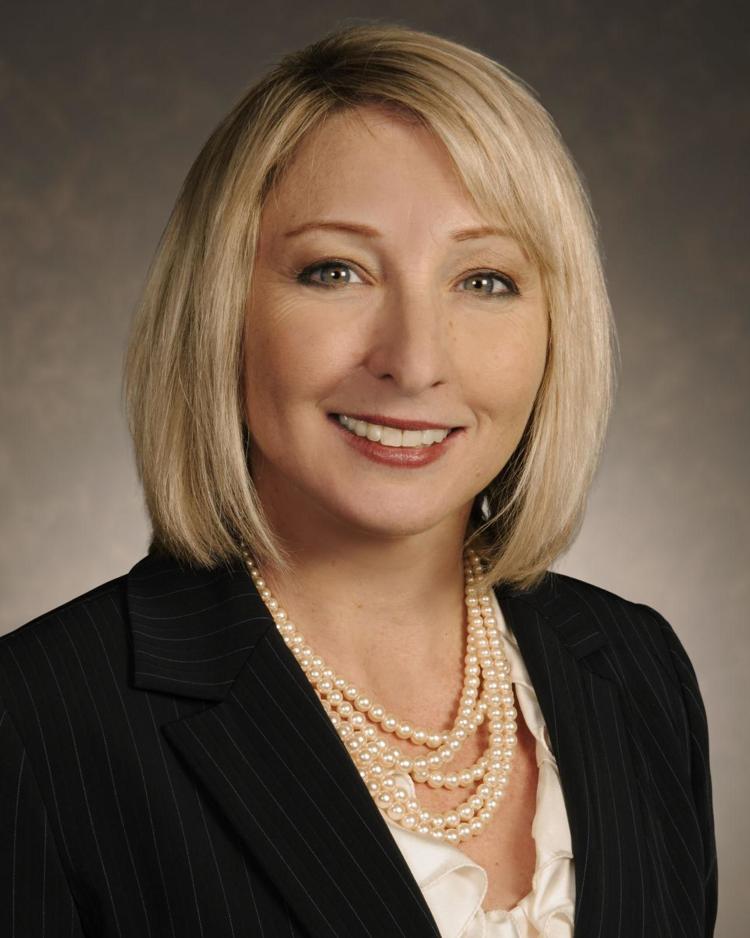 Colorado businesses are the backbone of our diverse and vibrant economy, creating jobs, contributing billions of dollars in tax revenue, and making our state one of the best places to live and work in the nation.
While we've experienced substantial economic growth in recent years, we must not take it for granted. The business community in Colorado is currently facing an overwhelming amount of new costs due to well-intended, but expensive, policies coming from state and local lawmakers.
From the increasing minimum wage and new overtime rules to growing health care costs and a potential paid family leave mandate — any one of these policies alone could shutter the doors of businesses across the state. Together, combined with the looming risk of an economic downturn, the consequences could be significant.
Looking ahead at the 2020 legislative session, we're asking lawmakers to be mindful of all the new costs employers are incurring; to limit future burdens on business, and to help us sustain economic growth into the next decade.
Paid family and medical leave: Don't bite off more than we can chew
The legislature will inevitably contemplate a state-run family and medical leave insurance program for the sixth time in seven years. Last year's legislation, Senate Bill 188, failed due to concerns about the solvency of the program. The Colorado Chamber questioned the cost projections of the already $1 billion-per-year program, worried the total cost was vastly underestimated compared to similar programs in other states. Lawmakers rightly tapped the breaks on SB 188 and instead created a task force to study the program further.
An analysis provided to the task force earlier this month confirmed the concerns raised by the business community. In order to provide a similar level of benefits to SB 188, it will cost more than twice what the legislature projected — approximately $2.3 billion per year. And while the original legislation projected that only 3% of eligible workers would use the program in any given year, the analysis anticipated more than double that rate — between 7 and 8%, which more closely follows other states with similar programs. In short, a state-run paid family and medical leave program would be very expensive.
We hope that lawmakers will take a measured and pragmatic approach to this issue and seriously consider how such a program will impact businesses and employees across the state. Don't punish businesses that are already making efforts to provide paid leave to their employees. Keep it affordable and start small. We also hope that lawmakers consider other approaches besides creating new mandatory multibillion-dollar government program.
The public health insurance option could shift costs to employer-sponsored plans
Governor Polis has made health care affordability one of his signature priorities, and part of that initiative is a public-option proposal, which would start with individual health plans and expand to employer-sponsored and group plans in the future.
While we are all in agreement that health care is too expensive and we broadly support the goal of finding ways to drive prices down, this state-option proposal raises more questions than answers on how exactly it will accomplish that goal. Further, we fear that several key provisions of the plan could have the unintended consequence of making health care more expensive for the majority of Coloradans.
For example, the plan would allow the state to set the rates that hospitals or providers are allowed to charge for their services. We're concerned that this government interference in the market would inherently shift costs to employer-sponsored plans in order to lower costs for individual plans — meaning that if you currently receive health insurance through your employer, your premiums could increase to lower costs for everyone else.
There are too many unknowns in this proposal with the potential of a domino effect of higher prices for patients and employers — which inherently increases the cost of doing business in Colorado. We hope the legislature will be aware of these risks and consider alternatives to lowering the cost of health care for all Coloradans.
Adequately fund transportation
For years, the Colorado legislature has struggled to properly fund transportation across the state. Ballot measures to increase taxes consistently fail with voters, and our growing transportation challenges could lead to serious problems across every industry — from manufacturing to energy to retail to tourism.
Transportation is key to a healthy and prosperous economic climate; businesses need to have the ability to efficiently transport goods and services from point A to point B, and workers need to be able to easily and efficiently get to their jobs. Further, Colorado is experiencing rapid growth that will likely continue through the years, and we have to keep up.
Several proposals will be debated in the legislature to address the issue — from new financing tools to regional approaches to allocating funds from general revenue. We hope that lawmakers from both sides of the aisle will come together to find a long-term solution for meeting our transportation and infrastructure needs statewide.
Loren Furman is the senior vice president of state and federal relations for the Colorado Chamber of Commerce.