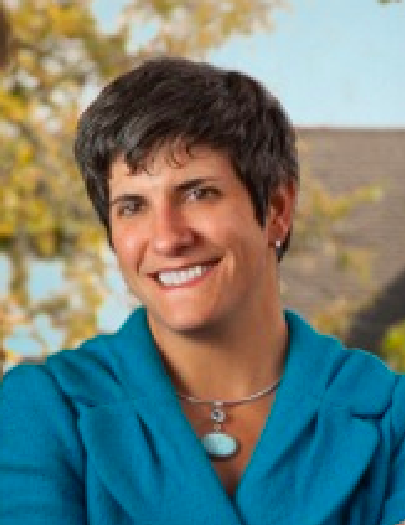 In the advocacy world as with everywhere else, hope springs eternal with the promise of a new calendar year and a new legislative session. 
During 2019, Colorado Center on Law and Policy (CCLP) developed, led and supported several bills to promote racial equity and economic security for Coloradans experiencing poverty. The measures include House Bill 1223, which helps Coloradans with disabilities apply for financial assistance from the Supplemental Security Income and Social Security Disability Insurance programs; and a slew of tenants' rights bills, including Senate Bill 180, which established a first-ever $750,000 statewide legal defense fund for Coloradans facing eviction. 
Appropriately, we are approaching 2020 with a clear vision of our policy agenda to forge pathways from poverty. While we will support many bills over the next few months, here are three priorities for the year ahead: 
Removing dismissed eviction records from public view: Colorado tenants already challenged by the state's tight rental market should not be set back by an eviction case that has been dismissed by a court — especially if the filing is unfounded or retaliatory. 
Under current law, tenants can end up losing even if they win a case against their landlord because of the "scarlet letter" associated with an eviction filing, which can become a barrier to obtaining housing. As a result, renters are afraid to defend their rights in court and will pay an unfair or meritless fee out of pocket to avoid the stigma of a court record in Colorado's competitive rental market. 
Fortunately, a bill to be sponsored by Rep. Dominique Jackson and Sen. Faith Winter would suppress eviction filings from public access while an eviction case is pending and remove them from public view if they are dismissed. Simply put, an eviction filing is not an accurate reflection of someone's rental history and should not be used to deny anyone housing. If passed, this bill will ensure that fewer Coloradans will face such an ordeal. 
Health insurance auto-screening through tax filing: Roughly 1.2 million Coloradans rely on Medicaid (known as Health First Colorado) and the Colorado Children's Health Insurance Program (CHP+) to access health care. 
Sadly, enrollment for the programs has declined in recent years amid federal pressure, increased paperwork and terminations based on returned mail and bureaucratic hurdles. With enrollment declining, it is essential that eligible-but-not-enrolled Coloradans get coverage for the good of their health and their families' health. 
To that point, we are working with Rep. Susan Lontine and our partners at Colorado Consumer Health Initiative and Colorado Fiscal Institute on legislation that will trigger prompts to apply for Medicaid or Advance Premium Tax Credits (PTCs) through the regular tax-filing process. Estimates show that using income-tax returns to streamline enrollment into health coverage could potentially reach 21,000 uninsured children who qualify for Medicaid or CHP+ and connect up to 141,000 eligible-but-uninsured Coloradans to PTCs that could significantly defray their coverage costs. 
Cost-of-living adjustments for TANF recipients: Coloradans who participate in Colorado Works, Colorado's version of the federal Temporary Aid to Needy Families (TANF) program, usually have no other source of income than basic cash-assistance payments. In 2018, the state's Human Services Board approved a 10% increase — the first in 10 years — for Coloradans receiving basic cash assistance. Prior to the increase, a Coloradan with two children received a maximum of $462 a month in cash assistance — an amount barely enough to cover food and hygiene products, let alone rent. 
Recognizing that poverty can inhibit early brain development and negatively affect a child's ability to succeed in school, our partners at Colorado Children's Campaign are working with us on legislation that would add a cost-of-living adjustment to Coloradans who receive Temporary Assistance for Needy Families (TANF) benefits. 
Sen. Rhonda Fields, Sen. Dominick Moreno and Rep. Monica Duran and Rep. James Coleman are sponsoring a bill that would increase basic cash assistance to make up for the lack of adjustment for inflation while implementing a cost-of-living adjustment so that the value of the basic cash assistance doesn't erode in the future. 
While none of these proposed bills offer a full solution for Coloradans facing poverty, they could reinforce access to food, housing, health and income that everyone needs. 
We are hopeful that these proposals — along with many other good bills — will garner support from legislators, Gov. Polis, and most importantly their constituents in the weeks and months to come. 
Tiffani Lennon is the executive director of Colorado Center on Law and Policy, a nonprofit research, legislative and legal advocacy organization committed to promoting racial equity and economic security for Coloradans facing poverty. She can be reached via email at tlennon@cclponline.org.