The Colorado House and Senate district map being toured around the state for public input doesn't provide adequate voting power to the state's Hispanic and Latino communities, according to the Colorado Latino Leadership Advocacy & Research Organization.
The prominent statewide advocacy organization proposed a total overhaul of the proposed legislative district maps, with a special emphasis on empowering minority communities.
The map proposed by CCLARO was designed, the group's leadership said at a Tuesday press conference, to prioritize building districts around minority communities, and would create significantly more districts with minority composition above 30%, a threshold academics consider for having influence in district election outcomes.
They emphasized that while Hispanic Coloradans make up about a quarter of the population, Hispanic representation in the state legislature has been closer to half that.
The CLLARO proposed map would create 16 Colorado House districts with Hispanic voting age composition above 30%, where the preliminary draft map has only 12. And the group's Senate map would have 10 districts with Hispanic composition above 30%, where the preliminary draft map has only seven.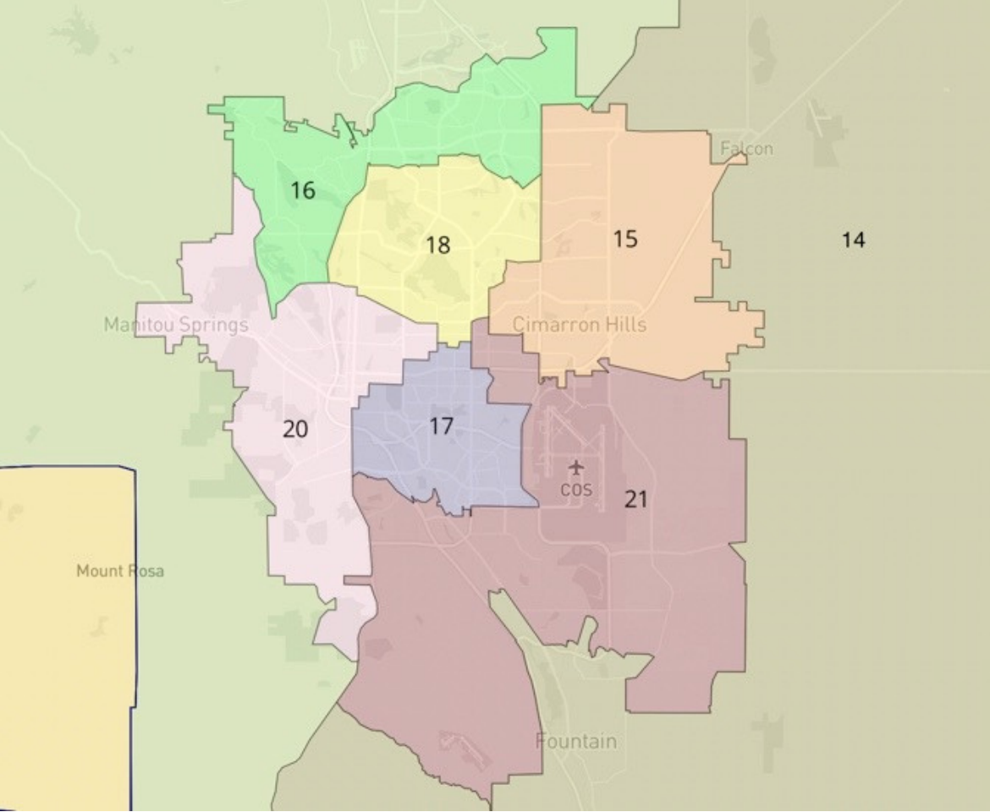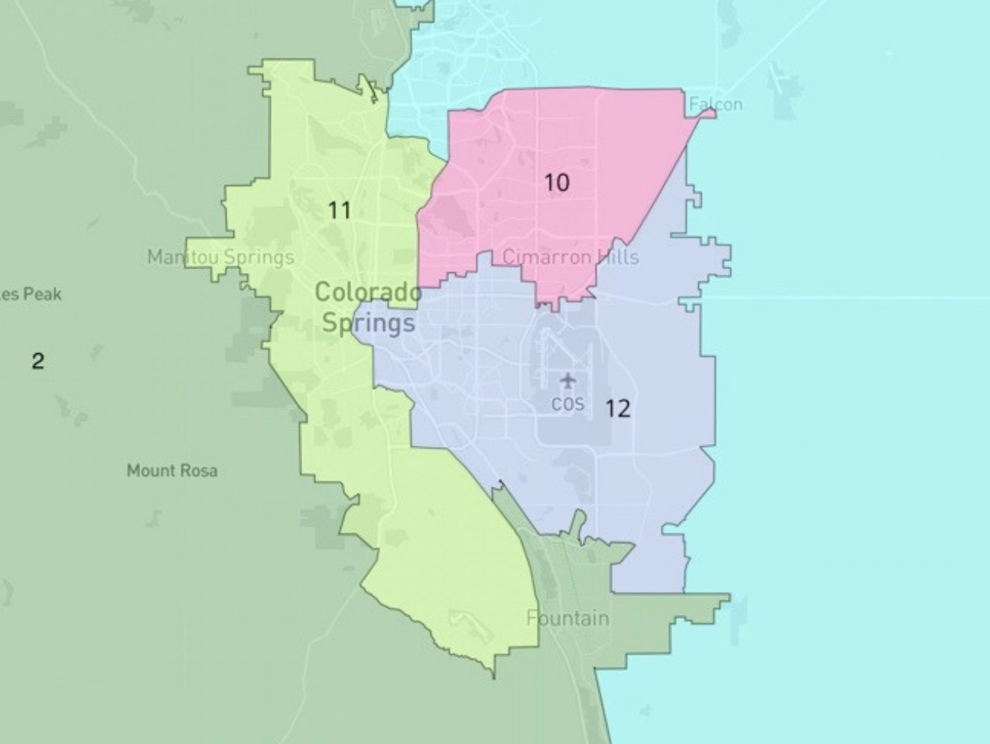 For the House district map, the group focused on several districts in the Denver-metro area, both in the urban center, and also on the western, northern and eastern boundaries of Denver County, where areas with higher minority composition cross over county boundaries into Jefferson, Adams and Arapahoe counties.
In recent weeks, the legislative redistricting commissioners had also heard from current and former elected officials who represent Denver's Black community, some in areas that overlap with the Hispanic communities, urging the commissioners to redraw the preliminary draft map's districts in order to better reflect the communities in those areas, and CCLARO's generally follows the suggestions that had been raised by the Black community leaders.
CLLARO's map also includes two House districts with high Hispanic composition in southern Colorado in Pueblo and the San Luis Valley, as well as one in the Roaring Fork Valley and one in Colorado Springs with 33% Hispanic composition and 18% Black composition. The San Luis Valley district, home to House District 62, had previously been designated a "minority-majority" district by the state Supreme Court in 1996 and by two previous redistricting commissions in 2001 and 2011, and based on the 1965 Voting Rights Act.
One of the Pueblo districts and the central-Colorado Springs district, because their minority compositions together add up to a majority of the population are called "coalition districts" by some, for the purposes of Voting Rights Act compliance, where multiple minority communities can be grouped and considered a unified and protected voting bloc, if election data analysis supports it.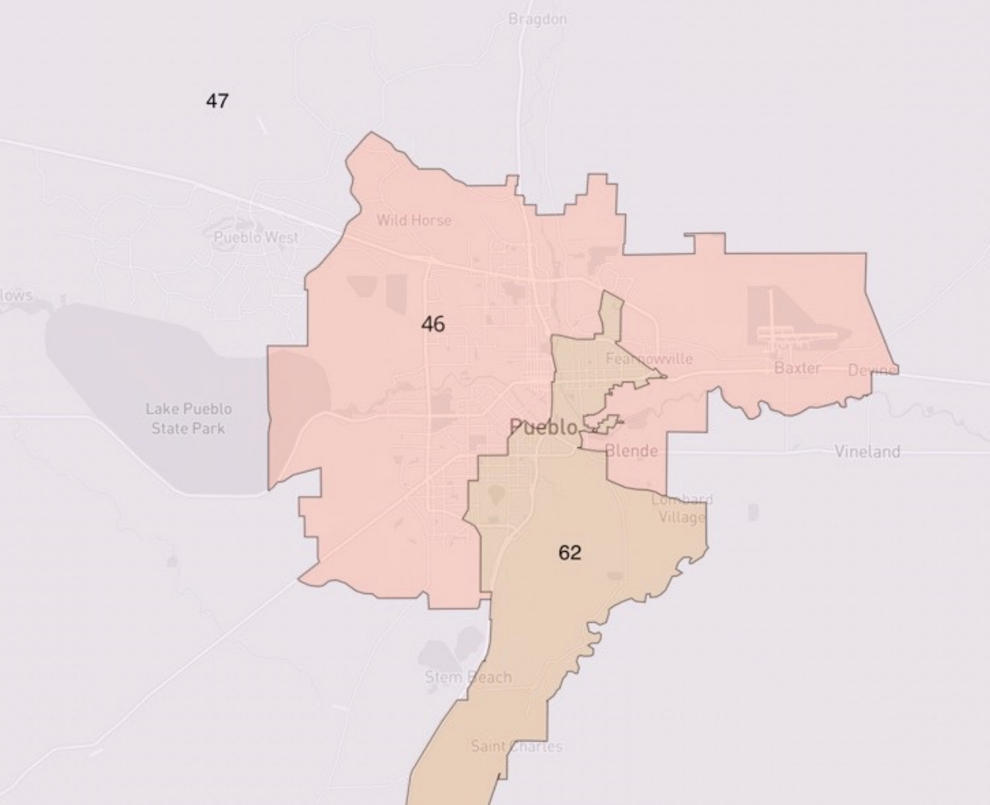 The group's map also identified House districts that can be drawn with Hispanic composition above 30% in Greeley, as well as two districts that could have slightly less than 30% Hispanic composition, in Longmont and the Eagle/Summit/Lake/Chaffee counties area.
On the group's Senate map, southern Colorado would be well served by minority influence districts, they said, with a Senate district for Pueblo that would be nearly half Hispanic. It also includes one for the central and southeastern part of Colorado Springs that would be about 29% Hispanic and about 16% Black. And it would create one encompassing the San Luis Valley and Arkansas River Valley that would have about 29% Hispanic composition, but also 7% Native American composition, notable for not splitting the state's Native American population. The nonpartisan legislative staff's first map divided the Ute Mountain Ute and Southern Ute reservations into two Senate districts.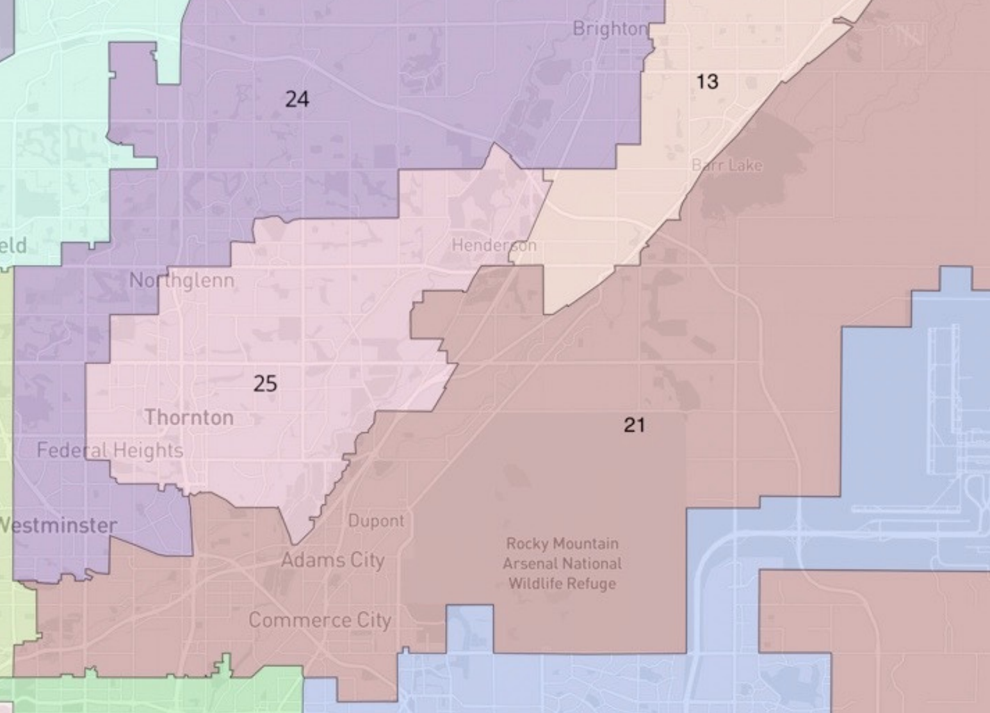 CLLARO's map also includes several Senate districts in the Denver-metro area, including more coalition districts. One would be in Aurora with a 30% Hispanic, 21% Black and 7% Asian composition, as well as another in Denver with a 35% Hispanic and 25% Black composition.
The arguments leveled at the commissioners, now by both Black and Hispanic community leaders, centers on the 1965 Voting Rights Act, which requires empowering minority communities where possible and prohibits diluting minority voting power. Both groups have specifically raised the fact that the commissions' staff said the preliminary maps were created without an emphasis on maximizing minority voting power.
The final 2020 U.S. Census Bureau data will be released Thursday, allowing the redistricting commissioners to adjust the preliminary maps, drawn by the nonpartisan legislative staff and based on 2015-2019 census bureau survey estimates, and integrate the public input they've received during the past several weeks.
Colorado Politics reporter Marianne Goodland contributed to this article.