After easily winning reelection to a third term chairing the El Paso County Republican Party on Saturday in Colorado Springs, Vickie Tonkins appears to have cemented control of the organization with her allies nearly running the table in races for other local party positions, according to vote totals released after the GOP concluded its reorganization meeting.
In addition to winning the county party's vice chair and secretary positions, Tonkins supporters carried all but five of the 28 bonus member slots up for election, as well as most of the county's district officer posts, giving her an overwhelming majority on the party's executive committee, its chief governing body.
While Tonkins allies says that means the county party will present a unified face going forward, members of the loosely knit losing faction warn that Republicans in Colorado's largest county are more divided than ever.
The county party election took place at a meeting overseen by Gregory Carlson, a parliamentarian and former chair from neighboring Fremont County, after the state GOP stepped in late last month and issued an unprecedented order requiring outside supervision in response to complaints that Tonkins was stacking the deck for her side.
Although she initially planned to hold a competing party reorganization meeting on Saturday, Tonkins shifted gears after a district court judge dismissed a lawsuit she led seeking to prohibit the state GOP and its chair, Kristi Burton Brown, from telling the county party how to conduct its election.
In the wake of their rout, some of the Republicans who failed to dislodge Tonkins say they'll move ahead with plans to operate Peak Republicans, a rival political organization devoted to supporting GOP candidates and elected officials they maintain have faced open hostility from the county party under Tonkins' reign.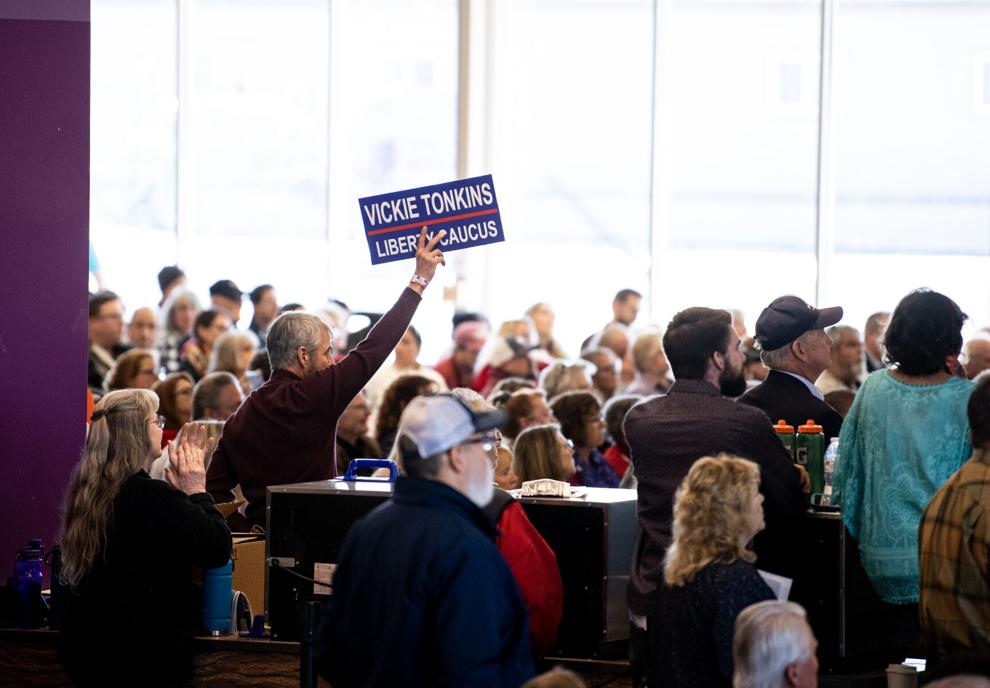 The rift in El Paso County echoes an ongoing battle within the GOP at the national level that roughly falls along lines between supporters of former President Donald Trump and his MAGA movement and the more traditional wing of the Republican Party.
"The grass roots were motivated to show up and vote out the old guard establishment who have been sowing division within the county party and against Vickie," former state Rep. Dave Williams, R-Colorado Springs, a longtime Tonkins ally, told Colorado Politics in a text message. "In the end, the voters brought unity to the leadership team and rebuked the Peak Republicans and the chaos they created."
"I'm just thankful," Tonkins said in an email to Colorado Politics, referring to her reelection to a third two-year term chairing the party. She didn't respond, however, to a request for further comment about how well her supporters did in elections for bonus members, which are apportioned to larger counties based on Republican turnout for top-ticket candidates in the most recent election.
Longtime Republican volunteer Jody Richie, who co-founded the Peak Republicans last year with former state Rep. Lois Landgraf, R-Colorado Springs, said the group intends to continue offering an alternative to the county party.
"I believe nothing has really changed, unfortunately," Richie said in a text message. "We still have two unreconciled groups of Republicans in our county. However, Peak Republicans is still here and will be supporting our Republican elected officials, candidates and our causes. Our hope is to begin rebuilding our Republican base toward the 2024 presidential election."
The stakes are high, since El Paso County boasts the state's largest pool of Republican voters — at one point, it ranked among the top five GOP counties in the country — and is considered crucial to winning statewide races in Colorado. The point was driven home in last year's election when the county's Republican vote didn't meet expectations and Democrats swept the statewide ballot.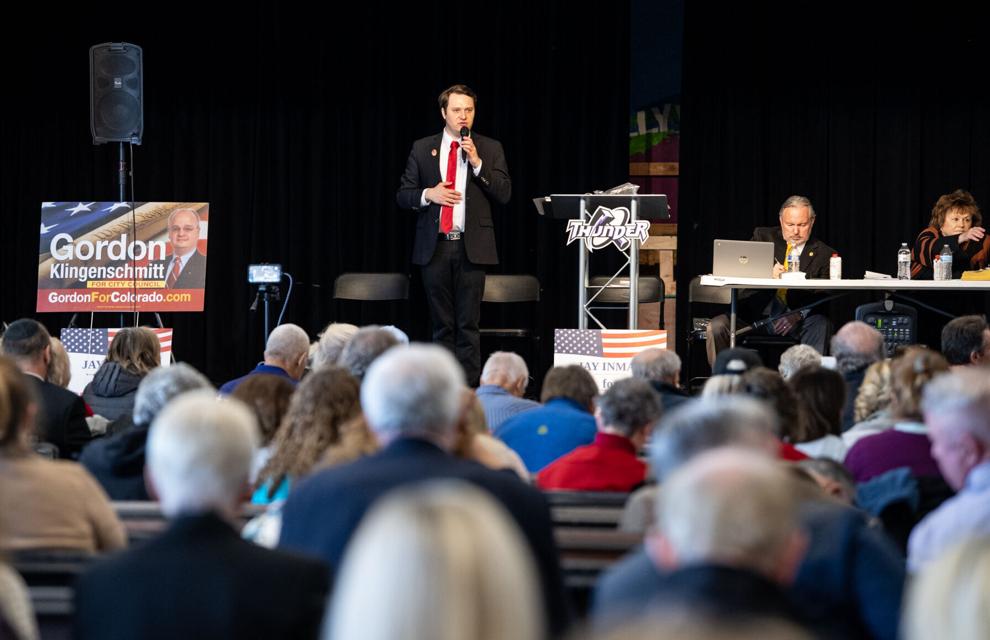 Daniel Cole, a veteran GOP consultant and former executive director of the county party, told Colorado Politics on Tuesday that Tonkins appears to be taking the party in a direction that won't help Republicans win election.
"There's a disconnect between the faction that controls the county party apparatus and the county's Republican voters at large," Cole said in a text message. "Remember that every 2022 primary candidate supported by Vickie's crew lost their primaries, most by a 2-1 margin."
Some of the Republican primary candidates who lost their bids for the nomination last year won party officer positions this weekend in the districts where they ran, including Commissioner District 1 chair Lindsey Moore, who lost the primary to County Commissioner Holly Williams, and Senate District 9 chair Lynda Zamora Wilson, who failed to unseat state Sen. Paul Lundeen, R-Monument.
Additionally, unsuccessful county sheriff candidate Todd Watkins was elected county vice chair on Tonkins' slate, along with county secretary Adrianna Cuva.
The party officer Watkins is replacing, outgoing vice chair Karl Schneider, who didn't seek reelection, pulled no punches describing his reaction to Tonkins winning full control of the party.
"I'm concerned about the county party using the name 'Republican' because Vickie and her crew will continue to use it as a surrogate for their extremist, ideological, fascist point of view," said Schneider, who was a vocal critic of Tonkins throughout his two-year term, including calling on her to resign multiple times. "It besmirches the character of Republicans everywhere."
Schneider said he plans to help Peak Republicans and individual candidates but, for now, is done with the local GOP.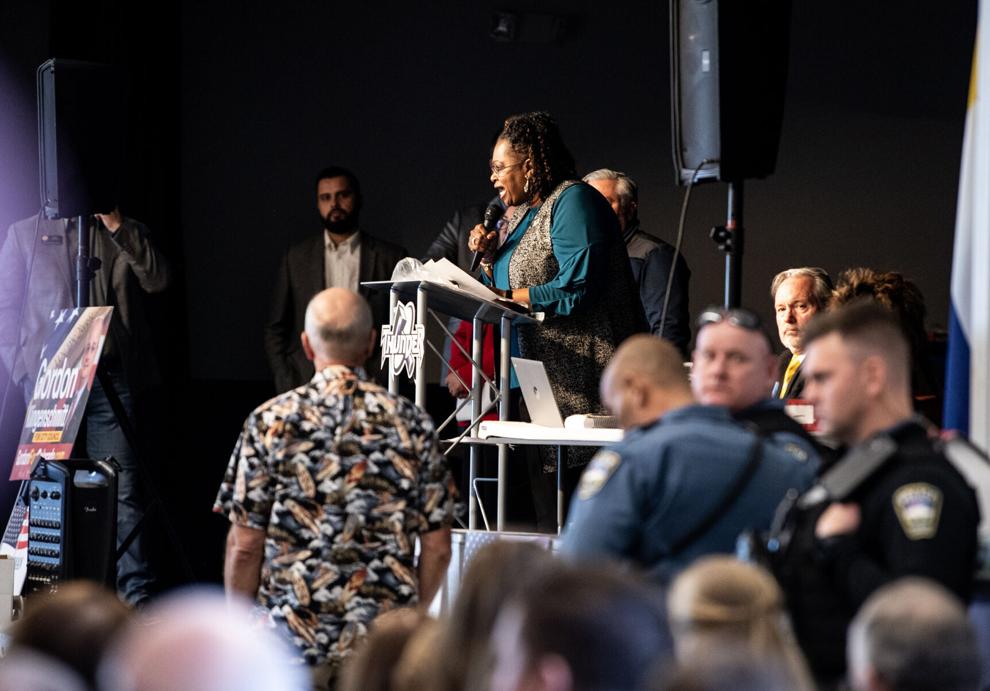 "We've got to get out there, we've got to support Republicans, because the El Paso County party has proven, based on its history, that they won't support your average Republican — you have to be an extreme Republican," he said.
"Vickie is going to further the type of Republicans who are ideologically pure — I don't know who anointed them with oil — but as a result of pushing those types of people forward, the party will continue to lose. It's unfortunate, because in order for Republicans to be effective and have a voice, they have to have people in the seats in the legislature.
"Absent that, all they're going to be doing is screaming from the mountaintop, and that's it. All these people want to do is scream divisiveness and anger and 'the sky is falling,' and it's not."
Added Schneider: "I don't think the Republican Party of El Paso County is good for Republicans, and it certainly is not good for society."
Landgraf, who was among the GOP officials who petitioned the state party to intervene in last weekend's county party election, said that the organizers behind Peak Republicans plan to proceed the same as they would have whether Tonkins and her allies won or not.
"We always planned to be a policy center, a reference center, an education center for Republicans," she said. "We welcome anybody who wants to come by, see what we're doing. We're happy to help people regardless of where they stand on the conservative spectrum."
Noting that the group recently moved to a new office near the one it occupied last year, near Interstate 25 and Garden of the Gods Road, Landgraf added that she has no interest in criticizing Tonkins.
"We always believed that we were just helping candidates get elected," she said. "Our goal was to have a fair meeting, and she got her people out, they voted, and that's the way it is, fair and square. We will do our thing, and they can do their thing, and that's fine."