Supporters of abortion rights and Democratic strategists tell Colorado Politics that the shockwaves felt last week in response to a leaked draft of a Supreme Court opinion to overturn Roe v. Wade could echo through the November election, scrambling the typical midterm equation by turning a referendum on an unpopular President Biden and the Democrats' control of state government into a choice between the two parties' positions on abortion.
Add to that the possibility Colorado voters could be faced with a statewide ballot measure to criminalize abortion, and a wide enthusiasm gap that currently favors Republicans could close, reducing the GOP's advantage among an unhappy electorate.
Republicans and their anti-abortion allies, however, counter that the prospect of sending decisions on abortion back to the states will likely energize abortion opponents, while also insisting that the top issues that have been driving voters — including inflation and crime — will sway the electorate more than a court ruling that won't immediately change the situation in Colorado.
"What they intend to do is take away a constitutional right that's been in existence for almost 50 years," Laura Chapin, a spokesperson for Cobalt, the state's leading abortion-rights organization, told Colorado Politics. "That's a whole different ballgame."
While candidates and abortion-rights advocates have long warned that the rights guaranteed by Roe are in danger, Chapin said that a decision and its immediate effects — including triggering laws to outlaw abortion in neighboring states — will activate voters in ways the issue hasn't in previous years.
"It is not a hypothetical," she said. "When you have an actual case overturning Roe that is concrete, voters understand that in a different way. Everybody keeps saying, 'My daughters are going to have fewer rights than I did,' and that's a very real thing."
Added Chapin: "Every bit of polling I've seen shows that abortion and reproductive rights is one of the few things that increases enthusiasm among the Democratic base and makes unaffiliateds more likely to vote Democratic."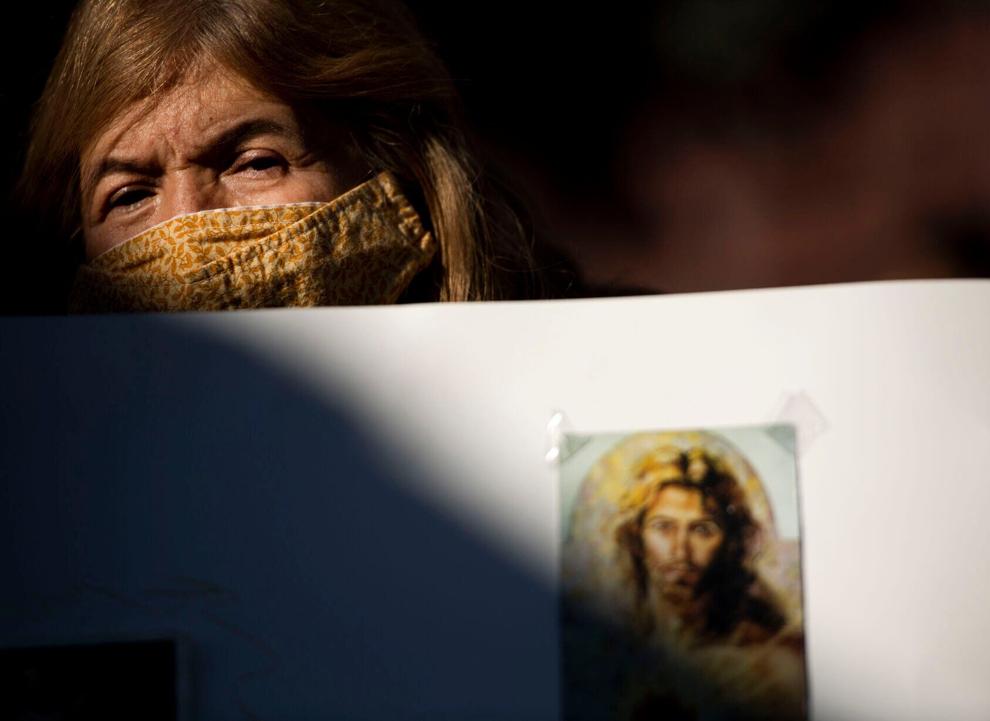 Republican strategist Dick Wadhams, a former chairman of the Colorado GOP, told Colorado Politics he thinks state Democrats are misreading the potential effects of a decision that has been anticipated since at least last fall, when the Supreme Court heard arguments in cases involving Texas and Mississippi laws that would restrict access to abortion.
"I think the Democrats are overestimating the impact the Roe v. Wade decision is going to have," Wadhams said. "This Supreme Court decision doesn't give me a lot of heartburn. It's not going to obscure the issues that people are confronting on a daily basis."
Wadhams said it's the latest example of the party in power "being masters of whistling past the graveyard," as voters grow more unhappy with the way things are being run in Colorado. 
"I watch these Democrats with dour faces condemn a Roe v Wade repeal and talk about how our nation is in peril, but behind the scenes they're doing cartwheels. They think this is the silver bullet that's going to save them in this election," he said.
Even if the court decision goes as far as the draft opinion published last week by Politico, though, Wadhams said he thinks it won't influence voters nearly as much as widespread inflation, high gas prices and what he described as the palpable danger felt by Coloradans amid a rising crime rate, among other issues.
"I just don't get the impression that these issues are going to be overshadowed by any of this," he said. "I don't think we've ever seen an issue with the intensity of inflation — and you can add in crime and the border."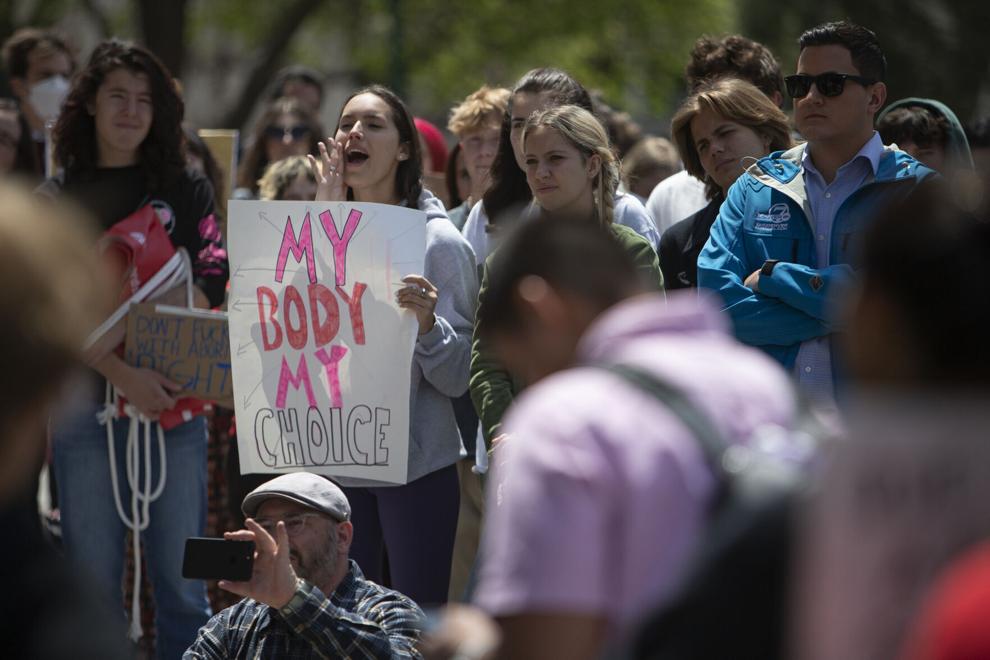 Those issues confront voters every time they turn around, he maintained.
"Their house is going to be broken into, their car's going to be stolen, filling up the gas tank is almost a traumatic experience. The professional pro-choice politicians who think there's no other issue on earth than abortion — I've got news for you. Not every voter feels that way."
What's more, Wadhams said, "the abortion decision is going to be academic to most voters," particularly after the Democratic-controlled legislature passed and Gov. Jared Polis signed the Reproductive Health Equity Act earlier this session. The bill, which goes further than Roe, codifies and guarantees the right to an abortion in state law.
"Democrats have done their thing," Wadhams said. "So, what's the threat in Colorado to their point of view?"
Craig Hughes, a veteran Democratic strategist, said the possible decision's effects will be amplified if supporters of Proposition 56 succeed in gathering enough signatures to put the measure on the fall ballot.
"This isn't theoretical anymore," Hughes said. "You would literally be in a situation if that ballot measure would pass, abortion would become illegal immediately. It would be a seismic game-changer if that were to pass."
The ballot initiative, which lacks backing from Colorado's leading anti-abortion organizations, would make it "'unlawful for any person to murder a child' at any time prior to, during, or after birth," according to the Colorado Life Initiative Committee, a new group formed to promote the ballot initiative.
"There are no exceptions," Angela Eicher, one of the measure's sponsors, said in a statement. "It's simple. We protect all children equally from murder. Thereby, we also protect parents and society from the trauma and ripple effects of killing a child."
Jeff Hunt, director of the Centennial Institute at Colorado Christian University and one of the most prominent evangelical voices on the state's political scene, told Colorado Politics he's doubtful the measure will make the ballot.
"The pro-life community is split," he said, adding that neither the Catholic Archdiocese of Denver nor Colorado Christian University has decided to support the measure.
"The majority looks at women equally as victims of the abortion industry as the unborn child," he said, adding that the initiative "as it is currently written would put everybody involved in prison for murder, including the woman."
Eicher told Colorado Politics that isn't what its sponsors want to happen, though she acknowledged that some potential allies have stayed on the sideline due to that interpretation of the initiative's language.
"Our actual intent is it would criminalize the people who are murdering children — abortionists or the industry of abortion," she said. "They would be criminalized, not the mother."
Eicher acknowledged that the measure's sponsors are facing an uphill battle, as volunteers attempt to gather more than 120,000 signatures required from registered Colorado voters by Aug. 8, but she said they're taking the same approach that's gotten the proposal to this point.
"We're just trusting in God," she said.
Chapin said abortion-rights supporters are in discussions about attempting to put some "proactive" measures on the state ballot in 2024, including adding the provisions of the Reproductive Health Equity Act signed earlier this spring into the state constitution and — in what could be a separate ballot measure — removing from the Colorado constitution a voter-passed ban on state funding for abortions.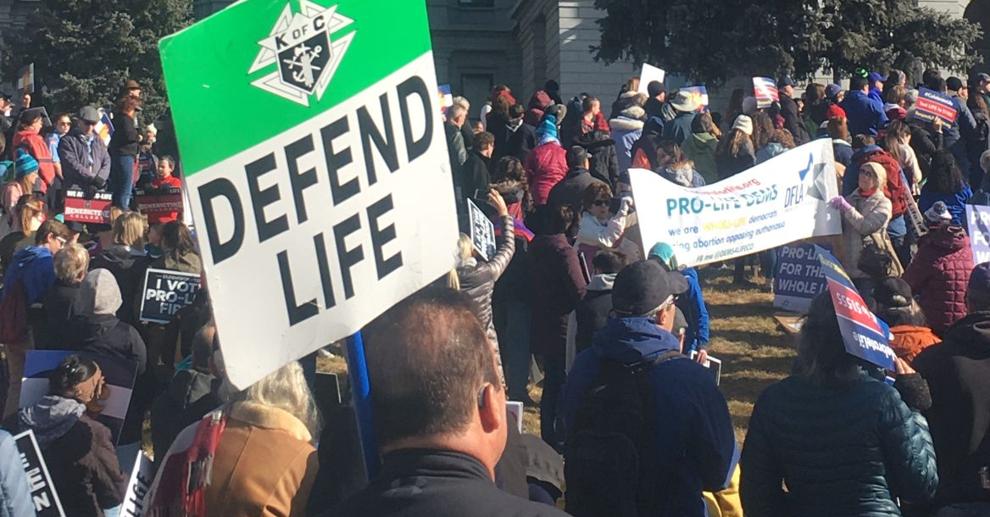 Whether the November ballot includes a measure to outlaw abortion or not, Chapin said she's confident state voters will continue to vote against anti-abortion efforts, as they have every time they've appeared on the state ballot this century. That also includes voting against politicians who support overturning Roe or otherwise restricting access to abortion, she added.
"I don't think it changes the fundamental math about how people feel about abortion rights in this state," Chapin said. "The fundamental math here is people do not believe government has a right to be a part of this decision. I don't see that changing."
Hughes made a similar point.
"Roe, period, will be huge issue in this election, a huge motivating factor," he said.
"This is a pro-choice state. Being on the wrong side of the issue is going to be very hurtful, and if there's a ballot measure to change Colorado law to outlaw abortion under all circumstances, that just heightens it that much more. But the danger is real and imminent. It's not just in Oklahoma and Texas. It's here too," Hughes said, referencing two states that have recently passed laws to restrict abortion or ban it entirely.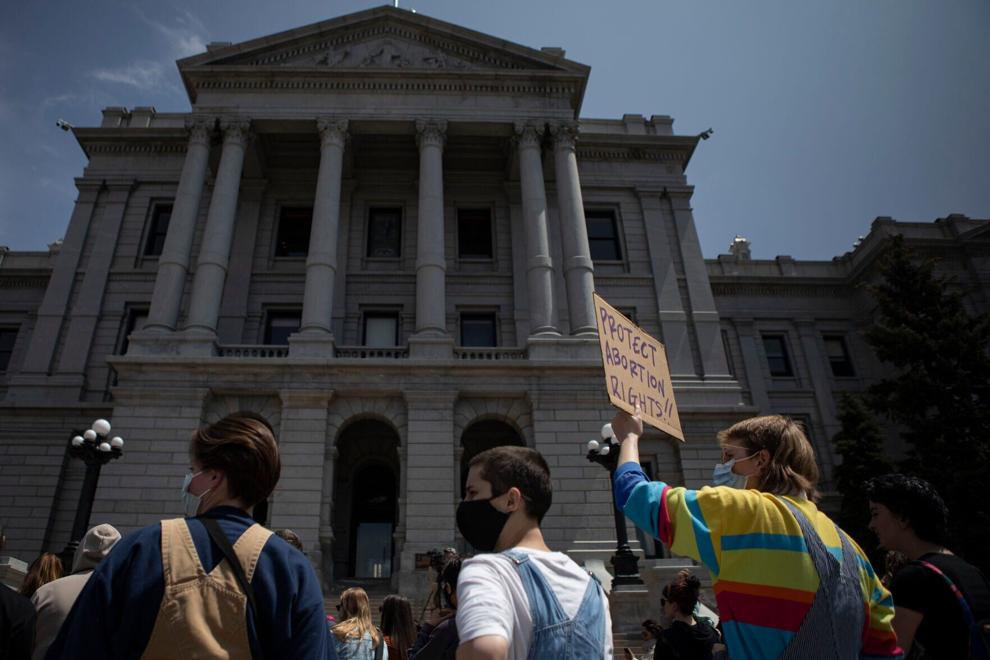 "There'll be a lot of issues that come into play in this election — inflation will be one, growth of the economy will be another," he said. "But I find it hard to believe that a pro-choice woman who is upset about higher gas prices will vote on that issue and not take into account the fact that Roe v Wade had just been overturned by the Supreme Court."
Hunt agreed that the aftermath of a Roe decision will have far-reaching effects on voter sentiment, though he argued its effects will go at least as far in the other direction.
"It's going to be part of every election going forward," he said, including in Republican primaries, where candidates have been able to argue that there is little they can do about abortion so long as Roe is in place.
"Decisions are now going to be made at the state level. You can't just rely on Roe v Wade and say, 'The decision's been made.' You're going to deal with this even in small, local elections," he said.
As far as emerging as a more decisive factor in GOP primaries, Hunt added: "The single largest single bloc of voters in the Republican Party are evangelicals. I imagine since this is such an important issue to evangelicals, it'll be a big motivating issue of them ... This was a driving force in getting evangelicals out in 2016 and 2020. Now, it gets even bigger at this point."