The third attempted recall of Gov. Jared Polis in as many years is expected to begin later this spring, and it could be the last of its kind — an omnibus election bill pending in the General Assembly promises to reshape how Coloradans remove an elected official they don't like. 
In a year of stern attention on Republican election bills in conservative states, the Democratic Senate Bill 250 slid onto the Colorado General Assembly's agenda quietly when it was introduced three-quarters of the way through the legislative session and had its first hearing on May 4.
Most notably, the 82-page bill includes new procedures and requirements for recall petitions and elections among managing drop boxes, registering to vote online using the last four digits of a Social Security number and uploading a signature.
Senate Majority Leader Steve Fenberg of Boulder, the author of the legislation, downplayed what critics see as raising the bar too high on recall elections, which, at least at the state level, tends to target Democrats.
Supporters, however, see the changes overall as leveling the field with clarity and consistency in this era of mistrust in democracy. They're looking to limit the use of recalls as a political tactic, rather than a remedy to legitimate misconduct in office. 
Two years ago a reform effort fizzled, after House Speaker KC Becker of Boulder and then-House Majority Leader Alec Garnett of Denver said they wanted to see a bipartisan agreement on the issue.
The bill's sponsors are all Democrats: Fenberg, Sen. Julie Gonzales of Denver with Reps. Susan Lontine of Denver and Yadira Caraveo of Thornton.
Fenberg  said the "vast majority" of changes are procedural, the result of a collaboration with the Colorado County Clerks Association, the Secretary of State's office and other "advocates."
Those advocates include America Votes, a progressive group from Washington, D.C., that works to increase voter turnout for Democratic candidates, and New Era Colorado, a Democratic group that works on registering younger voters that Fenberg founded. The state Democratic Party also collaborated on the legislation, a spokeswoman said.
If some of the provisions become law, they certainly would make the task of petition-gathering more difficult, including wearing badges that explain whether the person is a volunteer or a paid solicitor, how much the election  is expected to cost and to include a note of defense against the recall claims included on the petition.
Petition gatherers on recalls also would have to be licensed, which is already required for those who collect petitions for ballot initiatives.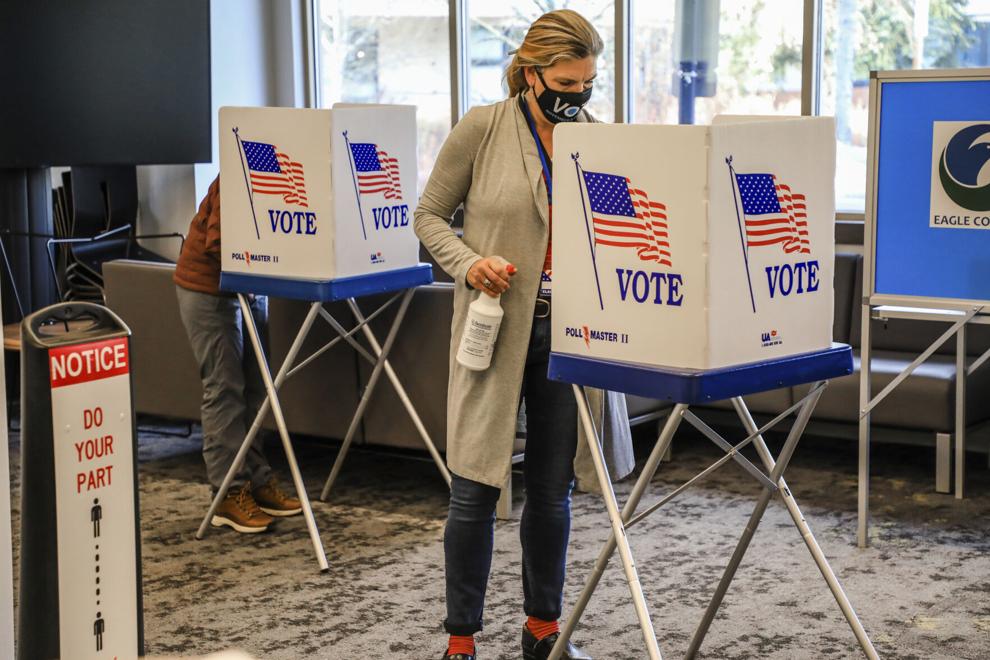 Skepticism rises
Especially slippery: Petition gatherers would be required to tell potential signers the truth, which Fenberg acknowledged could be a subjective call. 
"In the end, that judgment call is left to the voters, like most decisions in our election process," he said. "But if there is something blatantly false or clearly not accurate, I think that's maybe something somebody could take to a judge or potentially the Secretary of State's office. It's something that could be brought to the public's attention, and let the public make the final decision on it."
Jeff Roberts of the Colorado Freedom of Information Coalition sees looming legal problems. The state Constitution and state law prohibit any review of recall petition statements for a statewide office.
The state election manual states that "although it may not have profane or false statements, under statute and constitution, the statement is not subject to review. Thus, aside from ensuring the statement meets the 200-word limit, the [elections division] should consult the county attorney before taking any other action regarding the content of the statement."
Fenberg didn't see the changes as a big deal, though, even if Republicans view it differently.
"This takes us in a lot of the wrong directions, if you believe in the accuracy and fairness of the election process," Sen. Rob Woodward, R-Loveland, said. "I worry it takes us backwards in that effort."  
He and his GOP colleagues are working on amendments. He said the bill could work, if Republicans are allowed to help fix it. Failing that, they won't support it.
Woodward said he's seen "a slew of bills working through the process that protects the political class. This section of the bill is no different. This makes it as hard as possible for regular folks in Colorado to take away our power. Clearly I disagree that should be the case."
Sen. Jerry Sonnenberg, a Sterling Republican, sent a letter to the clerks association outlining his concerns with the bill. 
Those include the bill's language allowing clerks the ability to reject a ballot solely on a faulty signature, that the voter's record could be changed without a matching signature, that it allows 16-year-olds to vote in precinct caucuses and that an elector can submit the last four digits of the Society Security number for registering to vote without a matching signature.
The combination of these changes "makes it next to impossible to prove that a voter intended to vote twice if there are two or more ballots submitted." He also told Colorado Politics that the last four digits of a Social Security number is common practice for a lot of things, and that makes the potential for problems that much greater.
"How do you trust an election if you whittle away at the integrity of the entire system?" Sonnenberg asked. What worries him is whether someone can trust a country, state or even local jurisdiction "if you don't have confidence that the election was fair... . If I won an election by 100 votes under this system, would I trust that I actually won that election?"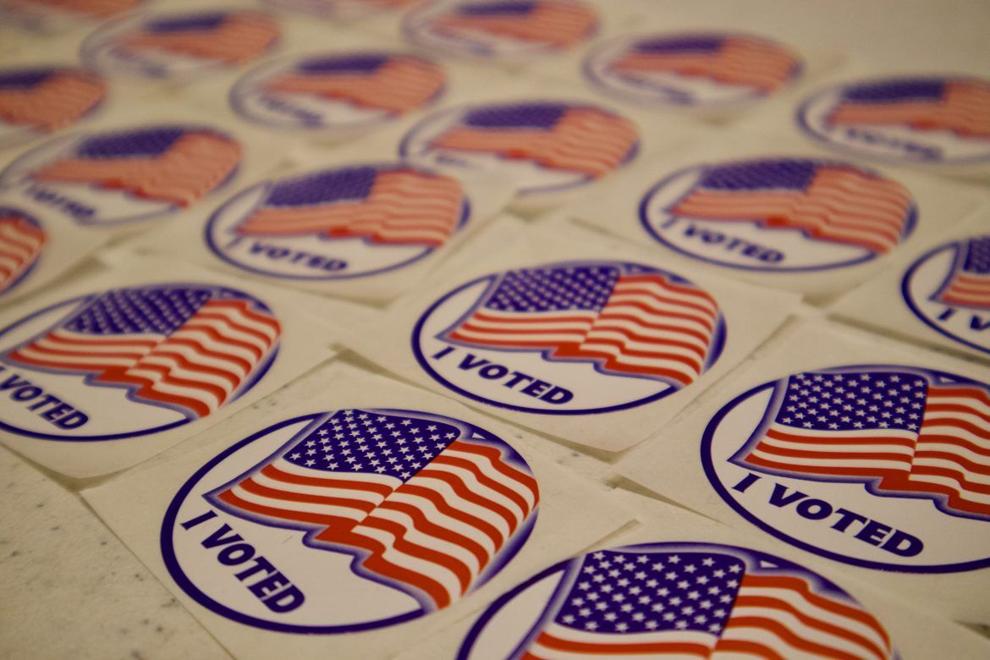 Ongoing campaigns
The rules of a recall now are pretty straightforward: valid signatures from 25% of the number of votes the subject received in the last elected. 
Factoring in the number of people in the opposing party already predisposed against an officeholder, that lowers the bar to find one in four voters against them.
The biggest recall effort in the last several years has been one launched with a lot of fanfare and not much in the way of signatures that targeted Polis. 
The 2021 Polis recall effort is being led by the same folks who tried but failed to submit even one signature in 2020.
Organizers told 9News last December they had collected less than 200,000 signatures in the 2020 effort. The group also went to court to get an extension, citing problems with collecting signatures due to COVID-19, but dropped that lawsuit in March, instead deciding to try another recall.
The Facebook group devoted to the 2021 Polis recall is also talking about taking on other statewide elected officials, most notably Secretary of State Jena Griswold, whom they deem "corrupt."
Recall Polis 2021 organizer Lori Cutunilli is getting ready for the late spring launch of the next Polis recall. She discussed how the recall language in SB250 would affect future such efforts. She said she doesn't think licensing petition-gatherers would stop the majority of her volunteers, but requiring information on costs of a special election is a concern. 
Democrats in Republican-held states have called election changes a form of intimidation on those who might vote against GOP candidates. Cutunilli saw that tactic at play in Colorado.
"I think they're trying to discourage people from signing, by saying there's an added cost for a special election," Cutunilli said.
In Colorado, the state pays all expenses if only state candidates or issues are on the ballot.
In 2013, when two state senators were ousted, taxpayers covered about $300,000 per district to administer the elections. That same year, Quinnipiac University conducted a Colorado poll that indicated likely voters opposed recalling legislators with whom they disagree 57% to 36%, instead favoring a wait for the regular reelection.
Cutunilli isn't concerned about the language on petition statements including false or profane language, given that they use an attorney to prepare those petition statements to ensure they are legal. She's also fine with the badge requirement, since her volunteers already use them. 
The rebuttal on a petition statement does, however, raise questions about just where that language would go: on the front page or on every single petition, which could reduce the number of signatures per page. She's not sure people would read those rebuttals anyway, stating that "people who are signing recalls have their own reasons, and living with the damage" cause by that elected officials, she said.  
Taken as a whole, "all of these changes are to discourage recalls, to insulate these elected officials from being held accountable to the people for their actions. We already have the strictest recall requirements in the country. Added requirements are an attempt to insulate themselves from recall."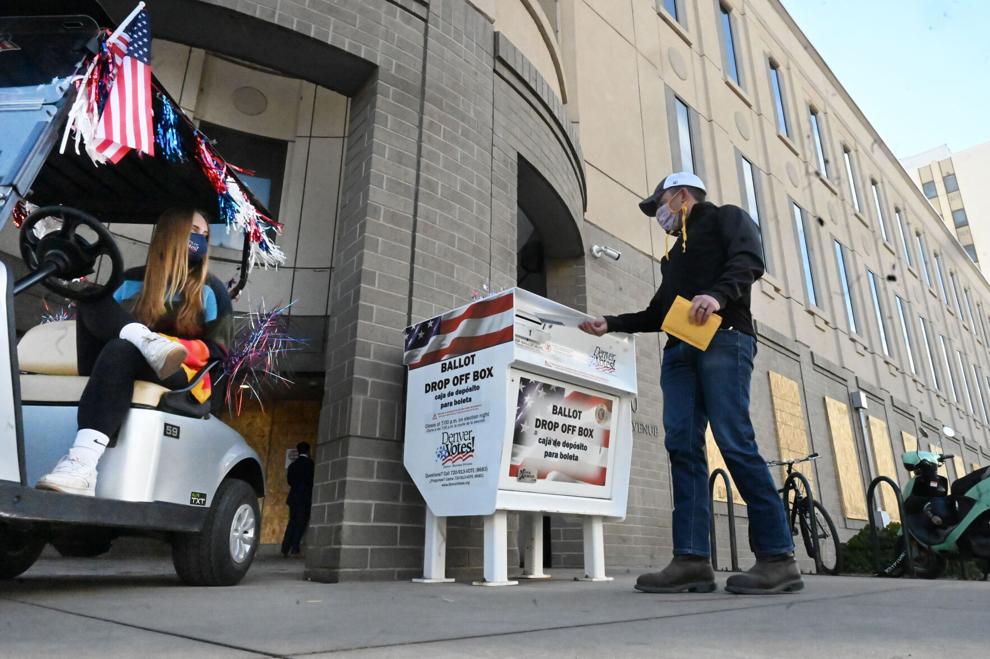 More than recalls
The bill does more than make recalls harder to get on the ballot.
The larger omnibus:
Sets up procedures for automatic voter registration, including allowing those without driver's licenses to use the last four digits of their Social Security number to do online registration.

Establishes requirements for how political parties are organized, as well as rules for precinct caucuses, county assemblies and vacancy committees.

Repeals the fee to nominate an unaffiliated candidate for president.

Changes requirements for voter service and polling centers, voting in person, and emergency voting.

Limits challenges to a person's right to vote to age, citizenship and residency.

Prohibits electioneering within 100 feet of a polling place.
The proposal  passed its first committee May 4 along partisan lines.
The Senate State, Veterans and Military Affairs Committee sent the bill to the Finance Committee on a party-line vote, before it can reach the Senate floor. If it's successful there, it would start over in the House. The session is expected to end on May 28.
Martha Tierney, an attorney, spoke to the committee on behalf of America Votes and the Colorado Democratic Party, organizations she mentioned helped write the bill.
"This bill is the product of many hours of work and collaboration," she said.
Matt Crane, executive director of the Colorado County Clerks Association, said the bill does a lot of good for the overall process.
"This bill creates consistency in the way we conduct our elections, which is very important when we're talking about disenfranchising our citizens," he said of the modern era of challenges, recounts and recalls.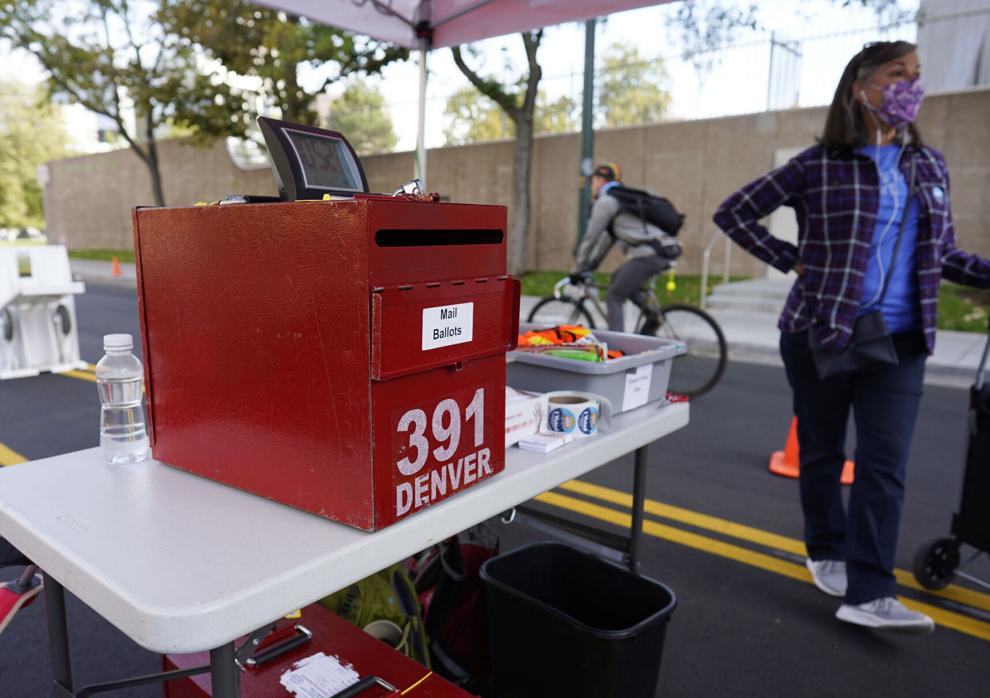 Better than gold
Bo Ortiz, the Pueblo County clerk and recorder and the president-elect of the County Clerks Association, said the recall statutes have been worked on since 2013. That's the same year Senate President John Morse and Sen. Angela Giron, both Democrats, were recalled over new gun laws. Another senator, Evie Hudak, resigned when a recall effort was organizing against her.
"The association believes that this bill will make our gold standard election system in Colorado even better that it has been," Ortiz said.
John Magnino, director of government and public affairs of the Colorado Secretary of State's Office, told the Senate committee, "The process of building a better election system is never finished."
He said simplifying online registration "creates another way for new voters in Colorado to add their name to our voter rolls."
Amanda Gonzales of Colorado Common Cause, a left-leaning voter advocacy group, said the bill provides much-needed updates. "We're very proud of our elections in Colorado, and part of what has made them great is a commitment to tireless improvement, with seemingly small but important changes to the election code."
One county clerk, while supportive of the bill overall, worried it could affect his county's voter participation, which was at 91% last year. Douglas County Clerk and Recorder Merlin Klotz said that no other state gets into the "nitty gritty" of where a voting service center can and can't be. 
After the passage of House Bill 1278 two years ago, 16 polling places in his county, including eight high schools and three police substations, were eliminated as voting service centers. "It pushed us to find places that were lesser known," he told the committee.
Although the legislation allowed a waiver to use a police substation, his office was "dissuaded" by the Secretary of State's Office. SB 250, as introduced, would have outright prohibited drop boxes at police stations and, to Klotz's point, disallowed waivers. 
Not all counties are the same, Klotz said. "What's prohibitive in Denver is an incentive for voting somewhere else," referring to concerns that allowing police stations to be voting centers or even hosting drop boxes is dissuasive to voters of color. 
The bill was amended to drop the language on prohibiting police stations as locations for dropboxes, leaving that provision in place.
Recalls rarely pass
Ballotpedia maintains a list of Colorado's recall efforts. They're usually local affairs: six on the books so far this year, 11 in 2020, 16 in 2019 and seven in 2018.
Two years ago recalls were launched against the entire mayor and council, respectively, of Nederland (disqualified petitions) and Elizabeth (two council members removed).
Residents in Estes Park (not enough petitions), Idaho Springs (failed) and Brighton (successful) also reconsidered their mayors. 
After Democrats took control of the General Assembly in 2018, they kept some partisan promises in the ensuing legislative session, passing legislation on firearms, oil and gas, sex education and potentially pledge Colorado's Electoral College votes to the winner of the national popular vote, which has been the Democrat in seven of the last nine presidential races.
That stirred up the conservative activists looking for a GOP rally in a state getting bluer with every election.
For various reasons, activists tried and failed to recall Democrats Polis, Senate President Leroy Garcia, Sen. Pete Lee, Sen. Jeff Bridges, Rep. Meg Froelich and Rep. Rochelle Galindo. Galindo wound up resigning amid sexual misconduct allegations, though she was later acquitted on a charge of providing alcohol to a minor. Though the recall never got on the ballot, state Rep. Bri Buentello, a Democrat from Pueblo, lost her first reelection race in a swing district last year.
A recall effort also targeted Rep. Tom Sullivan, D-Centennial, launched by  then-Colorado GOP vice chair Kristi Burton Brown , and backed by Rocky Mountain Gun Owners. It failed early on.
Sullivan told Colorado Politics that while he hasn't seen SB 250, he has had an interest in changes to recall laws ever since he fought off the unsuccessful recall effort in 2019. Sullivan said other states have much tougher reasons for recalls, such as criminal behavior or other malfeasance, which he would like to see adopted in Colorado.
"I'm still hoping to do something to prevent the threats of recalls, especially at the state level," he said.
"We don't really have any parameters on [recalls], they can file one against you on a whim," Sullivan said. He also doesn't want recalls launched against state lawmakers during the 120-day session.
"You shouldn't have to deal with being recalled, which takes away from the work you're trying to do during the 120 days," he explained.
Local recalls are generally driven by intensely local issues that can be decided by dozens of votes in a small enough town.
In Estes Park in 2019, for example, the issue was as topsy turvy as the politics: a rollercoaster.
Petitioners sought to remove the mayor, Todd Jirsa, for the second time in three years, over what they saw as another growth issue. They couldn't get enough signatures against Jirsa, but they ousted the mayor pro tem, Cody Walker.
Walker wanted to build 1,960-foot downhill mountain coaster on his property outside of town, but some folks in town thought his elected office was a conflict of interest, since the town had an agreement with Larimer County.
In a town of 4,728 registered voters, petitioners needed 553 signatures to get Jirsa's name on the recall ballot but recorded 391. They needed 450 to get Walker on the ballot and turned in 454. A petition effort against the same two officeholders fizzled in 2017.
"This is all about vengeance and extracting a pound of flesh for the mountain coaster that wasn't within city limits," Jirsa told the Fort Collins Coloradoan at the time. "The town board had no say in that."
Walker was near the end of his term, and Jirsa chose not to run for reelection after one term.
The Mustang Mountain Coaster is scheduled to open on May 21 after a years-long saga that also included a trip before the state Supreme Court, which voted unanimously in favor of Walker's on property rights.
As with the governor, local officials also can have determined enemies, and it's a good idea to try to wean some of the politics out of the process, Fenberg said.
"This isn't just getting on the ballot to have a normal election," he said of recalls. "This is a big, disruptive force in our democratic process."