Denver City Council bent the rules Thursday as it resumed its 30-minute public comment sessions for the first time since they were suspended because of the coronavirus.
Dozens showed up in masks, as is currently required while in most government buildings, and every person who spoke — apart from one, who thanked city leaders for their work — expressed frustration, sorrow and anger.
"Council felt that with everything that has been happening, the protests and pandemic-related frustrations, it was important to provide an opportunity for people to talk to council," council spokesperson Stacy Simonet told Colorado Politics in an email.
Council President Jolon Clark, who represents south central Denver, and President Pro-Tem Stacie Gilmore, who represents northeast Denver, agreed to extend the typical half-hour session until everyone who wanted to speak had done so. The session lasted for nearly an hour.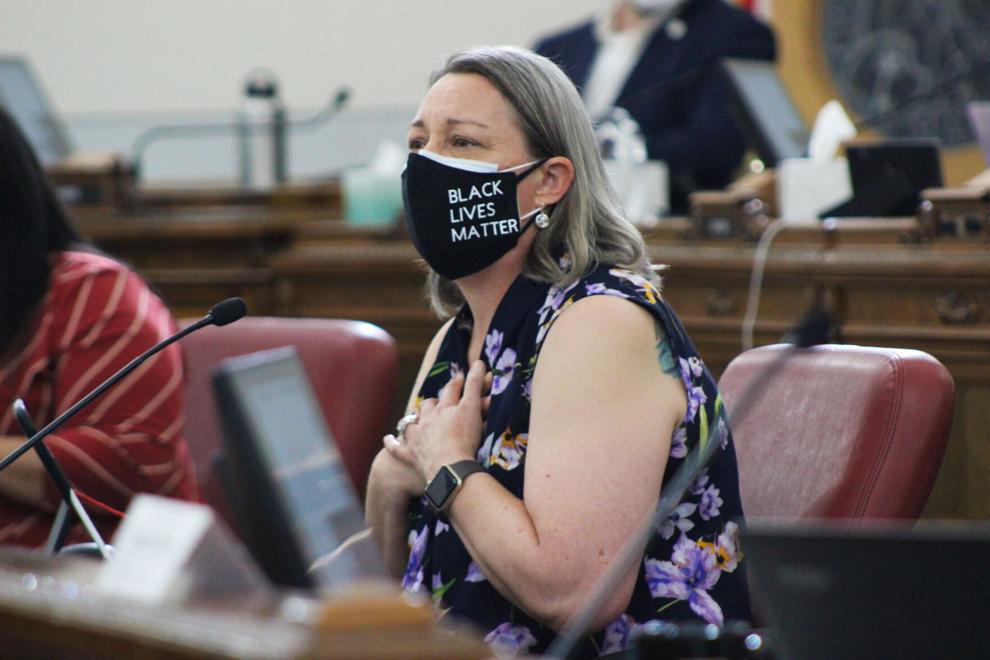 The council postponed their regular Monday evening meeting to Thursday "out of an abundance of caution," following four consecutive nights of George Floyd protests that devolved into violence after dark.
City leaders were watching closely as police officers responded to people throwing fireworks, rocks and water bottles with tear gas and foam bullets — many of which have hurt innocent people, including journalists.       
Since protests began in Denver on May 28, three days after the death of Floyd, the 46-year-old Minneapolis black man killed in police custody, Denver's police department fired one of its officers for posting "Let's start a riot" on social media, as well as acknowledged that the agency needs to be held accountable and internal policies need to be reexamined.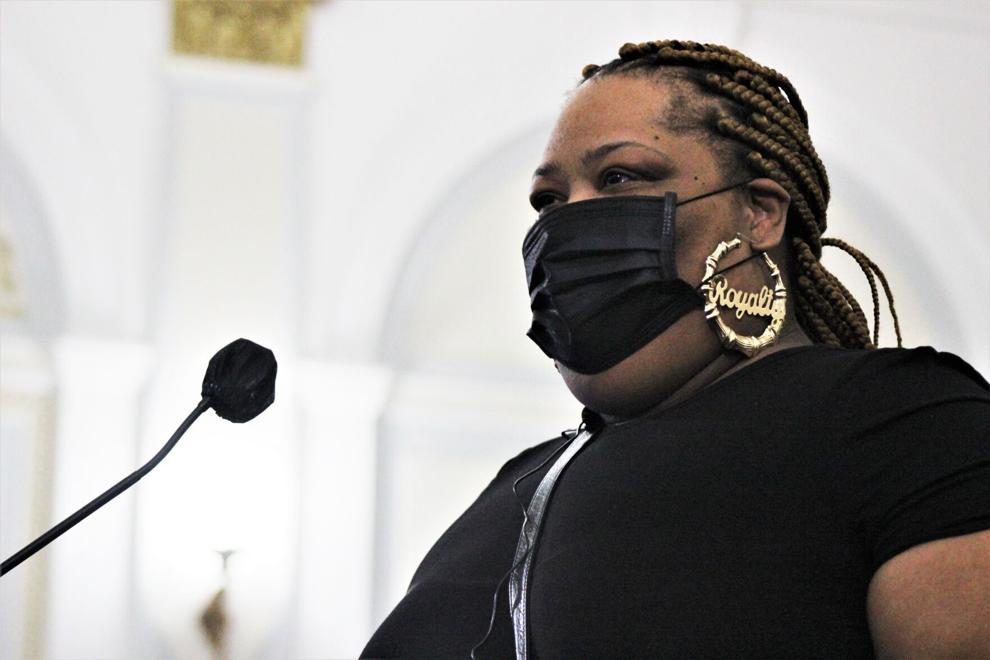 Mayor Michael Hancock and police Chief Paul Pazen have both marched with protesters this week, and the chief also held a one-hour virtual "listening session" with community members Wednesday.
"Just like I have to hold officers accountable, I have to be accountable as well," Pazen said, adding that the department must take "a hard look and critical review" of officers' actions amid protests, a process that will be overseen by the Office of the Independent Monitor.
That's not enough, said those who spoke up Thursday in council chambers, as all 13 elected officials — many of whom wore "Black Lives Matters" masks — faced them and listened.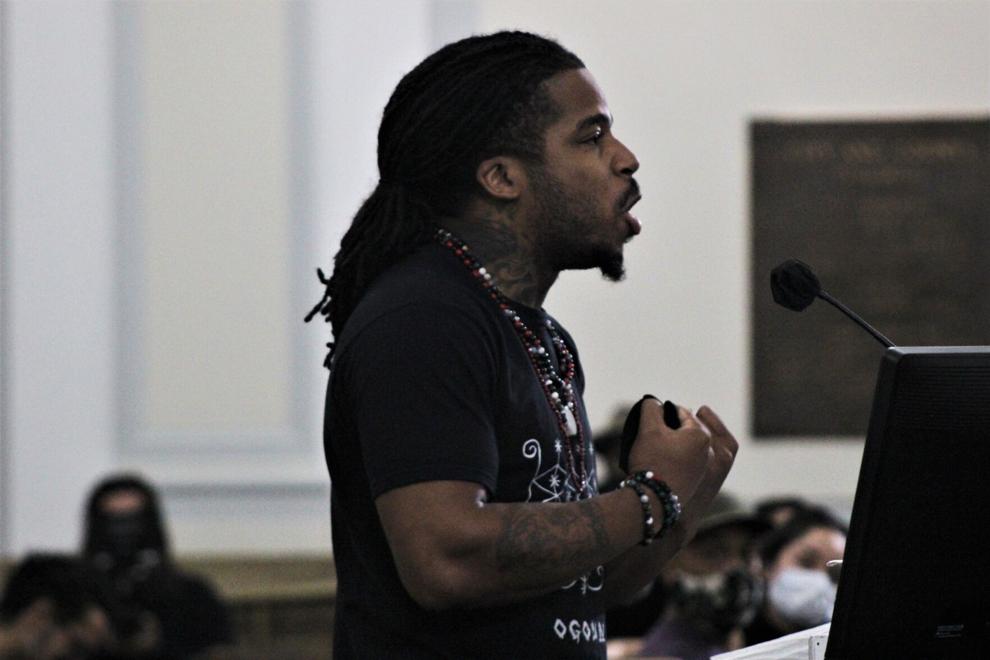 "I've been through police brutality my whole life," said Shaka Kalid Shabazz.
Ana Ortega said she better understood, after speaking with her mother, that nothing is "new" about what happened to Floyd and what's happened since.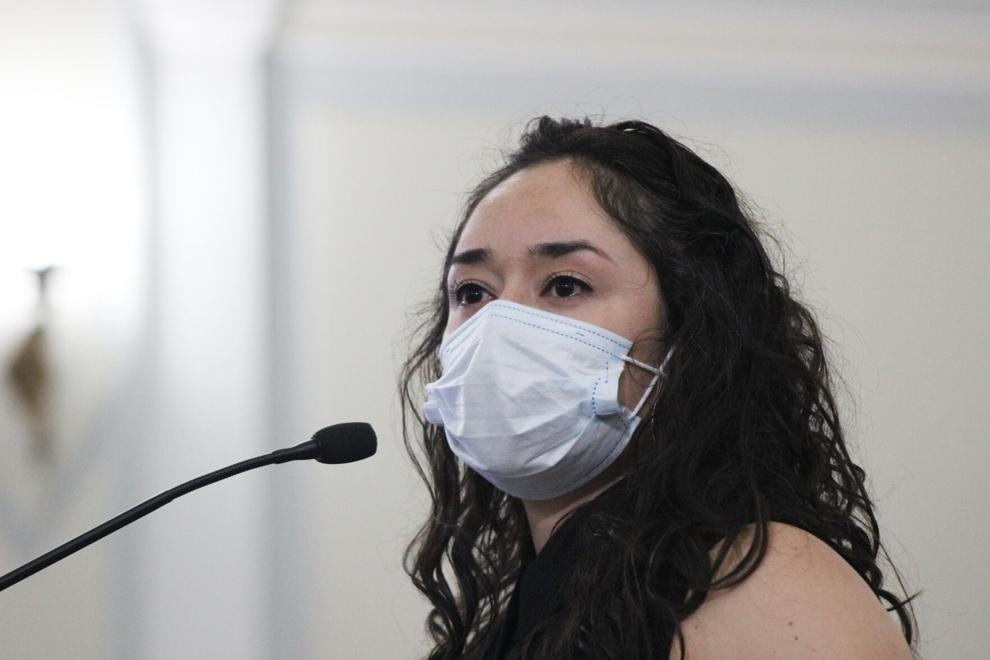 "Police brutality is rooted in racism," Katie Leonard said during her allotted three minutes.  
Another speaker, Winn DeBurlo, echoed her: "You can't trust the police to take care of black and brown people, period."
DeBurlo, like many others, proposed specific policy changes that should be made to the criminal justice system, including ending cash bail. Others urged councilors to support Colorado Democrats' newly introduced Police Accountability and Integrity Act, or to defund the police department to reinvest those dollars elsewhere, such as in mental health services. Later Thursday, Councilman Chris Hinds, who observed the police clashes in his district over the weekend, testified in support of the bill.
Jesse Parris, who represents Denver Homeless Out Loud and has pledged to be Denver's next mayor in 2023, said police funding should go to affordable housing, and that law enforcement should end homeless camp "sweeps."
Others, like Galen Bernard, said what first must be done is for Hancock to make "a full apology" to his residents. His apology should include the removal of the police chief, he said, "to say, 'This will not happen again.' "
Denver City Councilman Paul Kashmann, who chairs the council's safety committee, is calling on the Office of the Independent Monitor to evaluate the Denver Police Department's response to the George Floyd protests and the journalists covering them.
"As Chair of City Council's Safety Committee," he told Colorado Politics in an email, "I have asked Safety Department leadership to come before Council in the coming weeks to discuss the use of force in crowd control situations. Reports of excessive use of force and targeting of journalists in recent days are concerning and must be investigated."
Kashmann, who represents southeast Denver, wants the OIM to do a "comprehensive evaluation" of DPD's response to the protests "to give the public confidence that our oversight role is being taken seriously and to uncover any breaches of service that may have arisen along the way."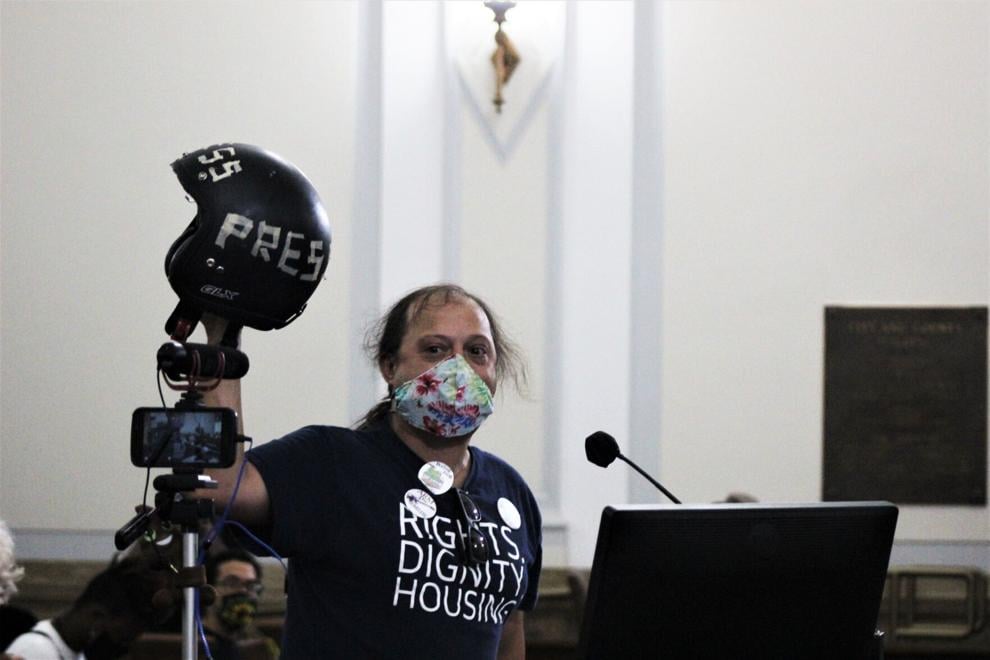 Nicholas Mitchell, Denver's independent monitor, told Colorado Politics on Tuesday that his office was evaluating the requests and "will likely have more to say about them in the coming days."
Councilwomen Amanda Sawyer and Candi CdeBaca have been working on a charter change proposal that would require the city's top safety positions, among others, to be approved by council before appointed by the mayor. (Hancock isn't happy about it.) 
The pair will present the proposal to the Finance and Governance Committee at 1:30 p.m. on June 9, and are encouraging the public to watch on Denver 8 TV for social distancing purposes, although the meetings are open to the public.
If their bill is advanced in committee, it will move to the full council and require a majority vote before it's referred to the ballot, as is required with charter changes.
"I hope these protests continue until you wake up and realize: We have a problem, Denver," Parris said.
Editor's note: This article has been updated to reflect that the charter change proposal led by Councilwomen Amanda Sawyer and Candi CdeBaca does not include the independent monitor.