Park Hill Golf Course hasn't seen much golf recently. The land was sold to a developer for $24 million in July.
The future of the 155 acres of grass and trees in the middle of Denver is now uncertain. Neighbors worry the large open space may soon be turned into concrete.
Saturday, Denver Inter-Neighborhood Cooperation (or Denver INC), made up of neighborhood associations from around the city, voted to send a resolution to the Denver City Council asking lawmakers to preserve the land as a golf course.
"We are asking [the] city council to protect and maintain the conservation easement of Park Hill Golf Course and maintain it as open space zoning," said Cindy Johnstone, co-chair of Denver INC's parks and recreation committee.
She notes that "in order for a developer to develop the property, they would have to go to council and ask council first to remove the conservation easement. After that vote, they would have to come back in and ask them for rezoning."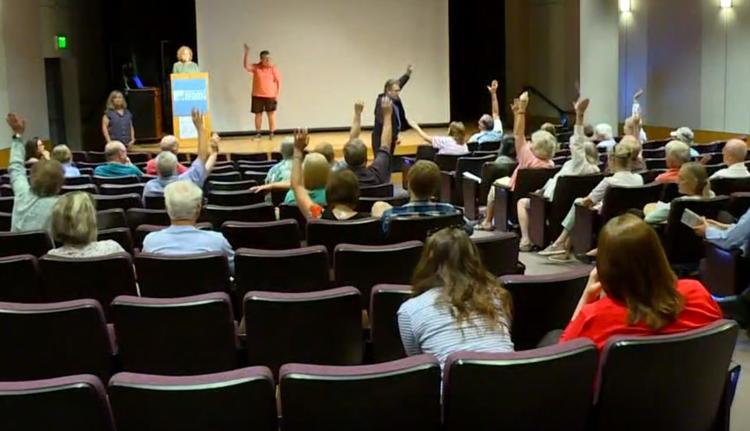 The developer, Westside Investment Partners, told 9News in July that they see the future of the land as something other than a golf course.
> CLICK HERE for the full story from 9News. And WATCH the 9News report above.
---
> RELATED: Denver city program to collect used drug needles tallies success (VIDEO)
> RELATED: Noise variance for I-70 construction through Denver extended (VIDEO)
> RELATED: What CoPo's John Ensslin meant to the Denver Press Club (VIDEO)
-
-
-
-