Neil Westergaard came to Colorado from his native Chicago as a ski bum. And, in a way, that's the same approach he took to journalism across his long career: He attacked it with passion. He challenged himself and those around him. And he didn't take the profession so seriously that he couldn't have fun practicing it.
That approach rubbed off on all of us who had the privilege of working with him across four decades.
The strong heart of the best newspaperman I ever met -- former editor of The Denver Post and Denver Business Journal, and our new Denver columnist at Colorado Politics -- stopped beating Sunday night. After weeks in the hospital, Neil died from complications of heart surgery and kidney failure. He was 67.
"Neil Westergaard was a good guy with great integrity," Denver Mayor Michael Hancock tweeted Monday as word of Neil's death spread. "He was innovative, creative and will leave a lasting impact in Denver and throughout the business community. He will be missed. Condolences to his family, friends and all those mourning this loss."
On April 13 -- not long before Neil was admitted at University of Colorado Hospital on the Anschutz Medical Campus in Aurora, in a ceremony at a hotel just a few blocks away -- I had the honor of presenting the Colorado Press Association's Newspaper Person of the Year award to him at CPA's annual convention. It was a surprise, and we arranged to have his wife Cindy and kids Ben and Rachel on hand, along with several of his former colleagues -- including Gazette Editor Vince Bzdek, my boss, who served with me under Neil at The Post.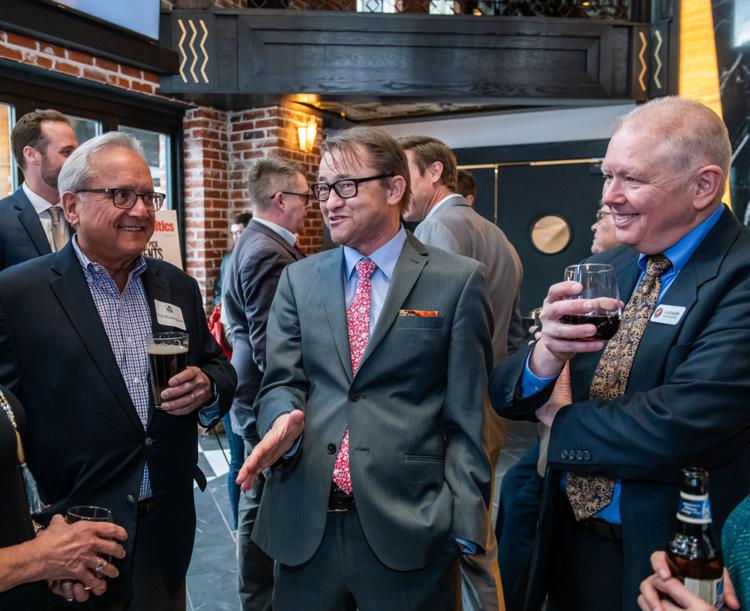 "Neil built two of Colorado's greatest newspapers into proud institutions that continue to serve their audiences well," I told the ballroom-full of journalists that night.  
I also talked of the newsrooms Neil built -- newsrooms filled with talented journalists Neil carefully recruited and nurtured; where enthusiasm, creativity and collaboration was encouraged; and where the boss had your back. I worked in two of those newsrooms, at The Post and the DBJ.
His skill at creating newsrooms, I said, "may help to explain why Neil is beloved by a long list of journalists in Colorado and across the country who worked for him."
Neil, a University of Northern Colorado graduate, started out at newspapers in Greeley and Colorado Springs, then served for 14 years at The Post as a reporter and editor, including stints as state Capitol bureau chief, deputy business editor and city editor, then executive editor starting in 1993.
Throughout his tenure at The Post, at a time of its greatest influence and reach, the daily waged a fierce news and circulation war with the now-folded Rocky Mountain News, competing for scoops and readers. As executive editor, he broadened the paper's state and regional coverage and launched DenverPost.com in 1995.
By the time Neil stepped down as executive editor in late 1996, The Post had surpassed the Rocky's daily circulation for the first time in 17 years and was well ahead on Sunday.
"Neil was a visionary, a trail boss without a whip, a lover of grand ideas, meaty stories, ribald jokes, and 12-string guitar," Jim Carrier, the Post's former "Rocky Mountain Ranger" reporter, once wrote of his former boss. "Behind his pose of equanimity was a newsman's newsman who loved the thrill of the chase and the taste of blood when we dropped a bad guy."
After a stint as executive director of corporate communications at what is now Anthem Blue Cross Blue Shield of Colorado in the late 1990s, Neil joined the Denver Business Journal as editor-in-chief in 1999, holding the position for almost 20 years.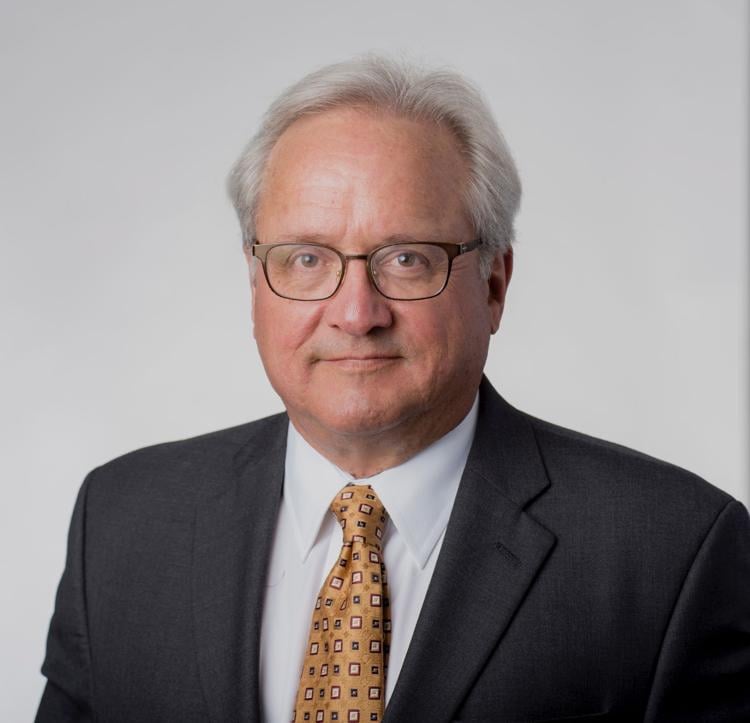 Under his leadership, the DBJ won numerous awards for excellence in journalism, including national breaking-news honors from the Society of American Business Editors and Writers and CPA's award for best large weekly newspaper several years in a row.
"Neil is the best editor, and the best boss, I've ever had," longtime DBJ reporter Cathy Proctor -- Neil's first hire at the Business Journal, and now with Denver Water -- told me not long before Neil retired from the DBJ last year.
"Neil has an amazing ability to see stories where others don't, and to shape the stories his reporters find to make them more compelling and pertinent to the readers," Cathy said. "Neil's focus on the story behind the headline — to tell the readers not only what happened, but what does it mean, and what's next — is instilled in all of us."
Neil was inducted into the Denver Press Club Hall of Fame in 2010, joining the ranks of the city's most renowned journalists. In 2018, the Society of Professional Journalists' Colorado Pro chapter presented him with its Keeper of the Flame award for lifetime achievement.
"Neil was an editor with a heart," Vince told my colleague Joey Bunch. "Even with the tough decisions, I remember his warmth and humanity shining through. I once asked him what his single most important piece of advice for a newspaper manager was, and he said,  'Take care of your people.'"
John Hickenlooper -- former Colorado governor and Denver mayor -- recalls Neil as "honest and fair -- he called 'em as he saw 'em.  For years we set aside serious politics for the [Denver Press Club] Gridiron Show, where his guitar chops fueled the Hick-Tones to mangle the lyrics of a pop hit with parody and humor. He was invariably kind and funny."
As editor-in-chief at the DBJ, Neil wrote a well regarded column. And after he retired, discovering there is only so much skiing and golf a man can stand, Neil happily agreed when Vince and I asked him to contribute a weekly column on Denver politics for CoPo.
He relished the prospect of skewering whatever stands in the way of common sense in the city he had kept informed for 35 years.
"[I'm] very happy to once again be calling myself a "hack" as I join the talented people who write for Colorado Politics," Neil wrote in an early column, explaining that "hack" was "what politicians used to call reporters (and cabbies) before terms like 'fake news' and 'ride sharing' became part of the language."
Neil made a splash with the handful of columns he contributed before his failing health forced him to back away from the keyboard, and I know that his many loyal readers will miss his viewpoints.
That night at the CPA convention, I talked of Neil's contributions to our business, and to those like me who worked for him.
"Neil has nurtured a generation of journalists to do better, for their readers and themselves. He made me better. And the world of Colorado newspapers is better because of my friend Neil," I said.
I will miss a dear friend of 30 years who boosted my career at key moments and who stood with me when times were tough. I am sad and angry that he was snatched away all too soon, and that we won't get to read more of his work at ColoradoPolitics.com.
But I will always be grateful to have known him, to have laughed at his tales, to have learned from him, and to have been at his side as we practiced this profession we both loved.
Godspeed, Neil.
=
=
=
=
=