I met John Ensslin when I arrived in Denver in 1993 during the so-called Summer of Violence to work the "night cops" beat for the Rocky Mountain News.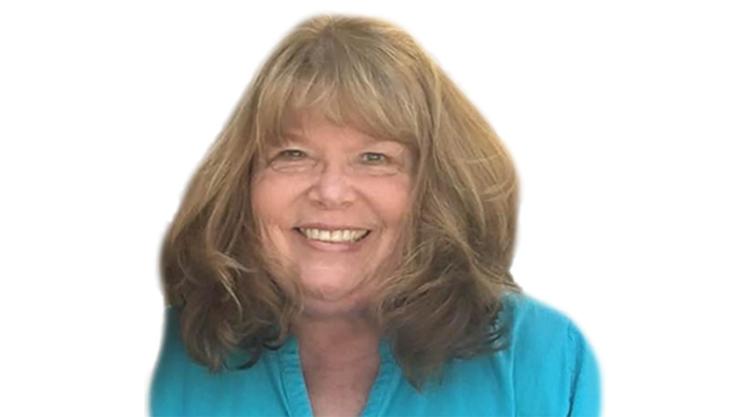 I covered the police beat from 1 to 10 p.m. on weekdays. John worked "day cops" from 9 a.m. to 6 p.m. Sunday through Thursday.
If you're wondering why I got weekends off when I was the newbie hire, John wanted it that way so he could devote Fridays to his beloved Denver Press Club, playing an outsized role in saving it from going under.
I remember one extremely busy day when we had teamed up to cover a homicide, and I suddenly got wind of what he was saying softly into the phone. It was about an order of bar glasses, how many, what size, the cost, the delivery date.
I was livid. We were on a tight deadline, we hadn't made all of our calls, and he was handling Press Club business? It wouldn't be the only time.
Eventually it dawned on me. John's reporting never suffered. He didn't miss deadlines. He asked the right questions. John Ensslin was the ultimate multi-tasker, and those of us in Colorado, New Jersey and the journalism world, we're all the better for it.
We are still reeling over his unexpected death. A memorial service is scheduled for 6:30 p.m. tonight at the Denver Press Club, 1330 Glenarm Place.
> RELATED: Colorado journalism legend John C. Ensslin dies
John and I worked side by side at the Rocky covering cops during one of the greatest newspaper wars in the country.
Our biggest disagreement was over the "squad car," as I called it. The old four-door, green fleet vehicle was adorned with a large antenna and when we showed up to cover a story, kids in the front yard sometimes hollered, "Mama, the police are here."
Until I arrived, John had exclusive use of the vehicle -- and it showed. The back seat was filled with dog hair from his golden retriever, Cody. John would forget to leave the keys behind when his shift ended and I would get annoyed.
In those days, one of the most coveted items in the newsroom was a phone book. Without it, you were lost, especially on the police beat. Mine was missing, again, and I asked John if I could borrow his.
"Here's a tip," he said. "Hide it deep in your drawer."
He pulled out a phone book and we both laughed when we saw that it had "BARTELS" written all over it.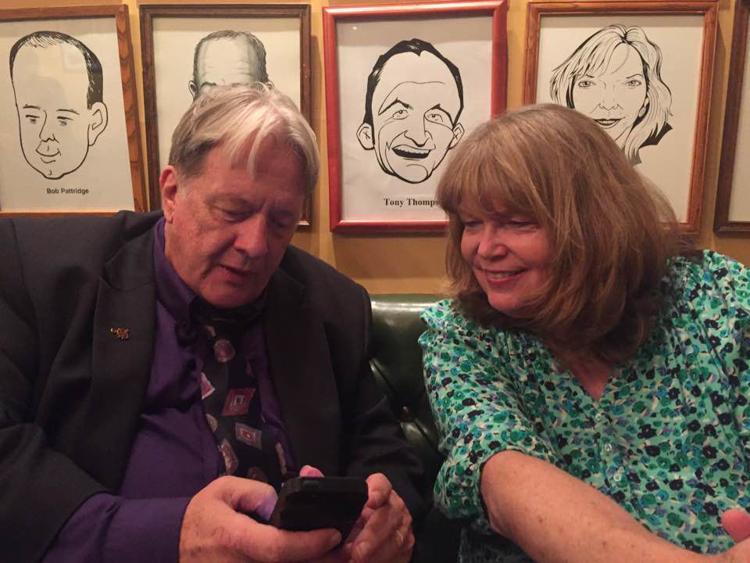 John wrote some great cop stories. One of my favorites involved Denver Detective John Wyckoff, a "crisis negotiator" who had for more than 20 years been able to talk the distraught into surrendering. Until 1994. Wyckoff did get the suspect to release the hotel maid he had taken hostage, but he couldn't talk the man out of killing himself, despite 18 hours of trying.
From John's blow-by-blow story:
"Police didn't expect problems.
"It had been a warm November morning. When the call of a man barricaded with a hostage came at 11:30 a.m Tuesday, Detective Dave Metzler offered to drive Wyckoff to the scene at the Motel 6.
"Wyckoff said he needed to get his coat. Don't bother, Metzler replied. This will be over in an hour.
"Thus began the longest, coldest hostage negotiation of Wyckoff's career."
> RELATED: What CoPo's John Ensslin meant to the Denver Press Club (VIDEO)
Eventually I went on to cover politics and John handled a variety of assignments.
The newspaper industry struggled as the internet gobbled up readers and ad revenue. When the Rocky closed in 2009, just six weeks shy of its 150th birthday, I waved the white flag and was grateful to work for the longtime enemy, The Denver Post.
John joined the staff at The Gazette in Colorado Springs, an experience he talked about recently with Steve Krizman, who was our editor when we covered cops and who now is a professor at Metropolitan State University of Denver.
John had been taking a video editing class at Aurora Community College, and he put that to good use.
> RELATED: JOHN C. ENSSLIN | Looking back at some of his best stories for CoPo
"At The Gazette, he would live blog judicial hearings, stringing the court junkies along all day until they could read his complete report in the next morning's paper. He started to do video broadcasts on court happenings that became must-see TV," Krizman wrote in a tribute after John's death.
But John and his wife, Denise, decided to return to New Jersey in 2011 so he could be closer to his ailing mother. It was there that he taught himself how to do podcasts. When he got laid off in February, he again reached out to The Gazette. He was hired by the newspaper's political publication, Colorado Politics. Denise remained behind in New Jersey to continue her work.
John had been assigned to cover Denver. A mayor's race grew increasingly heated, traffic and growth frustrated folks and John had questions. We reconnected.
Likewise, he knew that the Gazette had been trying to hire me for several years as a reporter or, at least, as a columnist. When I would stop by the Denver Press Club, which John worked out of, he would always pull me aside and encourage me to say "yes."
He recently paid me the ultimate compliment, saying my column on John HIckenlooper's presidential bid reminded him of Gene Amole, the late, great Rocky columnist, who would revisit history to address an ongoing topic. I talked about Hick's quirks as Denver's mayor and Colorado's governor, which had endeared him to voters, but how that style of politicking wasn't playing on the national stage.
When John and I last talked, it had to do with his new Press Club brainchild. It wasn't enough that he helped launch the Damon Runyon award that recognizes well-known national journalists, from Bob Woodward to Katie Couric. Or a journalism award honoring police reporting that was named for the Rocky's famed cops reporter, Al Nakkula.
When John returned to Denver, he organized what he called the Thomas Hornsby Ferril lunches, named after Colorado's poet laureate who died in 1988. John had never forgiven himself for spotting Ferril in a bar one night and not talking to him.
John invited an eclectic mix of newsmakers, pundits and know-it-alls to lunch at the Press Club on Fridays to talk about the week's events. They sat at the corner table dedicated to Ferril two years before his death. John wanted to know if I could make it on Aug. 2. I couldn't but those who could said he warned them he had a cold.
On Sunday, Aug. 4, he told his wife he thought his cold had turned into the flu. When he didn't return Denise's or his boss' calls the following Monday, the police were summoned. John was found dead in his Denver apartment.
He was scheduled to fly to New Jersey that Thursday for vacation. He told friends he missed Denise so much; they had been together 44 of his almost 66 years.
The tributes for Denver's beloved storyteller read like a John Ensslin story.
Gazette reporter Tom Roeder talked about his colleague's "infectious pleasantness."
"Perhaps the nicest guy in the newsroom," was former Rocky reporter Marlys Duran's comment.
"John was kind, sincere and gentle," Dan Petty, president of the Denver Press Club, said in his letter informing members about John's death.
Several reporters pointed out that John was never part of the petty viciousness that came with the newspaper war. (The same could not be said of me.)
"He was the consummate gentleman, someone I'm pleased to have called a friend and a one-time sweet-natured rival about whom I could never be bitter if he got something on a story that I didn't have," former Denver Post reporter Steve Lipsher said on Facebook.
"He was always gracious, kind, compassionate, inquisitive and engaged. Damn."
At the Press Club table where John held court on Fridays, one of Ferril's poems is engraved in the wood. "Dare I dream more dreams than I can possibly prove?"
A fitting epitaph for the guy we knew as By John C. Ensslin.
Lynn Bartels can be reached at againlynn@gmail.com.
-
-
-
-
-
-
-
-
-
-
-
-