On the campaign trail in north Denver last spring, City Council candidates Sabrina D'Agosta and David Sabados learned they shared a lot in common besides their concerns about development, transportation and safety. and the economic struggle of so many residents.
Neither eats meat. Politics fascinated them. And as kids, they were punk rockers who sported mohawks.
If Sabados couldn't win the seven-candidate council race — the most crowded contest in the city -- he hoped D'Agosta would. She thought the same about him.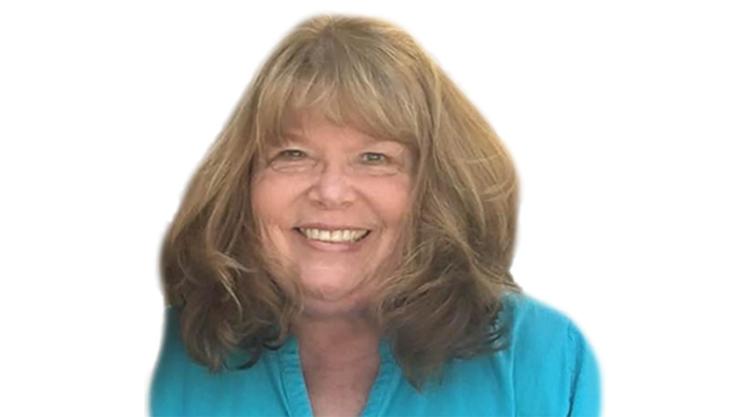 Neither candidate made the June runoff after the first round of voting in May, but they couldn't shake what they had heard and seen while campaigning. They believed they still had the power to make a difference.
And so the two have teamed up to create a community newspaper, the Denver North Star, billed as "Your guide to community, politics, arts and culture in north Denver." The print edition launches Oct. 15.
Each is listed as co-publisher and editor. D'Agosta is thrilled at being able to use her journalism degree and to return to community newspapers, where she had worked for a decade.
The positive reaction to their endeavor has overwhelmed the pair. The enthusiasm is understandable. Residents are still mourning the death of the North Denver Tribune, which ended its 84-year run in 2017.
When I moved from Highlands Ranch to the northside in 1998, among the first people in my home were those I hired from want ads in The Trib. That includes the guy who skim coated the kitchen after I pulled off the pea green-and-black plastic tiles and pink-and-blue flowered wallpaper, the roofer who fixed a leak over the porch, and the plumber who installed a water line to the new refrigerator so I could have ice without using plastic trays.
But with the advent of Facebook, Craigslist and all the other online endeavors, ad revenue dried up and the paper folded.
North Star held its launch party Sept. 19 at The Monkey Barrel at West 44th Avenue and Tejon Street. Supporters lined up three deep to order drinks before the speeches started. In honor of Sabados and D'Agosta, the bar offered vegetarian specials.
Mike Somma, a firefighter who made it to the District 1 runoff but lost to Amanda Sandoval, briefly stopped by before the event began to wish his former rivals good luck.

The two fielded a variety of questions:
Q: Why bother with a print edition?
A: Community newspapers have a shelf life. They sit around all week and people get to them when they can. That's important for advertisers.
Q: What do you need most?
A: Let businesses know you're excited about having a newspaper again. Send us tips at news@denvernorthstar.com.
Q: How are you planning to survive?
A: For starters, by selling memberships.
I subscribed, although in April I moved from the neighborhood that was home for more than two decades. Friends joked I just wanted to live closer to Racines restaurant, but I was done with lawn mowing and snow removal.
Basha Cohen showed up at the launch to show her support for the resurrection of a north Denver paper. She was the editor of the Tribune when it closed. Her sister, Elisa Cohen, had worked there for 20 years before that. The owner, Cliff Bautsch, whose father once owned the Tribune, began working for the newspaper when he was 10.
"The newspaper was such a conduit to the community," Basha Cohen said. "It told the hard stories, but the good stories, too. The newspaper generally celebrated the community."
State Rep. Serena Gonzales-Gutierrez grew up in north Denver and took office in January. She said she's excited for the North Star's debut, noting "a lot of people were really sad when the Tribune closed."
Gov. Jared Polis's deputy press secretary, Shelby Wieman, attended the party. The next day she sent an email saying she would be glad to alert them if the governor or lieutenant governor visited the neighborhood.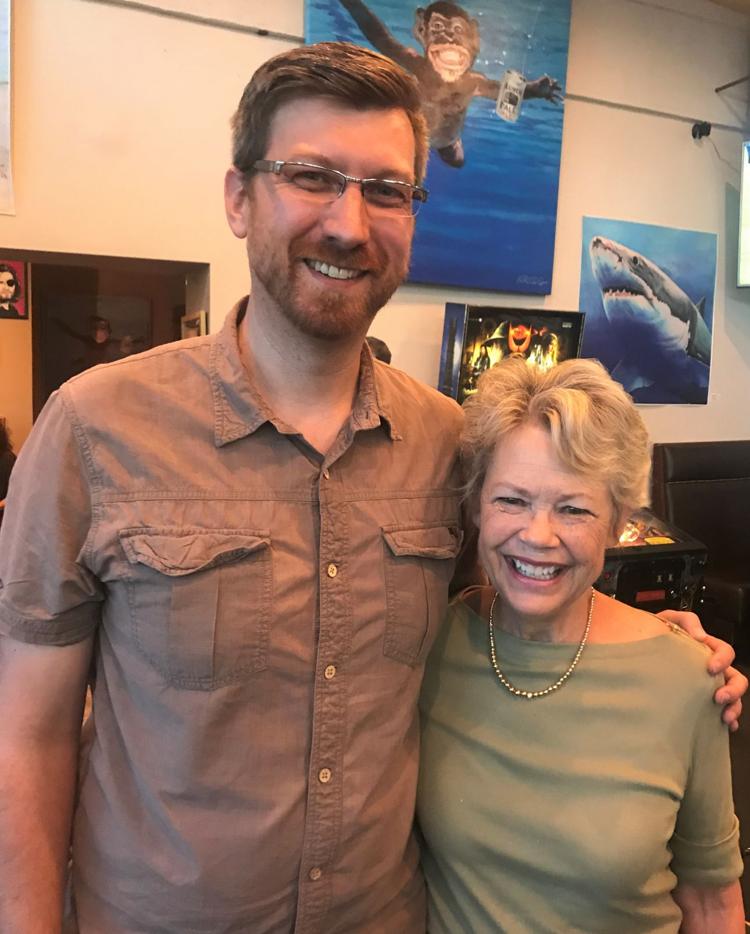 Some guests reflected Sabados and D'Agosta's pasts.
Sabados has managed a number of political campaigns, and some of those candidates came to the party, including Val Flores with the Colorado Board of Education and Arturo Jimenez, who used to represent the northside on the Denver school board.
Sabados managed Denver City Councilwoman Mary Beth Susman's non-contested re-election bid four years ago. This time around, Susman faced an opponent and was one of three council members booted from office in June's runoff election.
"It's cool to see how many people I know here and north Denver is not my 'hood," Susman said, when she arrived.
D'Agosta worked for John Hickenlooper when he was Denver mayor and then governor. At the city she met Meghan Hughes, who worked in communications before heading to Jefferson County this year to handle press for the new clerk and recorder, George Stern. D'Agosta and Hughes gave each other a big hug.
D'Agosta also welcomed the people she met when she served as PTA president for Brown Elementary in north Denver, and during her stint at Denver Public Schools.
At a recent lunch, D'Agosta, 41, and Sabados, 37, recalled a campaign event sponsored by West 32nd Avenue merchants. One member noted that all seven candidates clearly cared about the council district, but only one was going to win the race.
"How are the rest of you going to stay involved?" he asked.
For D'Agosta and Sabados, the answer is the Denver North Star.
They each have invested about $200 and between ad revenues and membership they hope to break even with the first edition.
"I'd be lying if I said we weren't a little nervous," Sabados said, "but we're mostly excited."
Lynn Bartels can be reached at againlynn@gmail.com.
Editor's note: This story was updated at 10:40 a.m. Oct. 1 to correct the spelling of Sabados' last name.