The battle in Denver's mayoral runoff ramped up a notch Sunday as Mayor Michael Hancock's campaign began airing a TV ad comparing his challenger, Jamie Giellis, to President Donald Trump because of remarks the first-time candidate made about undocumented immigrants.
Giellis fired back that it was Hancock who "resembles Donald Trump," pointing to sexual harassment allegations brought against Hancock and other high-level city employees.
The 30-second Hancock ad, which began airing Sunday morning on broadcast and digital platforms, rips Giellis for referring to undocumented immigrants as "criminals" — though that isn't precisely what she said — and attacks her for a series of flare-ups surrounding race-related topics that have consumed the campaigns for days.
In a statement issued Sunday afternoon, Giellis blasted Hancock for using "scare tactics" and "exploiting racial divisions in his desperate attempt to hold onto power when 60% of voters want him out of office."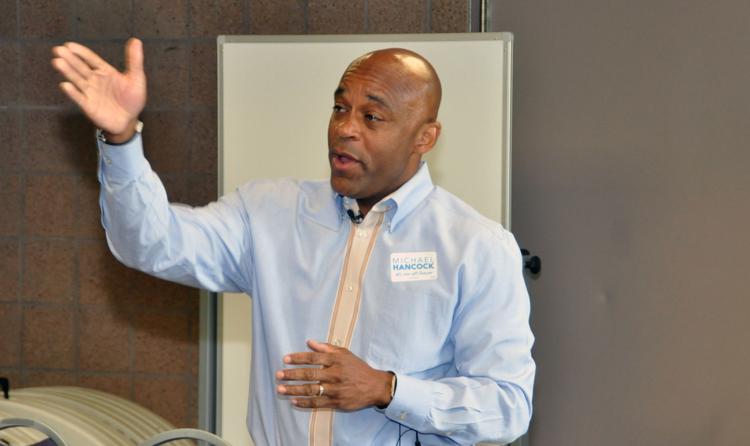 Denver voters will decide between Hancock and Giellis in a June 4 runoff election because no one cleared 50% in the May 7 general election. Hancock, seeking his third term, led a pack of six candidates with about 39% percent of the vote, followed by Giellis at about 25%.
Ballots for the all-mail election go out to voters beginning Monday. Voters will also choose between the two top finishers for an open clerk and recorder race and pick the winners in five city council races.
Giellis, an urban planner, is trying to frame the election as a referendum on the Hancock administration's response to the city's explosive growth. But she has been on her heels since Wednesday as Hancock and his allies pelt her over incidents featured in the new ad.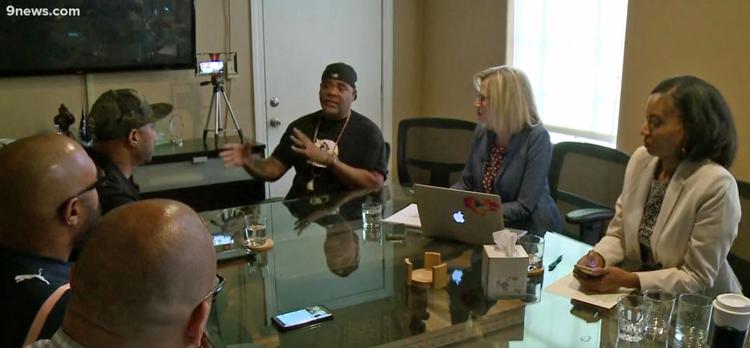 "Like Trump, she called undocumented immigrants 'criminals,'" the ad says as it displays a clip of Giellis answering a question about Denver's "sanctuary" policy at a March 25 debate.
"[Y]es, we won't tolerate crime or criminal activity, we will comply with authorities, we will comply with ICE," Giellis said at the debate, which was sponsored by the Denver Republican Party and the GOP's Lincoln Club.
The ad goes on to reference a May 14 interview when Giellis couldn't recall that the initials NAACP stands for the National Association for the Advancement of Colored People — "National ... African American?" she says — and invokes Giellis' late-night social media purge after she was criticized for a pair of tweets.
Giellis has said she suffered a "momentary lapse" when she couldn't recall the full name of the venerable civil rights organization.
She later said she deactivated personal Twitter and Instagram accounts because "personal statements were being taken out of context for the purpose of diverting the conversation from the issues that Denver is facing and voters care about."
The Hancock campaign isn't cutting its rival any slack.
"Now Jamie Giellis has deleted racially insensitive tweets to hide her past views.  This isn't Denver," the Hancock ad says before concluding with his campaign slogan: "We are all Denver."
Giellis came out swinging Sunday afternoon after Colorado Politics informed her campaign about the Hancock TV ad.
"Rather than having a mayor who will deceive and divide, I will bring Denver together," she said in a statement. "Rather than investing in attack ads, the focus of my campaign is undoing the damage of the past eight years to rein in the high cost of housing that has displaced communities of color at historic levels."
Giellis also took Hancock to task for "his failed leadership" addressing Denver's "homeless crisis" and tore into what she termed "a pay-to-play culture at City Hall that benefits a small group of insiders."
"Michael Hancock got one thing right: Denver doesn't need a leader who resembles Donald Trump, including one who sexually harasses women," Giellis added.
"As the first woman mayor of Denver, I will make sure women have stronger workplace protections against gender discrimination. I will also eliminate secret settlements, such as the $1.5 million paid by Denver taxpayers to cover up Michael Hancock's sexual indiscretions."
In 2018, Hancock acknowledged sending inappropriate text messages to a female subordinate, Detective Leslie Branch-Wise, six years earlier when she was assigned to his security detail.
The city paid Branch-Wise a $75,000 settlement after she said the mayor had sexually harassed her with a series of sexually suggestive text messages.
According to documents obtained by news organizations, Denver spent nearly $1.5 million — including nearly $430,000 in attorneys' fees — to settle a 2012 sexual harassment claim made against an aide to Hancock and to resolve another claim made against an assistant city attorney who was cleared of the allegations. 
Hancock aides wouldn't disclose how much the campaign is spending on the new ad but said it's a substantial buy.
"It's going to get in front of voters. We're running a serious campaign," Hancock campaign communications director April Valdez Villa told Colorado Politics.
"Words matter, and the things that have been said matter," she said.
"There's opportunity for people to rewrite what their meanings were or what the statement was. It's just that those words don't' reflect what Denver is as a city. We need leaders who can celebrate diversity and go into those communities and know what they're saying really matters, and they're not always going to have the opportunity to restate those things."
The ad began airing a day after the two candidates participated in separate forums devoted to Denver's black community — even as the candidates and their supporters flung charges about the forums themselves.
Late Friday night, the Giellis campaign announced she was pulling out of a Saturday morning municipal candidate forum sponsored by the Colorado Black Round Table, charging that the event's organizer was a paid consultant to the Hancock campaign.
Instead, Giellis held a discussion streamed live on Facebook with black activists and her former mayoral rivals — Lisa Calderon and Penfield Tate — who have endorsed Giellis in the runoff.
The hourlong discussion kicked off what Giellis calls a "Unity Tour to listen and talk with the diverse communities of Denver" in the wake of the controversy over her NAACP flub and her social media accounts.
Across town, Hancock appeared at the Colorado Black Round Table event, which also featured candidates for clerk and recorder and one of the city council seats headed to a runoff.