Former Colorado Speaker of the House Ruben Valdez, a fixture at the state Capitol for nearly five decades, died Oct. 1 at the age of 82.
Valdez, a Democrat, served in the Colorado House from 1971 to 1978, representing west and southwest Denver. He was the first Hispanic speaker of the House, from 1975-76. Until 2005, he was the only Democrat to serve in the position.
His signature issue — bilingual and bicultural education — stemmed from his days in Trinidad, during which he acted as an interpreter for children who couldn't speak English. 
Valdez never slowed down; after his time in government, he ran a successful public affairs firm and worked with the Denver Foundation to raise money for a charter school in west Denver named in his honor in 2015. The Ruben Valdez Achievement Campus at 2626 West Evans in Denver houses the Strive Prep Academy.
Former state Rep. Polly Baca of Denver served with Valdez, beginning in 1974, and told Colorado Politics that Valdez was a great friend and mentor.
"I was always proud of the fact that I encouraged him to run for speaker" and later to vote for him, Baca said. He appointed Baca as vice-chair of the rules committee, and that meant sitting with Valdez every day and seeing what bills would be heard.
"He was incredibly wise," she said. "He really understood the legislature and how to treat others, and how to build coalitions."
"I asked him once, 'how do you do it?' He replied 'I do one thing at a time.'"
That was the secret to his success, Baca said, not getting overloaded and moving on to the next issue. 
Even after both were out of the legislature, they continued to meet for lunch. He was always ready with advice, she said. "We were friends to the end. He had a great spirit."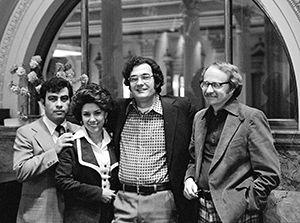 Valdez was a native of Trinidad, born Jan. 27, 1937, and the youngest of nine children. He dropped out of high school and went to work in Pueblo in a brick factory. Later, he moved to Denver, finished high school and obtained a bachelor's degree in political science from Loretto Heights College at the age of 37, while simultaneously serving in the General Assembly.
He and his late wife, Virginia, who passed away in March 1999, have three children, all of whom survive him, and seven grandchildren.
After his time in the House, Valdez served as the regional director of the U.S. Department of Transportation in the Carter administration, and then went to work for Gov. Richard Lamm, with whom he had served when both were in the House. Valdez first worked as executive director of the Department of Social Services (now the Department of Health Care Policy and Financing) and then, in a joint position, as executive director of the Department of Labor and Employment.
Valdez never really left the state Capitol; he became a lobbyist and was a daily fixture for decades. His granddaughter, Amber, worked alongside him at Valdez Public Affairs.
Amber Valdez and Valdez's daughter, Peggy, shared the following remembrance of their father and grandfather with Colorado Politics Wednesday. 
Amber and Ruben had a "beautiful working relationship" in addition to the familial one, Peggy said. "He didn't work as much in his later years, and she started picking up the work. It was good for both of them; her work allowed him to do what he loved."
Amber added that the family would have to tell the two of them at Thanksgiving, "No more politics today!" She also introduced her grandfather to smart technology, hooking him up with his first smartphone and email address.
"I took him into this century," Amber joked, but said Ruben later was lost when he lost his phone. 
He was proud of his legislative career, said Peggy, "but most proud of the school. He went into the school a lot and talked to the kids."
"The relationship with the students was so special," she added. "While he would never get to see them graduate, they will carry on his legacy." 
Valdez also loved being the patriarch of the family and someone everyone in the family looked up to, added Amber.
Amber posted the following on the General Assembly page devoted to past legislators:
"It is with heavy hearts that we regret to inform you about the passing of Ruben. He left this world in peace surrounded in love, with his family. He lived a life that made us all proud and will leave a void in the hearts of all who cared for him. Valdez Public Affairs will continue with business as normal, as he wanted. Details on a memorial will come shortly. In lieu of flowers, Ruben asked that donations be made to the Ruben Valdez Achievement Fund, in the Denver Foundation."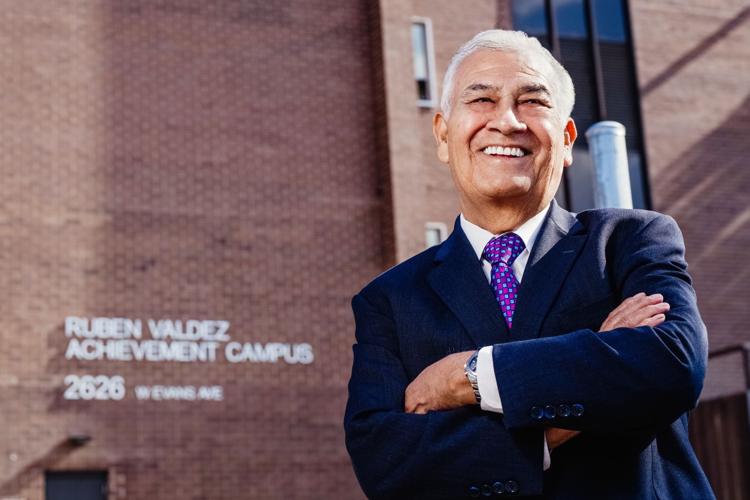 She told Colorado Politics there will be a public memorial, date to be announced.
Current Speaker of the House KC Becker of Boulder told Colorado Politics that she was "deeply saddened by the passing of former Colorado House Speaker Ruben Valdez. The first Latino speaker and a long-time leader in the Democratic party, Ruben dedicated his life to serving our state and our country. He was a champion for public schools and education. He fought for our shared values and worked tirelessly to uplift all Coloradans. He will be missed."
Alan Salazar, chief of staff to Denver Mayor Michael Hancock, knew Valdez well for 30 years, although they originally met when Salazar was in high school, well before that. Salazar told Colorado Politics that Valdez's impact went well beyond the Latino community.
"He was a true public servant,' Salazar said. "He loved politics and loved mentoring people."
Salazar said Valdez was one of the first to mentor Salazar when Salazar worked for then-U.S. Sen. Gary Hart.
"The speaker encouraged me, the opposite of what you sometimes see in politics," Salazar said. 
The role that Valdez played in encouraging Salazar's career is one reason that he feels obligated to continue that role for the next generation, in Valdez's honor. 
"He loved people and humanity," Salazar added. "I never say him angry; he was 'old school' in how he treated people with respect and dignity. I wish we had more of him."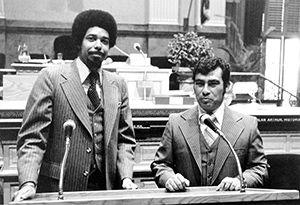 Former lawmaker Rob Witwer of Golden got to know Valdez through legislation that they worked on together.
"I would chat with him every time I saw him," Witwer told Colorado Politics Wednesday. "I got to know him as a friend and mentor. He always had good advice and willing to share the benefits of his experience with a rookie legislator."
Witwer added that Valdez was "a throwback to another time"  when people showed a lot more respect toward each other and were more interested in solving problems than fighting.
Valdez "was always looking for the win-win, which is true leadership. and always trying to figure out a way to address everyone's concerns and move the state forward. He was a gentleman and kind," Witwer said. "I never heard him speak ill of anybody." 
Hancock also offered this tribute to Valdez on Wednesday.
"Our Denver community has lost a giant, our Latino community has lost a trailblazer, and I have lost a dear friend," Hancock said in a statement. "Ruben Valdez wasn't just an exceptional public servant and advocate, he was a leader and mentor to so many and a tireless champion for what he believed was right and just. As a Denver legislator, he represented and advanced the best interests of the Westside community, giving them a needed voice and advocate in the General Assembly. It was that dedication and tenacity that led him to make history as our state's first Latino speaker of the House, where his reputation for reaching across the aisle to benefit all Coloradans was well respected.
"But it more than just in government. Ruben was a steadfast voice for those who were unable to speak for themselves. This was especially true for our youth, where he reflected on his own upbringing and perseverance to ensure the same opportunities he was given and earned were afforded to every child in Denver. That hope for a brighter future is the greatest legacy he has left us, and we will honor it forever."
CORRECTION: A previous version of this story misidentified the Department of Health Care Policy and Financing.