Denver District Attorney Beth McCann has reversed course, announcing Sunday that her second in command will resign for bullying other staffers and intimidating another top prosecutor with a baseball bat.
McCann, in the email to her staff, said she could not let the controversy over Assistant District Attorney Ryan Brackley's actions become "an ongoing distraction from the important work and mission of the office."
She added that she "cannot condone nor allow the type of behavior about which I have learned through this investigation and from speaking to some of you outside of the investigation."
She said that she and Brackley "agreed that it is in the best interest of the office moving forward that he resign. This decision came after further consideration regarding the events outlined in the recent personnel investigation."
Brackley's last day will be Friday, Aug. 2.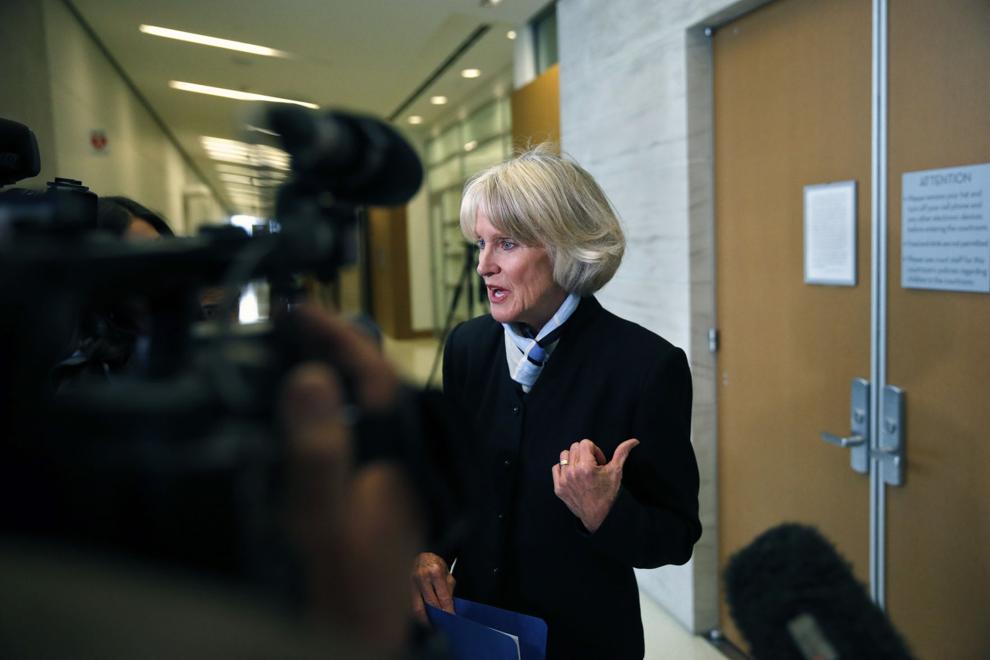 "It is with regret that I have decided to leave the Denver DA's Office," Brackley said late Sunday in an email to Colorado Politics.
"Although we accomplished a great deal over the past two years, there is more work to be done in order to achieve the goals laid out by District Attorney McCann," he said. "I appreciate her speaking so highly of my work ethic, energy, and the positive impact I had on the office in serving as her second-in-command. In order for the office to achieve DA McCann's goals of enhancing public safety and achieving meaningful criminal justice reform, I think it is best for me to move on."
VIDEO: Watch a 9News report below.
The announcement of Brackley's departure from the office comes six days after Colorado Politics published the details of an outside investigation requested by McCann into allegations that Brackley had demeaned other prosecutors and investigators in McCann's office.
Following the investigation, McCann originally had chosen to keep Brackley as her second in command while deploring his actions. She had ordered him to take executive training, at his own expense, and also told him some of his duties would be restructured.
McCann originally told Colorado Politics that she decided to keep Brackley because he was a valuable employee who had expressed contrition and remorse and a willingness to change.
McCann's decision to keep Brackley as her second command generated attention from talk radio hosts, who highlighted the controversy on air as the week progressed.
McCann had asked an outside firm, the Denver-based Employers Council, to investigate Brackley after another top prosecutor, Chief Deputy District Attorney Adrienne Greene, sent her a complaint.
Greene said in her March 4 complaint that Brackley had engaged in acts "ranging from unprofessional to discriminatory." The complaint also described a dispute between Greene and Brackley over Greene's letter of recommendation for an investigator.
Greene said in the complaint that she was left sobbing as she described to two colleagues later how Brackley had intimidated her with a baseball bat in her office, taking "half swings" at the level of her head from about three feet away.
The Employers Council in a June 28 report to McCann said it found it likely that Brackley had swung the baseball in Greene's direction, but that he had not intended to harm or threaten Greene. The council's report said Brackley "lacks an awareness of how actions are perceived and how he may make others feel as a result."
The council's investigation also found it likely that Brackley had sent a text message to another prosecutor threatening to fire her "f---ing fat ass" if she posted crime scene photos on her Facebook page, and that he had silenced another employee during an office meeting and accused her of pouting in front of other staffers.
McCann said the reversal on keeping Brackley "was very difficult."
"Ryan brought great value to the office in many ways, and he accomplished important and significant work for us and the city of Denver," McCann said in the email she sent to her employees. "I admire his passion, hard work, commitment to the office and considerable trial skills."
Helen Morgan will assume Brackley's duties of assistant Denver district attorney on an interim basis.
-
-
-
-
-