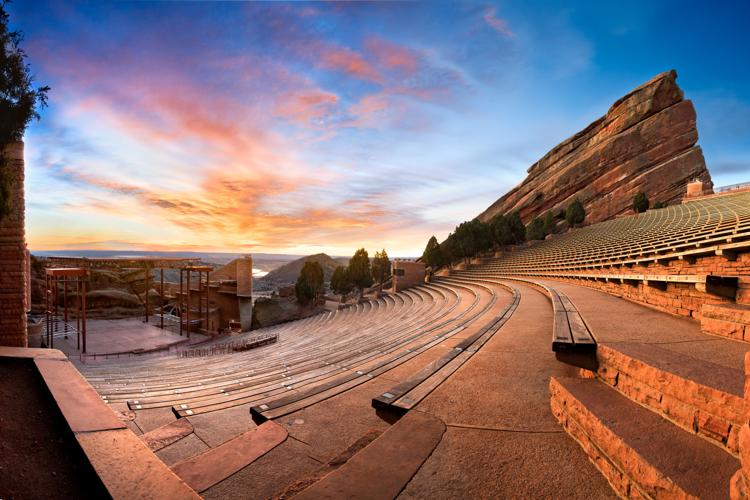 Denver City Council will decide Monday night whether to renew a $5 million ticketing deal with AXS, a digital marketing platform for purchasing sports and entertainment event tickets. If approved, the company would once again be named the exclusive ticket vendor for city-owned venues, such as the Red Rocks Park and Amphitheatre.
AXS is the second-largest ticket service provider in the country, just behind Ticketmaster, and is a subsidiary of Anschutz Entertainment Group, a company owned by Denver businessman Philip Anschutz. (Anschutz also owns the media group that runs Colorado Politics and The Gazette.) 
The platform digitalizes ticket sales, "making it easier for fans to buy, sell and transfer tickets" for thousands of events, AXS CEO Bryan Perez said in a statement last year.
The AXS ticketing system is working for Denver, city officials say.
"This is one of those operations that keeps the train running at [Denver] Arts & Venues," agency spokesman Brian Kitts said in a city council committee hearing last month.
The contract is expected to generate on an annual basis about $4 million in revenue for both the city agency and AXS, with $3 of each ticket sold going into the company's pockets. Since first contracting with the city in 2014, AXS has sold more than 10 million tickets across all city-owned venues.
"Five years ago when this contract started, every single ticket that we sold was a paper ticket," Kitts said. "Now 95% of tickets that we sell will be done electronically."
The contract would lock in another five years for AXS to provide ticketing services, box office operation, information and call center functions, and marketing support for city venues, including the Colorado Convention Center, Denver Coliseum, Denver Performing Arts Complex, McNichols Civic Center Building and Red Rocks Amphitheatre.
The modernized platform allows for standardized processes, increased tax payments and basic consumer information, according to city documents.
For example, Kitts said, the city can now access consumer data that play a role in analyzing success of venues, audience demographics and tourism promotion.
"The AXS system has allowed us to be able to look at ticket buyers, where their zip codes are and to be able to discern what types of people and how much they're spending are coming to our venues," he said.
Using this data, the city learned that more than a quarter of Red Rocks consumers attend from out-of-state, with Chicago, Los Angeles and Dallas representing some of the venue's highest markets.
AXS' "Flash Seats" technology also became an important part of the 2019 consent decree settling a lawsuit against the City of Denver around accessibility issues at Red Rocks Amphitheatre, Kitts said. Now the first four rows of the venue can be restricted for fans with a variety of needs.
"I've lived in Denver for quite some time now, and I've been unable to go to Red Rocks shows because scalpers were grabbing those tickets before I could get to them," Councilman Chris Hinds, who uses a wheelchair, said during the November committee meeting. "I really want to commend you for making that accommodation."
Councilman Kevin Flynn, who chairs the business committee, said the only "drawback" he saw in approving the contract was that people, such as his wife, who liked to keep their hard copy tickets as mementos could no longer do that.
But Kitts reassured him that souvenir tickets can be purchased online for an additional fee.
The system also makes accounting processes more reliable, Kitts said, because it's easier to collect city sales tax.
Prior to the contract, promoters were responsible for telling the city how many tickets were sold and would pay a tax based on that number. Since the contract was put in place, however, the city can now track exactly how many tickets are sold because they are processed through a system the city can access.
City Council's vote comes in the wake of the U.S. House Energy and Commerce Committee's announcement of a probe into live ticket event companies, including Anschutz's AEG, Live Nation and StubHub for what policymakers have said are possibly unethical practices.
"Many of these issues relate to a lack of transparency and fairness, which places purchasers at an unfair advantage when attempting to buy tickets in the current marketplace," according to a letter sent to the ticketing companies.
Specifically, lawmakers argue that "high, hidden fees" are putting ticket buyers at risk of unfair treatment.
If the contract is approved by City Council on Monday evening, the new deal — which incorporates for box office staffers Denver's minimum wage law — will take effect January 1, 2020, and expire Dec. 31, 2024.