The Denver City Council has unanimously approved new rules for electric scooters that will keep the vehicles off city sidewalks.
The decision was part of a block vote to pass items on the consent agenda at the council's Monday-night meeting, and there was no discussion.

Under the new ordinance, powered scooters can only be used on streets or in designated bike lanes.
Previously, the law allowed for an exception when the speed limit of the closest street was higher than 30 mph and there were no bike lane. The proposal would close that exception.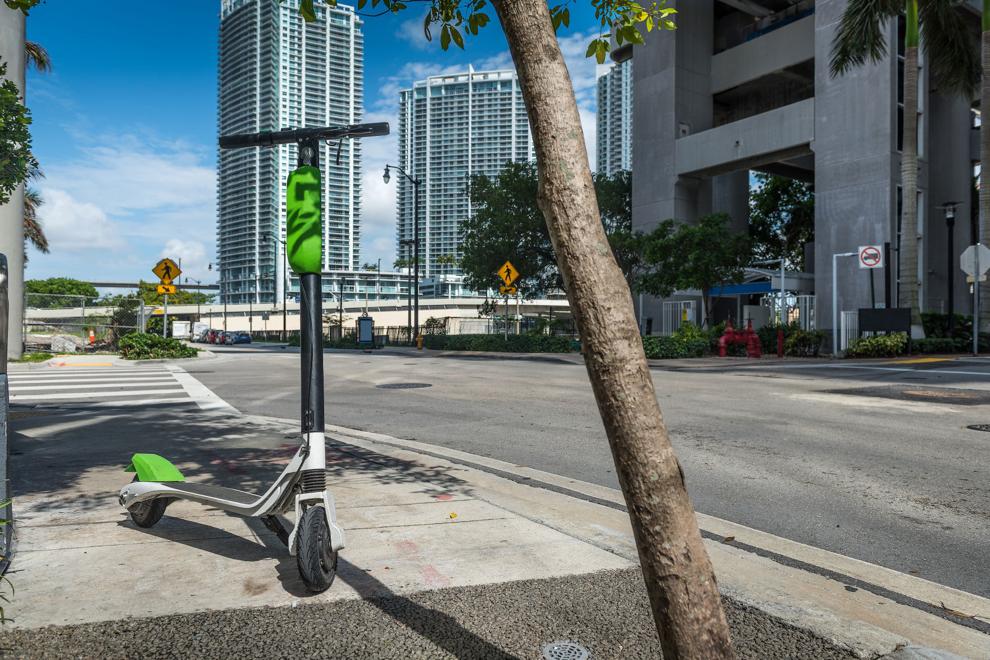 "This proposed ordinance reconciles city ordinance language with new state law, and also adjusts the rules on where the vehicles can be ridden to mirror bicycle/e-bicycle rules," the ordinance request states. "Specifically, scooters will not be permitted to be ridden on sidewalk except in very limited circumstances (e.g. when parking or disembarking)."
Under the change, law enforcement will be able to issue citations to those using scooters on sidewalks.
The change comes soon after Denver's first fatality caused by an accident involving an electric scooter. 
Cameron Hagan died Aug. 4, after police say he was thrown from his scooter into oncoming traffic.
Rachel Riley of The Gazette contributed.