As a child, Candi CdeBaca worried relentlessly about winding up in a tent city under the Interstate 70 bridge near her home in northeast Denver.
Maybe that explains why she fights with such unrelenting passion. The chill of poverty feeds a blazing fire.
Growing up poor and as a person of color, challenges loomed large at every turn for the new Denver City Council member, who has become a lightning rod for controversy since she was elected last summer, taking on private prisons, bans on where the homeless can sleep, even the tone of civility that is a tradition in City Council meetings.
"I am not the kind of person who moves to the middle easy," she says, particularly when it comes to gentrification and homelessness.
The polarizing figure has emerged in Denver as a symbol of a new Democratic party that leans younger, more diverse and increasingly critical of a capitalist economy.
Not everyone is happy about it.
Mayor Michael Hancock insinuated in October that CdeBaca is someone "who wants to just try to be disruptive."
Most often from the shadows, critics call her a communist and a showboat, more about the applause than the performance.
But the nearly 34-year-old freshman firebrand doesn't care about name-callers. She has no interest in building bridges, or repairing them, if they don't lead to where she wants them to go.
Council members often "undercut themselves," CdeBaca said, by starting where they can get the most agreement.
Some might call this compromising. But common ground is something she is "not at all" inclined to find.
"I don't think that people elected me to compromise. People are tired of those with power — who don't need to compromise — compromising."
When CdeBaca's on your side of a policy, it can be "wonderful," Councilwoman Amanda Sawyer said. "She is fun, smart, well-spoken and inspirational, and she's an incredible, thoughtful leader."
When she's not, "You just have to accept that she is not going to compromise, and that you are not going to be on her good side.
"That's just part of who she is. You have to accept the good with the frustrating," she said.
Former Denver Mayor Wellington Webb said he sees a lot of himself in CdeBaca. A prior legislator and city auditor, he operated in much of the same way, fighting for the poor, certain he was completely right and everyone else was dead wrong, he recalled.
"I like her," Webb said over lunch at the Welton Street Cafe in Five Points, part of CdeBaca's district. "She may not think I like her, but I like her. She probably figures I'm part of the establishment — there's some degree of that that's accurate — but Candi ain't no different than I was when I was that age."
He told a couple of stories about times he shook up the establishment as a young Denver politico, much like CdeBaca's doing today.
"I think over time she'll learn," he said, making a joke about not needing to be a member of Mensa (an organization for people with high IQs) to count to seven. That's the number of votes needed on the 13-member council to get anything passed.
"She doesn't reach across the aisle," Webb said. "That's something she has to learn to do."
Polarizing policies
On a local scale, CdeBaca represents a national trend of socialists taking office in cities where living costs and economic inequality run rampant.
Some of her most controversial policies have revolved around the corrections system and homelessness.
In a surprising upset last summer, less than a month after being sworn in, she drove enough votes to cancel $10 million of private prison contracts for CoreCivic and GEO Group, a gesture at President Donald Trump's support for them, especially at the U.S.-Mexico border.
"We've watched these large entities gobble up smaller providers with public dollars and little to no transparency or accountability," CdeBaca said at the time of the vote.
The move caused disruption and alarm on both sides of the argument, however, as people in halfway houses faced returning to prison, and the state corrections system faced an overcrowding emergency as a result.
"She did this without even asking for our input, asking what future plans were, sharing any of her concerns," said Troy Riggs, who recently resigned as Denver's public safety director.
"Her vote and her leadership during this, unfortunately, is going to lead to numerous individuals not getting the assistance that they deserve," he said. "Not only does it adversely affect those trying to re-enter society and build their lives, but it affects their families, it affects their friends, and it also affects those employers who have been willing to give jobs to these individuals. Now they're wondering if they're going to be able to do that in the future or if they are going to have the rug pulled out from under them.
"It has upended the whole system," Riggs said.
"In my many years in the council chamber reporting on and now participating in decisions, I've seen a lot of votes that inadvertently hurt people," Denver Councilman Kevin Flynn told Colorado Politics in an email. "But I felt this vote intentionally hurt people."
The city has since had to renew another one-year contract with CoreCivic to undo the damage.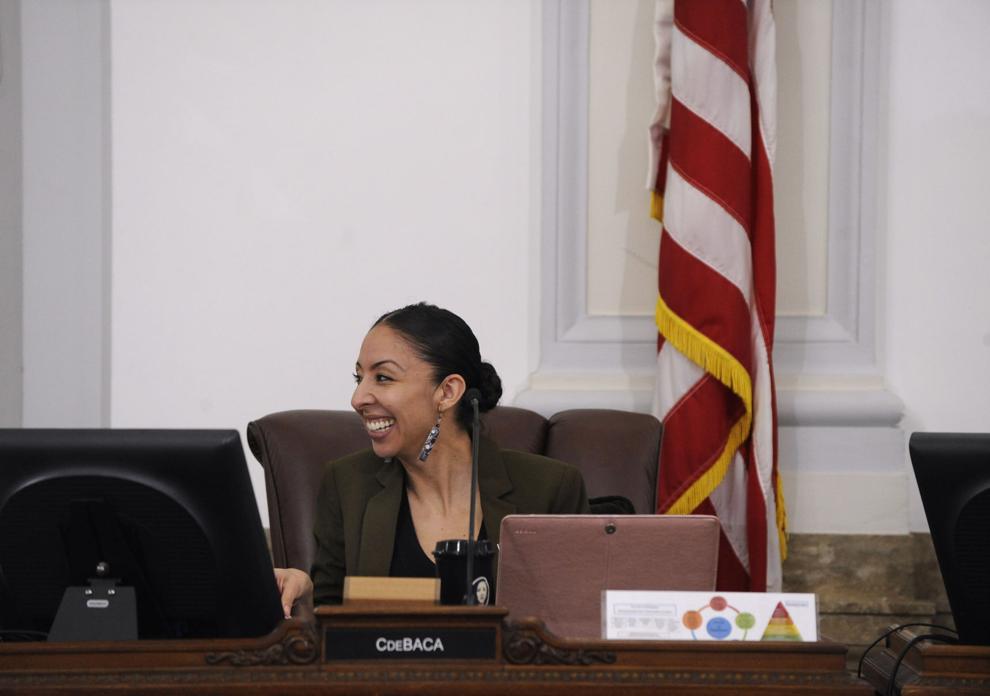 CdeBaca also has fought vehemently against the urban camping ban, even though more than 80% of voters last year rejected overturning it.
A Denver County Court judge ruled in late December that the camping ban was unconstitutional, a decision the city has since appealed. CdeBaca said the ban "doesn't work" and intends to introduce legislation to repeal it.
"When we have this ruling from our courts, our legislative branch and executive branch should be responding accordingly to reverse that 'cruel and unusual punishment,' or that constitutional violation," she said.
Doing so would be a "terrible idea, for public safety and from a public health standpoint," said Jawaid Bazyar, who owns a business in CdeBaca's district.
Overturning the ban would essentially "turn our sidewalk into a toilet," said the business owner, who is already experiencing a "huge surge" in homeless people camping and leaving trash, feces and drug syringes on his property.
"She's saying it's OK for people to live on the street, and it's OK for there to be all sorts of deleterious consequences for when people live on the street," he said. "If our councilwoman really wants to do something about it, then let's see her take some serious real action and provide a place for these people to live."
CdeBaca has also taken heat for a January proposal to amend a longstanding rule of decorum that says council members cannot "impugn" one other.
"We are a new body," she said. "Just because something has been in the rules forever doesn't mean that this new body" can't shake up the status quo. Moreover, calling into question the character of her colleagues is something she believes is "core" to the job.
"I don't think by default we necessarily are a part of a body that we can trust, cannot question, can understand each other's motives," she said during a January City Council meeting. "I don't want collegiality to be the enemy of good governance here in the city."
She seemingly stood alone.
Councilwoman Robin Kniech said CdeBaca's proposal threatened one of the "fundamental pieces of a democracy," especially in a time when impugning opponents pervades much of the rhetoric used by the country's commander in chief.
"Attack my idea, attack my proposal, show all the ways you don't like it," the third-term council member countered, "but the moment we start to attack each other as individuals, I think we lose a piece of our soul."
Flynn, who's served on the council since 2015, also stood firmly against the newcomer's philosophy.
"I don't think it's ever a good idea to say it's OK to impugn someone's character or their integrity," he said. "I don't think that's why we're here."
Power from poverty
For five generations Denver's Elyria-Swansea neighborhood has been home to CdeBaca's family. She was raised by a single mother of three and lived with her grandmother and great-grandmother under one roof.
One memory defines much of her "political fight" today.
She was 4 years old when her neighbor across the alley found her crying as she put most of her belongings in a trash bin. Her family was getting kicked out of their subsidized unit. Facing homelessness, all she could take with her was one bag. 
Her neighbor retrieved her belongings and went into the house to talk to her mother. He offered the family a home, rent-free, where his late mother had lived, while CdeBaca's family got back on their feet.
CdeBaca sees herself fighting for others the way that neighbor stepped up for her.
"It was in that moment that my entire life was transformed," she said.
Her mother went back to school, started working and got off public assistance. The neighbor whose house they lived in eventually married her grandmother. Times were good.
But they didn't last long.
Her mom lost both of her legs to diabetes, and CdeBaca and her two younger siblings were raised by their grandparents.
Soon, the neighbor who turned her life around was diagnosed with myeloma, a cancer of the plasma cells. Property taxes were too high for CdeBaca's family to afford, so she had to get a job at 10 years old to start helping pay the bills.
Still, she kept her head in her books.
CdeBaca graduated in 2004 as the valedictorian and class president at Manual High School, becoming the first person in her family to earn a high school diploma.
"I grew up as a person in a community where most of my peers and family members didn't go to college, didn't plan for careers. We kind of just looked for jobs," she recalled.
Without much guidance, she chose to attend the University of San Diego "without a real understanding how to pick a college" or college classes. She at first majored in political science, but "very quickly recognized" that her experience was not reflected in the classroom, which was attended mostly by white students and taught mostly by white professors.
She remembered a moment in one of her political science classes where her classmates were joking about government cheese, and the teacher laughed along, believing it might be a myth.
After that, she dropped out of the class and decided to enroll in ethnic studies courses, taught by professors who "reflected (her) identity."
But CdeBaca was forced to move back home after her first year. Her grandmother had a heart attack and had to have quadruple bypass heart surgery. Without health insurance, the surgeon put a lien on their house.
CdeBaca said she almost dropped out of school to keep a roof over her grandmother's head. Instead, she was able to transfer to the University of Denver on a four-year scholarship, eventually becoming the first and youngest dual-degree graduate from the University of Denver Graduate School of Social Work.
This was right around the time that her political career began, when the Elyria-Swansea native began fighting the I-70 expansion that she said would exacerbate gentrification and growth issues. She saw it as part of a movement.
"My fight politically, educationally, has always revolved around stable housing," she said. "I recognize the power of having that kind of stability and how it influences your ability to fight for anything else." 
Lisa Martinez is a professor of sociology and criminology at the University of Denver. She taught CdeBaca in two of her classes and said she isn't the least bit surprised by her political path.
CdeBaca was "an amazing student," who was "always engaged" and "always contributing."
What sticks out to her most, Martinez said, is the way CdeBaca was able to break down complex issues around social inequality for her classmates at DU, a "predominantly white institution," by making connections drawn from examples in her own life.
"I think that brought a real worldness to (lectures) that other students who, through no fault of their own, couldn't help not having those experiences."
CdeBaca's ability to do so, Martinez said, has only further propelled her "to connect with people" as an elected official dedicated to social justice.
Political pathway
Like her upbringing, the councilwoman's path to politics hasn't come without turbulence.
During her campaign against incumbent Albus Brooks last spring, she drew immense criticism and national attention when she said in a debate that the country is in "late-phase capitalism." She made clear her belief in "community ownership of land, labor and resources, and distribution of those resources," and her eagerness to "usher it in by any means necessary."
She was branded a communist after that, putting her on the receiving end of hundreds of death threats and even vandalism to her property, including her car windshield being shattered.
Many people say the activist — who at 18 years old co-founded Project VOYCE, a youth development and civic engagement nonprofit — hasn't been able to leave that path behind, to the detriment of Denver.
"She's been more of an activist than a councilwoman," said Kristina Cook, the chairwoman of the Denver GOP. "She doesn't seem to be representing her district, and she's not doing things that will benefit the folks who are in her district."
CdeBaca represents District 9, which includes the neighborhoods of Central Business District, City Park, Elyria-Swansea, Globeville and Union Station, among others.
The chairwoman said, aside from advocating for a "really, really, really left-wing progressive agenda that … is going to do nothing but hurt Denver residents," Cook's also been "rather disappointed in her hypocrisy," pointing to the fact that CdeBaca campaigned against "Brooks' corruption, and then tried to get her partner a paid position within her own office," which Cook called "nepotism."
The council newbie faced fierce backlash as a result of what many people saw as a major misstep, and she ultimately withdrew the request to hire her wife, who had worked with her at VOYCE.
Others credit her with fearlessness. 
"Albus Brooks was certainly an advocate for housing … but he didn't make it his signature issue, despite a lot of the shelter facilities and housing facilities and the people living outside being in his district," said Cathy Alderman, vice president of communications and public policy for the Colorado Coalition for the Homeless.
"I think it's important that Councilwoman CdeBaca has taken that approach," she said.
Brooks did not respond to Colorado Politics' request for comment.
"She's really elevating the issue and being persistent about it," Alderman said. "Now whether she's able to compromise on solutions or policy or funding down the road certainly remains to be seen. But at least she's not shying away from having the difficult conversations."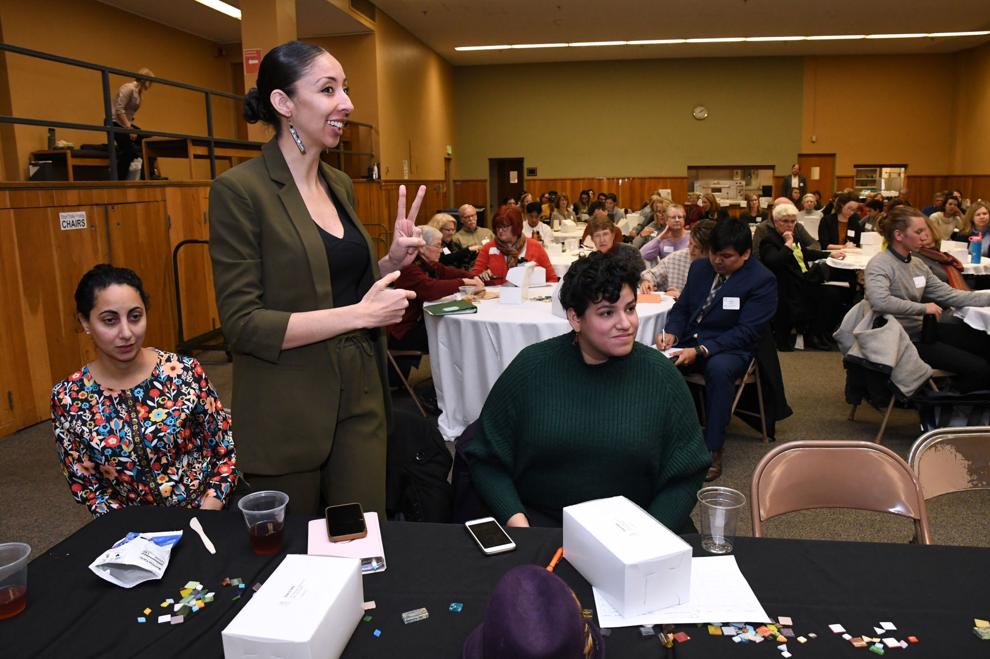 Product of the times
CdeBaca is tailor-made for the progressive politics of the moment.
Democratic socialism is clearly in its ascendancy on the left, as U.S. Sen. Bernie Sanders of Vermont surges to the lead of the presidential nominating process. U.S. Rep. Alexandria Ocasio-Cortez of New York City is his celebrated secret weapon with younger voters.
In Denver, CdeBaca draws comparison the same way she draws AOC's attention, just on a local level.
"I love it," CdeBaca says when asked what she makes of being likened to the youngest woman to serve in Congress.
"I like to think that somewhere, someday, we'll meet and have a conversation and hit it off," she said. "I think we have a similar understanding of the world, a similar experience of the world, and similar desires for the future."
Comparing her to Ocasio-Cortez, "isn't off base at all," she said. "I think it's awesome."
AOC gets in the business of her party's establishment, including House Speaker Nancy Pelosi, the same way CdeBaca does it in Denver.
CdeBaca has been harshly critical of Hancock and Denver's strong mayoral system that she sees as an impediment to progress, transparency and accountability.
Some of her efforts to chip away at his influence include changing the way the Denver sheriff and city attorney come into power. Right now, both are appointed by the mayor, which she thinks makes them less independent and more likely to protect the mayor in times of trouble.
Hancock has fired back at CdeBaca, albeit indirectly.
"I haven't heard one idea that really goes to the heart of how we keep Denver strong and how we address the issues of all people in our great city," the mayor said last year in an interview with 9News.
"Governing is different than being an activist," he said. "Quite frankly, the activist mentality and attitude doesn't necessarily translate when it comes time to making tough decisions."
Even as CdeBaca clashes, sometimes, with fellow council members, it's Hancock at the top of the list.
Her beef with him will bear watching as the two compete for power in the years ahead, political observers agree.
"I'm about trying to organize the power within our body so that we don't need to be afraid of him, because if we're organized and unified together, then we don't have to be," she said. "We don't have to compromise. We can fight together."