Former legislator Mike Johnston, who topped the official tally of votes in the April 4 election, is leading former business chamber executive Kelly Brough in the runoff race for Denver mayor, a recent poll shows.  
But Johnston's lead — 38.9% compared to Brough's 34.1% — is practically within the poll's margin of error.
"It's still anyone's race," said a memo prepared by Cygnal and Chism Strategies, which conducted the poll.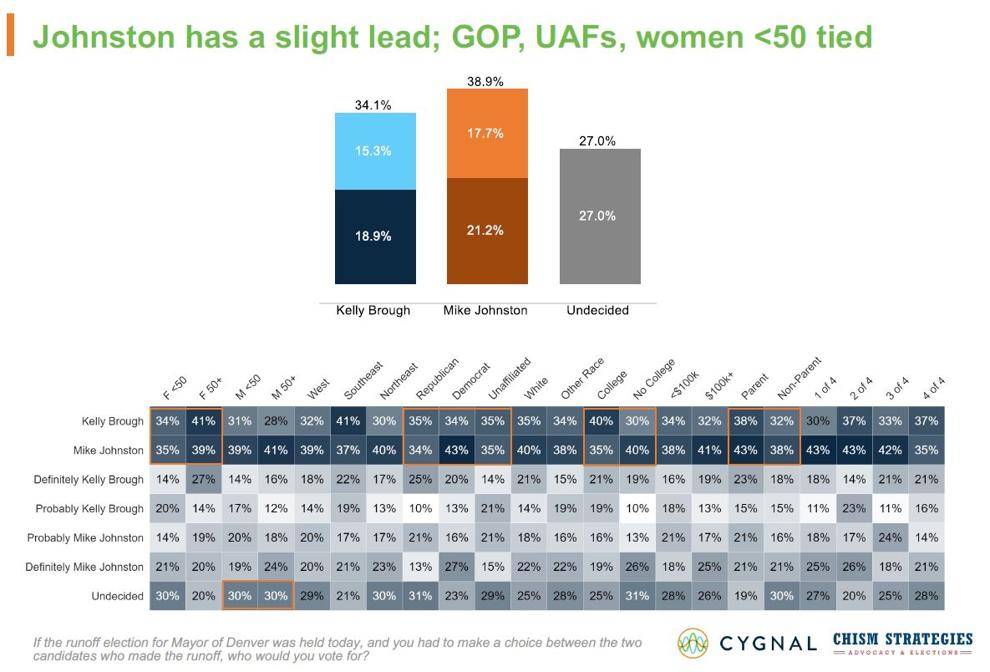 The survey, which was conducted between April 11 and 12 and asked 410 respondents, hinted of the political lines shaping immediately after it became clear that Johnston and Brough would face each other in June. The two candidates beat 14 other aspirants for Denver's top post, but the crowded field ensured none would get more than 50% of the vote, leading to a runoff.
Interestingly, the poll also confirms Gov. Jared Polis' popularity, even among Republicans, which suggests that, if the governor were to endorse a candidate, he would influence its outcome.
And just like in its previous survey, the latest poll shows crime and public safety, housing availability and affordability and homelessness are top of mind for Denver voters.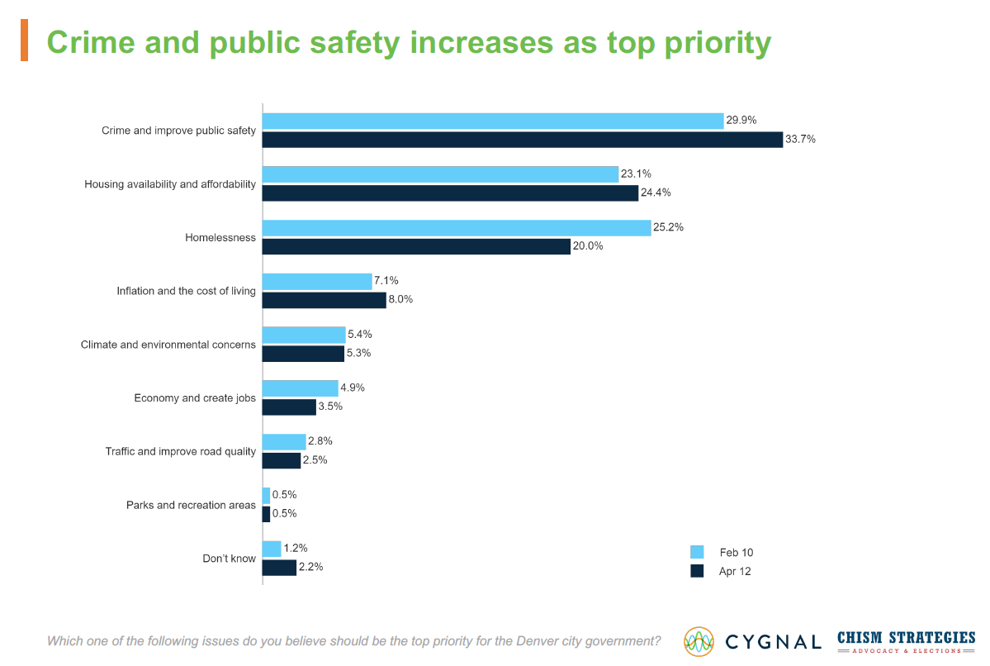 Here are the poll's other major findings:
Johnston holds a a highly favorable image, particularly among younger voters and unaffiliated voters compared to Brough.
Brough is more popular among Republicans.
Johnston is very popular among Democrats, men over 50 and renters.
Younger voters and renters prioritize housing over crime compared to other demographics.
Homelessness remains an issue among men, Democrats, renters, and those who earn more than $100,000.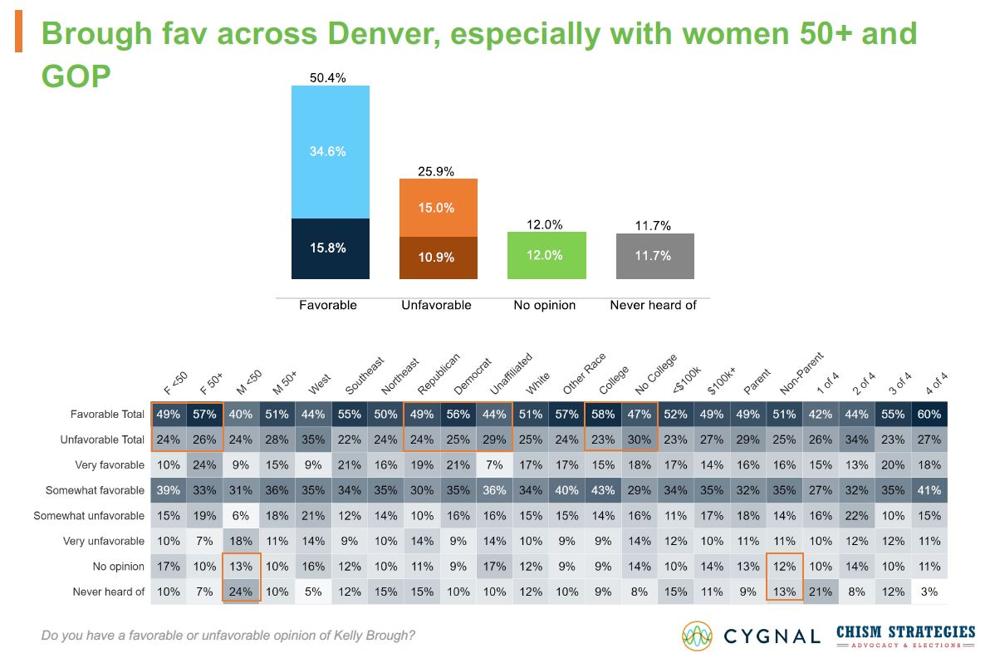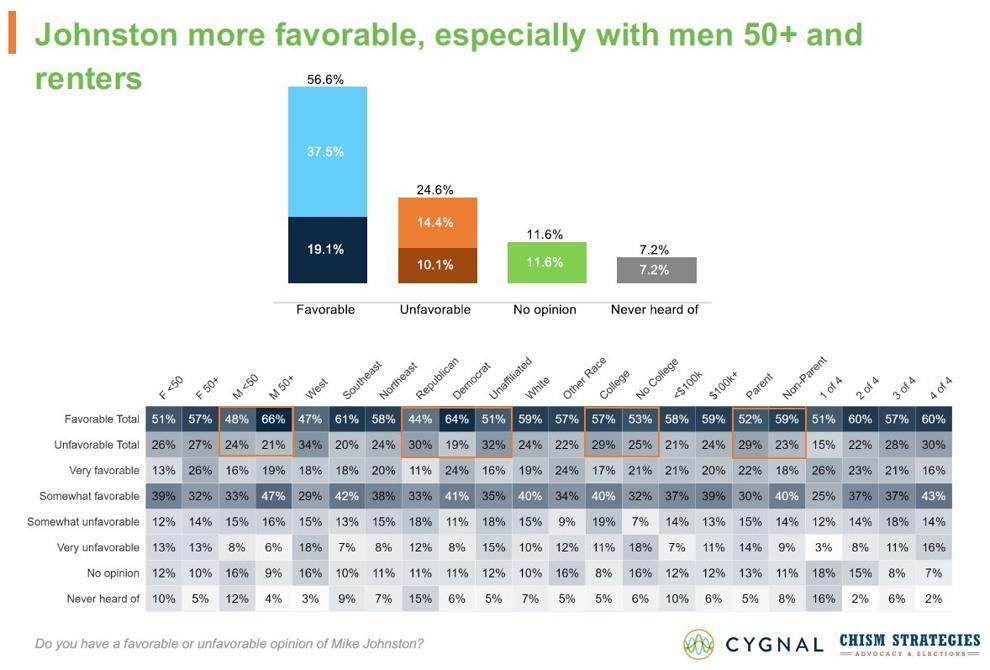 The poll was commissioned by A Denver for Us All.