The 24 members of the Republican House caucus Monday elected its leadership team Monday, choosing third-term Rep. Hugh McKean of Loveland Minority Leader, and a new direction for the caucus that lost seats two years ago and treaded water in the 2020 election.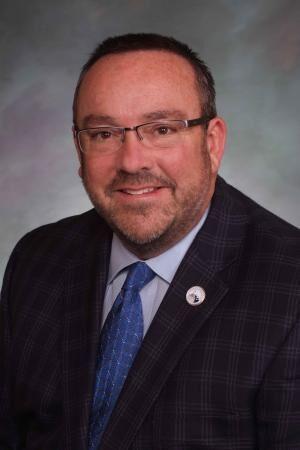 McKean was elected on the second ballot in a three-way race with Assistant Minority Leader Kevin Van Winkle of Highlands Ranch and Rep. Tim Geitner of Falcon. The first ballot gave Van Winkle 10 votes, McKean nine votes and Geitner received five votes.
McKean, elected to his third term last week, won on the second ballot. The vote count was not announced. "We will leave this room united and will stay united," McKean said. 
While rumors of an open ballot — rather than a secret ballot — flew over the weekend, the election was conducted via secret ballot. 
During nominating speeches, all three candidates hinted at the division that has plagued the caucus for the past two years. 
Rep. Rod Bockenfeld of Watson nominated Van Winkle. Each candidate has outlined a very good plan on how to move the caucus forward, but "it's execution to make the plan work" that matters to Bockenfeld. He noted that Van Winkle won with a strong plan despite a difficult election challenge. Van Winkle's nomination was seconded by current Minority Leader Patrick Neville of Castle Rock, who noted that Van Winkle had worked alongside him, making calls to help the caucus. 
In his acceptance, Van Winkle, in his fourth and final term, noted the fight he faced from the "Democratic machine ... We House Republicans do not have two years for a leader to learn the ropes. We need to come together as a family with malice toward none and grace toward one another" and to look forward and not settle old scores.
Rep. Rod Pelton of Cheyenne Wells nominated McKean, stating McKean has a vision that will bring the caucus together and one that will lead the cause forward in a different direction than that of the last two years. It's a "direction very welcome in this caucus."
"We have two months to form a minority government," McKean said. This caucus "has some of the best talent and experience in this building...and represents more of our state than any of the Democrats' caucuses," he said. McKean pledged to help the caucus represent its constituents. "It matters not what the rest of us say. What matters is the people who sent you here."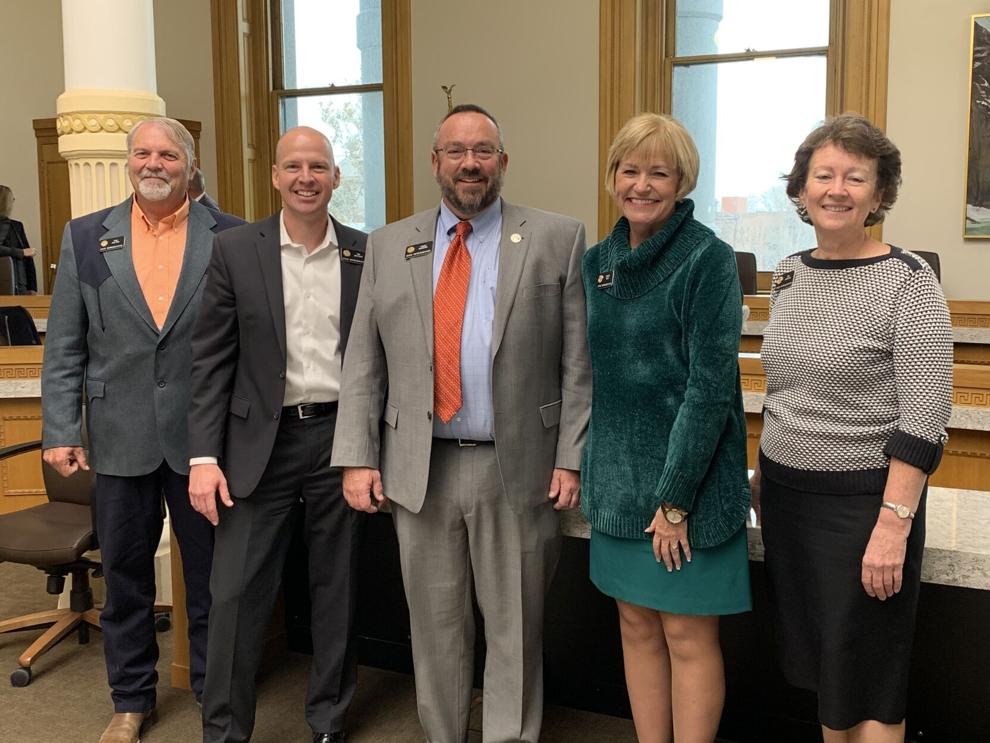 The caucus elected Geitner, who won re-election to his second term last week, as assistant minority leader, over Rep. Mark Baisley of Roxborough Park. Initially, McKean nominated Rep. Colin Larson of Littleton, but in a surprise move Larson nominated Baisley and withdrew from the race. Once Larson withdrew, Rep. Dave Williams of Colorado Springs, who also had been nominated, withdrew his name from consideration. McKean has the right to have the people on his leadership team that he wants, Williams said.
"I do not believe in the direction where we're headed," he added.
He also criticized Colorado Politics for the story published Sunday on the leadership elections, claiming it promoted division within the caucus.
McKean asked Williams to reconsider. "I will work with anyone in the caucus," he said. However, Williams again declined and pledged his support to Geitner.
The minority whip position — that's the person who either drums up votes or does the vote-counting for bills, among other duties — went to Rep. Rod Pelton of Cheyenne Wells, who won his second term last week and who ran unopposed for the whip position. The caucus retained Rep. Kim Ransom of Lone Tree as its representative on the Joint Budget Committee, who defeated Rep. Matt Soper of Delta.
Rep. Janice Rich of Grand Junction, who won re-election to her second term last week, was chosen as caucus chair, defeating Baisley. She replaces term-limited Rep. Lori Saine of Dacono, who was elected last week to the Weld County Board of County Commissioners.
Only one person — Rep. Terri Carver of Colorado Springs — wore a mask during the election, although several other members had them on outside the committee room. The caucus also did not observe social distancing during the election.