A man serving a 144-year sentence for kidnapping, sexually assaulting and trying to kill a teenager will receive a new trial, after the Colorado Supreme Court decided Monday that a Denver judge improperly handled the defendant's assertion of racial discrimination in his jury selection.
Members of the court found the prosecutor in Ray Ojeda's 2015 trial failed to offer a non-racial reason for seeking a Hispanic man's removal from Ojeda's jury. Instead, the prosecution wanted to dismiss the man, identified as Juror R.P., because he might persuade the jury to acquit Ojeda over racial-profiling concerns.
Moreover, District Court Judge Kenneth M. Laff, in agreeing to strike R.P. from the jury pool, offered his own explanations for why excusing the man was justified, rather than evaluate the possibility of racial discrimination.
The decision marked an uncommon occurrence of an appellate court reversing a conviction based on a "Batson challenge," named for the U.S. Supreme Court's landmark Batson v. Kentucky decision forbidding intentional race-based discrimination in jury selection. Justice Maria E. Berkenkotter, who authored the state Supreme Court's opinion, emphasized that the court was not condemning anyone as racist for removing R.P. from Ojeda's jury pool.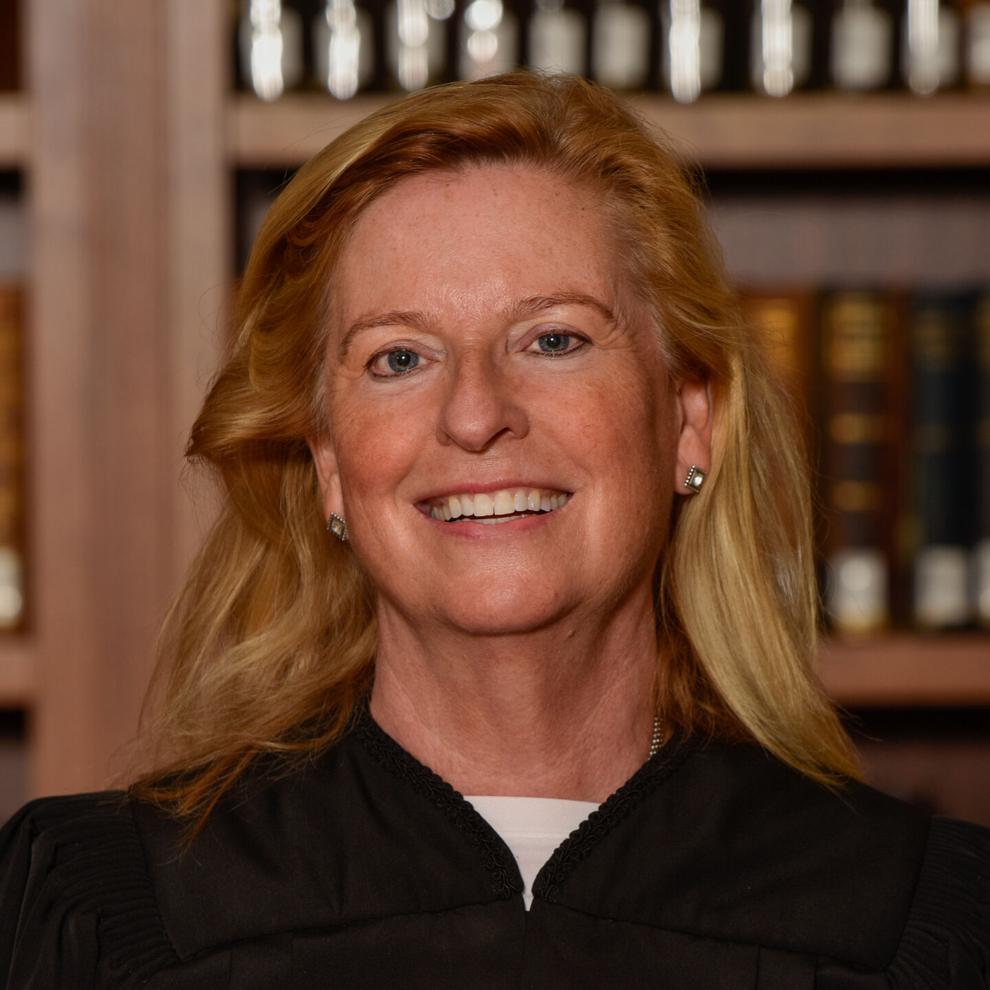 "Today's conclusion is not a determination that the prosecutor here harbored ill will or animosity toward Juror R.P. or Ojeda, let alone all Hispanic people," she wrote in the Feb. 14 ruling.
The decision also affirmed the state's second-highest court. A three-judge panel for the Court of Appeals concluded in 2019 that the treatment of R.P. was problematic, but disagreed on exactly how much racial animus was involved.
Bruce I. Brown, the former district attorney for Colorado's Fifth Judicial District, said that lawyers necessarily make assumptions about jurors based on clues, but that judges need to take the time to carefully rule on Batson challenges according to the information the parties provide them.
"I cannot think of a more clear case of an excusal on the record being motivated, at least in part, by an ethnic reason," Brown said after reviewing the court's decision. "It is unfortunate that the trial court did not recognize the prosecutor's error because the consequence procedurally is that a new trial, placing a victim and witness(es) in the same place as they were before the case was tried, must now occur."
Ojeda went to trial for kidnapping a teenager in 1997 at gunpoint near the South Platte River in north Denver. He allegedly sexually assaulted the victim and shot her in the head. The case went cold for over a decade, until DNA linked Ojeda to the crime around 2013.
The defense asserted mistaken identity, but a jury found Ojeda guilty. Ojeda's appeal claimed impermissible racial discrimination against R.P., the Hispanic man the prosecution successfully dismissed from the jury pool.
R.P. indicated on his juror questionnaire that he or a family member had been racially profiled, and that he and his ex-wife had been victims of sexual assault or misconduct. Although R.P. said the sex assaults would not affect his judgment in Ojeda's case, he volunteered that he saw the justice system as "disproportionately filled with people of color and folks with mental disabilities." In response to the prosecution's question, he rated the criminal justice system as a "four" on a scale of one to 10.
The unnamed Denver prosecutor attempted to excuse R.P. for cause, citing his bias against the criminal justice system.
She added: "(W)hen you look at that in-court behavior against what is clearly his commitment to his job, in terms of serving people of color and what he talked about in terms of the defendant being a person of color — he is himself a person of color — I thought that the totality of the record indicated that he has a distinctive leaning, that he himself said he would have trouble listening to the evidence."
Ojeda's defense attorney countered that the prosecutor could not exclude him "just because he's Hispanic." Laff declined to dismiss R.P. for cause.
Afterward, the prosecutor exercised a peremptory challenge against R.P., meaning she did not need a reason to excuse him. The defense raised a challenge pursuant to the Supreme Court's 1986 Batson decision. In that case, the nation's highest court found a constitutional violation in a Kentucky prosecutor using peremptory challenges to dismiss all Black members of a jury pool in the trial of a Black man.
Under the Batson protocol, a party that challenges the dismissal of a juror has to allege discrimination on the basis of race, ethnicity, gender or — in some states — sexual orientation. The party seeking to excuse the juror must provide "race-neutral" explanations for the dismissal, and a judge will decide whether purposeful discrimination has taken place.
The prosecutor in Ojeda's case justified her strike of R.P. by saying the prosecution wanted jurors who were "in favor of the system we have," noting R.P.'s low rating of the criminal justice system. However, her comments then explicitly turned to race.
"He's a polished, educated, and, I believe, persuasive individual," the prosecutor said. "And the fact that the defendant is a Latino male .... I think that he may then steer the jury towards a race-based reason why Mr. Ojeda, you know, was charged in the case."
In response, Laff — unprompted — mentioned his concern about R.P.'s status as a sexual assault victim and R.P.'s thoughts about a "delayed disclosure" by the victim in Ojeda's case. He also mentioned R.P.'s "anti-law enforcement bend," and excused R.P. from the jury pool.
The Court of Appeals reversed Ojeda's convictions. Judge Terry Fox, writing for the majority, believed the prosecutor's concerns about R.P.'s views on the criminal justice system were "inextricably linked" to R.P.'s ethnicity. Judge Elizabeth L. Harris, writing separately, went further, arguing the prosecutor's entire reason for dismissing R.P. was encapsulated in her admission that, because R.P. was a Hispanic man, he would "steer the jury towards a race-based reason" for why Ojeda was being charged.
Judge Robert D. Hawthorne, writing that the appellate panel should not reverse Ojeda's convictions outright, nevertheless faulted Laff for providing his own rationale for dismissing R.P. without fully evaluating the racial allegations.
In upholding the conclusion of the Court of Appeals' majority, the Supreme Court believed Harris had accurately perceived the prosecution's motivation for removing R.P., based on his status as a persuasive Hispanic man who might convince jurors to acquit Ojeda. Berkenkotter noted the underlying principle of the Batson decision: allowing racial prejudice in jury selection damages the administration and the perception of justice.
"The question under Batson is: Whether the prosecutor actually struck the potential juror based on race," she wrote. "By supplying its own reasons, the trial court instead answered whether there was some race-neutral explanation for the strike that could be gleaned from the record irrespective of the prosecutor's actual reason for doing so."
The Denver District Attorney's Office did not have an immediate comment on the decision. A spokesperson for District Attorney Beth McCann refused to provide the name of the prosecutor who tried Ojeda's case.
In other Batson challenges, a reference to a juror's race may not be explicit. For example, in an appeal decided last year out of Weld County, the prosecutor struck a Hispanic juror because he was "not giving very articulate answers." LaDoris Hazzard Cordell, a former trial court judge in California, has catalogued "superficial and outright ridiculous" explanations some prosecutors provide for removing jurors of color, from their facial hair to their clothing choices.
"On the one hand, the peremptory challenge invites lawyers to invent explanations to cover their discriminatory motives," Cordell wrote in her 2021 book, Her Honor. "On the other hand, the peremptory challenge gives lawyers an opportunity to dismiss prospective jurors for reasons not in any way related to discrimination but instead based on a gut feeling that something about that person just doesn't feel right."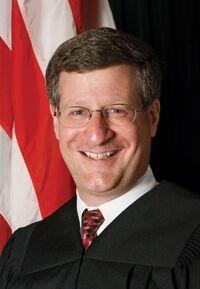 The Ojeda decision tracked the justices' concerns about the prosecutor's conduct, which they aired in oral arguments last year. Instead of vaguely-racial reasons for dismissing a juror, like their body language or their criminal history, Ojeda's prosecutor volunteered that she had R.P.'s race in mind when justifying her actions.
"The prosecutor said out loud, 'because he's a Latino male, he'll have influence.' How do we have a race-neutral reason?" asked Justice Richard L. Gabriel.
The case is People v. Ojeda.