Welcome to Court Crawl, Colorado Politics' roundup of news from the third branch of government. After taking a week off, there is a lot to cover, including the Senate hearing for a Colorado judicial nominee and some major civil rights rulings from the federal courts here.
Close scrutiny of Biden's nominee
•  Some Republican senators took issue with the work of federal public defender Veronica S. Rossman, President Joe Biden's nominee to fill a Colorado-based vacancy on the 12-member appeals court that covers Colorado. Rossman appeared before the U.S. Senate Committee on the Judiciary for a confirmation hearing on June 9, and faced questions about her cases seeking early release of federal prisoners.
•  "You don't think that somebody like that poses a severe danger to the community?" —U.S. Sen. Josh Hawley, R-Mo., asking Rossman why she sought pretrial release for a man who stockpiled rifles, ammunition and machine guns, despite his prior convictions.
•  "She fought for the American ideal that everyone deserves equal justice under the law." —U.S. Sen. Michael Bennet, praising Rossman's defense work in his introduction of her to the committee. She would be the only public defender on the court.
•  Rossman, if confirmed, would sit on the U.S. Court of Appeals for the 10th Circuit, which hears federal appeals from Colorado and five neighboring states. Given the small number of cases the U.S. Supreme Court considers, the circuit courts have substantial authority to clarify the law within their geographic areas. 
Confirmed!
•  In the same week Rossman appeared before the Senate, another Biden nominee from Colorado exited the pipeline: Regina M. Rodriguez received a 72-28 vote in favor of her nomination to be a trial judge on the seven-member U.S. District Court for Colorado.
•  Rodriguez becomes the first Asian-American person confirmed to the federal bench in Colorado. She is a former federal prosecutor and corporate attorney whom President Barack Obama first nominated for the district court in 2016. The GOP-controlled Senate did not give her a hearing, even though she had the support at the time of the state's Republican U.S. Sen. Cory Gardner.
•  Along with Julien Xavier Neals of New Jersey, Rodriguez is one of the first judicial nominees of the Biden administration to be confirmed, as the White House and Senate work to fill roughly 110 current and future vacancies.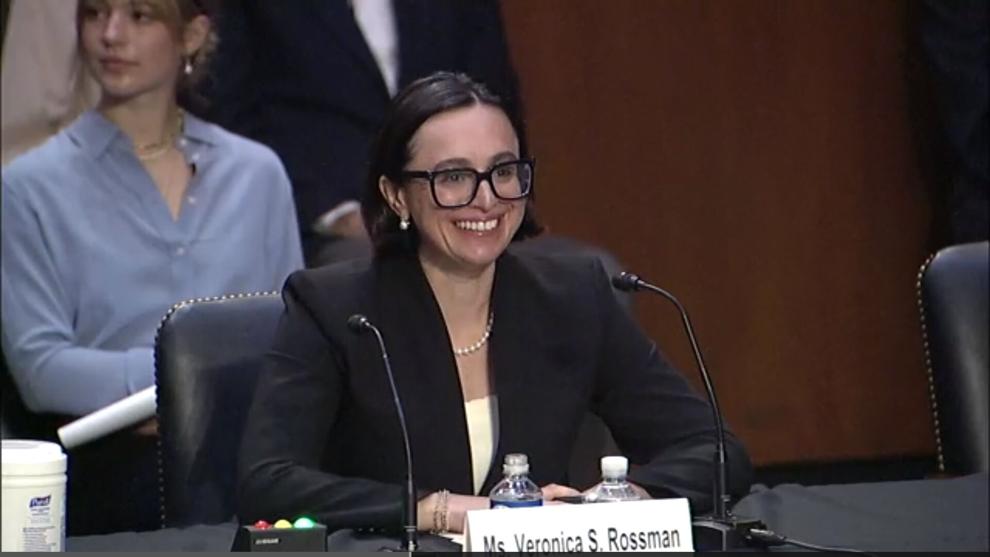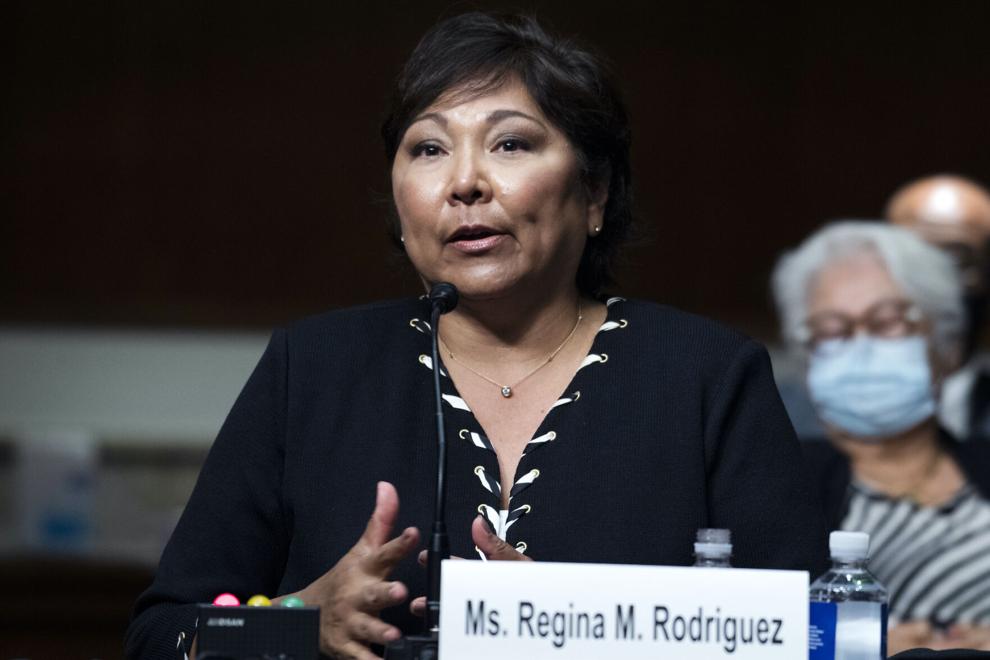 Eyes on Colorado
•  Two key civil rights decisions emerged from the federal courts last week that received national attention. First, the 10th Circuit reinstated a lawsuit against the University of Denver from a former male student who alleged the sexual assault investigation against him and his subsequent expulsion were motivated by anti-male bias. If true, that would seemingly violate Title IX, the federal law that prohibits discrimination in education based on sex.
•  Second, civil liberties advocates were frustrated this spring when the 10th Circuit refused to say whether the First Amendment protects the right to video record police officers in public, even though federal courts elsewhere have decided such a right exists. But now, U.S. Magistrate Judge Nina Y. Wang has explicitly found the First Amendment applies to recording police, which may buoy future lawsuits against police departments.
Eyes on SCOTUS
•  The U.S. Supreme Court is reaching the end of its term, and is releasing several key decisions. Colorado's Democrats reacted positively to one of them, which upheld the Affordable Care Act following yet another unsuccessful challenge from Republicans.
•  There is also a pending opinion on the issue of students' First Amendment rights. Amiah Hanson, a student school board member in Durango, was the only Colorado student to join a brief to the Supreme Court asking for a limitation on school administrators' ability to punish students for out-of-school speech.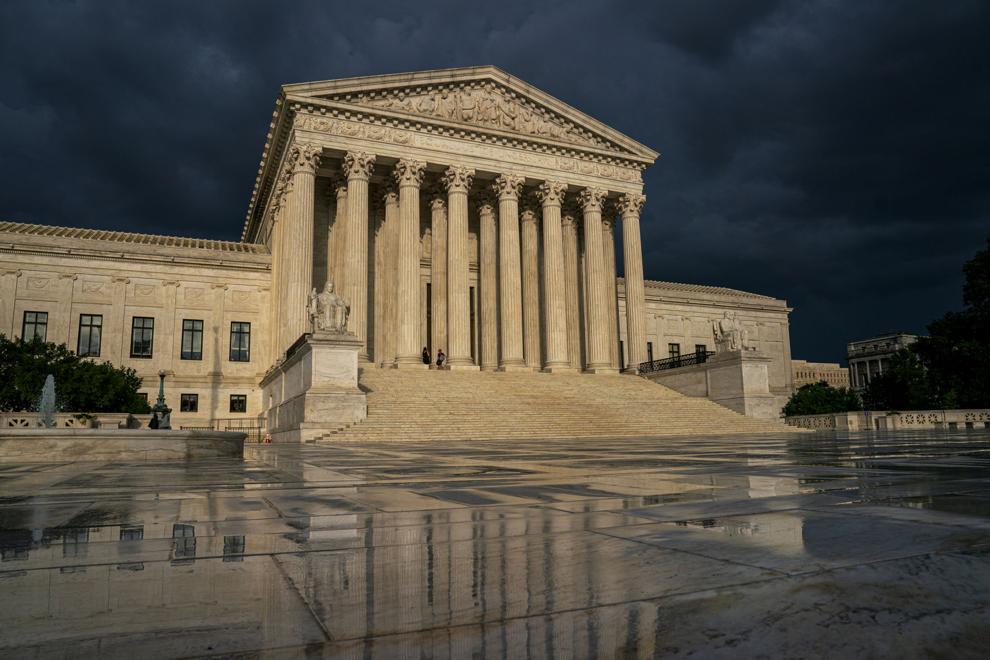 From the justices: Colorado edition
•  Meanwhile, Colorado's Supreme Court has issued a steady stream of decisions, some with wide-reaching effects. Prosecutors were watching to see whether the justices would deem illegal those sentences for sex offenders that combine prison and parole with probation. Previously, the Court struck down those types of combination punishments for non-sexual offenses. But by a 5-2 decision, the justices declined to extend that prohibition to sex crimes.
•  "Sex offenses are different." —Justice Carlos A. Samour, Jr.
•  Good news if you earn paid vacation time at your job: your employer cannot withhold a payout to you for your vacation time when you leave the job, the Court decided.
•  Bad news if you are a county trying to evade the state's environmental enforcement authority: the solid waste law does, in fact, give Colorado's health department the authority to force counties to comply with cleanup directives for toxic landfills.
•  A lawyer did not have a First Amendment right to use an anti-gay slur against a judge without repercussions, the justices also ruled.
Equal pay law stands for now
•  The local and national media have picked up on a trend of employers not advertising remote-work jobs in Colorado, ostensibly to get around a new law that requires salary ranges be disclosed in job postings, among other requirements. A group of recruiters challenged the law, and asked a federal judge to block the salary disclosure requirement from taking effect on Jan. 1. He declined to do so.
It is "commonsensical to conclude that women may be able to better advocate for promotion opportunities and better pay if they are apprised of job openings and given an expected compensation range for each position." —U.S. District Court Judge William J. Martínez, ruling on the Equal Pay for Equal Work Act.