Welcome to Court Crawl, Colorado Politics' roundup of news from the third branch of government. The state Supreme Court last week considered a number of thorny questions involving criminal law, and a new report from the Colorado Judicial Department revealed a variety of efforts to increase diversity among prospective state judges. 
'Make My Day' has its day at Supreme Court
•  The Supreme Court doesn't take the easy cases, and the recent oral arguments highlighted how simple questions may actually contain a lot to unpack. For instance: Is the basement of an apartment building a "dwelling?" That was the question in the context of Colorado's "Make My Day" law, which permits the use of lethal force in dwellings in self-defense. A decades-old court decision excluded the common areas of buildings from the definition of dwelling, but the justices are mulling whether that is correct.
• Inherent in the decision is the fact that people in apartment buildings, student housing or other types of congregate living don't always know each other. Prosecutors worried that extending the right to use deadly force to common areas may escalate encounters between strangers who each has a right to be there. Meanwhile the lawyer for Patrick Rau, who killed an intruder in his Colorado Springs building, argued that apartment residents should have the same ability to protect themselves in their dwellings as single-family homeowners do in theirs.
• "If you're going to have this kind of law which we have, which almost gives somebody the right to a hair trigger to use physical force, it should be very clear the circumstances under which this should happen." —Doyle Baker, of the Fourth Judicial District Attorney's Office
•  The Supreme Court also considered whether defendants who die while their appeals are pending may not only have their convictions erased, but also be freed from paying restitution to their victims. And did a Gilpin County judge make an error when he told jurors that the definition of kidnapping was "any movement, however short in distance?"
Diversity update
•  Two years ago, the General Assembly established an outreach position for the Judicial Department and mandated the annual reporting of demographic data for judges. In the second report, released last month, the department disclosed that over 1,200 people had attended virtual presentations during the pandemic that touched on how to apply for judicial vacancies.
• The report listed as accomplishments for the past year a "Java with Judges" program that links law students with practicing lawyers and judges; a planned summer program to house law students in rural areas of the state, termed "legal deserts"; and, testimony by Justice Monica M. Márquez to a congressional subcommittee about Colorado's diversity efforts.
• Also notable: Gov. Jared Polis has appointed more Black women to trial courts in Colorado in the past two years than governors did in the previous 25 years total.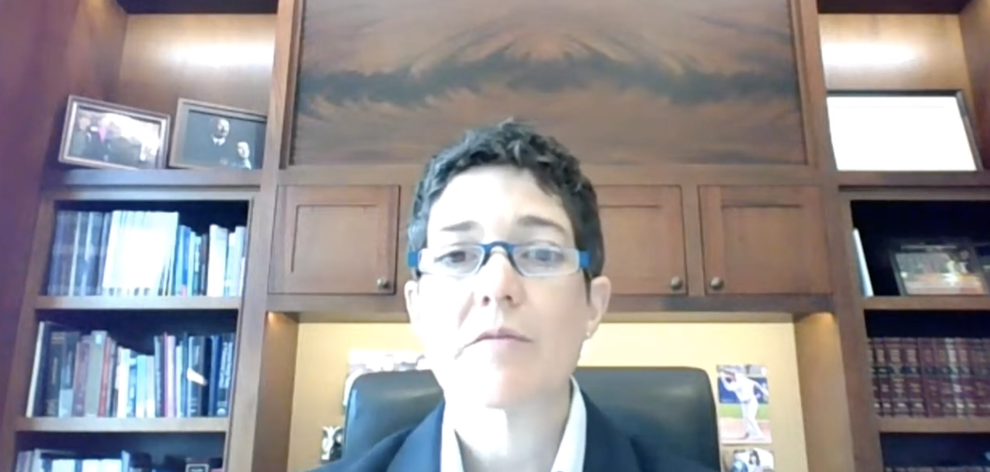 Reason to doubt reasonable doubt illustrations
•  Last month, the state Supreme Court heard a pair of cases that questioned whether judges who described the concept of reasonable doubt to jurors lowered the prosecution's burden of proof by comparing it to everyday activities. For years, the Court of Appeals advised against doing this — and not only Colorado's, but appellate courts around the country. Colorado Politics took an extensive look at what exactly is going on with these reasonable doubt analogies, how one county accounts for the vast majority of appeals and how one Court of Appeals judge has shifted the thinking on the cases. Here is an excerpt:
Reasonable doubt analogies tend to center around tangible items or concepts: buying a used car while understanding there may be things wrong with it, knowing someone's birthdate despite the possibility the birth certificate is wrong, identifying an American flag even though it is partially obscured.
The message in those examples is that while some doubt is inherent in lots of things, all that matters to a juror is whether the doubt is reasonable.
When a judge — who gives the jury its instructions — uses such an illustration, the legal question revolves around whether he or she is actually giving people the impression during jury selection that "beyond a reasonable doubt" is less rigorous than the law envisions. One Court of Appeals judge, Ted C. Tow III, described succinctly the paradox of trial judges attempting to eliminate confusion for juries with plain-English explanations.
"Well-intentioned trial courts, seeking to provide additional clarity to prospective jurors, sometimes feel the urge to go beyond these instructions and either insert their own supplemental instructions or attempt to add 'flesh to the bones' of the standard instructions by providing examples and hypotheticals," Tow wrote in 2019. The problem, he said, is that an inarticulate attempt to do so "may result in automatic reversal, deviating from or expounding on the standard instructions in this area is undeniably risky, in that it exposes the conviction to a challenge that the comments lowered the burden of proof."
Vacancies and appointments
• On Friday, Polis appointed Timothy Schutz to the Court of Appeals to succeed retiring Chief Judge Steve Bernard. Schutz spent over a decade as a district court judge in El Paso County. Polis characterized the appointment as "historic," given that the last Colorado Springs resident to serve on the Court of Appeals was appointed in 1969.
• The governor also selected commercial litigator Craig K. Schuenemann to succeed Judge Anna Ulrich on the Saguache County Court, effective immediately.
•  On Thursday, the U.S. Senate Committee on the Judiciary will vote on the nomination of Charlotte N. Sweeney to be a federal trial court judge for Colorado. She would be the state's first openly gay federal judge, but still needs to clear a final vote on the Senate floor.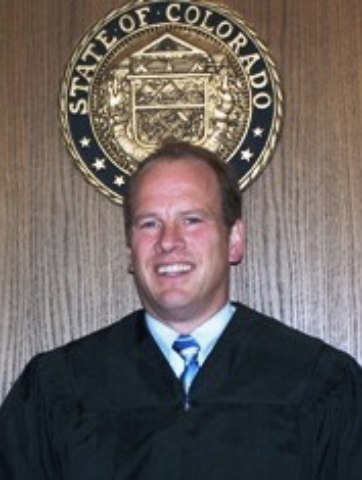 Court challenges that prevailed
•  Two Republican legislators have standing to challenge Colorado's "red flag" gun safety law after the Court of Appeals agreed their claim has merit. The two alleged a violation of their constitutional rights as lawmakers when the bill was originally up for debate.
•  A federal judge agreed that a student-athlete would likely prevail on his claims that the University of Northern Colorado violated his due process rights when it suspended him and ordered a lesser sanction be imposed.
• A magistrate judge acknowledged a tricky situation: an inmate has plausibly alleged his religious freedom rights were violated because the Colorado Department of Corrections has not served him a kosher meal as his faith defines it. But at the same time, the judge was unsure how he could use the law's authority to order compliance.
Miscellaneous decisions
•  The Colorado Supreme Court has impressed upon trial courts the need to honor the 91-day deadline in state law for ordering restitution following a criminal conviction.
• A man is headed to trial next month for his claims that his employer, the Regional Transportation District, discriminated against him. But the judge has also allowed RTD to reference at trial an Islamophobic video he forwarded while at work.
• A Fort Collins man attempted to extract $300 million from the city of Loveland with a "bogus" arbitration agreement. These bogus lawsuits have been popping up in federal courts across the country, and stem from the same company.
Courts in the Community
•  On Friday beginning at 10 a.m., the Court of Appeals will hold in-person oral arguments at Overland High School in Aurora as part of the 35-year-old Courts in the Community initiative. There will be some seating for the public.