Welcome to Court Crawl, Colorado Politics' roundup of news from the third branch of government. The Biden administration's newest judicial appointee heard her first appellate case arguments last week, and a Colorado college student took his suspension to federal court and won (sort of).
Rossman comes out swinging
•  President Joe Biden's appointee to the 10th Circuit, former public defender Veronica S. Rossman, participated in her first oral arguments as a judge on Tuesday and Wednesday, hearing appeals of cases and grilling attorneys in the process. In the case of Denver Homeless Out Loud v. City and County of Denver, she did not miss a beat, repeatedly questioning the city's attorney about its purported need to clean up homeless encampments with no notice.
• "Where in the record has Denver provided any example of this sort of public health crisis that would require the city to take this sort of ... removal action with no notice? I don't see anything in the record that suggests that any example like that was offered." -Rossman, during oral arguments on Nov. 16
• About the case itself: a lower court judge ordered Denver to provide at least 48 hours' notice before "sweeping" homeless encampments for public health and safety reasons. Denver believes the judge should not be second-guessing the city's response to health emergencies, and that he went beyond the terms of a previous settlement when imposing new conditions. The plaintiffs, Denver Homeless Out Loud and multiple people who are homeless, say the case is about giving adequate notice to encampment residents so the government does not seize their property suddenly.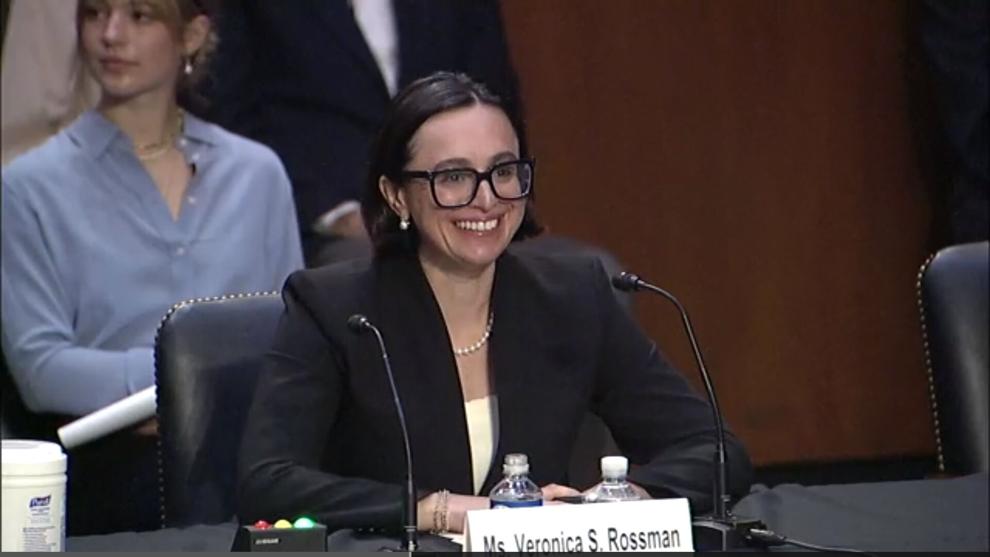 Student's suspension suspended
• Kevin Williams Jr., a football player and graduate student at the University of Northern Colorado, acknowledged he messed up by leaving a loaded pistol in an unattended backpack on campus. But he also argued that his punishment (suspension through spring 2022, a no-trespass order for campus and multiple essays on gun safety) was excessive. Enter U.S. District Court Judge Regina M. Rodriguez, who sided with Williams and ordered the dean of students to reduce his punishment.
•  Needless to say, school suspensions don't often get thrown into federal court. But in this case, Rodriguez found the school had actually infringed on Willams' right to due process under the law when the dean disregarded disciplinary procedures and refused to modify her sanction on appeal.
• In response to Rodriguez's order, UNC terminated Williams' suspension at the end of the fall semester, Dec. 3. But Williams again asked Rodriguez to intervene, saying suspension was never appropriate and that the school should lift the sanction now. Rodriguez did not take long to weigh that request, quickly deciding the shortened suspension was in line with her order.
Pueblo DA offers candid assessment of hiring woes
•  In an email obtained by Colorado Politics, Pueblo County District Attorney Jeff Chostner told his chief judge that the reason he was having difficulty filling prosecutor positions was because of "the poisonous attitude towards law enforcement that has been created in the last year and one-half."
• The thrust of his argument was that fewer lawyers want to become prosecutors since the racial justice protests that occurred last summer in the wake of George Floyd's murder in Minneapolis. Chostner continued: "There is a resistance for young attorneys and law school graduates to go into prosecution, that had not previously existed. But it has escalated so much with regard to prosecutors that I am having to consider cutting back operations with regard to certain categories of crime. I have not made a decision yet, but you need to know that it is under active consideration."
• Other lawyers speculated about a range of factors that could influence hiring, like geography and salary. Attorney General Phil Weiser, who was the dean of the University of Colorado Law School prior to his 2018 election, weighed in to Colorado Politics on the notion that law students are graduating with an anti-prosecution bias:
"We need well-qualified and principled lawyers entering this field. That's why, as the Colorado Law School Dean, I partnered with the Colorado District Attorney's Council to develop a recruitment strategy for prosecutors, creating a rural DA's fellowship program funded by the state. It is concerning that DA offices in Pueblo and other communities around the state are now facing challenges with recruiting. We need to identify what barriers exist to getting more qualified applicants for DA offices around the state and remove those barriers, including asking the legislature to provide more funding for recruitment and retention for assistant DAs." 
Breaking ground
• Federal antitrust law doesn't often make headlines in Colorado, but an intriguing question is brewing on the subject: Is an agreement between business competitors to not actively recruit each other's top-level employees so anticompetitive as to be illegal? The U.S. Department of Justice thinks so, as it has charged former DaVita CEO and ballot initiative megadonor Kent Thiry with violations of the Sherman Antitrust Act of 1890.
•  Thiry and DaVita, on the other hand, have a different view of things. The U.S. Supreme Court, federal courts of appeals and Congress have never explicitly deemed non-recruitment agreements illegal. It would be a bold new application of the Sherman Act to allow those charges to go forward, they say. A federal judge is now pondering which party's interpretation is correct.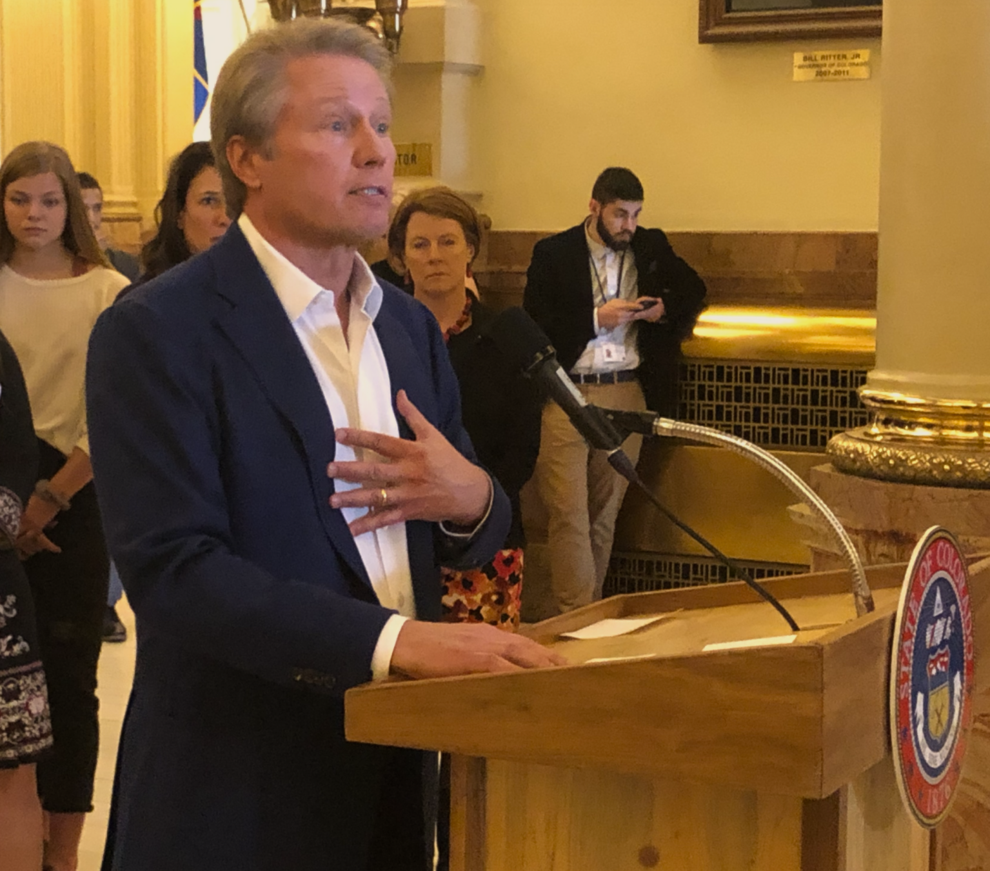 Vacancies and appointments
• On Friday, the U.S. Senate confirmed Cole Finegan by voice vote to be the U.S. Attorney for the District of Colorado.
• Last week, the Senate Committee on the Judiciary was supposed to vote on Charlotte N. Sweeney, Biden's nominee for Colorado's federal trial court, but a bill-signing event at the White House drew several senators away. It is unclear when the committee will hold the vote next.
•  The Fourth Judicial District (El Paso and Teller counties) has a district court vacancy to fill, due to the elevation of Judge Timothy J. Schutz to the Court of Appeals. Applications are due by Dec. 8.
• There is also an El Paso County Court vacancy in the same judicial district, owing to the retirement of Judge Douglas Miles. Applications are due by Dec. 20.
• The 13th Judicial District, which encompasses seven northeastern counties, has three finalists to succeed District Court Judge Michael K. Singer: David Bute, Graham Craig Fidler and Justin Haenlein.
• Court Crawl noticed this tweet from U.S. Magistrate Judge S. Kato Crews, about the historic number of Black women serving as judges in Colorado's most populous county:
My dear friend, Judge Fennick, was sworn in today as a County Court Judge in El Paso County. That county now has 3 black female judges all currently serving, which is historic for that county.Representation matters! 👩🏾‍⚖️ pic.twitter.com/1HfvxwhLax

— Kato Crews (@MJCrews) November 20, 2021
Miscellaneous decisions
•  A Colorado Supreme Court committee will revive its panel to study and recommend changes to the eviction process, after four state lawmakers complained that newly-adopted rules do not adhere to a recent renters' rights law.
• A former city councilman in Moffat County was sentenced for trying to solicit sex from a minor online.
• Denver Public Schools tried to argue that because a woman who injured herself on school property did not explicitly ask for monetary damages in her claim against the school district, she could not sue. The Court of Appeals rejected that line of thinking.
•  After a man was convicted of theft, the victim came forward and said he doubted his own testimony at trial. He even suggested he might have been to blame. But the Court of Appeals declined to order a new trial, illustrating the high bar that such requests need to clear.
Happy Thanksgiving
•  The Court Crawl will take next Monday off due to the Thanksgiving holiday and will see everyone again on Dec. 6.