Welcome to Court Crawl, Colorado Politics' roundup of news from the third branch of government. The next potential federal judge from Colorado told senators and the nation about her personal story last week, and the state Supreme Court is gearing up for more oral arguments.
Smooth sailing in the Senate
> It was a day five years in the making for Denver attorney Regina M. Rodriguez. On Wednesday, she appeared before the U.S. Senate Judiciary Committee as the president's nominee to be a federal judge on Colorado's seven-member trial court. In 2016, then-President Barack Obama nominated her for the same job, but the Republican-controlled Senate did not give her a hearing.
•  "In my rather naïve 17-year-old way, I put on my best suit and I started going from door to door to lawyers' offices in our town." —Rodriguez, explaining how she thought as a child she wanted to become a lawyer, and eventually found one to give her a summer job
•  Rodriguez and two other U.S. District Court nominees from New Jersey had a brief and welcoming appearance before the committee — brief in part because only two out of 22 committee members showed up to ask questions. The district court aspirants immediately followed two of President Joe Biden's nominees for the influential circuit courts of appeals, and the questioning the circuit candidates faced was significantly more intense.
•  If the Senate confirms Rodriguez, Colorado's U.S. District Court will once again have its full seven judges: three of whom will be Hispanic, two of whom will be women, and four of whom will be nominees of Democratic presidents.
Judges rise, judges fall
> Fallout continued last week in the wake of the Colorado Supreme Court's censure of Arapahoe County District Court Judge Natalie T. Chase for misconduct that included saying the N-word in front of Black court employees. Now, the Office of Respondent Parent's Counsel, which provides legal representation to indigent parents in family court proceedings, is asking parents of color to report any discrimination they believed they encountered in Chase's handling of their cases.
•  "The best we can do is to make sure that families are heard in whatever capacity that might be available." —Melissa Michaelis Thompson, executive director of the Office of Respondent Parent's Counsel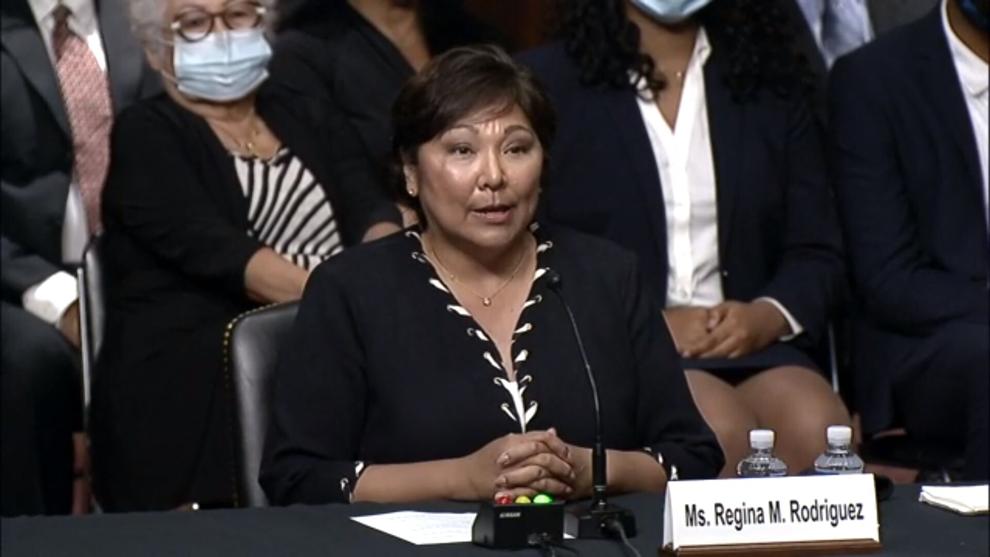 Oral argument schedule
> The justices are back in town for their two (2) days of oral arguments this month, beginning tomorrow. On the docket are cases involving water court jurisdiction, testimony of blind experts (who are not actually blind), and what happens when criminal charges are dismissed against a defendant but the government has unlawfully seized their property.
> Court Crawl is also marking its calendar for next Monday, when the federal appeals court based in Denver will hold a rare all-judges oral argument over whether to keep the decade-long lawsuit to overturn Colorado's Taxpayer Bill of Rights alive. Get the background on the issues at hand here.
Vacancies and appointments
> There is a vacancy on the Adams County Court effective July 2, and applications are due to the judicial district's nominating commission by May 21.
> In Pueblo County, Gov. Jared Polis will select a finalist to succeed Judge David L. Lobato. The three attorneys vying for the seat are Kyle Aber, Margaret Vellar and Miles Cabral.
> While he is doing that, the governor will similarly need to select a judge for the 10th Judicial District Court (which is also Pueblo County) following the retirement of Judge Kim Karn. The finalists are Steven Laman, Timothy O'Shea and (again) Margaret Vellar.
> Two hours to the north, traffic permitting, three potential judges are also awaiting the governor's nod in the 20th Judicial District Court in Boulder County. A vacancy to succeed Judge Judith L. LaBuda will occur in mid-May, and the nominees are Shana Beggan, James "Keith" Collins and Robert Gunning.
Court of Appeals puts foot down
> The Court of Appeals on Thursday told the state's trial court judges it was sick of dealing with a clerical error that makes convicted defendants miss their window for appeal. When people file a motion for postconviction relief with the original trial court, sometimes the courts send information to the defendants' old lawyers who are no longer on the case. Because of this sloppy recordkeeping, by the time defendants get word from the trial court, they may have exceeded the timeline to ask the Court of Appeals for reconsideration. The message from the appellate court was: fix this.
AG wants reconsideration of racial discrimination finding
> The Colorado Attorney General's Office has asked a three-judge Court of Appeals panel to reexamine a decision from last month, in which it found prosecutors in Arapahoe County discriminated against at least two people of color by dismissing them from the jury pool without a sufficient non-racial reason. The AG argues the panel got its facts wrong, and given the 2-1 decision originally, there may be room for persuasion.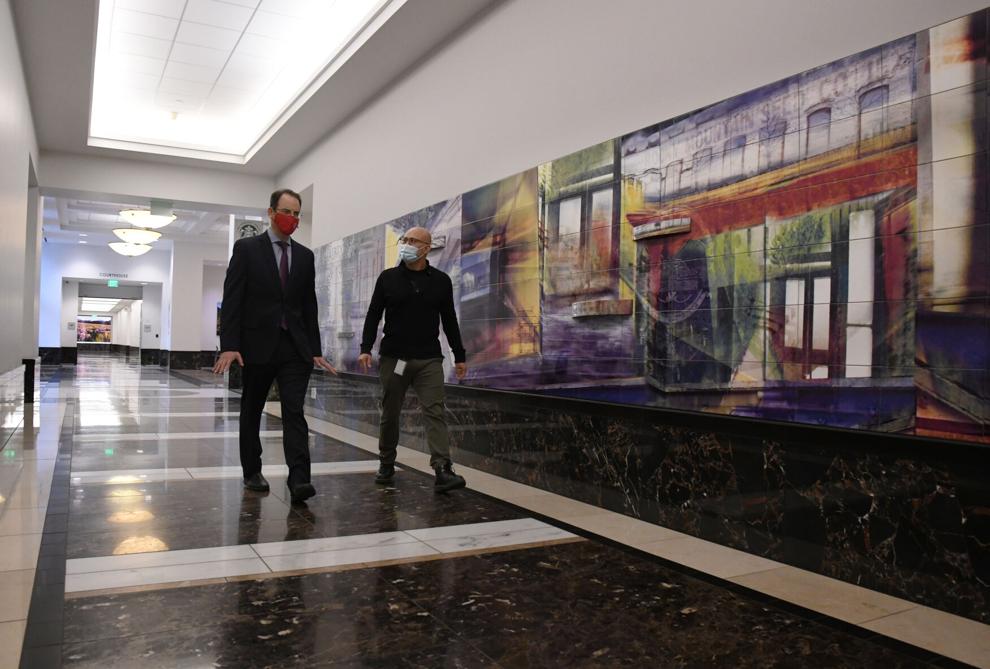 Miscellaneous decisions
> A Colorado Springs man who was convicted of a felony but served his sentence in a juvenile facility may truly not have understood he was ineligible to possess a firearm or ammunition, the federal appeals court decided last week in reversing his conviction.
> A Jefferson County court was right to limit the "fantasy ageplay" and roleplay testimony of an expert witness in a child sex crimes trial.
> The white Colorado Springs barbershop owner who challenged the state legislature's appropriation of $4 million to help minority-owned businesses amid the pandemic had his case dismissed in federal court.
> The ACLU of Colorado is spearheading a lawsuit against Boulder and Mesa counties' sheriffs plus a Mesa County judge for allegedly violating a woman's constitutional rights by keeping her jailed for 15 days without the opportunity to bond out.
Meanwhile, in the Suprema Corte
> The Suprema Corte de Justicia de la Nación — the Mexican Supreme Court — cleared the way for U.S. potato imports last week. Gobernador Jared Polis issued his thoughts afterward:
"I support a strong trade relationship with Mexico and am glad that now we'll be able to have another opportunity for economic exchange."