Welcome to Court Crawl, Colorado Politics' roundup of news from the third branch of government.
The U.S. Supreme Court heard oral arguments this morning in another case out of Colorado about the collision between the rights of LGBTQ customers and of proprietors who do not wish to create pro-LGBTQ "speech," and the state Supreme Court has also agreed to hear a chunk of the sprawling property tax litigation currently unfolding across Colorado.
303 Creative v. Elenis
•  This morning, the U.S. Supreme Court considered whether a Colorado woman who owns a web design business and wants to refuse to create websites for same-sex weddings can do so under the First Amendment, or if Colorado's anti-discrimination law compels her to "speak" in favor of same-sex couples by offering her design services regardless of sexual orientation. Here is some of the previous coverage of the case:
Appeals court upholds Colorado's anti-discrimination act in face of LGBTQ-focused challenge
'This is a big deal': Attorneys, scholars speculate on anti-discrimination case's future at Supreme Court
Christian website designer appeals anti-discrimination ruling to SCOTUS
Conservative groups, free speech advocates line up behind Colorado woman's SCOTUS appeal
AG's office urges SCOTUS to pass on Christian web designer's case
U.S. Supreme Court agrees to review Christian website designer case in Colorado
Colorado appeals to history, tradition in defending anti-discrimination law to SCOTUS
Both sides see high stakes in gay rights Supreme Court case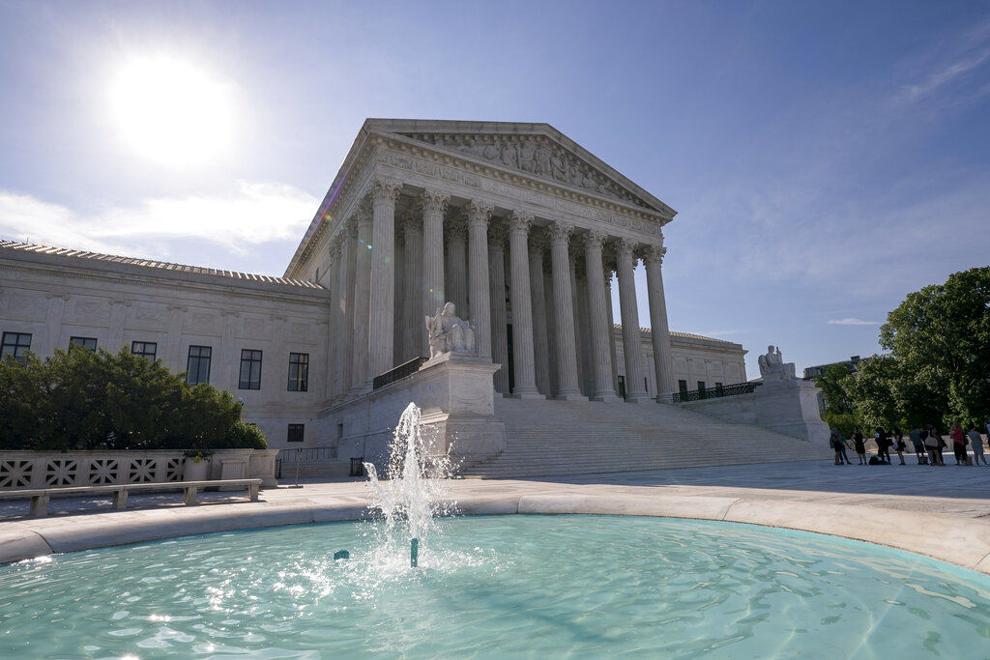 COVID-19 and property taxes
•  There are 11 different lawsuits in Colorado that are currently arguing the same basic principle: The COVID-19 pandemic and the public health regulations accompanying it should have triggered a reassessment of — and reduction in — the value of commercial properties, which weren't being fully used due to closures and capacity restrictions.
•  Trial judges have differed in their interpretation of whether an unscheduled revaluation is allowed, but the state's Court of Appeals has already weighed in to say yes — the property owners could seek review with their local assessors. The appellate court declined to say, however, whether the pandemic actually would make a difference in property value. Now, the Colorado Supreme Court has assumed control of four of the lawsuits on appeal, and will settle the question universally.
Heard on appeal
•  By 5-2, the Supreme Court permitted a group of investors in Oklahoma to sue a Denver-based oil and gas company for allegedly making materially-false statements about its professional expertise and operations in violation of a Depression-era federal law.
•  A Garfield County judge imposed a $50 fine on a mother as a contempt punishment for her failure to secure tutoring for her child over the summer. The problem, said the Court of Appeals, was the mother couldn't go back in time and arrange for tutoring, so the contempt sanction didn't make sense.
•  The Court of Appeals saw no problem with how a trial judge handled a juror who allegedly slept through much of the defense's closing arguments at trial.
•  One Arapahoe County judge refused to give jurors an instruction to evaluate whether the defendant used self-defense, and another judge apparently forgot to give a self-defense instruction after agreeing he would. The Court of Appeals reversed both defendants' convictions.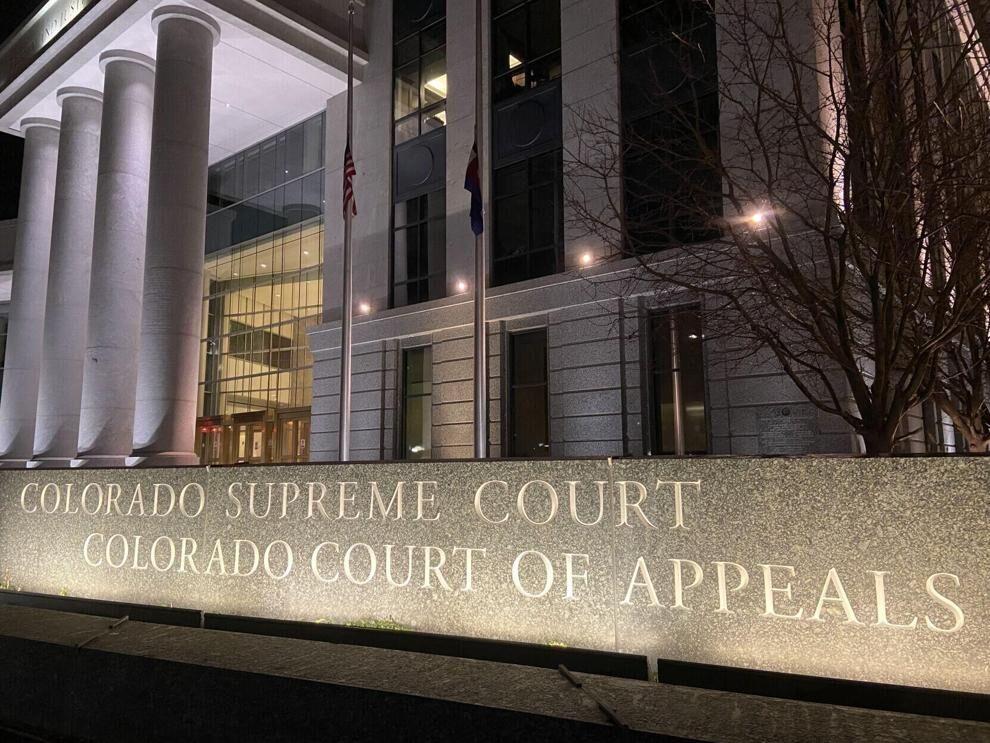 The latest from the circuit
•  The U.S. Court of Appeals for the 10th Circuit agreed a man had not proven that the Adams County jail's refusal to give him a CPAP machine for his severe sleep apnea amounted to a constitutional violation.
•  Despite repeated findings by state judges that a protection order was necessary to keep a Denver attorney from contacting or stalking her onetime lover, she has persisted for seven years in trying to get out from the order's terms. Now, the 10th Circuit has given her the ability to challenge the constitutionality of Colorado's underlying protection order statutes. 
•  The 10th Circuit rejected the claims of a detainee who was attacked in the Clear Creek County jail that the sheriff and county were liable for his injuries.
•  A three-judge panel of the 10th Circuit was somewhat skeptical of Vail Resorts' refusal to provide refunds to passholders who were affected early in the COVID-19 pandemic, but also wondered if the "no refunds" clause in the purchase agreement was the endgame.
•  Even though they both left the military, two former service members are still challenging the government's COVID-19 vaccination requirement, with which the overwhelming majority of troops have complied.
Other federal news
•  A recent Supreme Court decision from this year allowing courts to more easily strike down gun safety regulations did not render the longstanding law against felons owning guns unconstitutional — even for nonviolent felonies, a federal judge said.
•  A former high-ranking Olympics official will be able to pursue his claims against the organization, while at the same time the U.S. Olympic & Paralympic Committee can maintain its own claims, for now, that he misappropriated confidential information.
•  Even though he lost 25 pounds and allegedly bled from the mouth after trying to eat jail food, a toothless man detained in Jefferson County had not shown his constitutional rights were violated, a judge decided.
•  A Muslim detainee in the Weld County jail may proceed to trial on allegations the sheriff's office violated his First Amendment rights by refusing to allow Friday congregate prayer except under specific circumstances.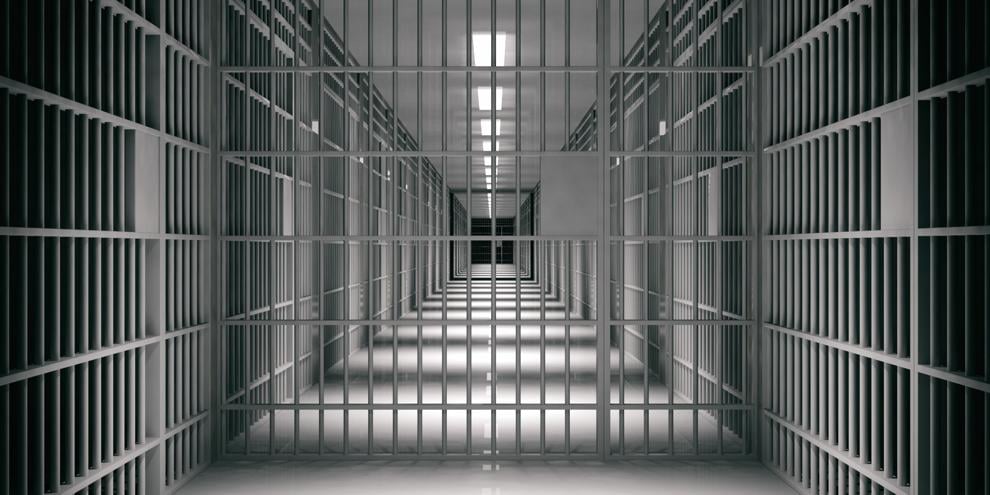 •  Larimer County did not allege that a man was involved in the May 2021 physical abuse of his stepdaughter. Nonetheless, the county placed him in the state's child abuse database, and now he cannot sue in federal court to get himself removed.
•  There is no constitutional right to a thorough police investigation, a judge told a man who sued over the unresolved theft of his backpack.
•  A cancer researcher at the University of Colorado had not shown he was discriminated against because of his age, race, religion or national origin, despite his allegations of "threatened" termination.
•  A 2018 write-in candidate for Garfield County sheriff lost the election and subsequently decided to become a police officer. He alleged he was discriminated against when attending a community college criminal justice program, but a judge thought otherwise.
Vacancies and appointments
•  There are three finalists to succeed District Court Judge Rachel J. Olguin-Fresquez in her previous post on the Eagle County Court: Braden Angel, Inga Causey and Courtney Holm.
Miscellaneous proceedings
•  The ACLU of Colorado is suing for a Denver police raid on a Montbello woman's home, where law enforcement was unable to find stolen goods after all.
•  The state's Judicial Department previewed what a new judge will experience on the Rio Blanco County Court, where no law degree is required to join the bench.