Restaurants that open their dine-in services in violation of state orders may not find refuge in the Constitution, at least in the views of their fellow business owners.
"In no way is our profit margin worth a single life," said Millete Birhanemaskel, who owns the Whittier Cafe in Denver. "We are scrambling to do online sales, takeout and partnership with other businesses, but it is challenging to make ends meet."
Still, she added, "We will never choose profit over people."
On Wednesday, the proprietor of two El Paso County restaurants opened her dining rooms for service with six feet of distancing between customers. Karen Starr said that the state has violated her constitutional rights "long enough."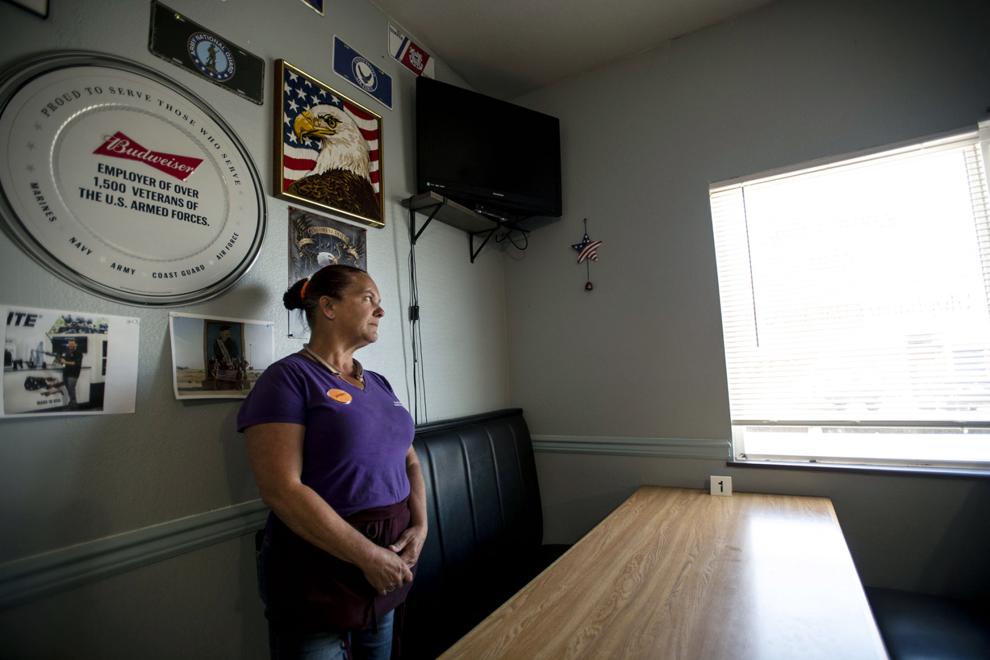 "The Constitution says we have a right to assemble," she told The Gazette. "We're not saying that people who are sick need to come out. We're not saying we don't care about life, because we do. But people should have the choice."
Also on Wednesday came a report of a Centennial restaurant open for dine-in service, with no customers or servers covering their faces.
"These restaurants are not only breaking the law, they are endangering the lives of their staff, customers and community," said a statement from the office of Gov. Jared Polis.
The statewide stay-at-home order for the COVID-19 pandemic expired after April 26. Its replacement, the "safer-at-home" initiative, allows many businesses to reopen with distancing measures and capacity limits in place. Restaurant dine-in service is not yet allowed. The Colorado Restaurant Association said it is hopeful that after May 15, data for infections may show that it is safe to re-open dining rooms.
In the meantime, many restaurants are in no hurry to speed the process, despite the actions of a few renegade owners.
"We can understand why some believe their rights are being compromised/infringed upon. However, as leaders within our community we believe that our decisions impact more than simply ourselves," wrote the Greeley Chophouse, which closed entirely during the pandemic.
Alan Chen, a law professor at the University of Denver, believed it unlikely that restaurants could rely on the Constitution to shield their decisions to reopen in violation of public health orders. "Unless you just don't believe the science, it seems like this is a public health emergency that calls for extreme and unusual government measures that probably would not be constitutional in the absence of a public health crisis," he said, adding that courts would probably uphold the orders.
Chen pointed to a 1989 U.S. Supreme Court case in which the city of Dallas limited admission for certain dance halls to people between the ages of 14 to 18. Dallas wanted to protect the safety of teenagers, but a dance hall owner sued over the ordinance. All nine justices sided with the city, finding that freedom of assembly under the First Amendment does not cover strangers congregating in an establishment.
"The Constitution does not recognize a generalized right of 'social association' that includes chance encounters in dancehalls," the court concluded.
Denver-based attorney Christopher M. Jackson agreed that aggrieved restaurateurs have a difficult case, given that states have broad police powers to protect the public in an emergency. Unlike actions that create discrimination based on race, which the courts examine with strict scrutiny, governments must only show that alleged discrimination based on category of business has a rational basis to a policy goal.
"The restaurant may say that you could come up with a better order," Jackson said. "To win on a claim like that, you have to show not only that the order is wrong — that there's sort of a better order they could adopt — but it's so wrong that it's unreasonable in a really important way."
Before COVID-19, Cattivella restaurant in Stapleton would see 48 employees and 300 guests through its doors during busy weekend periods. Closing dine-in service caused owner Elise Wiggins's revenue to plummet by at least 85%. She called the decision necessary, even though she wishes the entire country would have locked down for two weeks and extinguished the virus. Even if Wiggins were inclined to disobey the orders, she said Cattivella would not be able to open immediately.
"I have other staff that say that they don't want to be exposed because of people in their lives that are at risk," Wiggins said. "I get that, but this virus isn't going away until they find a cure, which could be who knows how long. So even if I wanted to do dine in service, I can't because the servers won't come back until they are forced to."
Moreover, the federal CARES Act provided a $600 increase in weekly unemployment benefits, including for the more than 173,000 laid off restaurant workers in Colorado. Consequently, many of her employees find that "the money is too good" to consider coming back.
"It is a horrible predicament. I don't want anyone to get sick but I could lose my business if something doesn't change quickly with the unemployment situation," she said. "What happens if we can't get employees back and then are forced to permanently close?"